Why You Must Check Your Credit Reports for Errors
A government study finds credit bureau mistakes are rampant, so here's how to check your reports and make them accurate  
The Federal Trade Commission just issued a study showing how frighteningly common credit report errors are and why you need to fix any mistakes on yours.
The FTC surveyed 1,101 people who reviewed their 2,968 credit reports to look for errors. The results:
Roughly 1 in 5 (21 percent) found a mistake on at least one of their credit bureau reports.
Some 5 percent had errors that were serious enough for them to be denied credit or to pay higher interest rates than appropriate.
Nearly 1 in 10 saw an improvement in their credit score after getting their report changed – in some cases by more than 25 points.
"These are eye-opening numbers for American consumers," said Howard Shelanski, director of the FTC Bureau of Economics.
(MORE: New Midlife Dating Question: How's Your Debt?)
But here's one upsetting statistic from the FTC's report: Half the people whose credit reports were amended after they complained still had information on their reports they alleged was inaccurate.
 
The FTC's findings echo the results of the scathing series by The Columbus Dispatch that I blogged about last spring.
 
Credit Bureaus Often Fail to Fix Errors
It found rampant errors on credit reports from the three big credit bureaus (Equifax, Experian and TransUnion), but noted that the bureaus often do a lousy job correcting errors after consumers contact them.
(MORE: Don't Let Your Ex Ruin Your Credit)
The newspaper reviewed nearly 30,000 consumer complaints filed with the Federal Trade Commission and state attorneys general involving the big credit bureaus. More than half of the people who filed complaints with the FTC said they couldn't get the credit bureaus to fix the problems on their credit reports.
  
As a result of the credit report mistakes, lenders considered the consumers bad credit risks and consequently rejected them for mortgages, car loans, college loans and checking accounts; denied them medical care; and threatened to garnish their wages.
The reason credit bureaus repeatedly failed to fix the mistakes? They don't have to.
 
The bureaus must investigate errors that consumers report, but the law doesn't say how they need to do this or even that they need to resolve the complaints. There are no penalties for including inaccurate information in credit reports. And, industry observers told The Dispatch, there's no incentive for credit agencies to fix mistakes since their paying customers are the creditors, not consumers.
How to Keep Credit Reports Accurate
So, let me repeat The Dispatch's advice:
 
Check your credit reports for free once a year. Go to the website Annualcreditreport.com to do it. While everyone, by law, is entitled to receive a free report once every 12 months from each of the three nationwide consumer credit reporting companies, you can also get yours any time for free if you've been denied credit within the past 60 days, are out of work and job hunting, or are a fraud victim.
(MORE: Dirty Little Secret of Baby Boomer Debt)
 
Scrutinize every credit-card offer that comes in the mail. If you see your name misspelled or any other personal information in error, this can be a sign that there's something wrong in your credit report.
 
If you see a mistake in your credit report, complain to your state attorney general's office as well as to the credit bureaus. Enforcement officials tend to get results more often than consumers do. State the error and send copies of the supporting evidence in the mail to the attorney general and to each of the credit reporting agencies. Ask that the erroneous information be deleted or corrected. Be sure to keep a copy of what you send. The mailing addresses are: Equifax, P.O. Box 740241, Atlanta, Ga. 30374-0241; Experian, P.O. Box 2104, Allen, Texas 75013-0949; and TransUnion, P.O. Box 1000, Chester, Pa. 19022.
Contact the original source of the error. If the mistake relates to a bank loan or a credit card, get in touch with that institution directly to fix the error in its database. Do this in writing with copies of documents supporting your position.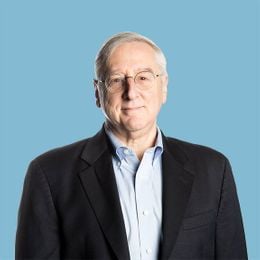 Richard Eisenberg
is the former Senior Web Editor of the Money & Security and Work & Purpose channels of Next Avenue and former Managing Editor for the site. He is the author of "How to Avoid a Mid-Life Financial Crisis" and has been a personal finance editor at Money, Yahoo, Good Housekeeping, and CBS MoneyWatch.
Read More