Why You Need to Take Career Risks
Pursuing your passion isn't easy, but the rewards can be life changing
Like many people, I've been fascinated by the hoopla surrounding the Facebook initial public offering. But instead of discussing the company's stock and its prospects, I want to focus on a little-noticed line Facebook founder and chief executive Mark Zuckerberg came out with in one of his interviews. At Facebook, he said, a favorite catchphrase is: "The riskiest thing is to take no risks."
OK, it's a facile bumper-sticker sentiment. Even so, the next time you consider taking a career risk, you ought to remember Zuckerberg's aphorism. It's the kind of thought that resonates during times of transition, when we're seeking a new career or greater meaning in our work, especially as we get older.
Now let me hit you with one more quotation — a passage in Walden Pond by Henry David Thoreau that eloquently captures the idea of "What are you waiting for?" Thoreau disdained the man who defers his dreams. "This spending of the best part of one's life earning money in order to enjoy a questionable liberty during the least valuable part of it, reminds me of the Englishman who went to India to make a fortune first, in order that he might return to England to live the life of a poet," Thoreau wrote. "He should have gone up garret at once."
Of course, that's easy to say. In the back of our minds, we know that taking a career risk can be daunting, given the reality of our finances. Money is tight. Unlike Zuckerberg, most of us don't have a bundle of stock options lining our pockets. The mortgage still has to be paid. Perhaps most sobering, we know from experience that taking a risk doesn't always pay off — it's the nature of the beast.
But it's important to remember the root of the word "risk." It comes from the Italian word risicare, which some translate as "nothing ventured, nothing gained." To be sure, financial risk isn't something to take lightly, but you shouldn't let fear inhibit your dreams. For most people, the trick is to learn to read the true value of facing obstacles, including financial ones. The rest is budgeting well.
That's a message I heard over and over when I moderated a panel with two remarkable women enlisted to speak about "The Joys and Challenges of Pursuing the Work You Love." The panel's sponsor was Shift, a nonprofit organization in Minneapolis whose mission is encouraging boomers to find second and third careers with meaning.
One of the panelists was Ann Bancroft, the first woman to cross the ice — by dogsled, on skis and on foot — to both the North Pole and the South Pole. The other was Kate DiCamillo, an award-winning author whose books include two bestsellers, Because of Winn-Dixie and The Tale of Despereaux, that were made into movies.
Before the panel started we decided to rename it: "The Misery and Hardship of Pursuing Your Passion" better captured the real story behind these women's unusual careers. Success for Bancroft and DiCamillo wasn't preordained. For a long time, the risks they had taken involved much doubt and many setbacks.
Bancroft was a special education teacher in her early 30s in the mid-1980s. She happened to be working part-time in a mountaineering store when the Arctic explorer Will Steger came in and mentioned that he was looking for a woman to join an expedition. She'd never done exploration, but drew up her courage and volunteered. From the beginning, it was hard. And it took Bancroft — along with fellow explorer Liv Arnesen — five years to set up their next expedition, traveling with six women from six continents to the South Pole to call attention to the global water crisis.
DiCamillo, too, faced tough obstacles. She had worked for minimum wage at a bookstore for a decade, and received nearly 500 rejection letters before finding a publisher for her first book. Imagine how difficult it is to keep believing that you're a writer in year seven or eight as the rejection letters pile up.
Yet Bancroft and DiCamillo didn't complain about the pain and misery, both psychological and financial, that they endured. Instead, they told the audience that hardship is an essential part of the process of learning whether the pursuit you're considering — whether it's writing books, exploring the Arctic or making any dramatic career change — really should be your goal.
They both stuck with their passions, even though they had no idea whether everything would work out, and that's what paid off. This was the central lesson they wanted to leave with the audience.
.
Here's the thing: Transitions are tough — but they can also be exhilarating. They almost always last longer than we imagine or hope. We may make mistakes and venture in the wrong direction. With that in mind, when you contemplate taking a career risk, remember that the obstacles that accompany it — including the financial ones — can provide many learning opportunities. Your experiences and new insights can not only redefine you and your outlook, but they can also clue you into whether your new path is the right one.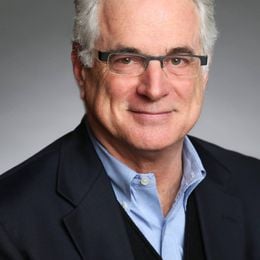 Chris Farrell
is senior economics contributor for American Public Media's Marketplace. An award-winning journalist, he is author
 of the books Purpose and a Paycheck:  Finding Meaning, Money and Happiness in the Second Half of Life and Unretirement: How Baby Boomers Are Changing the Way We Think About Work, Community, and The Good Life.
Read More