Why (& How) You Should Snapchat With Your Kids and Grandkids
3 reasons this social media craze is for you, too
Earlier this year, Piper Jaffray's annual "Taking Stock of Teens Survey" confirmed what a lot of parents and educators have known for a long time: The kids love Snapchat.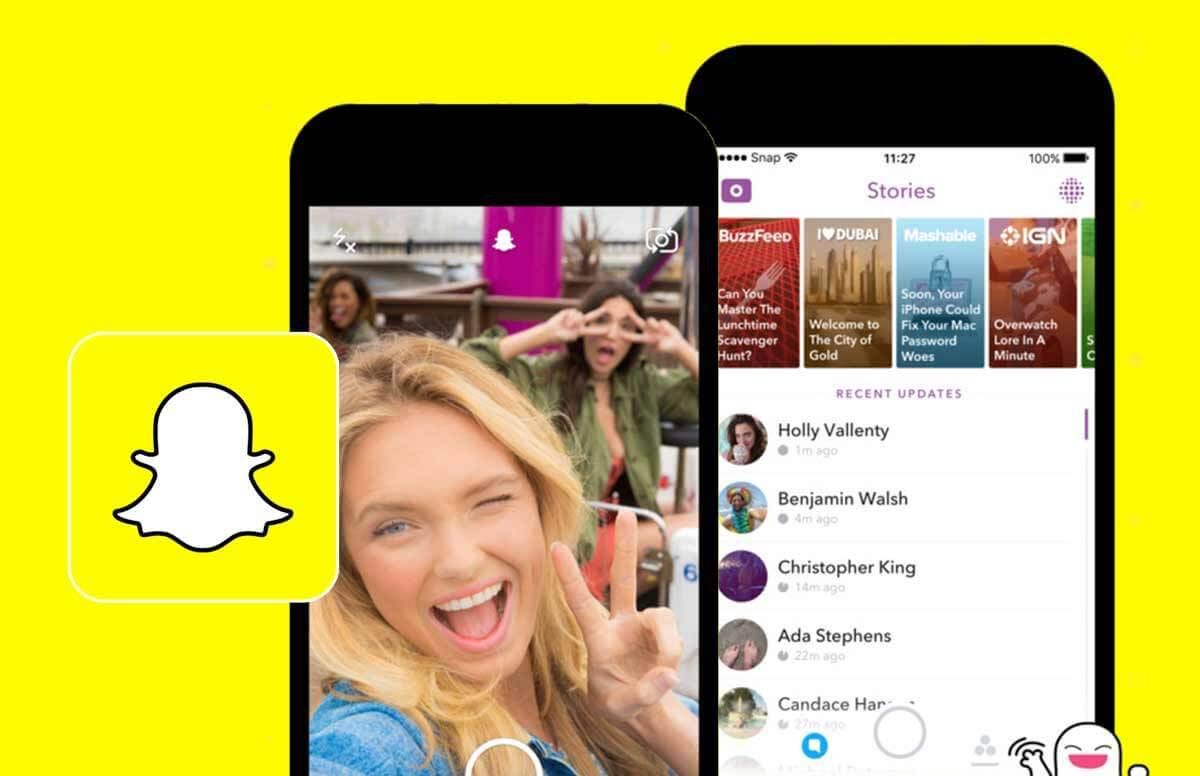 But this social media craze isn't just for the young and very young. If you have kids or grandkids (and you have a smartphone), you should consider using the Snapchat app to communicate with them, too. Let me tell you why, and how:
Snapchat gives you a more spontaneous glimpse of each other's lives.
Snapchat offers the opportunity to film video and shoot photos on the fly and share them immediately. Then, once your recipient opens and views the Snap: Poof, it disappears!
With Snapchat, there is far less curation and intention than other forms of social media. Many users say it lets you see the real "them" — the behind-the scenes peek at their days. Snapchat is mostly visual, too. You get more pictures of your loved ones and how they are experiencing the world. And once they follow you back on Snapchat, they will get the same from you. (Your Snapchat app notifications will tell you when this happens.)
Snapchat is a great space to share "inside" jokes.
Snapchat is not intended to be a "broadcast" social media where all of your friends and followers see everything you post. You can choose to target one friend, or 25 friends, with a Snap (though you can also do the broadcast thing with "My Stories" — more on that in a bit).
My twentysomething hair stylist recently told me that her dad in North Dakota routinely sends (among other fun moments) her photos of the crazy-patterned lounging pants that her mom wears to wind down at night. It's a fun dad-daughter moment that gets to happen when she least expects it, and she said it always makes her laugh.
My own dad routinely texts me photos of the ducks that swim in the river by his house and asks me to tell my kids what the ducks are up to. My children are not old enough for social media, but if they were, this type of sharing would be great on Snapchat.
Snapchat is low-pressure.
Don't really get what the "filters" are about on Snapchat? Then don't use them. Or try them and look silly. It doesn't matter. No one's judging.
Often, the sillier you look on Snapchat, the better.
A lot of young adults I know just post raw footage of their puppies or babies in moments that they feel like capturing. You'll be in on those moments, and you can share a few of your own. And since they disappear after they're opened, there's no record of your rookie first attempts.
OK, that's the Why. Now, here's the How.
Here's the deal with Snapchat: Its interface is counterintuitive — even for so-called digital natives. If you don't already have active users to follow on Snapchat, trust me, at first, Snapchat doesn't make a lot of sense.
The key for you as a non-teenager is to follow only the people that you like — or follow a news organization you like. PBS NewsHour, for example, has been doing behind-the-scenes photos and videos on Snapchat from the political conventions this summer.
How do you do this? I recommend keeping it as simple as possible at first:
Download the app on iTunes or GooglePlay, and open a free account
Click on the little yellow Snapchat ghost at the top of the page
Click on the "Add Friends" button. There are different approaches here.
I recommend that you ask your kids, grandchildren and friends what their Snapchat usernames are and add them by their user names. (Go ahead and add "pbsnews" while you're at it.) After you have added them, you can find them on this same page by clicking on "My Friends."
Get snapping: Click on that circle at the bottom of your phone. Now you have entered the Snapchat camera function. Touch it once to take a still photo, hold it down to take a video.
You have many options here. You can click on the letter "T" at the top of the screen to add words on top of your image. You can click on the square post-it to the left of the "T" to add emojis (or "stickers," as they call them at Snapchat). You can click on the pencil icon, touch the photo and scribble or write something. Or you can swipe across the image to activate "filters." There are many tutorials on the various things you can do with Snapchat, including this one from Verizon and this one from the Snapchat support page.
Play around with it.
Press that little white and blue arrow icon in the lower right corner. Your contact list will pop up. Click-check the box of the person with whom you wish to share your Snap. Click the arrow.
Feel nervous because it doesn't seem like you actually sent anyone anything … but you probably did.
This is by no means an exhaustive instruction manual for Snapchat, and in fact, you should check into the "My Story" function — which allows users to add Snaps as a series or a story that appears to all of their followers for 24 hours. Also worth a look: the relatively new "Memories" function, which lets users  post photos from their archives.
And if all of this is just too much, take heart. It will all change in the next year and we'll be on to a new thing. Instagram just introduced its "Stories" function — which is very much like Snapchat, actually, so you'll have a head start.