Why 'Women Rowing North' May Be the Next Boomer Bible
Author Mary Pipher ('Reviving Ophelia') plots the course
Resilience. Authenticity. Bliss. These are important words in Mary Pipher's new book Women Rowing North: Navigating Life's Currents and Flourishing as We Age. And then there's schlimmbesserung, a German word that means "to be worsened by improvement."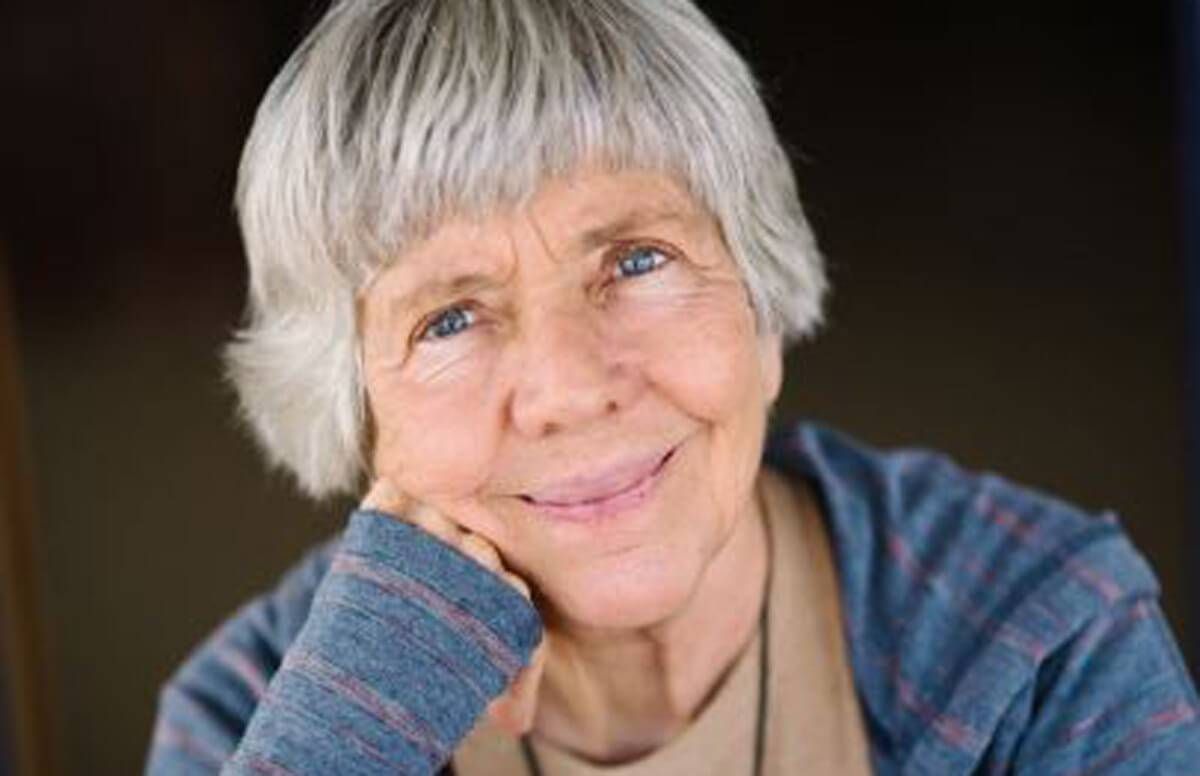 Women are "always trying to improve ourselves," Pipher says, laughing. "We spend so much time thinking we are insufficient or inadequate, that we need to do something to make ourselves more worthy, but at 71, I'm very unlikely to change my personality. That's such a relief! I've started to give myself permission to not focus on how I should become an improved person."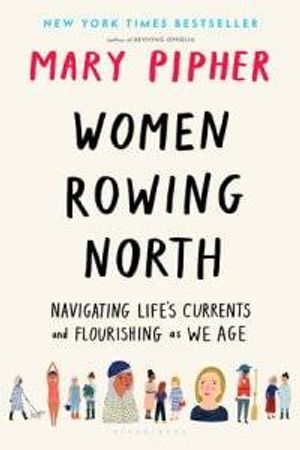 Women Rowing North is an inspiring how-to book with insider tips, a "listen-to-this" book brimming with real stories from women's lives, a thought-provoking book for any woman, like me, who is wrestling with growing older.
Published in mid-January, Pipher's book is both a New York Times and Publishers Weekly bestseller, and Library Journal predicts it will become "the bible of baby boomer women."
A clinical psychologist and cultural anthropologist, Pipher is the author of 10 books, including Reviving Ophelia: Saving the Selves of Adolescent Girls. She has received two American Psychological Association Presidential Citations, one of which she returned to protest psychologists' involvement in enhanced interrogations at Guantánamo and other "black" sites. Pipher lives in Lincoln, Neb., with her husband, Jim, a psychologist and musician.
Next Avenue: Why did you write this book?
Mary Pipher: Our culture defines aging as diminishment. When you are old, you are not pretty, not useful, not sexy, not even pleasant. When I would tell women I was writing a book on being old, so many said, 'Oh you're not old' or 'I'm not old.' Nobody wants to be in that category.
And you believe that is a distorted version of aging?
I know from experience that this stage of life is catalytic for all kinds of growth, for empathy, joy and meaning— and that wasn't being written about.
What led you to the analogy of life as a river?
Women Rowing North is a bookend book to Reviving Ophelia, so I wanted a water image. In the first book, a teen is weighted down, drowning. In this book, we're weighted down, too, but we're in a boat, on the water, and steering takes effort. We're not sailing or motoring; we're rowing. Also, I equate north with winter and winter with old age.
In the book, you note that after we experience many cycles of crisis and growth, 'the great gift of this life stage is authenticity.' What does that look like for you?
What's really interesting is that I like exactly what I liked when I was ten years old: The outdoors, animals, swimming, reading and being with family and friends. Jim and I both work at home, so at night we don't talk about our day or about politics. We talk a lot about the critters we see in this part of the country, and about the birds.
Time, you say, is the most valuable resource, and one of the best ways to spend time at this stage is to focus on beauty. How should we do that?
[Stanford Center on Longevity's] Laura Carstensen's research shows that the shorter you think your life is going to be, the more inclined you are to focus on what is beautiful, what is meaningful. And once we start experiencing a noetic quality of life — a sense that life is so big and so wonderful and so mysterious, and we are part of that — we start having these illuminating, calming, joy-producing experiences more often, and we know they are truer than true.
You give examples in the book of some longtime relationships and share how important they are, but you also write about loneliness. Please talk a bit about that.
Longtime relationships with family and friends are mental health insurance, but it's also really important to know that action is an antidote to despair. When I was a young, busy woman, now and then I'd have a break in the day, time with nothing to do. I realized the best thing I could do, especially if I was feeling blue, was call my old aunts.
What was their reaction?
They loved it and I loved it, and we had such sweet relationships. I believe that kindness and love beget kindness and love. Making the calls was a small action for me to take, but our need to be useful is like our need for oxygen.
In the book, you say that 'attitude is a necessary and sufficient condition for happiness.' You also quote your Aunt Grace, who said 'I get what I want, but I know what to want.' Can you elaborate on that?
Aunt Grace knew that happiness correlates with reasonable expectations. I was not born with a particularly sunny disposition, but I have known women who know how to be joyous. Plus, as a result of being alive so long and being resilient copers, we know how to focus our attention on building a good day. We know we have choices about how to spend our time, what to look for when we walk out the door — and we find what we look for.
Patricia Corrigan
is a professional journalist, with decades of experience as a reporter and columnist at a metropolitan daily newspaper, and also a book author. She has written for Next Avenue since February 2015. Read more from Patricia at latetothehaight.blogspot.com.
Read More