How Young Volunteers Step Up for Caregiving Programs
Organization founders and volunteers discuss why they do it
Why would a 20-year-old want to hang out with an 80-something? It's not as strange as you may think. Maybe the older man reminds a college sophomore of her grandfather. Or, there's a connection between the elderly woman with dementia and a grad student who helped care for his grandmother with the same condition.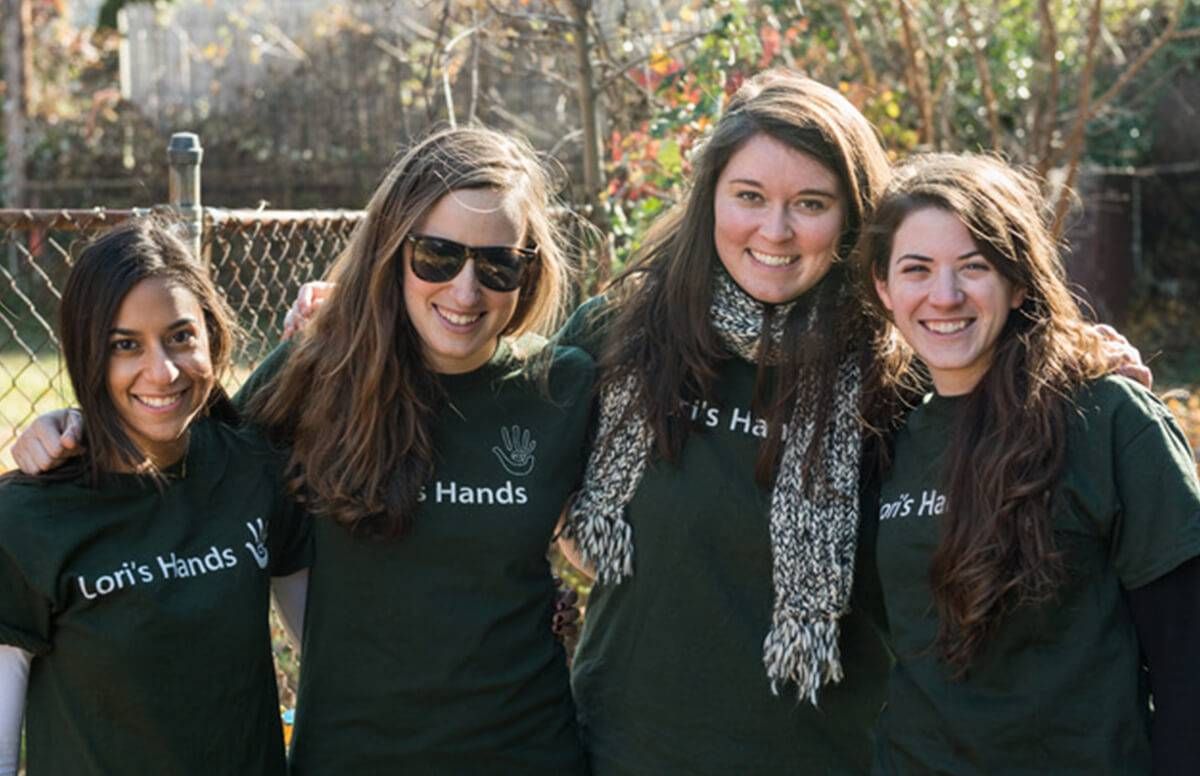 Millennials (born between 1981 and 1996) often get a bad rap -- portrayed as self-centered, entitled, lazy and easily bored. Of course, in truth, many of today's young people are as caring, kind, committed and focused as any other generation, especially when it comes to their dedication to older adults.
One example: Sarah LaFave, now a Ph.D. candidate at Johns Hopkins University in Baltimore, started the caregiving organization Lori's Hands in 2009, when she was a 20-year old at the University of Delaware. It's a service learning nonprofit that pairs student volunteers with homebound or seriously ill older adults in the Newark, Del., area.
Volunteers go grocery shopping and run other errands, mow the lawn, clean the house and provide companionship for older adults a few hours each week. Importantly, they interact with the recipients, easing social isolation, loneliness and the health risks that often accompany being alone.
Volunteering "allows me to have a more empathetic view. I now understand what it's like to live with a chronic illness."
The organization was named in honor of LaFave's mother, who died of breast cancer when Sarah was still a teen. "My mom really instilled in me a respect for older adults. So, when I was little, she was really involved in my grandparents' lives, in her aunts' lives," LaFave says. "They really set an example for me of how important it was to reciprocate the care that we've received from the older members of our families."
Influencing Career Decisions
Most of the student volunteers are already interested in health-related careers. They're matched with care recipients who not only provide an up-close experience of living with chronic illness, but often become friends, mentors and confidants.
Care recipient Ed Richards has been with Lori's Hands since its inception. Now in his 90s, the Korean War veteran suffers from post-traumatic stress disorder, hearing impairment and is confined to a wheelchair.
Richards tries to divide the student volunteers' time so that they do things both for him and with him. The first hour may be filled with various tasks like shopping or meal prep; then, students sit with Richards to talk about anything they want to, from current affairs to their course work.
"I also try to give them some fatherly advice," he said. As a longtime patient at the Veterans Affairs hospital, Richards is well-versed in health care. "We talked not about technical things, but more about demeanor, attitude, their goals in becoming a health professional."
Shannon Murphy, 23, was a Lori's hands volunteer while pursuing her undergraduate degree. "Once I knew what Lori's hands was about, I just really resonated with their cause and their mission," she says.
Murphy called her experience "eye opening," and says it helped guide her decision to become a physician assistant. Volunteering "allowed me to have a more empathetic view. I now understand what it's like to live with a chronic illness," she says.
In addition to her Ph.D. studies, LaFave, who has a degree in nursing, hopes to spread Lori's Hands to other campuses on the East Coast. "I think so many people are surprised … that this kind of support isn't built into our system," she says. "Too often, people just assume there must be an answer for that. But only if you can pay $20 an hour for someone to do all of the things that students do. And for a lot of people, that's just not realistic."
A West Coast Caregiving Crusade
On the other side of the country, a similar movement is taking place, but in this case focused on Alzheimer's disease, the sixth leading cause of death in the United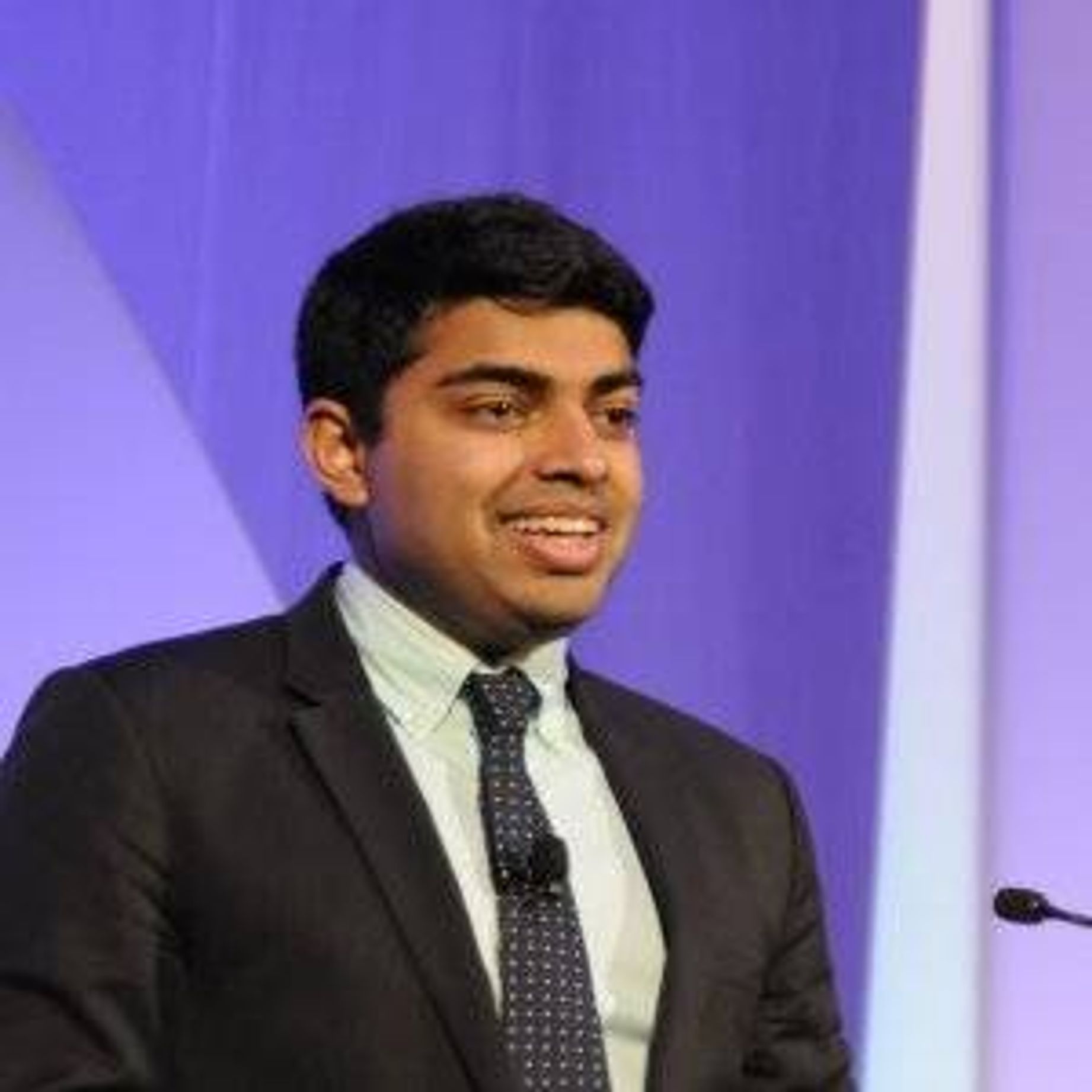 States and one that has no cure.
The Youth Movement Against Alzheimer's (YMAA) began in 2015, when founder Nihal Satyadev, then a 20-year-old student at the University of California Los Angeles (UCLA) interned with the Alzheimer's Association and learned about the scope of this disease.
Satyadev's mission is also personal. He grew up helping to care for his grandmother with Alzheimer's. He's not alone -- 1 in every 4 of the estimated 40 million unpaid family caregivers is a millennial, according to a 2018 AARP report.
"It's a global crisis in its own right, and something that affects every person, regardless of generation," Satyadev says. "I felt that if my peers just knew about it, they would feel just as strongly as I did."
In just a few years, the YMAA expanded to 12 high schools and colleges in California, providing more than 3,500 hours of caregiver respite and raising $10,000 for research scholarships. Satyadev says there are now chapters and volunteers in nine states.
Students Volunteer at Adult Day Care Center
Satyadev wants to educate more young people about the disease, and create a grassroots movement to seek a cure. YMAA's UCLA chapter offers students conducting Alzheimer's-related research in humanities or life sciences a $1,000 stipend to help inspire them to remain at the forefront of treatment efforts. The organization also launched YouthCare, an intergenerational respite care initiative, in partnership with the University of Southern California.
Twice a week during a semester, USC students volunteer at a supervised, adult day care drop-off center in downtown Los Angeles, providing a few hours of respite for family caregivers. Volunteers gain valuable experience interacting with older adults, and as a result, many end up with an aging-related focus to their careers, whether they're pursing health, computer science or any other field.
"I might not convince someone who's dead set on being a lawyer to become a geriatric physician, but maybe they'll focus on elder law instead of entertainment law, or people who are pre-nursing, maybe they'll focus on geriatric nursing," Satyadev says.
A Chance for Intergenerational Contact
Few opportunities exist for college students to interact with an older population, so beyond the respite care provided, he says this program helps to open students' minds during a transformative period of their lives. He hopes it spurs them to continue working with older adults throughout their lives.
Satyadev thinks the stereotype of millennials as lazy and self-centered is largely a myth. "Many of my peers, even outside of this specific issue, they're very socially minded and very social-change focused," says Satyadev, who is currently pursuing a master's degree in public health from George Washington University in Washington, D.C.
Charlotte Miller, 20, is studying health sciences in USC's gerontology program, a decision prompted by her grandfather who had dementia. "I saw the whole thing play out and how the disease kind of took over him," she says.
She's been volunteering with YMAA for the last two years. "I think that it definitely solidified my choice in what I want to do when I'm older, in terms of working with older adults and focusing on older adult patients with dementia," Miller says.
She worked steadily with one older adult at the LA drop-off center for several months, doing various brain stimulating activities, like working on crossword puzzles and memorizing grocery lists. "It gave me the opportunity to see where the symptoms are coming from and what they're affecting in someone's life," she says.
The relationship-building experiences helped reinforce Miller's choice to attend nursing school, rather than medical school, after graduation. She feels nursing provides more opportunities to interact with patients and make their days better.
Miller emphasized that volunteering with older adults isn't just for those interested in health careers. Every academic major can tie back in to older adults, whether it's technology or communications, she says. Even business majors will be affected by the older population because of its effect on the economy.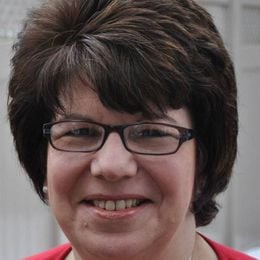 Liz Seegert
New York-based journalist Liz Seegert has spent more than 30 years reporting and writing about health and general news topics for print, digital and broadcast media. Her primary beats currently include aging, boomers, social determinants of health and health policy. She is topic editor on aging for the Association of Health Care Journalists. Her work has appeared in numerous media outlets, including Consumer Reports, AARP.com, Medical Economics, The Los Angeles Times and The Hartford Courant.
Read More