10 More Great Sites to Find Gigs and Part-Time Work
Here's where to look for work-from-home and project jobs
Last year, after her company went through a merger, Judith Meritz decided the time was right to walk away from her 30+year career as a senior corporate counsel. After doing some traveling, she turned to Your Encore, a firm that places seasoned experts into short-term work assignments. As a result, Meritz now enjoys a satisfying blend of periodic consulting assignments, volunteer work and a host of other leisure activities.
Meritz is one of a growing number of Americans thriving in the gig economy. Unfortunately, while the interest in flexible work is stronger than ever, the process of finding flexible jobs remains challenging. That's why I'm using this post to update a very popular one I wrote two years ago, 10 Great Sites to Find Gigs and Part-Time Work, (1 million+ views on our partner Forbes.com and counting).
Since I last wrote that post, numerous other options have come online or to my attention. Choosing which sites to feature this time was no easy task, but I aimed for a list that addresses a wide range of situations.
So whether you're looking for part-time, work-from-home, seasonal or freelance gigs, here are 10 more great sites to consider:
Freelance Job Boards
Freelancer.com It's a gigantic freelance job board with over 9 million postings. Many of them are tech-related, but you'll also find listings for graphic designers, tutors, sales and marketing jobs and many others. Following in Craigslist's footsteps, the site now includes a Freelancer Local section, featuring posts for things like pickup and delivery, photography and maintenance gigs.
After creating a free account, you can browse and bid on a limited number of jobs per month (a maximum of eight per month initially). There are a variety of fees that apply to upgraded services (such as if you want to be a featured bidder on the site) so be sure to check them out here.
LocalSolo.com As the name suggests, LocalSolo.com was created to help companies and freelancers who prefer to work face-to-face, but there are now remote job listings as well for tech professionals, content providers, designers, marketers and many others.
The site is free for freelancers and includes access to LocalSolo's collaboration and networking communities. Once you make a connection with an employer, you work directly with the client — the site does not get involved with setting rates, contracts or payments.
Upwork.com This site resulted from the merger of two large platforms for freelancers (Elance, which is mentioned in my original post, and Odesk). Upwork hosts an enormous variety of positions, including web developers, designers, sales and marketing pros, although you can't access the listings until you create a profile and it is approved.
Basic membership is free, but you can upgrade to a Plus plan for additional privileges, such as greater visibility into competitors bids. In addition, Upwork deducts a 10 percent fee before you receive payment for work completed (so for example, you'll receive $18/hour if you bill $20/hour).
Virtual Jobs
Virtual Vocations.com It's a site solely for telecommuting jobs, to the tune of about 10,000 jobs per month in more than 40 categories. Since the work-from-home space is notorious for scams, Virtual Vocations employs three teams to screen each job before it is approved and doesn't post fee-based, solely commission-based or "start your own business" opportunities.
The site offers free and paid memberships. The free version gives you limited access to its jobs; the $15.99/month version (with discounts for multi-month plans) offers full access to the listings, plus other extras, such as courses and industry guides.
Sites For Professionals
HourlyNerd.com This marketplace connects businesses to top-tier MBA alumni for short-term business consulting projects. So if you're a graduate of a top-40 B-school who likes consulting on topics like competitive analysis, fundraising presentation or company valuation, HourlyNerd might be a good fit.
The site says its "nerds" include stay-at-home parents with strong industry expertise, former management consultants looking for greater flexibility and retired professionals eager to use their expertise in a more flexible way. Experts generally earn from $75 to $200 an hour.
Inkwell This staffing agency site (it's URL is Inkwellteam.com; don't confuse the site with Inkwell.com, which sells office supplies) specializes in placing high-level professionals, many of whom are moms, in positions with flexible or part-time schedules. Inkwell, founded by Manon DeFelice, who describes herself on the site as "a Mom, an attorney, and the former executive director and general counsel for a women's rights foundation, says it has a "special focus on extraordinary women."
In addition to serving as a matchmaker between people and jobs, Inkwell provides a support system for flexible workers, noting events and lectures in select locations. Inkwell is highly selective about who it works with; only graduates from top universities and MBA, Ph.D or JD programs are encouraged to apply (Application details can be found here.) After being vetted and approved, candidates can choose a position from a wide range of industries, function specialties and scheduling options.
Seasonal Work
Workamper.com This is a subscription-based magazine, website and jobs-listing service for "working campers" — people who embrace a lifestyle combining part-time or full-time work with RV camping. So whether you're looking to work at an RV park, dude ranch, amusement park or wildlife preserve, Workamper offers options.
Some of its most common positions are camp hosts, park managers and grounds keepers, but Workamper also get requests for artists, musicians and even actors for wild west shows. There are a variety of paid subscription options ($27 to $67 a year) with access to job listings.
Sites for Encore Talent
If you're 50+, you might be interested in these services that link retirees and seasoned workers with employers and nonprofits in need of temporary, encore career help. Three examples:
PatinaSolutions.com This site offers project-based and interim employment to professionals with 25 or more years of experience in a wide variety of functions and industries. Registration is free.
YourEncore.com This site matches seasoned talent with top companies in the life sciences, medical devices, and consumer goods industries. Assignments can last from a few days to over a year and compensation is determined by factors including project type, skills required and marketplace standards. To be considered as an expert, visit YourEncore to create a profile and upload your resumé.
ReServe This site (a tricky URL here, too; it's reserveinc.org) helps find people age 55+ part-time work at nonprofits and public institutions in seven locations: New York City, Boston, the Mid-Atlantic, South Florida, Northern New Jersey, Southeast Wisconsin and Westchester County, N.Y. Assignments average 15 to 20 hours per week, pay a small stipend of $10 an hour and can be ongoing or time-limited. Currently, the average placement lasts 13 months.
Not everyone who applies is accepted. To become a ReServist candidate, you must fill out the site's "First Impressions Registration" and then attend an orientation session to learn about the program and meet with ReServe staff. If your application is approved, you can then search ReServe's Opportunity Board for positions that match your skills and interests.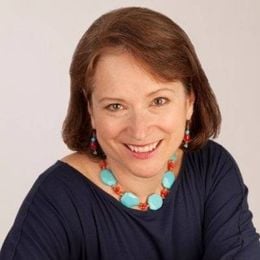 Nancy Collamer
, M.S., is a semi-retirement coach, speaker and author of Second-Act Careers: 50+ Ways to Profit From Your Passions During Semi-Retirement. You can now download her free workbook called 25 Ways to Help You Identify Your Ideal Second Act on her website at MyLifestyleCareer.com (and you'll also receive her free bi-monthly newsletter).
Read More