10 Things to Read When You're Grieving
Whose words bring comfort when you need it most?
(This article previously appeared on PBSNewshour.org.)
My father died nearly 10 years ago, and it was Joan Didion's The Year of Magical Thinking that pulled me through.
At first, I wanted to hide in a foxhole, isolated with my own emotions as I processed the loss of my father. I withdrew from college and friends and would, on some occasions, drag a chair to the far corner of the backyard and cry.
Several books helped me navigate the process of grieving, but it was Didion's memoir, which documented the year following her husband's death, that offered the most solace. I've since read the book every year since my father's death, long enough to memorize its passage about how "grief comes in waves."
This week, PBS NewsHour asked its staff for recommendations of books or poems that helped them survive a period of loss. In their own words, here are 10 suggested reads for those who are grieving.
"Gathering the Bones Together," from The Caged Owl, by Gregory Orr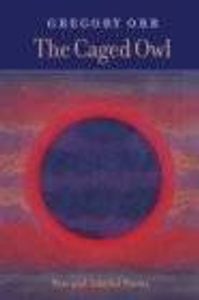 "This poem is the perfect distillation of the sense of loss, grief and darkness in the moment; best I've ever read. Written as he reflected on having accidentally killed his brother in a hunting accident when they were young boys."
— Morgan Till, foreign affairs senior producer
A Prayer for Owen Meany, by John Irving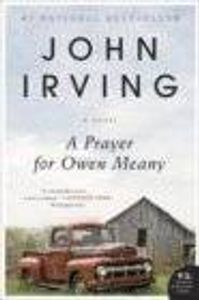 "Within a year of my mother's death I read Irving's A Prayer for Owen Meany. I wasn't consciously looking to cope with my grief, though Irving has long been a favorite of mine for the way his characters deal with sudden, random loss of one kind or another.
I unexpectedly came across a passage that so completely explained what I was feeling that I've since shared it with friends who've lost loved ones:"
"When someone you love dies, and you're not expecting it, you don't lose her all at once; you lose her in pieces over a long time—the way the mail stops coming, and her scent fades from the pillows and even from the clothes in her closet and drawers. Gradually, you accumulate the parts of her that are gone. Just when the day comes—when there's a particular missing part that overwhelms you with the feeling that she's gone, forever—there comes another day, and another specifically missing part."
— John Yang, correspondent
H is for Hawk, by Helen Macdonald and The Once and Future King, by T.H. White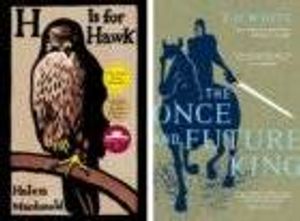 After my stepfather died, I picked up naturalist Helen Macdonald's book H is for Hawk, which is about how, after her father died, she dealt with it by learning to train a deadly bird of prey. Training a goshawk was a kind of escape for her, which was an impulse I understood. In H is for Hawk you also learn that T.H. White, who famously wrote the Arthurian novels, was a falconer. It was after this that I reread White's book about King Arthur as a young boy, called The Once and Future King. I love this passage in there:
"The best thing for being sad," replied Merlin, beginning to puff and blow, "is to learn something. That's the only thing that never fails. You may grow old and trembling in your anatomies, you may lie awake at night listening to the disorder of your veins, you may miss your only love, you may see the world about you devastated by evil lunatics, or know your honour trampled in the sewers of baser minds. There is only one thing for it then — to learn. Learn why the world wags and what wags it. That is the only thing which the mind can never exhaust, never alienate, never be tortured by, never fear or distrust, and never dream of regretting. Learning is the only thing for you. Look what a lot of things there are to learn."
–Elizabeth Flock, reporter and producer, arts
When Breath Becomes Air, by Paul Kalanithi
"My sister died suddenly when I was six and she was 19. Over the last three decades, different books, songs and movies spoke to me as I learned to carry her loss. A book that I recently found helpful was When Breath Becomes Air. The perspective that book conveys — a 30-something man in the prime of his life preparing to succumb to terminal cancer — provides solace to the people he leaves behind. It's a voice we don't always have the luxury of hearing or the courage to listen to, but Kalanithi reminds readers to share life with loved ones until the final moment comes calling and to summon the strength to carry their memories forward."
–Laura Santhanam, data producer
"In Blackwater Woods," a poem by Mary Oliver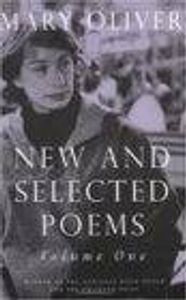 "For me this poem reminds me that in the grand scale of time, our short blip of existence is fleeting, but that doesn't mean we should disengage from loving and caring for others and for the planet fully. Instead, it argues that we should engage completely and recognize that each moment we have is rare and amazing. While that makes saying goodbye harder, it's because we spent the time we had the most fully. It's a reminder to me to live in the moment and not fret about abstractions in the past or future — a reminder to love completely. And a reminder to me that earth will live on when humans disappear, and that there is different type of beauty in the long term growth and energy of a life-harboring planet."
–Dave Berndtson, broadcast news assistant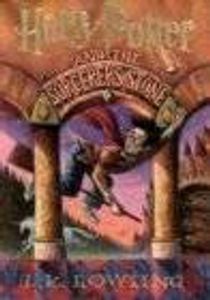 The Harry Potter series
"When I'm grieving I turn to the Harry Potter series. They envelop me in the comfort of my childhood and allow a full escapism. I can escape with whichever one I'm in the mood for or read the entire series – yet again – if I really need to feel comforted. There's something about turning to the books I read as a kid that help me push through grief, particularly these because they explore grief, death and love so much."
–Alison Thoet, anchor assistant
Writing on your own
"I tried Joan Didion's Year of Magical Thinking. It didn't work for me. The most cathartic was writing it down. It took two days after the cremation at a hut on the coast and then I let all 5000+ words out. I haven't read it since. Maybe I will when I hit the 10-year mark. It sucks less with time, but different things suck now about it: grandfather's absence, etc. It's a crappy club to gain membership to earlier than your peers but admission to it was beyond my control.
–Hari Sreenivasan, correspondent
"Sea Fever," by John Masefield
"This poem is a beauty that helped me with the loss of my father, who was in the OSS in WWII, and the CIA from its inception to 1973; he also always loved to sail. There is a pragmatism and joy in 'Sea Fever' that I feel embodies my father's spirit. It was a way for me to share with the guests at his funeral and his memorial a piece of who my father was. I still have his sextant. He knew how to sail by the stars for navigation, and he believed in sailing four hour watches through the night, because that's how it's done. Sea Fever explains a hard life well lived, and how the call of the sea pulls the sailor back. I see myself as that last companion, the laughing merry rover, seeing my father off on his last voyage, to a rest he well deserved. I truly believe in celebrating the life and not mourning the death."
–Bill Swift, Student Reporting Labs
You Are A Badass: How To Stop Doubting Your Greatness and Start Living An Awesome Life, by Jen Sincero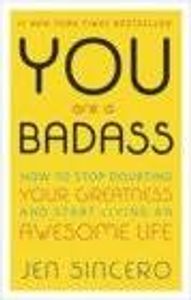 "My great grandma would send me inspirational quotes every other morning, and I depended on them to get through the day. She died in October, and after that I drifted to this book to feel that same stimulation of encouragement. I wanted to read something that didn't make me sad — and would redirect my thinking. Self help is a genre I'm not too familiar with, but this book reads unusually raw and honest. And it forces you to confront how an unfulfilled life can lead to depression. This book gave me great advice."
–Courtney Norris, producer
Next Avenue Editors Also Recommend: