4 Ways to Ensure Your Work Skills Are Up-to-Date
A new reskilling program will offer a money-back guarantee
One of the biggest stumbling blocks for job seekers over 50 is having the right skills to meet a prospective employer's needs.
Last summer, I testified at a Senate Special Committee on Aging hearing about older workers (I wrote about it for Next Avenue) and offered a recommendation to help these applicants: let's get additional government resources for training or retraining, so Americans in their 50s and 60s have the necessary qualifications to find work, change jobs or careers or re-enter the labor force part-time after retiring from their full-time jobs.
Committee Chairman Susan M. Collins (R-Maine) noted that the skilled development programs offered by the federal government are often aimed at young workers coming out of college or technical schools via apprenticeship programs. "We need to tailor more training programs to make sure people have the skills for the jobs that exist," she concluded.
Yes, Senator.
The RightSkill Online Program
And that's why I was intrigued to hear about a new collaboration, albeit not a government-sponsored one, announced by CareerBuilder, a big online job site, and the online education company Capella Education to offer a non-degree program called RightSkill.
RightSkill will provide online educational programs for skill-building in high-demand fields such as web development and information security. The courses, designed to be completed in under 90 days at a cost of under $1,000, won't be specifically for older workers.
The venture, launching in late April, will use data from CareerBuilder's website to design courses matching the specific skills employers cite in their job postings. My favorite part: tuition will be refunded to the job seeker if he or she doesn't get hired within 90 days of completion in the chosen field.
CareerBuilder and Capella Education clearly saw the demand for this kind of education. According to a Harris Poll that CareerBuilder commissioned, 63 percent of employers said they're concerned about the skills gap. And "nearly half of employers have jobs they can't fill because they can't find qualified candidates," according to Matt Ferguson, CEO of CareerBuilder and co-author of The Talent Equation.
What appeals to me about RightSkill is that the first thing I tell job seekers is to carefully read a job post's requirements before applying. Then, I add, if they don't have those prerequisite skills or most of them, get them — or at least most of them. Today's employers generally aren't interested in on-the-job training.
4 Ways to Keep Your Skills Current
We'll see how RightSkill works out. But meantime, here are four ways you can be sure your skills are up-to-date:
1. Do some sleuthing to see which skills will boost your job prospects. A few hard skills (specific, teachable abilities that may be required) likely to make the list: Social media, data analysis and sales. To find out which skills are required for the type of work you want, hit the job boards, pull up job descriptions you're interested in and make a list.
"We encourage older workers to do their homework first to both identify the in-demand occupations and compare them to their particular interests," says Paul Magnus, vice president for workforce development at Mature Services' Employment & Training Solutions in Akron, Ohio. He recommends using AARP's Virtual Career Network and My Skills My Future.
In recent years, "social media" has been a popular item in the "skills" section of many job seekers' resumés. But what does it really mean to be skilled at social media? It's more than simply having a LinkedIn, Twitter or Facebook account. You need to be able to show an interviewer that you're active on these networks and understand the nuances of each one's distinct community.
Some of the fastest-growing occupations between now and 2022 will be information security analysts, operations research analysts and statisticians, according to the Bureau of Labor Statistics. This means that candidates with a strong background in data science and analytics will have a real advantage in the job market. Get the hint?
To skill up, take classes or pursue certifications. If you worry about the time commitment, take baby steps, with one class at a time.
2. Do an inventory of your soft skills. These are personal attributes that help you work better with others. Employers want to be sure that you'll work easily and efficiently with your coworkers, your supervisor and perhaps the organization's customers or clients. They also want to see that you can think on your feet and are equipped to make smart decisions.
"Employers continue to look for attributes such as adaptability, work ethic, trainability, ability to work with a diverse workforce and previous knowledge," Magnus says.
I would add to his list: analytical thinking, communication (oral and written) confidence, creativity, patience and a positive attitude.
Upbeat and energetic people are a plus for most employers and, frankly, some firms assume older applicants are dour and low-energy. Prove them wrong. If you're lacking any of these soft skills, find ways to improve them. One way to do it: volunteer at a nonprofit where you can put your soft skills to the test.
3. Focus on your transferable skills and how they can help you land work. Although you may need additional training to pick up a new job or navigate a career change, many skills you already have are transferable to a new field. You just need to apply your current skills in a new way.
The ability to manage projects, for example, is a transferable skill. In the publishing business, you may use this skill to coordinate efforts with writers, editors, graphic artists and page layout personnel, while in a shipping business, you may use it to coordinate pick-up and delivery schedules.
4. Seek out gratis retraining opportunities. Stop into your local American Job Center, commonly referred to as Career OneStops, advises Magnus. There are nearly 2,500 nationwide. "The staff can help older workers navigate the process of upgrading their skills," he says.
Low-income, unemployed older workers may qualify for retraining at the Department of Labor's Senior Community Service Employment Program (SCSEP). The centers also offer referrals to educational and community workforce partners.
Sign up for a free, or nearly-free, MOOC. That's the acronym for Massively Open Online Courses like Coursera, Udacity, EdX and Lynda. Often offered by top-tier universities, MOOCs provide inexpensive ways to learn new skills from some of the nation's best instructors anytime, anywhere.
Also, look for free or discounted tuition arrangements based on your age at state or community colleges. The American Association of Community Colleges' Plus 50 Initiative, for example, has programs for people 50 and older, with an emphasis on training for the workplace. California's 23 state universities offer free tuition in their Over 60 Program and all of Texas' public colleges have tuition-reduction programs for students 55 or older.
Check with your state's Department of Education to see if there are similar deals near you.
The skill you learn or improve may be your ticket to your next job.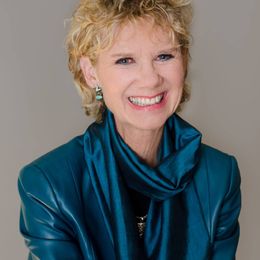 Kerry Hannon
is the author of Great Pajama Jobs: Your Complete Guide to Working From Home. She has covered personal finance, retirement and careers for The New York Times, Forbes, Money, U.S. News & World Report and USA Today, among others. She is the author of more than a dozen books including Never Too Old to Get Rich: The Entrepreneur's Guide to Starting a Business Mid-Life, Money Confidence: Really Smart Financial Moves for Newly Single Women and What's Next? Finding Your Passion and Your Dream Job in Your Forties, Fifties and Beyond. Her website is kerryhannon.com. Follow her on Twitter @kerryhannon.
Read More