No Way to Go to Adult Classes? No Problem
Programs like OLLI and One Day University now teach older students online
"Folks, this is a big experiment," Alan Teasley laughed, as he began his online adult education class about Stephen Sondheim with a song from West Side Story, using the Zoom videoconferencing technology. During the next hour, the former high school drama teacher shared songs and video clips of the legendary Broadway composer and lyricist.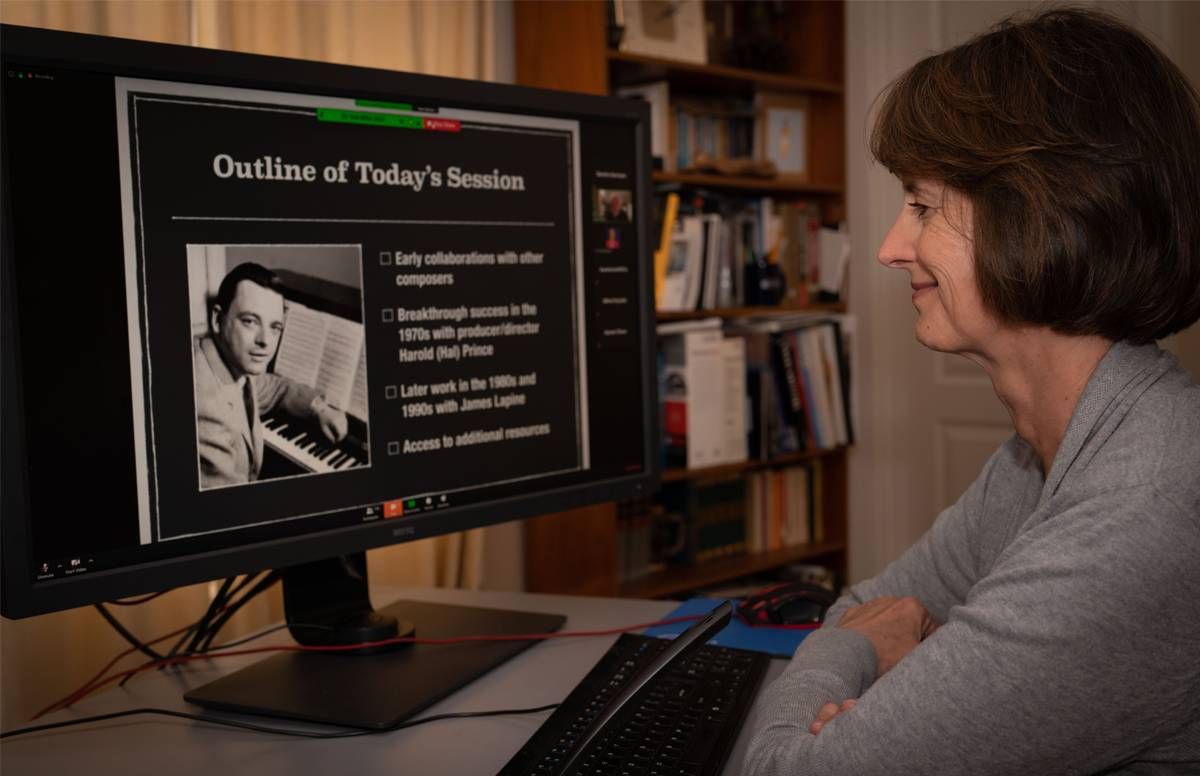 A few hours earlier, another speaker on the same site discussed opera. Others talked about the Super Bowl, "fake news," politics and prisons.
Hundreds of older viewers clicked onto the 22 free talks, which the Osher Lifelong Learning Institute (OLLI) at Duke University in Durham, N.C. organized after the coronavirus pandemic forced it to cancel the final weeks of its in-person spring classes.
Why Taking Classes Online Is Now So Appealing
"I took almost all of the free online classes," said OLLI member Diane Hundley. "I could learn something I didn't know anything about. It was wonderful. And what else was I going to do? It wasn't like I could go shopping for shoes."
"Online learning is much easier than it was just a few years ago."
Another OLLI member, Mimi Krystal, said: "The lack of intellectual stimulation during quarantine has been a real problem for my mother, who is nearly one hundred years old and has poor vision. OLLI helped her and her neighbor to register for an online class about Lincoln and another on Rodgers and Hammerstein, which they love."
The Duke program is among the largest of 124 Osher Lifelong Learning Institutes programs on campuses supported by the Bernard Osher Foundation of San Francisco. Almost all of them have been scrambling to expand online, non-credit offerings for the more than 200,000 people they serve across the country, mainly retirees.
"It's making lemonade when you have lemons," said Marion Jervay, OLLI at Duke's vice president.
By going online, OLLI and other such programs are letting older students participate regardless of where they live or how concerned they are about leaving the house.
"There are even more opportunities to join an OLLI community than there were before [the pandemic]," said Chris McLeod, director of OLLI at Duke.
Turns out, the appetite has been enormous.
"We didn't know what to expect when we began moving online. We thought two hundred people might be interested," said McLeod. "We heard from five hundred and fifty people immediately and the number grew to one thousand three hundred and fifty within two and a half weeks."
The Teachers, the Courses, the Cost
OLLI programs vary by type of instructor and cost. Some lecturers are current or former professors; others are noted experts, often with interesting backgrounds. For example, a recent online OLLI at Duke class about the Super Bowl was taught by Jim Steeg, a former NFL executive who has managed that extravaganza.
Typically, students pay modest membership and class fees. Before the pandemic, Duke's in-person OLLI program generally charged a $45 annual membership fee plus $40 or $70 for classes lasting four to six weeks. Its online offerings began with free classes but have been charging $70 as course organizers and students become more comfortable with Zoom.
Course subjects vary dramatically, too, and some classes are specifically tied to the pandemic.
The OLLI program at the University of California, Berkeley has organized its online classes ranging from Mohandis Gandhi to the search for extraterrestrial life. At the University of Cincinnati, OLLI topics include fashion, women writers and the Vietnam War. The University of Michigan has a COVID-19-inspired class on vaccines and Colorado State University is teaching how the coronavirus crisis may affect the November elections.
How Online Learning Got Easier
Most of the new online classes are on Zoom, which many adult students have grown familiar with during the pandemic.
"Online learning is much easier than it was just a few years ago," said McLeod. "I love how our members have been willing to try things they would have never imagined. I remember one session where one of our members was unmuted and we heard her telling her husband, 'We did it!'"
At OLLI online classes, students can sometimes ask lecturers questions through Zoom's chat function.
Longtime OLLI member Richard Ellman, who lives in a Durham retirement community, is among those who have adapted to the new way of learning.
"The more I use the technology, the easier it becomes," he says. "I miss being with other people in the class and being able to share. There's less give and take than in a regular classroom. But given the alternatives that we have now, I like it."
Missing the Human Contact
Another member, Margaret Brill, also misses the human contact of in-person classes. But she has embraced the online version and taught two courses herself.  "I don't have to drive or park, and there are recordings of the classes for several days in case I miss one," she said.
Steve Thaxton, who directs a center at Northwestern University that connects OLLI programs nationwide, says all but a few of them are now offering online classes, compared to just 25% a few months ago. "This has kicked something that was a low- to mid-range priority absolutely to the top," Thaxton said.
The new version of OLLI classes are among many popular, and growing, online options for older learners. Others include TED Talks, MasterClass, The Great Courses, Coursera, EdX and Skillshare.
What's New at One Day U
There's also a new online education and entertainment program from One Day University. Before the pandemic, its main business model was attracting adults generally 50 and older to live events across the country (typical cost: $119 or $179) featuring noted professors from leading universities. "Our market is people who think hearing a presentation from superstar presenters is fun, just like going to a Broadway show or a museum," said Steve Schragis, the company's director.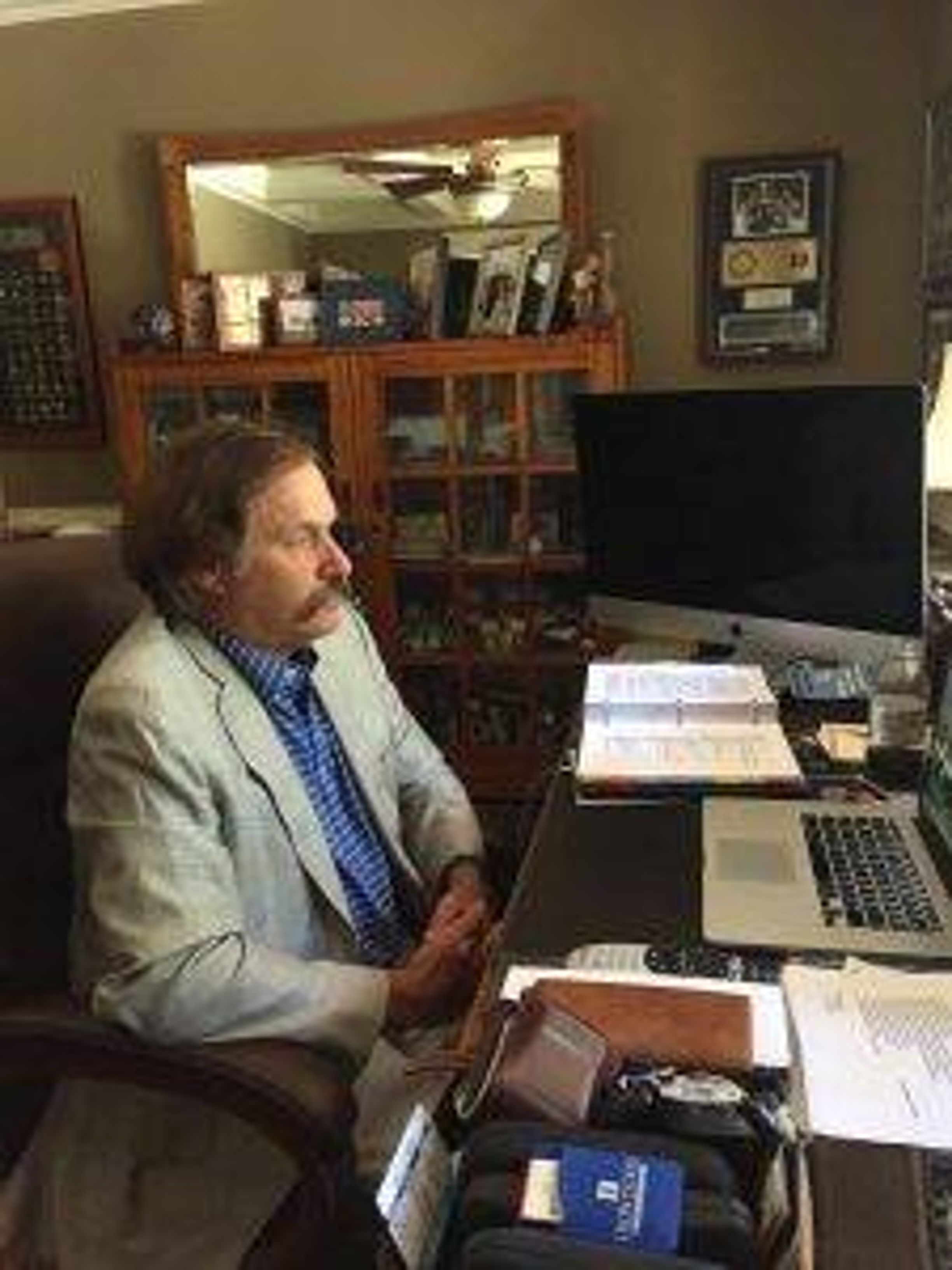 The coronavirus outbreak forced One Day U to cancel its scheduled programs and move quickly online.
It now has a new subscription service ($7.95 a month) with five live streaming lectures a week and recorded talks and the ability to send professors questions through Zoom's chat feature. And starting June 1, there will be also be a $19.95 premium service for One Day U members ($39.95 for others) with Zoom classes limited to 25 students, to facilitate Q and A with professors.
"The good news is there's not a line to get into the bathroom now," Schragis jokes.
One Day U and many OLLI programs expect to continue offering classes online even after their regular programs resume.
Their executives see online learning as a way to reach more people and help their older students remain connected even if they can't attend in person.
Says McLeod: "Even if they have a hip replacement or are no longer able to drive, they could still log on and have a class with their beloved OLLI instructor."