6 Tips for Dealing With the Aftermath of a Family Hoarder
One woman's advice after struggling with handling all her grandmother's stuff
Losing a loved one is hard in itself. But when that person was a hoarder — like roughly 19 million Americans — managing grief while sorting through mountains of stuff is even more challenging. I know; my widowed grandmother was a hoarder, and I dealt with the aftermath after she died.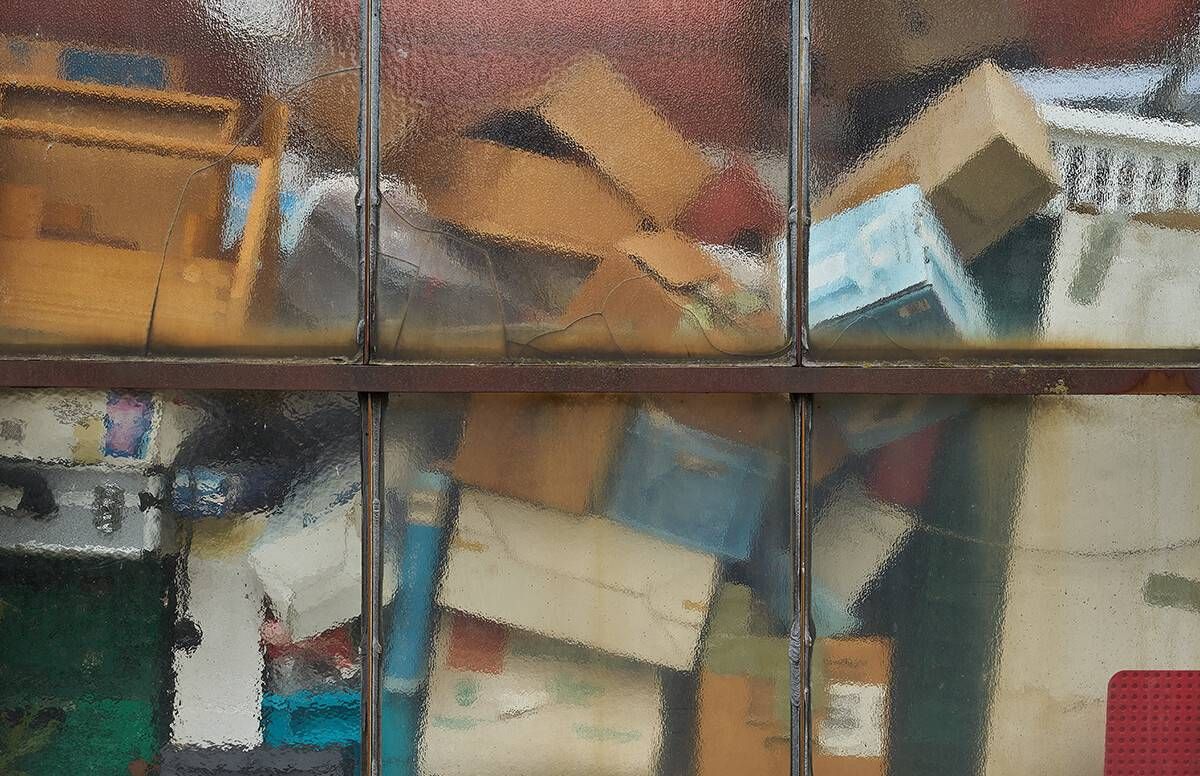 It was difficult, painful and exhausting.
Jacquelyn passed away at 77 in 2015, only a year and a half after my mother died. Even though I already had my hands full with a three-year-old and eight-month-old, the only ones available to tie up all the loose ends after Jacquelyn's death were my aunt and me.
My grandmother had lived in a one-bedroom California apartment only 10 miles from where I do, so I thought taking care of her stuff would be a simple matter. Wrong.
As a hoarder, her stuff overflowed from every corner, cabinet and surface.
Notes and Pictures Randomly Shoved Into Boxes
A crafter, Jacquelyn had around 30 large, plastic bins filled with miniatures, yarn, felt and other supplies stacked in her small living area. Then there were all the precious notes and pictures, randomly shoved into the same boxes as outdated receipts and leftover fast-food napkins.
I regretted my grandma spent so much time and money on stuff rather than taking care of her health.
She often owned multiples of the same item — like her collection of 40 embroidery scissors and three pairs of the same sandal  — just to be sure she was never without this particular style.
Sorting and moving all Jacquelyn's stuff was mentally and physically exhausting, especially since my aunt and I had less than 30 days to move it out so we wouldn't be charged another month of rent.
The apartment was so cluttered, it hard to move around in. In fact, I was surprised my grandmother didn't trip over her piles of stuff and hurt herself. Had there been a fire, she wouldn't have been able to get out quickly.
Hoarding Led to Her House Foreclosure
With each thing I tossed or sold at a yard sale, I felt guilty. I felt as if I was throwing pieces of my grandma away. It pained me to sell bags of expensive yarn for a dollar, knowing that my grandmother's hoarding and compulsive shopping habits had led her to foreclosing her house in 2007, six years after her husband passed away.
I spent so many hours sorting and selling her stuff, my grief started to turn into regret — for both me and for my grandmother. I regretted that I had to spend so much time on my grandma's hoarding situation when I would have rather spent that time with my daughters. And I regretted my grandma spent so much time and money on stuff rather than on taking care of her health. How many more good weeks could I have had with her had she spent money on healthy food and vitamins instead of more crafting supplies?
3 Weeks, 3 Garage Sales
Overall, it took about three weeks for my aunt and me to clear out my grandma's apartment, and three large garage sales to sell 70% of her items.
I was able to donate about five bags full of items, along with a desk and chair.
My aunt, however, was more emotionally connected with my grandma's stuff, so it was extremely hard for her to let go of things. She ended up keeping 15 bins of items, adding to her own clutter!
A junk removal service charged us $250 to remove a mattress, couch and TV.
If I ever had to go through a similar experience again, I would have taken the time to research local estate liquidation services. They can be costly but having a pro handle what to do with your loved one's items takes a lot of time and mental stress off your shoulders. After your loved one passes, you need time to mourn, and dealing with the remains of a hoarder robs you of that emotional need.
6 Tips for Sorting Through a Late Hoarder's Clutter
Here are my six tips if you find yourself needing to deal with a hoarder's stuff after he or she dies:
1. Try not to do it yourself. It'll help to have support from other family members, friends and even professionals, such as an estate seller or a clean-out service.
2. Find out if there are any instructions in a will. If the will offers specific expectations for what should happen to particular items, follow the instructions. If not, let close family members make requests.
3. Limit the items you keep. You probably won't need a full dining set and a box of jewelry to remember your loved one. Instead, pick something small and meaningful to keep, like the person's wedding ring or favorite book.
4. Look for easy items to discard. Start the decluttering process by ridding your loved one's home of trash and worthless items. Think food in the pantry, junk mail and more.
5. Don't pinch for pennies. Some of your loved one's stuff may be worth top dollar, but don't put yourself in the position trying to sell items for the highest price possible. You'll wear yourself out and grow frustrated. Instead, consider a yard sale or eBay to attract buyers. Accept reasonable offers.
6. Let go of guilt. Getting rid of your loved one's stuff doesn't mean you're getting rid of the person or your memory of him or her. Handle your loved one's belongings quickly, so you can mourn properly.  Dealing with the aftermath of a family hoarder is like ripping off a sticky bandage. It's painful, but best to do quickly.
Ashley Eneriz
is a staff writer at Wise Bread, a contributing writer at Investopedia and a freelance writer whose work has appeared on GoBankingRates, MoneyCrashers and elsewhere.
Read More