Caregivers: When's the Last Time You Took a Vacation?
Time to relax and recharge is essential for you and your loved one
When you're responsible for the care of a loved one, thoughts of escaping to a white sand beach, a fun, bustling city or even just a nearby charming little town may seem out of the realm of possibility. But caregiving experts agree that planning for leisure time is important.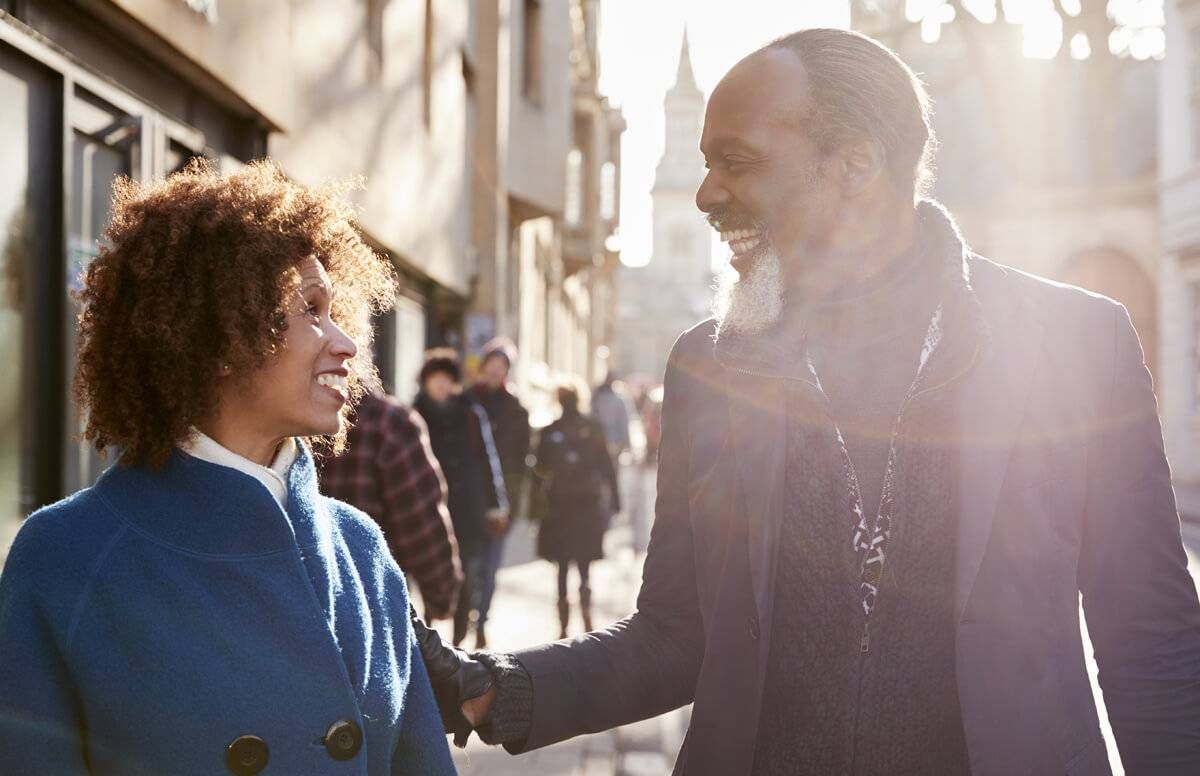 "Stress can build when there's no relief in sight," says Tafa Jefferson, CEO and founder of Amada Senior Care, based in San Clemente, Calif. "Taking time to recharge allows (you) to provide better long-term care."
Whether you live with the individual for whom you're caring or you're involved regularly from a distance, you deserve a break. If that seems impossible, it's time to rethink your goals and identify what is realistic for your current situation.
What Does Vacation Mean to You?
Throughout life, vacation expectations evolve — from toddling after your parents during the annual trek to the shore to squeezing a group of college students into budget accommodations to escaping with a romantic partner for a leisurely, secluded getaway.
Now, with major demands on your time and attention, it's time for a new definition. The draw may no longer be the exotic location, the multi-night stay or even the company you keep. Instead, it's the opportunity to step outside of your daily role, rest and recharge.
"Whether that be an hour, two days, a week or however long, de-stressing and rejuvenating will only help your own well-being," says Debbie Watts, a certified nursing assistant with BrightStar Care, an in-home care service in Pittsburgh, who also cares for her mother.
Watts has seen the benefits herself. "Getting away refreshes me. When I come back from a vacation, I'm ready to hop back into being the best caregiver I can be," she says.
Consider the Options
You'll only enjoy your getaway once you're confident your loved one is in good hands, so first secure trusted, alternate care.
A multi-night getaway is ideal, but if that's impossible or unappealing, don't shirk the idea completely. Try to include at least one overnight, if possible. Melissa N. Green, a psychologist in Cartersville, Ga., suggests that restoration can come in the form of "a brief weekend getaway alone, or with family or friends, or a night or weekend spent at a nice hotel."
It doesn't have to be exotic. Consider what you can reach via a short plane ride or a bus trip. What's within an hour's drive? Is there a comfortable hotel just outside of your city where you could get some rest and relaxation? But keep in mind your own nature. If remaining near to home will prevent you from disconnecting for a period of time, you should think of a different strategy.
If an overnight stay isn't for you right now, at least create a one-day escape.
"Spend a day doing wellness activities, such as going to a spa and getting a massage, doing yoga, meditation or reading," Green suggests. Or take off for the day to a nearby beach, city or whatever setting appeals to you.
With a day trip, put some commitment behind your plans: Pre-pay for alternate care, purchase tickets, book a bus tour or make a reservation for lunch. Or enlist a companion who won't let you bow out at the last minute.
Whatever window of time you end up with, keep your eye on the prize: a change of scene, a slower pace and time to re-connect with yourself.
Do You Want a Travel Companion?
It's common that the person with whom you typically travel may now be the person you're caring for. This may naturally evoke feelings of uncertainty, guilt or sadness. Without your usual companion, should you still take a vacation?
If possible, raise your concern with your loved one, who will most likely encourage your quest for a brief break. But if their condition prevents them from having a rational discussion, think back to how they would have reacted when they were well. It's likely they would have been happy to see you doing something enjoyable for yourself.
Don't let the lack of travel companion keep you from taking a vacation. Perhaps a family member or friend would like to join you. But choose carefully; avoid someone who is bossy, needy or who will otherwise test your nerves. For these reasons, many caregivers prefer to travel solo or join a travel group where they can maintain some anonymity.
Having Second Thoughts?
If you remain hesitant, consider that your brief escape will, in turn, benefit your loved one. If you never take a break, your ability to maintain a dependable level of care will naturally decline.
"Burnout can result in being neglectful and making costly mistakes, such as mismanaging medication and not being attentive enough," Green says. "In addition, a caregiver who does not spend some time de-stressing and replenishing themselves may be more likely to take out their frustrations on the person they are taking care of."
Recognize that neglecting your own health may further complicate your present circumstances.
"Family caregivers are twice as likely to suffer depression, and are at increased risk for many chronic conditions. That risk can be a lot costlier than taking some time away to recharge," says John Schall, CEO of Caregiver Action Network, a national nonprofit that provides resources and advocates for family caregivers.
Ensure You'll Get a Break
Regardless of where you go or how long you'll stay, take steps ahead of time to ensure your ability to relax once you get there. One major factor is feeling confident in your loved one's well-being. Aside from securing dependable alternate care, do the errands that may be needed: pick up medication, stock up on necessities, prepare food and write out instructions.
Determine how often you want to be contacted or if you'd like to be kept out of the daily loop temporarily. Don't feel guilty if your preference is the latter, says Schall.
"It's OK to ask for 'no phone calls except for emergencies,'" he says. "Getting a break as completely as possible can help break the cycle of stress. As long as your loved one is in good hands, try to step back and take full advantage of the breathing space."
While it's rewarding to support the health and comfort of a loved one, the drain that constant caregiving brings is inevitable and universally recognized. Give yourself the green light to take an occasional escape; it is one of the best ways to promote the well-being of everyone involved.