Caregiving's Taboo Subject: Coordinating the Finances
A Merrill Lynch/Age Wave report shows the money stresses family caregivers face
During our parents' last years, my sister and I wound up becoming their "financial coordinators," handling everything from getting their bills paid to balancing their checkbooks to managing their investments to dealing with their health insurers. A new, groundbreaking Merrill Lynch/Age Wave study, The Journey of Caregiving, documents just how common this responsibility is for family caregivers — and how difficult it can be.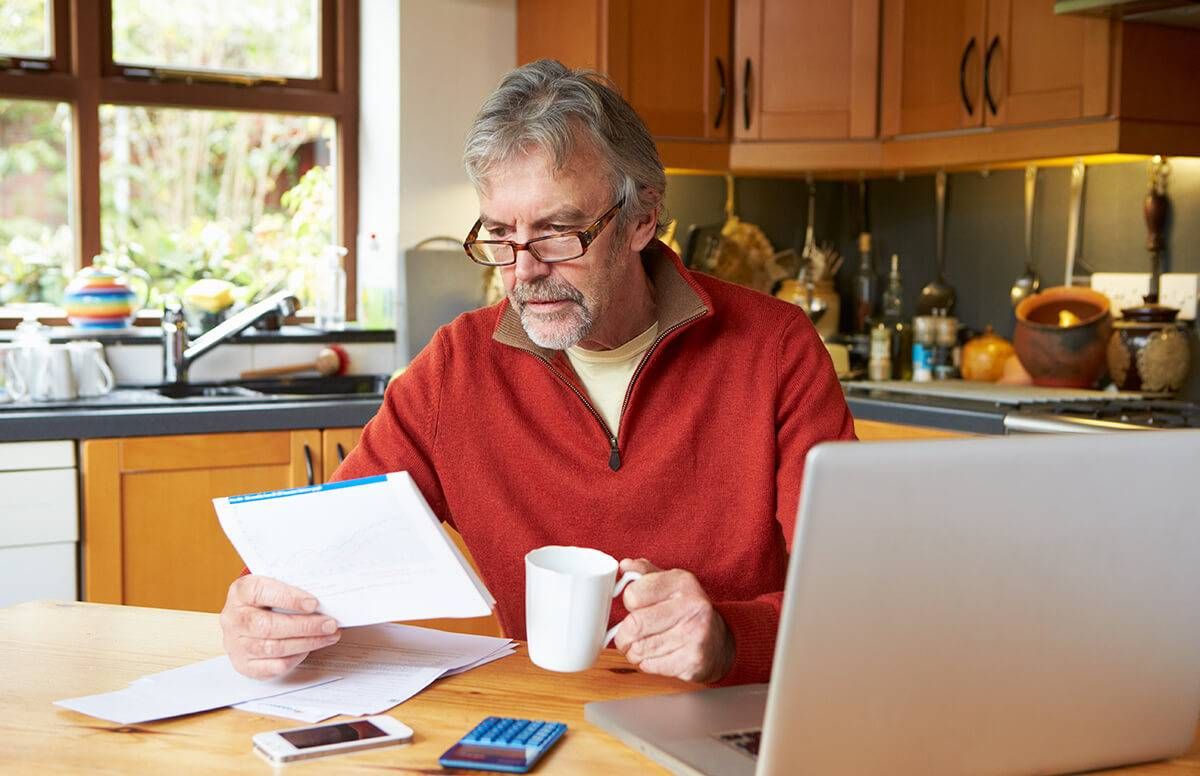 This is the side of caregiving you don't hear much about.
The Taboo Subject of Caregiving
"It's a taboo topic," said Lorna Sabbia, head of retirement and personal wealth solutions at Bank of America Merrill Lynch. That's true, to an extent, even within the caregiving families; 75 percent of family caregivers have never discussed their financial role with their care recipients, the report said.
Researchers surveyed 2,010 people who've been caregiving for adults in the past three years; professional caregivers were excluded, as were people looking after adult children. Roughly 40 million Americans (16 percent of the adult population) are so-called "informal" caregivers, assisting family and friends.
According to the study, 92 percent of informal caregivers are also what Merrill Lynch calls "financial caregivers." That means they're either financial coordinators, as 88 percent are (paying someone's bills, monitoring financial activity, managing investments and filing taxes), financial contributors (actually paying towards the recipient's expenses or providing financial support), as 68 percent are, or both.
"We were just floored," said Ken Dychtwald, founder and CEO of Age Wave, a consulting and research firm specializing in aging.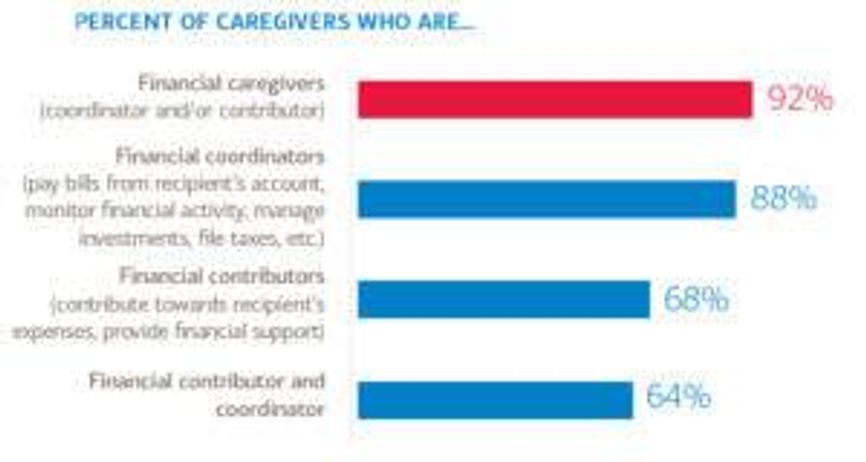 Financial Caregivers: Overwhelmed
And, the study found, many of America's financial caregivers (especially the financial coordinators) are overwhelmed, if not perplexed, about how to perform these duties.
"The [caregiving] journey can be emotionally, physically and financially taxing, as the caregiver's responsibilities may escalate," according to the report. After two years of care, Merrill Lynch noted, "financial caregivers report that 53 percent of care recipients need full assistance with their finances."
Dychtwald said many of the financial caregivers the researchers interviewed said they didn't know whom to talk to about the decisions they needed to make. "This idea of being a financial coordinator is a little bit complicated," he noted. "People are doing it honorably and with respect, but without much guidance. They're kind of winging it."
Said Sabbia: "Folks are unaware legally what are the right documents to have, and it's while they're going through one of the most emotional times of their lives." And, she noted, "you need to be careful about the ownership of a bank account before you swipe someone's ATM card and make financial decisions for him or her."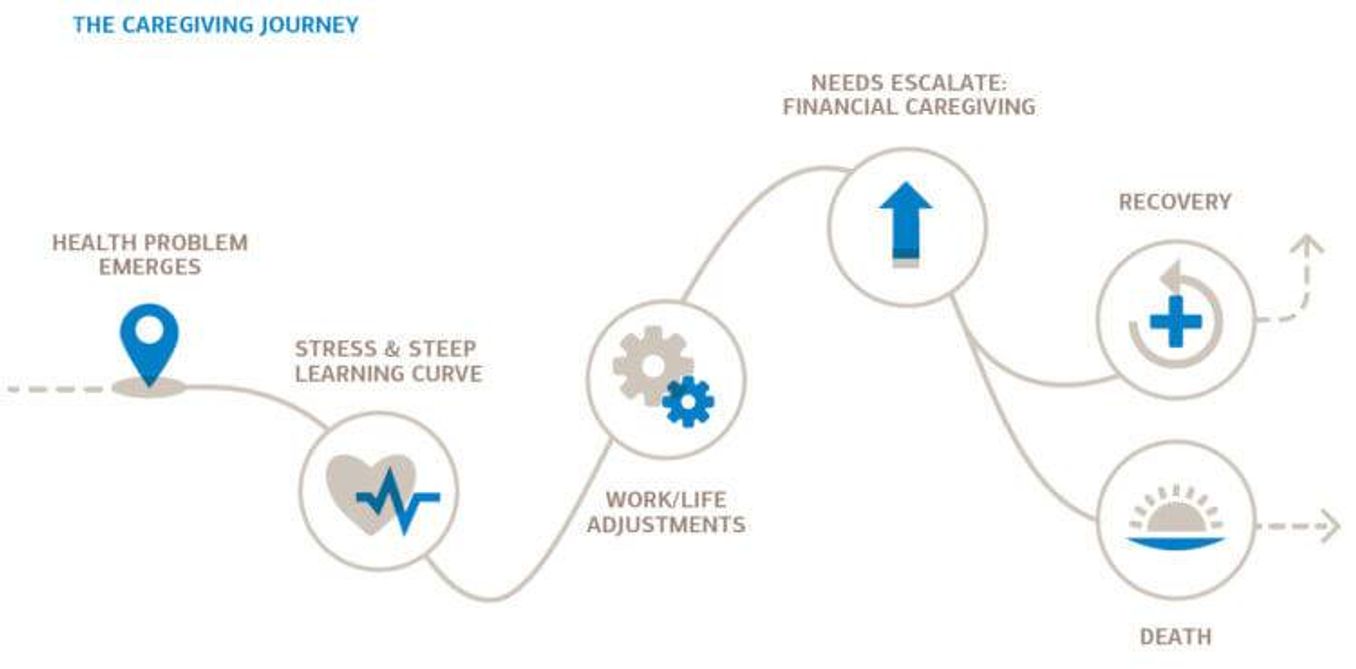 When Dementia Is Added to the Equation
As my colleague Chris Farrell recently wrote on Next Avenue, family members managing finances for their parents with Alzheimer's or dementia — 22 percent of caregivers — often have a particularly difficult time because they can't communicate about the subject with them.
"Caring for someone with cognitive impairment is more demanding and more costly than for someone without it," said Dychtwald. A 2015 AARP caregiving study found that caregivers for people with Alzheimer's or dementia spend, on average, 54 percent more than the average caregiver.
Siblings, Stepfamilies and Financial Firms
Complicating matters even further for family financial caregivers: doing this with siblings or stepfamilies. "It gets a little thorny when there's multiple kids and marriages," said Dychtwald.
Financial institutions and health insurers don't make the job of being a financial coordinator any easier, either. The Merrill Lynch report noted that "one in four financial coordinators struggles to be granted permission from banks to access financial accounts, and 49 percent of financial caregivers do not have the legal authorization to perform their role."
Those Mystifying Health Care Bills
In addition, 45 percent of caregivers said they face difficulties navigating the health care system — deemed by caregivers as the biggest challenge of caregiving after mental and physical time and effort involved.
Understanding the Medicare maze isn't easy, said Dychtwald, speaking from personal experience. "It's not user-friendly. I get bills and I don't know what's covered," he said.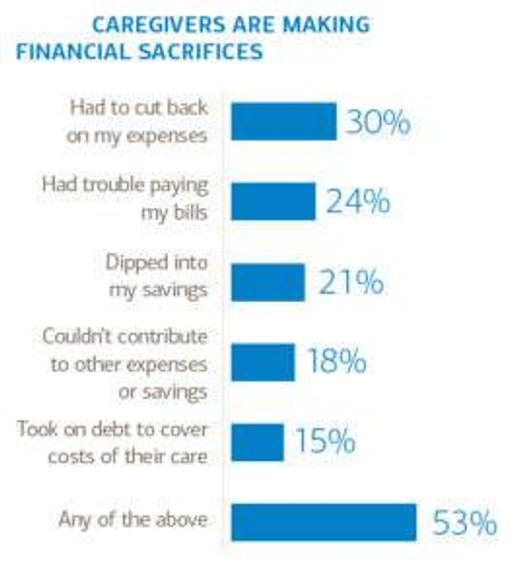 Financial Coordinators Need Help
"The message is clear: financial coordinators need help," the Merrill Lynch report noted. Two-thirds of caregivers said they could benefit from financial advice.
As for financial contributors, they collectively spend an estimated $190 billion per year on their care recipients for out-of-pocket, care-related expenses. And, Merrill Lynch said, 71 percent "say their financial contributions cause them stress." Half are making financial sacrifices; many contribute even if the cost could put their own financial future in jeopardy, the report noted.
Sometimes, the indirect financial costs — lost hourly wages, reduced Social Security benefits and lost 401(k) contributions — are higher than the direct ones. In the Merrill Lynch report's example, during two years when "Karen," 54, switched to part-time work to take care of her mother, Karen's indirect caregiving costs totaled $31,000 while her direct caregiving costs amounted to $26,000. Her total caregiving costs during the six years assisting her mother: $384,000.
Surprisingly, 52 percent of caregivers said they have no idea how much they've spent on caregiving-related expenses and 45 percent couldn't estimate the amount they spent on them in the last month.
3 Tips for Financial Caregivers
Three suggestions from Merrill Lynch and Age Wave for people helping to manage their parents' finances (or those who expect to):
1. Talk openly with your family about this topic. Specifically, ask your parents whom they want to handle the different aspects of their care. For example, do they want the same person to handle their finances as to provide hands-on care, if needed? "Why should we imagine it has to be one person as the master of all things?" asked Dychtwald. "Whoever lives nearest to the parent shouldn't have to be the one to handle all the parent's needs."
2. Find out where your parents' medical, legal and financial documents are. You may need them someday, and that may be at a time when your parents will be unable to tell you. In Merrill Lynch's survey, one in three respondents said a top challenge was locating passwords and account information.
3. Get professional help. If you feel you could use advice about managing your parents' finances, hire a financial adviser with expertise in the subject. Said Sabbia: "It's easier for a third party to help start the conversation." A Certified Financial Planner could be a good start; you may want to meet with an estate planning attorney as well.
The Honor of Caregiving
One last thing about the Merrill Lynch report, the first in its series on lifestages: The caregivers were emphatic about how honored they were to be caregivers: 91 percent said they feel grateful for the opportunity to help someone they care about and 77 percent said they would "gladly" do it again.
"People think of caregiving as a great burden, but we were stunned to see people talk about it giving meaning to their lives," said Dychtwald.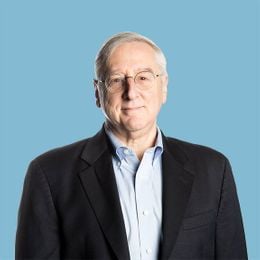 Richard Eisenberg
is the former Senior Web Editor of the Money & Security and Work & Purpose channels of Next Avenue and former Managing Editor for the site. He is the author of "How to Avoid a Mid-Life Financial Crisis" and has been a personal finance editor at Money, Yahoo, Good Housekeeping, and CBS MoneyWatch.
Read More