Why Climate Change Is a Suspect in the Surfside Condo Collapse
It may be months before we know what actually caused the Florida tragedy
Within days — or perhaps hours — of the catastrophic collapse of a condominium tower in Surfside, Fla. on June 24, speculation was rife over whether climate change, and specifically rising sea levels, could have been a contributing cause.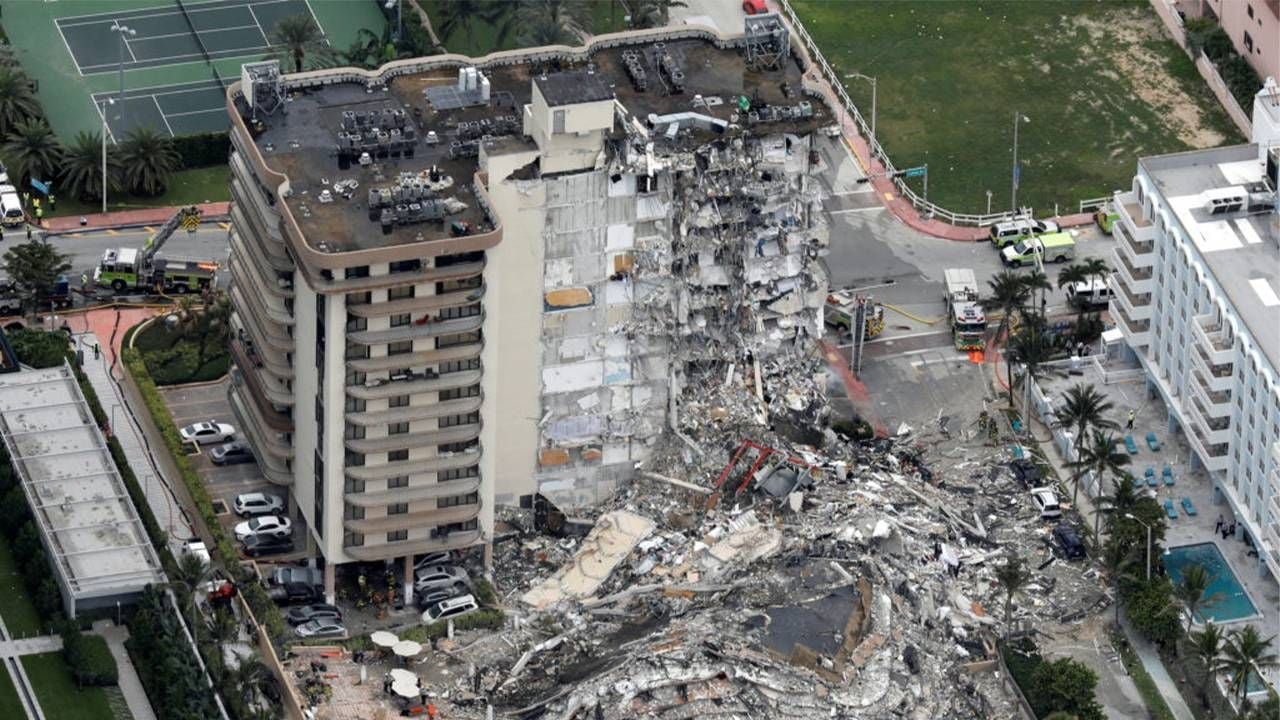 The bottom line: We don't know what happened at the Champlain Towers South Condo, and it's likely to take months of engineering analysis before we do.
Larger questions have lingered, especially given southern Florida's vulnerability to high-tide flooding, sometimes known as "sunny-day" or "nuisance" flooding.
Early reports pointed to a 2018 engineering report that indicated construction defects and "major structural damage," and to photos by a pool contractor just two days before the collapse, showing extensive water intrusion into the basement garage.
At least two residents of the tower reportedly observed the cave-in of the ground-level pool deck, which the report cited as having a faulty design.
"There is a possibility that part of the pool [area] came down first and then dragged the middle of the building with it, and that made that collapse," structural engineer Allyn E. Kilsheimer told The Washington Post. Kilsheimer is part of the team hired by the town of Surfside, which neighbors Miami Beach, to investigate the incident.
The Deferred Maintenance Problem With Condos
Deferred maintenance is a perennial problem with condominiums. The homeowners association (HOA) at Champlain Towers was aware of the issues but, according to The New York Times, had trouble rallying residents to pony up the special assessments of at least $80,000 per unit needed to make repairs.
According to The Times, about one in three HOAs nationally have nowhere near adequate reserves to pay for projected major maintenance and needed upgrades.
But larger questions have lingered, especially given southern Florida's vulnerability to high-tide flooding, sometimes known as "sunny-day" or "nuisance" flooding.
As Next Avenue has reported, it's been happening with greater frequency along the East and Gulf Coasts, as global heating causes polar ice to melt more rapidly, ocean water to expand and sea levels to rise.
Seas in the Miami area have already risen about six inches just in the last 25 years or so. Scientists cited in a recent article in The Guardian said they expect another foot and a half of rise within the next 20 years.
Another piece of the puzzle: southern Florida's peculiarly porous geology.
The limestone foundation on which the Champlain Towers and neighboring condos are built is essentially a sponge that allows the water table to rise along with the encroaching seas. Limestone is also subject to sinkholes, which are prevalent in Florida, though officials have said there's no evidence that a sinkhole was at the root of the disaster.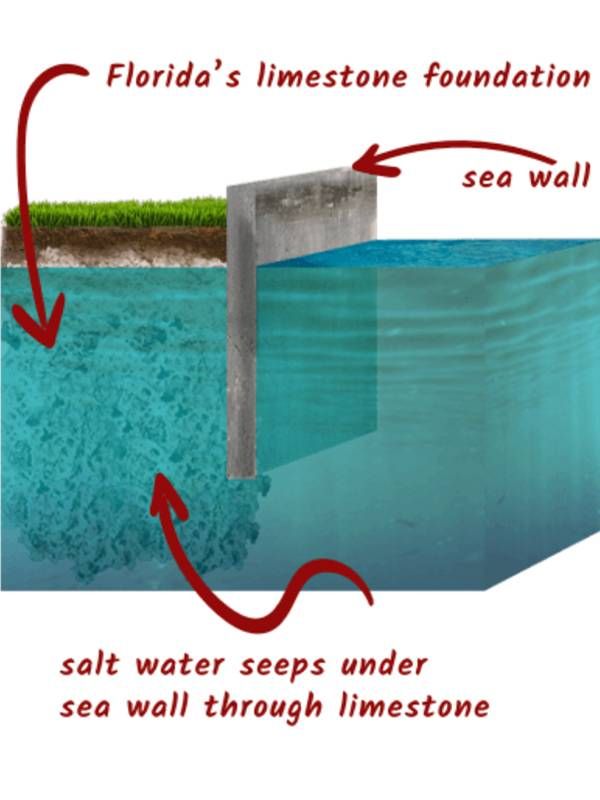 It's possible that saltwater intrusion had corroded the reinforcing steel rods in the concrete of the 40-year-old condo tower.
Experts have offered some comfort in saying that materials used in more recent construction are more resistant to saltwater corrosion. But that leaves in question a lot of properties that popped up during the 1980s building boom in south Florida or earlier. In response to the collapse, officials in several cities, including Miami, have ordered fast-track inspections of high-rises.
Also cited frequently as a possible contributing cause to the collapse is a 2020 academic paper documenting subsidence — sinking of the ground — of 2 millimeters per year during the 1990s. Though that doesn't sound like much (there are about 25 mm in an inch), it could be a factor over the four decades since the towers were built.
However, the author of that study, Shimon Wdowinski, of Florida International University's Institute of Environment, has stopped short of drawing a connection between subsidence and the collapse, which took him by surprise.
An Emerging Consensus About the Surfside Tragedy
"It's common that we see buildings with minor damage from subsidence, but not really this," he told The Guardian.
An emerging consensus is that a combination of factors ultimately will be found to have contributed to the Champlain Tower's literal downfall, and that climate impacts may prove to be among them...or not.
At the very least, the collapse of the South Tower and the presumably large number of lives taken with it, have shone a harsh light on the perils of coastal living in the age of climate breakdown.
"Take it as a warning to rethink how we build," Susanne Moser, an independent consultant specializing in climate adaptation who's based in Hadley, Mass., told Next Avenue. "We've been building at the shoreline and forever ignoring the risks of coastal hazards, at least for the last thirty years, since we first became conscious and scientifically aware of sea level rise."
"Obviously, we don't know fully, but we do know that the seas are rising."
And, Moser added, "Florida is a textbook example of building despite all the warnings."
Some insist that even raising the potential climate connection to the Surfside tragedy is premature.
On Tuesday, U.S. Department of Energy Secretary Jennifer Granholm drew fire from critics when she said that climate impacts couldn't be ruled out as yet.
"Obviously, we don't know fully, but we do know that the seas are rising," said Granholm in a CNN interview. "We know that we're losing inches and inches of beaches, not just in Florida but all around." 
Billions of dollars of coastal real estate remain at risk from rising seas, coastal erosion and flooding, as well as the more insidious effects of creeping saltwater intrusion.
Catalyst for Change
Moser sees the tragic loss of life and property in Surfside as a potential catalyst for a long-overdue national conversation about coastal building risks, and to put in place additional safeguards to prevent similar calamities.
"If I was the governor of Florida, I would order everyone to have to do an inspection of the structural foundations every five years, if not more often, of coastal properties," she said. "Anything that is in touch with water or saltwater needs to be inspected on a regular basis."
Other experts agree that the Surfside disaster should serve as a reality check.
"I think this could be a wake-up call for coastal developments," said Zhong-Ren Peng, director of University of Florida's International Center for Adaptation Planning and Design, in an analysis by The Palm Beach Post.
Geological oceanographer Albert Hine put it even more bluntly, and more ominously, in a New York magazine interview. "In one hundred years, at high tide, most streets in Miami will be flooded," he told writer Alissa Walker, "Is that habitable? Maybe we'd better not build any more high-rises here. The long-term goal is ultimately abandonment."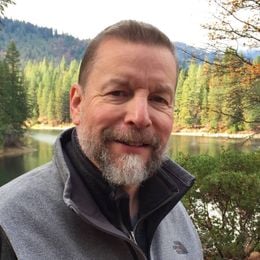 Craig Miller
is a veteran journalist based in the northern Catskills of New York. His reporting is focused on climate science and policy, energy and the environment. In 2008 Miller launched and edited the award-winning Climate Watch multimedia initiative for KQED in San Francisco, where he remained a science editor until August of 2019. He's also a proud member of his local volunteer fire department.

Read More