8 Contemporary Black Novelists to Read Now
Fill your summer reading list with a few of these leading Black voices in fiction
In times of stress, I have always turned to reading, but recently that's gotten harder.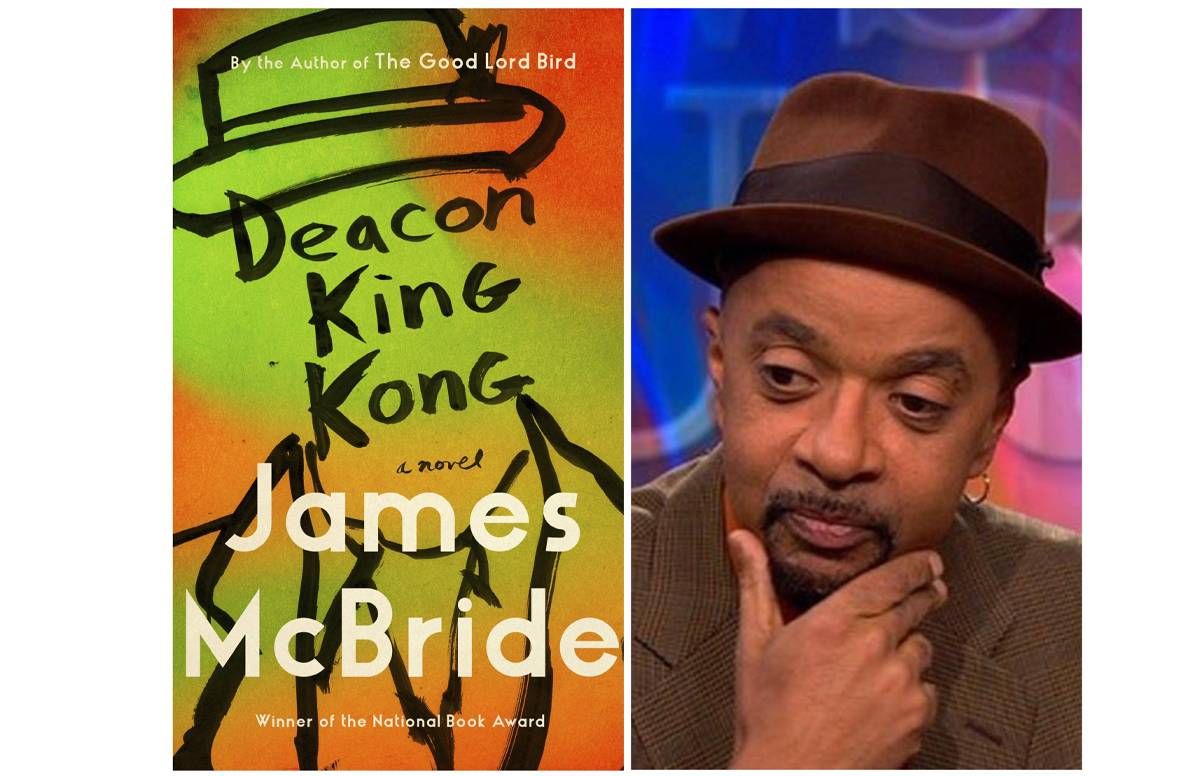 When I sit on my porch and crack open a book, immediate guilt washes over me. This leads me to reach for my phone, quickly refreshing apps to keep myself informed.
To become the best versions of ourselves, we all need to pause and take a break from scrolling on our phones. The best way to do that is to turn the phone on airplane mode and dive into a good book.
The Rise of the Anti-Racism Reading List
But what should you be reading now? According to Instagram stories and Amazon's Top 10 list, you should be reading books on race in America.
Immediately following the worldwide protests in the wake of George Floyd's killing in Minneapolis, there was an outpouring of wonderfully curated "anti-racism book lists" that feature mostly nonfiction works on race in America.
I quickly noticed that often missing between those important works (and I implore my white friends to read as many as they can get their hands on) were Black novels.
There are so many Black authors giving us complex and layered stories with unforgettable Black characters.
Now, more than ever, I believe in the importance of contemporary Black voices in fiction. There are so many Black authors giving us complex and layered stories with unforgettable Black characters. These works are just as powerful as those (important) books on racism for white folks.
Here are eight novels by Black authors to add to your ever-growing summer reading pile:
The Luscious World of Jasmine Guillory

Looking for something lighthearted to counterbalance this stark reality? Turn to Jasmine Guillory, a romance author who has produced five delicious novels in two years, each one better than the last. They all feature Black female protagonists and are incredibly addicting.
This spring I snuggled up to her fourth novel, Royal Holiday. Inspired by our very own princess Meghan Markle's mother, the story centers on Vivian Forrest, a social worker in her mid-fifties who follows her designer daughter to England and finds herself swept off her feet by the Queen's right hand, Malcolm. Guillory's latest, Party of Two, was published on June 23.
A One-Way Ticket Departing Earth
After lifting my spirit with romance, I turned to some good old-fashioned fantasy escapism. I raced through Tomi Adeyemi's Children of Blood and Bone and have already ordered the sequel. This series is filled with the kind of magic and mystery that I would have killed to have in my preteen years.
Children of Blood and Bone follows Zélie Adebola as she travels across the kingdom of Orïsha to restore magic and fight against the savage rule of King Saran, and it tackles themes of destiny, colorism and prejudice.
Surrendering to this story before I went to bed every night helped me reconnect with hope and reminded me that even now, there is magic to be found if we are willing to look hard enough. Next up for me is N.K. Jemisin's new sci-fi adventure The City We Became.
Looking Back (Through History)
If you are not familiar with Brit Bennett, click out of this right now and order her latest novel, The Vanishing Half. After her wonderful coming-of-age debut, The Mothers, Bennett returns with a gorgeous story spanning five decades in the lives of twin sisters — one who secretly passes for white and the other who does not.
After devouring Bennett's book, I was eager for more historical fiction and turned to James McBride's latest, Deacon King Kong , to fill that void. The latest pick of Oprah's Book Club, it's sure to be one of the biggest books of the summer.
Finishing this list is another author I love, Yaa Gyasi. Her breathtaking debut, Homegoing, traces the legacies of two sisters in 18th century Ghana. One sister is sold into the Gold Coast's slave trade and the other marries an Englishman. Her second novel, Transcendent Kingdom, is out this fall.
Coming of (a Queer) Age
All Black lives matter, and so do all Black stories; make sure to take the opportunity to read the works of our Black LGBTQ writers.
Brandon Taylor's Real Life is yet another debut novel bringing me comfort right now. The story follows Wallace, a Black queer man from Alabama, as he navigates his Midwestern university town. I could not wait to get my hands on this book and wish I could read it for the first time all over again. The next LGBTQ book on my radar is The Death of Vivek Oji  by Akwaeke Emezi, debuting in August.
Why Fiction?
Reading is simply a must for me. It provides balance and keeps me sane. Fiction illuminates what lies deep within ourselves, forcing us to reckon with our own humanity at the turn of every page, to dig deep into what connects us and, more importantly, what keeps us apart. Take time to read some Black fiction. It will do ya good.
(Editor's Note: This is a condensed version of a story that was recently published on Rewire.)