A Conversation About Dating in Midlife
Two friends share their views on dating after 50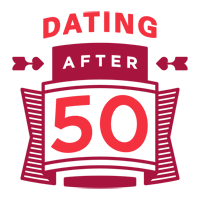 Dating in midlife and beyond is daunting, especially for someone who hasn't done if for a while. However, for both newbies and longtime singles, there are skills, strategies, tips and techniques that can help ease what can be an awkward experience.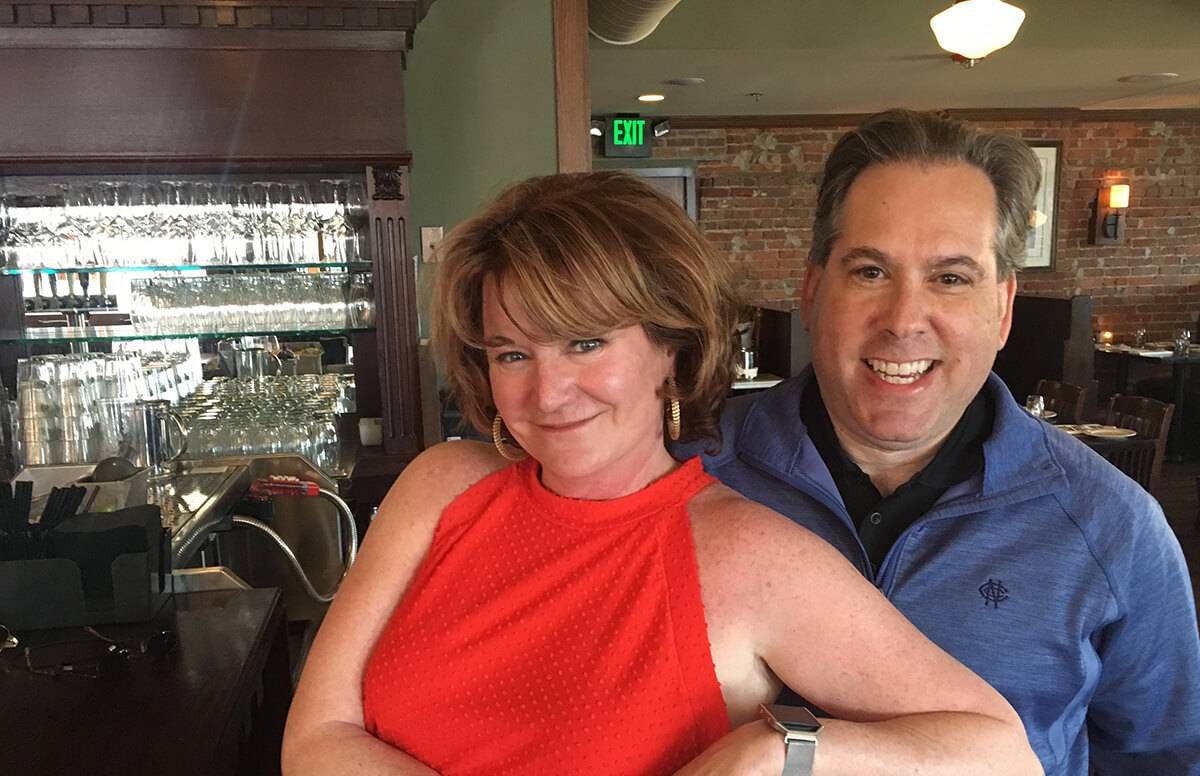 Before online dating was popular, Maureen Callahan, a resident of the Twin Cities area of Minnesota, had a 13-year career connecting singles. Starting in the early 90s, she worked for a video dating service; the business brought singles to an office to review short clips of prospective matches.
Callahan moved on to a job with a singles' organization and there met fellow employee Jeff Feldman, who also lives in the Twin Cities. Both sold memberships in a club that staged events, activities and outings for singles looking to have fun and expand their circle in the quest for friendship and romance.
While the methods for searching for a spark have changed, what the two learned about dating remains relevant to both of them as singles today.
"At my age, I know when to move forward and when it's not fair to either of us to keep going."
Jeff, 54, now a Realtor, has enjoyed several serious relationships but never married. Maureen, 55, a teacher, is circulating again following a divorce a few years ago. After a short romance, the two decided their relationship works best as a friendship and they've become each other's confidantes and cheerleaders as they navigate single life as fifty-somethings.
As part of our "Dating After 50" series, the friends sat down with Next Avenue contributor Kevyn Burger for a frank conversation about midlife dating. Highlights:
Free vs. Paid Dating Sites
Maureen: I remember when online dating started; there was a stigma associated with it. Now everyone and their kids are on the dating apps. The dating sites are a target-rich environment. It's a numbers game. The more people you have exposure to, the more luck you can have.
Jeff: With online dating, we're in the same boat [whether people are divorced or widowed]. I'm here because I'm looking for someone who, like me, deserves to have someone great in their life. I'm looking for honesty, loyalty, common interests, common values and chemistry. There are many ways to meet other single people but you have to want it; you have to want to be in a relationship.
Maureen: I shy away from the free dating sites. It's been my experience that paying a higher price gives you higher-quality people. I argued that side of it in the dating industry; you get what you pay for. Paying for a membership bleeds out the scammers. On free sites, they have nothing to lose.
Jeff: I've dabbled in a lot of the dating sites, free and paid. You'll see people with the same profile on a couple of them. They're trying to see where they will have the best luck. I've had women of quality reach out to me on all of the sites.
How Important Are Online Dating Profiles?
Maureen: You know what you want when you're a little older. You can weed through the BS more quickly. I see people online who say they want companionship. Well, I've got a lot of friends; I'm looking for romance. To tell the truth, at this age, it's tougher to find people we're physically attracted to. With chemistry, I now give guys a little more time. If you can make me laugh, I'll meet you again. There is a lot I can and will overlook if I like someone's personality.
Jeff: I'm never married, no kids. I'm not legally or physically connected to somebody and now women like that; there are fewer moving parts. Before, women would pull away because I'd never been married. They would say, 'I don't know if I can date you;' they had teens and tweens and wondered if I would understand their lives. Dating over 50 has been much easier than it was in my 40s. Now women date me because they want to. They don't have an agenda, they want to have fun. It's more pure; it's just about the two people.
Maureen: I've read a jillion online profiles, so I have advice for men. Guys, you have got to write something. I'm intrigued by someone who can articulate feelings in a light but sincere way, with a little humor. I'm put off by a guy who talks about sex or intimacy in his profile. Don't do that. That's a given down the road, but we are not there. Asking up front makes my skin crawl.
Jeff: Match.com allows 26 pictures. You don't need to use the maximum number. Keep a little mystery alive. I'm not a huge drinker, and if every picture I see was taken at a bar, I know we are not a good fit. I'm fine seeing a picture with a child or a grandchild; I expect women I date to be connected to their families.
Maureen: Show me pictures of you, not your toys or your dog or your lake cabin. If you don't have one friend who can take a picture of you, then I'm concerned. Once I said something on my profile like, 'I'm more attracted to golfers than motorcyclists.' Then I would hear from guys who are into their Harleys. I won't be replying to [them]. By responding, you are showing me you didn't bother to read what I said I'm looking for.
'I Call Them Interviews'
Jeff: When I meet someone online, I spend a little time on the phone to find out if we have any common interests and common values. I want to hear how they express themselves. Being a bachelor, I eat out a lot, so I like going out to dinner. If I meet someone for coffee, I can find nine reasons to weed them out in that quick fifteen-minute coffee date. Over dinner, when you spend an hour, you have time to get to know them a little.
Maureen: I start by texting through the app, but I don't want to spend a lot of time texting and talking on the phone. Let's just meet and see where it goes. Keep it light and fun. I like to go out for a glass of wine and I like the evenings — the lighting is better (Laughs). I don't call them first dates, I call them interviews.
Jeff: Working in the dating industry, I saw singles make connections and find a new life. They were coming to us because they were busy and looking for assistance. They didn't have a large pool of single friends and they were looking for a place to do something different that was safe and fun. Now with online dating, I think, maybe you will make a new friend. Maybe they will connect you with a new circle and you will meet someone through that.
Maureen: I often meet people at a bar within walking distance of my house, but I'll say I took an Uber so they don't know [how close I live]. I feel safe [at that bar]. If anything didn't pass the 'tummy test,' I could excuse myself, go to the bathroom and get out. But I've never had a bad or scary experience.
Jeff: People you meet online are strangers. I tell women to use their middle name; some women put out too much information too soon. With a first and last name, [someone] can find out where you live and other information; they can put it in Facebook and see pictures. Men have to think about safety issues, too. Online, I use the city I work in, not the city where I live. I've never had a weird issue. The worst thing that has happened is I have fallen for some false advertising.
Maureen: When you write your own profile, you can't go on about how great you are, you want to stay humble. In my profile, I've said if you ask my family and friends, they would say this about me; if you ask my kindergartners, they would say that. That's worked.
'I Can Size a Situation Up Pretty Fast'
Jeff: I'm reticent about dating newly divorced women. I've been that first guy out of the gate and pretty soon they are wanting to see who else is out there. I don't want to be the experiment or the teacher on transitioning to being single.
Maureen: Most people I meet are divorced and I ask about the marriage pretty early on. If I hear about too much bad blood, I wonder why they're bitter or if they're really over it. And if they don't have a relationship with their kids, that's a huge red flag. It says something if someone is not connected to their family.
Jeff: I was raised by an independent mother and I've gravitated to independent women. Women expect men to be self-sufficient and I'm comfortable saying I want the same thing. If a woman is self-sufficient, I know she's with me for the right reasons, because she wants to be. I can size a situation up pretty fast and tell if there's a chance. At my age, I know when to move forward and when it's not fair to either of us to keep going. I didn't wait this long for someone who is not the right fit.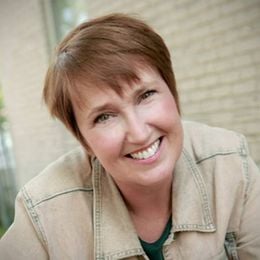 Kevyn Burger
is a freelance feature writer and broadcast producer.  She was named a 2018 Journalist in Aging Fellow and a 2020 Continuing Fellow by the Gerontological Society of America. Based in Minneapolis, Kevyn is the mother of three young adults and one rescue terrier.
Read More