Through Ralphie's Eyes: 'A Christmas Story' House Tour
Fans of the holiday film flock to this Cleveland house for an A+++ experience
Like children on Christmas morning, eager to unwrap gifts, hoping that each leads to the ultimate holiday gift, people roam the house made famous in the movie "A Christmas Story."

Released 40 years ago, "A Christmas Story" was low-budget holiday fare that followed the antics of Ralphie, a young boy holding out hope he'd get the ultimate Christmas gift — a Red Ryder BB gun.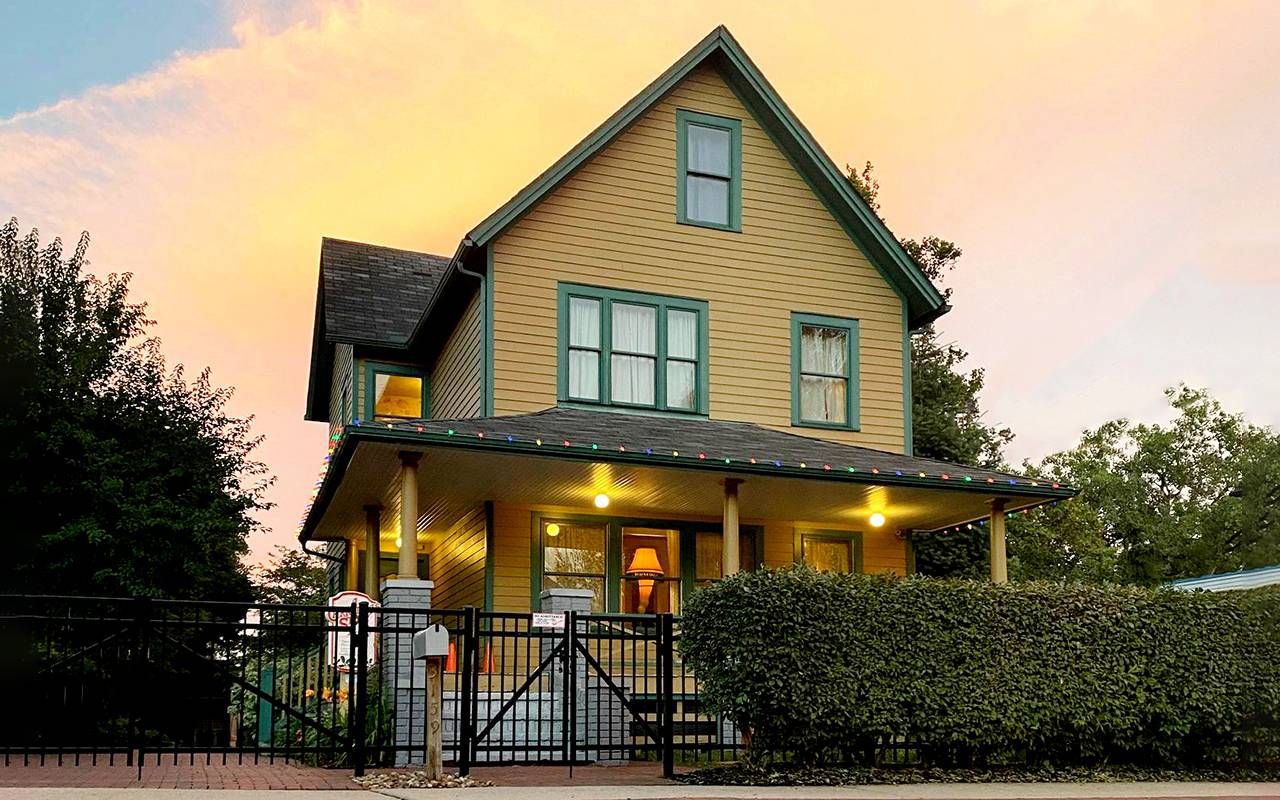 Touring the house takes you back to your own childhood, whether you were like Ralphie, Flick or even Farkus.
Despite early success at the box office, "A Christmas Story" grew in popularity thanks to cable television. Produced for $3 million, the movie opened strong, bringing in about $2 million the weekend before Thanksgiving 1983. Shelved after a few weeks in the theater, giving way to expected blockbusters, "A Christmas Story" went on to earn approximately $19 million.

But it was a marathon broadcast on TNT in 1988 that led to the birth of a cult classic that ranks among the most popular of all holiday movies. Now on TBS, the movie airs on a loop for 24 hours beginning Christmas Eve through Christmas night.

That popularity easily explains why 80,000 people annually visit the Cleveland house used in the movie. The late 19th century three-story wood-frame house was perfect for the movie, set in a blue-collar Midwest neighborhood.
Touring the house takes you back to your own childhood, whether you were like Ralphie, Flick or even Farkus. A 10-minute presentation by a guide covers interesting tidbits about the movie, such as producer/director Bob Clark and producer Rene DuPont hanging out at the Rowley Inn across the street waiting for homeowner to arrive home, so they could discuss renting the house.

Then, the real fun begins as the guide lets the group of about 20 people loose to explore the house, starting with the living room. With replica furniture closely matching the movie set, you'll swear you're in the Parkers' house. From the leg lamp in the window to Mrs. Schwartz's screaming over the telephone as Mrs. Parker explains that her son taught Ralphie curse words (we all know it's his Old Man), clips of the movie run through your internal movie screen.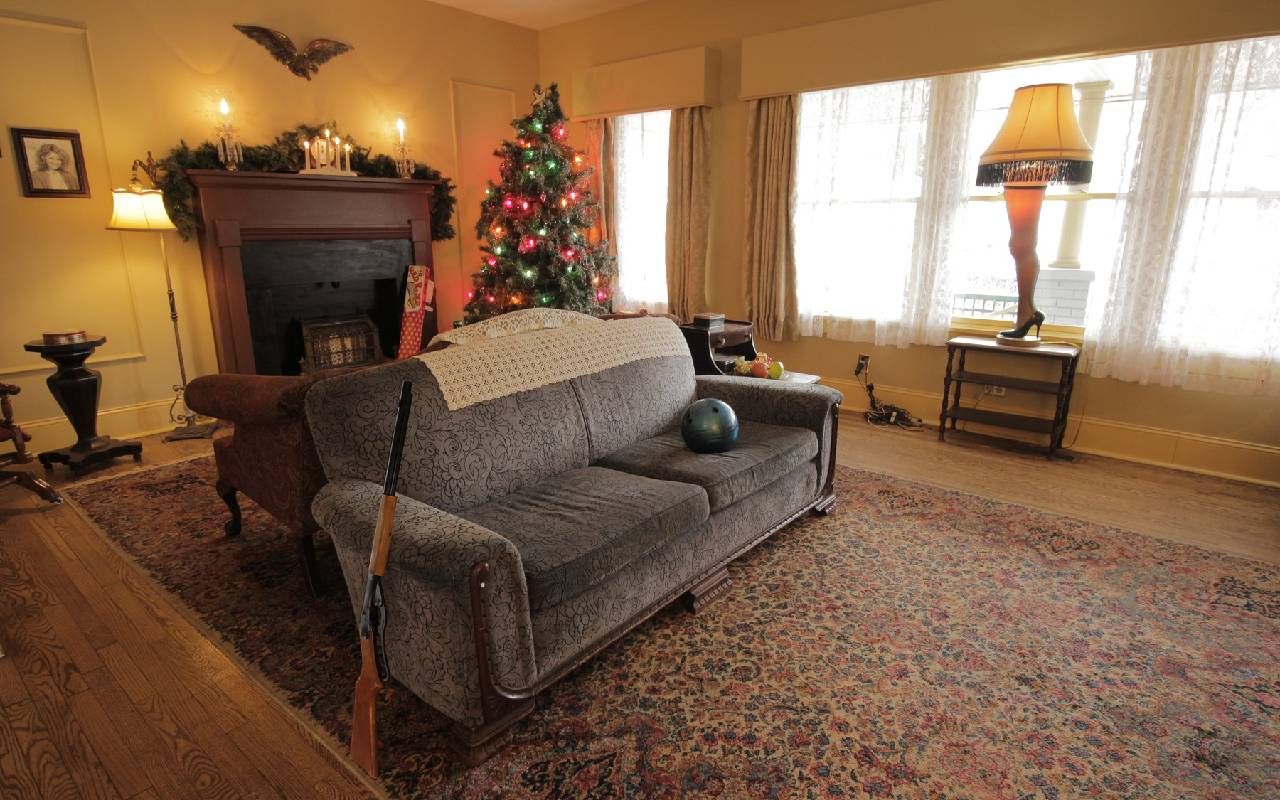 On the second floor, a red bar of Lifebuoy sits on a bathroom sink, sight of Ralphie's atonement for cursing. It's also the spot where his dreams are crushed by Little Orphan Annie's secret code that's really an ad for a flavored drink.
Stepping into the bedroom Ralphie shared with little brother Randy, check out the term paper that netted a C-minus, along with the infamous words, "You'll shoot your eye out."
Visitors on the tour easily lose their inhibitions, as some crawl into the space under the kitchen sink to reenact their favorite scene with Randy.

For Sarabeth Sydney, 22, it was a dream come true to visit the house. She and her parents traveled from Naples, Florida, just to take the tour. The rest of their vacation in Cleveland was gravy. Sydney donned a pink bunny pajama suit and posed for photos with fellow tourists, even reenacting Ralphie's frown at the landing of the staircase.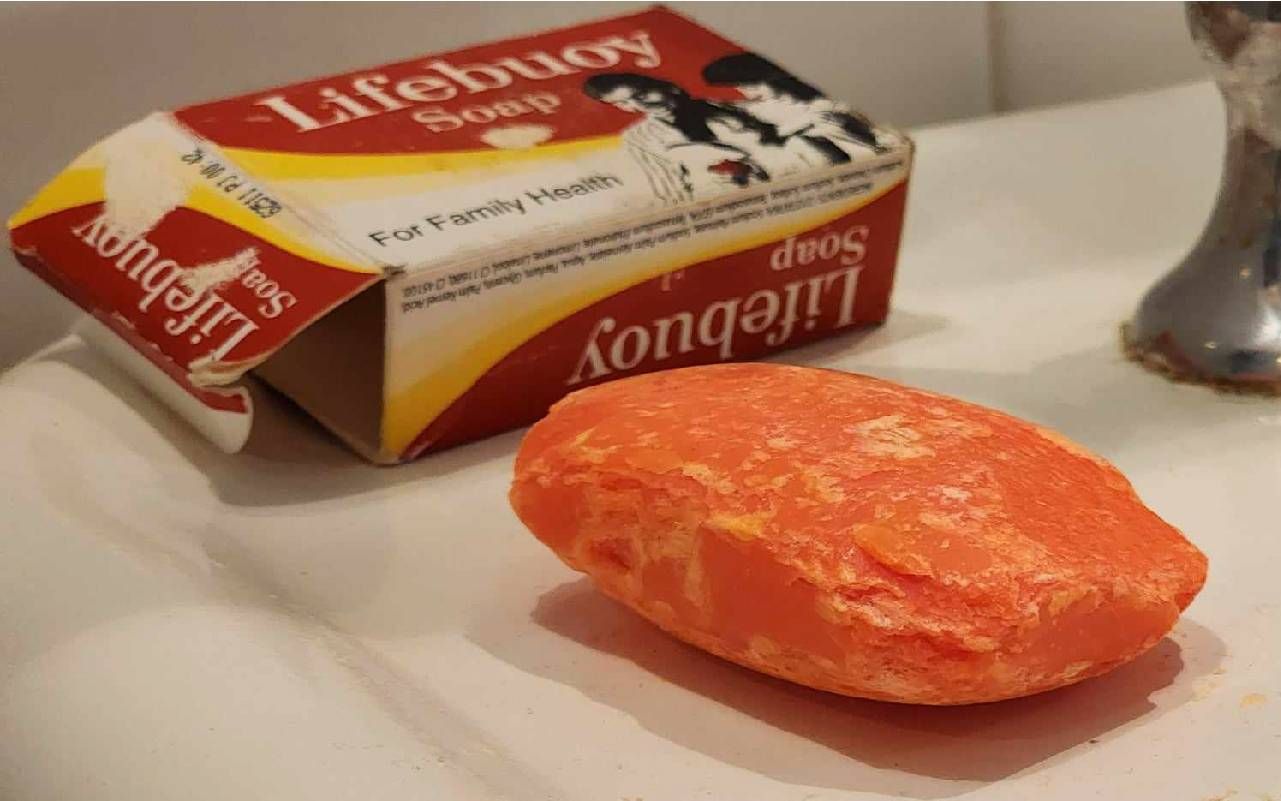 The "Christmas Story" house and its owner, Brain Jones, seemed a natural fit. Growing up a fan of the movie, Jones jumped at the chance to buy the house.
"It's hilarious," he said. "It's offbeat. It's not your typical Christmas movie. It's not 'It's a Wonderful Life' or 'Miracle on 34th Street.'" There's a leg lamp; there's these hound dogs. The kids are getting beat up. It's basically a series of smaller stories all tied to Christmas, because Christmas is a big deal when you're a kid."
Growing up in a Navy family, Jones wanted to follow in his father's footsteps and become an aviator. Attending the United States Naval Academy in Annapolis, Maryland, he studied engineering with the intent to fly fighter jets. But, his vision veered from 20/20 (required to fly), so he became an intelligence officer during his six-year career after graduation.
A Career in Leg Lamps
Being an intelligence officer didn't interest him, so Jones sought a career as a civilian. His parents gave him a full-size leg lamp as a gag gift. After learning his parents made the lamp because they couldn't buy it anywhere, Jones decided selling "Christmas Story" leg lamps would be his career.
Business boomed, with 500 leg lamps sold in the first year. It was in his second year — with 2,100 lamps in his inventory – the house became available.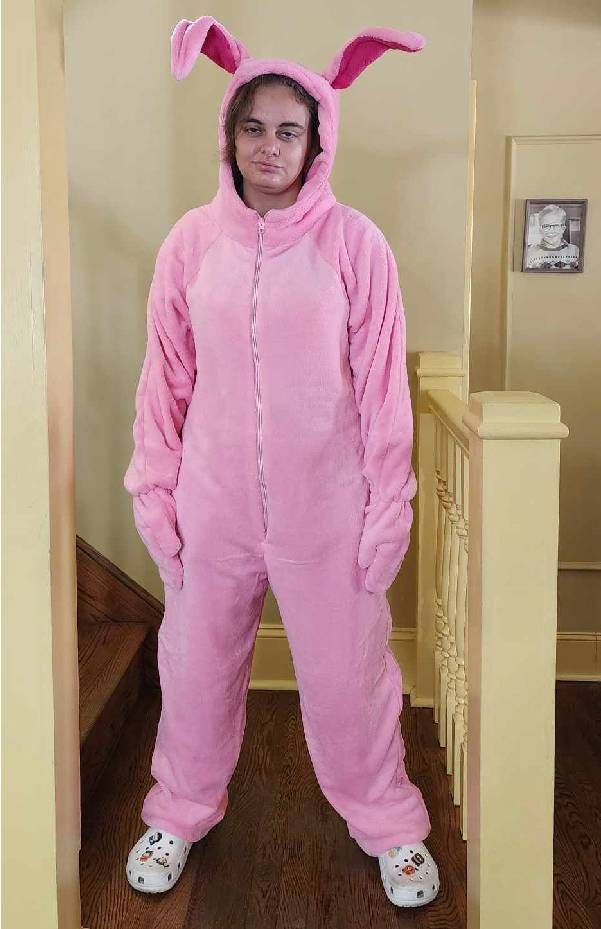 Since starting tours in 2006, more than 1 million people have seen the house. With its popularity growing, Jones bought a second house to use as a museum and gift shop. Then he bought the house next door — the Bumpuses' house in the movie.
Today, the gift shop, complete with a checkout counter resembling the leg lamp container, takes up an entire one-level house. Along with leg lamps of all sizes, fans can purchase memorabilia and gifts related to "A Christmas Story" as well as other holiday movies, such as "National Lampoon's Christmas Vacation."
Between the museum and gift shop, you'll find one of the vintage automobiles used as the family vehicle and a firetruck in a garage. You can also reenact your own impression of one of the most iconic scenes in the movie — when Flick was triple-dog dared into sticking his tongue on a frozen flagpole. While much of the movie was filmed inside a soundstage in Canada, the flagpole scene was filmed in temperatures below zero.
With his tongue inside a small slit in PVC piping, a small hand vacuum provided suction to keep actor Scott Schwartz's tongue in the slot. A known prankster, who regularly ordered steak dinners from room service for the director, Schwartz, himself, ended up the victim of a prank. One day, knowing it was Schwartz ordering the food (he later requested he order chicken or fish once in while), Bob Clark wrapped the set for lunch. Everyone left, leaving Schwartz and his tongue at the flagpole.
Prankster Scott Schwartz, aka 'Flick'
Left alone for only a few minutes, Schwartz still chuckles at the memory.
"Of course, it didn't stop me from pulling more pranks," Schwartz said. The actor, then 14, had his big break in "The Toy," opposite Jackie Gleason and Richard Pryor, but said "A Christmas Story" was his favorite movie.
If you want to partake in the ultimate "Christmas Story" experience, consider spending the night at the Christmas Story Loft ... The Bumpus' house can also be rented for overnight visits.
"It was fun meeting new people, creating new friends," Schwartz said. "We're still friends to this day."
If you want to partake in the ultimate "Christmas Story" experience, consider spending the night at the Christmas Story Loft. A private third-floor apartment is home to a living room, kitchen, bathroom, queen bed, sleeper sofa and the boys' twin beds. The loft can accommodate up to six people. The house is available an hour after closing, but you need to be out for the day by 9 a.m. before tours start. Stays include tickets for a tour of the house. You may want to purchase bunny PJs for your stay.
The Bumpus' house can also be rented for overnight visits. The entire house can be rented or a suite on the first floor accommodates up to four people, while the second and third floors can host six guests.
A visit to the "A Christmas Story" house may rekindle childhood memories or bring laughter as you stroll through the house reminiscing about the holiday classic.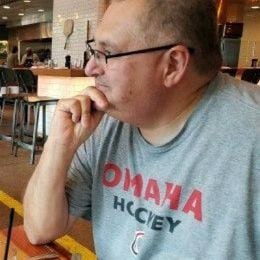 Tim Trudell
is a freelance writer and online content creator based in Omaha, Neb. He has written for Living Here, The Omaha World-Herald, Omaha Magazine, KMTV and elsewhere.
Read More