The State of the Medical Aid-in-Dying Debate
Diane Rehm on her book and documentary, 'When My Time Comes'
Maybe, just maybe, America's greatest taboo — talking openly about death — is itself dying a slow death. Too slow, if you ask Diane Rehm, author of the nonfiction book, "When My Time Comes."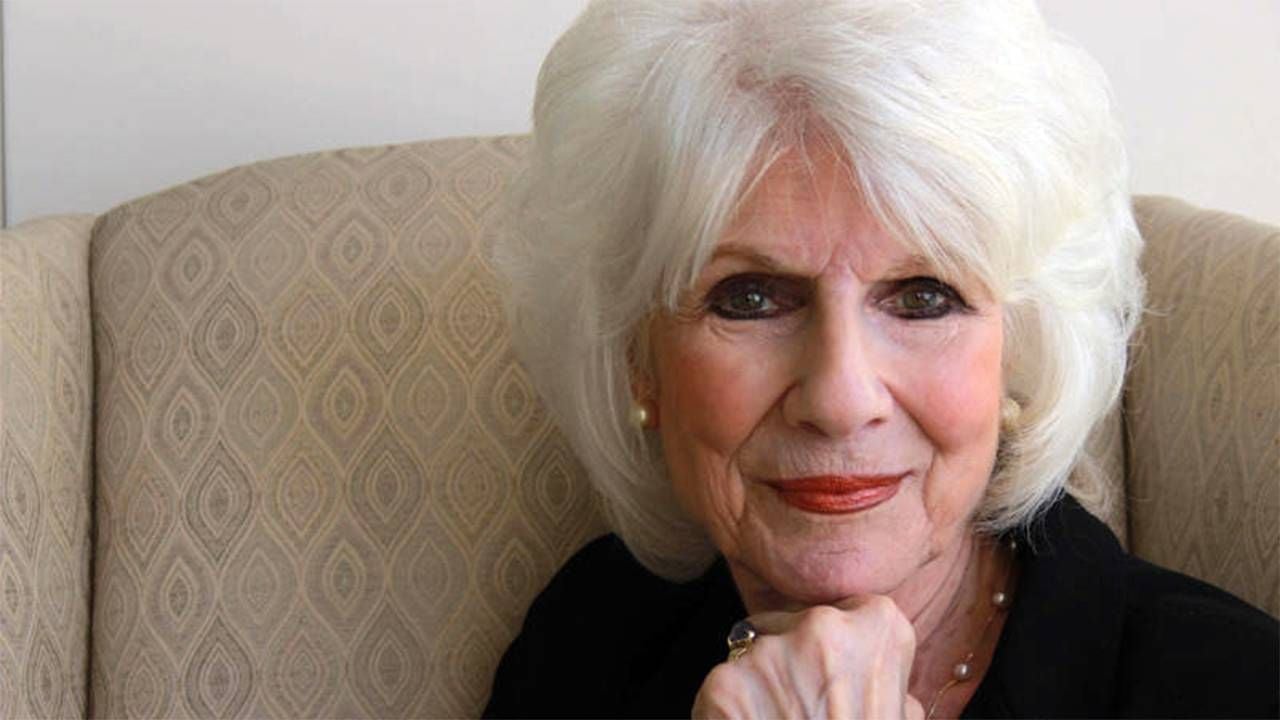 "Until we overcome our fear about talking about death," the longtime NPR host says, "few of us can have the end of life we envision. We've been so focused on living and accomplishing and moving forward that we don't think about death as part of life."
For 37 years, Rehm's morning talk show — first on Washington, D.C.'s public radio station WAMU, then on NPR — allowed her to focus on living, accomplishing and moving forward. But that changed as she witnessed her husband of 54 years, John, decline to the point where he pleaded with his doctor to prescribe him a medication to end his life. And without a medical aid-in-dying law in Maryland, his doctor refused.
So, John Rehm, wracked by Parkinson's disease, with a severely diminished quality of life, decided to starve himself to death. No water. No food. No medication. It would take him 10 days to die.
"Until we overcome our fear about talking about death, few of us can have the end of life we envision."
And that began Diane Rehm's journey into advocacy. After signing off her talk show in 2016, she has immersed herself in the world of the terminally ill and studying the limited options available to those for whom palliative care (focused on relieving pain and symptoms) is not the solution to their end-of-life misery.
"We focus so much on happiness and joy surrounding birth, but we think about death as this place no one wants to go — but we're all going there. Everybody is," says Rehm in her office at WAMU, where she hosts the podcast "On My Mind." A February 2019 episode discussed end-of-life issues and why so many people's end-of-life wishes are not realized.
Discussing Aid in Dying
For several years, Rehm, 85, has crisscrossed the country, speaking to the terminally ill and their families, as well as advocates and opponents of medical aid in dying. She also talked to ethicists and physicians on both sides of the issue. It's all part of an emerging national conversation about the right-to-die that Rehm has captured in her latest book.
There is a companion public TV documentary of the same name as her book presented by WETA in Washington, D.C.
During a speaking engagement in a church in Falmouth, Mass., Rehm asked audience members to raise their hands if, "you are one of those people who is not going to die." Not a hand went up, of course, and it provoked a lot of nervous laughter.
Some of the crowd had gathered at that church for a "death café," part of a movement that began in Europe in 2004 in which people of all ages talk candidly about dying, their fears and hopes for the end of life. It's a sign that America's reluctance to bring death out of the shadows may be fading.
The medical aid-in-dying movement for the terminally ill — some call it death with dignity —began in Oregon in 1994. It took another 14 years for Washington state to pass its law. "But since then, Montana (2009 State Supreme Court ruling), Vermont, California, Colorado, Washington, D.C., Hawaii, New Jersey and Maine have followed suit.
Each jurisdiction allows a patient who has no more than six months to live (certified by two physicians) to request a lethal dose of medication as long as that person has the capacity to decide and can self-administer.
Changing Minds on Medical Aid in Dying
More than a dozen other states are considering such a law, including Maryland, where Rehm testified last year in support of medical aid in dying. The bill lost by a single vote in the state Senate. In 2022, advocates are hoping the bill is once again introduced during Maryland's General Assembly session.
"Everyone is one bad death away from supporting the bill," Shane Pendergrass, a Democrat from Howard County, said during a news conference in January 2019.
Case in point: Maryland Del. Eric Luedtke, a Democrat from Maryland's Montgomery County, who originally opposed the legislation. "The two biggest things that gave me pause were the concern about normalizing suicide (three of his family members had attempted suicide) and that some folks in the disabilities community believed aid in dying could be abused," he told Rehm, who included his comments in her book.
Then, Luedtke's mother, stricken with esophageal cancer, was in extreme pain — even with palliative care. A few days before she died, "she got the bottle of liquid morphine she had been prescribed, tried to drink it, tried to commit suicide," he said.
A few months after his mother died, Luedtke signed on to the bill. "I began to question whether I had the right as an elected official, or even as her next of kin, to make that decision (of whether she could use a lethal prescription)," he said. "I think her death would have been less painful and there would have been more closure, had that option been available to her."
Joe Fab, producer and director of Rehm's documentary, became interested in end-of-life issues after his sister and both his parents died within four years. "We are just too frozen up in this country, talking about death," he says.
The Core Conflict
Dr. Lonnie Shavelson, a former emergency room doctor who founded Bay Area End of Life Options in California, distilled the complex debate surrounding medical aid in dying, to a phrase, included in Rehm's book: "You've got the ethic of autonomy against the ethic of maintaining life."
"We've been so focused on living and accomplishing and moving forward that we don't think about death as part of life."
The American Medical Association sides with maintaining life, opposing what it still calls "physician-assisted suicide" because the group says it's "incompatible with the physician's role as a healer."
The question that remains unsettled in the context of the physician's Hippocratic Oath is whether a doctor does more harm than good in writing a lethal prescription for a suffering, terminally ill patient.
The Catholic Church and other religious groups have not given their blessing to medical aid in dying. Rehm is quick to say she respects all opposing views, but remains steadfast in her support for the terminally ill individual choosing when his or her life should end.
The public likely associates two people — Jack Kevorkian and Brittany Maynard — with medical aid in dying more than anyone else. Kevorkian, the controversial pathologist who assisted in the deaths of 130 terminally ill patients in the 1990s and was sent to prison, kicked off the national debate over the right to die.
But it was Maynard who put a new, young face on the right-to-die movement and perhaps did more than anyone in accelerating the growth of laws. Given six months to live with a brain tumor, Maynard moved to Oregon to take advantage of that state's death-with-dignity law. Before she died on Nov. 1, 2014 at 29, her videos promoting medical aid in dying went viral.
Rehm's Take on the Subject
At the conclusion of Rehm's book and documentary, she asks her grandson, Benjamin Zide, a Dartmouth sophomore studying medical ethics, to pick up his phone and take a video of her as she described what would be for her a "good death." Here's what she says:
"I came across a perfect paragraph that Anne Morrow Lindbergh left behind. She wrote, 'To my family, my physician and my hospital: If there is no reasonable expectation of my recovery from mental or physical disability, I request I be allowed to die and not be kept alive by artificial means and heroic measures. I ask that medication be mercifully administered to me for terminal suffering, even if it hastens the moment of my death. I hope that you who care for me will feel morally bound to act in accordance with this urgent request.'"
When Rehm kicked off her book tour at Washington, D.C.'s Sixth & I synagogue, she recounted her mother's suffering before dying at age 49 and how John Rehm's father and mother committed suicide. So, the subject of death was part of the conversation at their dinner table, even before John was diagnosed with Parkinson's.
Diane Rehm says she told her husband, "When my time comes, I need some help from you. I don't want to live to the point where I'm sick and infirm and cannot take care of myself." And, she says, "John looked at me and said, 'I feel the same way.'"
Richard Harris
is a freelance writer, consultant to the nonprofit iCivics, former producer of NPR's "All Things Considered" and former senior producer of "ABC News Nightline with Ted Koppel." Follow him on Twitter @redsox54.
Read More