10 Easy and Appealing Ways to Eat More Vegetables
Even if you're not a fan, veggies can be a bigger part of your diet with these tips
Instead of suffering through the latest fad diet, you can make one simple dietary change that will reap the greatest health benefits: Eat more vegetables.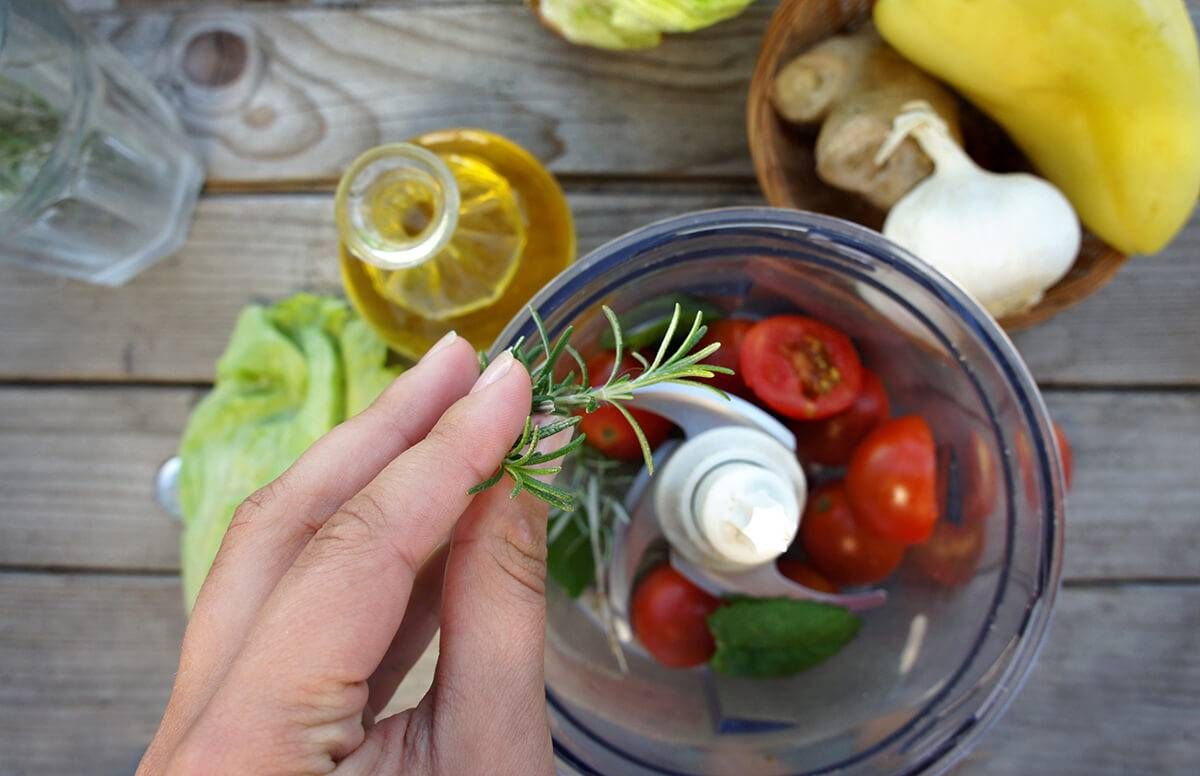 Eating a variety of vegetables and fruits "can lower blood pressure, reduce risk of heart disease and stroke, prevent some types of cancer, lower risk of eye and digestive problems and have a positive effect upon blood sugar, which can help keep appetite in check," according to the Harvard School of Public Health.
Not everyone loves vegetables, though. So we've compiled a list of 10 ways you can incorporate more of them into your diet every day. Read all the way to the end for a healthy plant-based artichoke dip recipe.
Skip the Prep Work
One of the biggest obstacles to eating vegetables is that they can be time-consuming to prepare. Luckily, food manufacturers are making it easier than ever to skip the prep work without compromising flavor or nutrition. Here are three ways you can use pre-prepped vegetables in your day-to-day cooking:
Buy pre-cut fresh vegetables for roasting or to use in stir-fries. Broccoli, carrots, cauliflower, stringless snap peas and Brussels sprouts often come pre-washed and cut. You can even find bagged mixtures of these staples in the produce section of some supermarkets.
For roasted vegetables, simply empty the contents of a bag into a large bowl and season with your favorite spices or seasonings and a little broth or oil, then roast in a baking dish or jelly roll pan at 400 degrees for 25 to 35 minutes (depending on size and type of vegetables). For stir-fries, dump them straight into a pre-heated wok or deep sauté pan.
Use frozen veggies for soups, stews and stir-fries. The concept is similar here, but the variety is even greater. The best news: Frozen vegetables often retain their flavor and nutrient content as well as (or even better than) fresh vegetables. That's because they are picked when ripe and frozen within hours, locking in the flavor and the nutrients. This can also be one of the most economical ways to add more vegetables to your diet.
Use pre-washed greens in salads. While nothing tastes as fresh or has as many nutrients as a just-picked head of lettuce, kale or other greens, using pre-washed and chopped greens available in plastic "clamshell" packages or bags can save a ton of time.
Here's a healthy make-at-home meal that takes less than 15 minutes: Into each large salad bowl, toss three or four cups of greens and add one-half cup of drained, rinsed black beans, six or eight halved grape tomatoes, some cucumber slices, one-quarter of an avocado, diced, and top with fresh salsa. Instant burrito bowl!
Hide Them in Your Favorite Dishes
If you or other family members don't care for the taste of vegetables, here are four ways you can add them to your favorite dishes without really changing the flavor much.
Blend kale, spinach or other greens into smoothies and shakes. Give your fruit smoothie or protein shake a big nutrient boost by adding a handful of pre-washed baby kale or other power greens. Start with a small amount and increase the size of the handful as your taste buds learn to love those antioxidant-rich greens.
A low-calorie, low-glycemic way to mask the flavor of greens is by adding one-half to one tablespoon of unsweetened cocoa powder to protein shakes or berry-flavored smoothies.
Add spinach to baked dishes. Spinach is a mild-flavored, but power-packed green. Still, many people don't care for the flavor on its own. Luckily, huge quantities can be added to rich, complex dishes like lasagna, casseroles and enchiladas without noticing the flavor at all. Next time you're whipping up one of these family favorites, start by adding one to two cups to half the recipe and see how your family reacts. If no one complains, you'll know you can add it to the whole recipe and possibly increase the amount you use next time.
Hide veggies in your pasta sauce. In your next batch of spaghetti sauce, do this: Sauté some finely diced carrot, onion and garlic in a large saucepan until soft, then add diced tomatoes or tomato sauce, simmer for 10 minutes and puree with an immersion blender. The flavors of the diced veggies will meld into a complex, rich tomato sauce. If you don't have an immersion blender, you can transfer the sauce to a regular blender and puree right before serving.
Add vegetables your family likes to favorite meals. This sounds obvious, but it's something a lot of people don't think of. While a plain serving of broccoli or zucchini on the side of your plate may not be the most appealing, something magical happens when you add veggies into things like pasta sauces or onto panini.
Try adding lightly sautéed zucchini half moons, tiny broccoli florets or sliced mushrooms to a red sauce or layer olives, sweet peppers and caramelized onions on a hot-pressed panini.
Incorporate Vegetables Into Your Snacks
Some of the biggest dietary damage happens between meals or before dinner, but here are a few ways you can turn your snacks and appetizers into veggie gold mines:
Slice them into chips. Instead of processed crackers or fried chips, spread hummus and other dips onto sliced carrots, summer squash or cucumbers. Cutting veggies on a diagonal gives you a bigger surface area for scooping.
Put your veggies on display. One of the best ways to eat more raw, fresh vegetables is to keep ones you love on hand, visible and ready to grab. A bowl full of rinsed and dried grape tomatoes sitting on the counter is sure to get gobbled up in no time; they may go wrinkly if you leave them in the plastic clamshell.
In your refrigerator, keep small containers of pre-washed sugar snap peas and baby bell peppers, carrot sticks or cucumber slices front and center, ready to grab and go. A few minutes spent prepping right when you get home will save you time (and empty calories) when you're hunting for a snack later on.
Make this tofu spinach artichoke dip. Want something decadent-tasting but healthy for your next party? Try spreading this plant-based, protein-packed artichoke dip (courtesy of Laura Toth) on thick-sliced zucchini chips.
Ingredients:
1/2 yellow onion, diced
1 (12 ounce) package frozen chopped spinach (thawed, drained and squeezed dry)
1 (8 ounce) jar marinated artichoke hearts
1 tablespoon olive oil
1 (12 ounce) package firm silken* tofu (such as Mori-Nu)
1/2 cup nutritional yeast flakes
3 garlic cloves
2 -3 tablespoons apple cider vinegar
1 teaspoon dried basil
1 teaspoon dried parsley
1 teaspoon salt
1/2 teaspoon black pepper
1/8 teaspoon cayenne pepper
Directions:
Preheat oven to 350°F. Sauté onion, spinach and artichoke hearts in olive oil until onion is soft, about six minutes. Blend together tofu, nutritional yeast, garlic, vinegar and spices in a blender until mixed and smooth, then pour into a large bowl. Add sautéed vegetables and all other ingredients to the bowl, stirring to combine well. Taste and add extra seasonings and nutritional yeast, if needed. Smooth into a glass baking dish and bake for 15 to 20 minutes, or until lightly browned on top.
* The tofu must be the "silken" variety, which is not the same as "soft." Silken tofu is often sold in aseptic/shelf-stable containers. It's available at many supermarkets and online.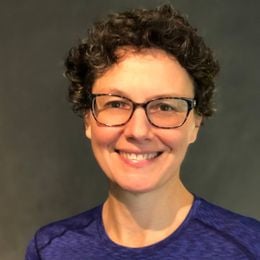 Rashelle Brown
is a long-time fitness professional and freelance writer with hundreds of bylines in print and online. She is a regular contributor for NextAvenue and the Active Network, and is the author of Reboot Your Body: Unlocking the Genetic Secrets to Permanent Weight Loss (Turner Publishing). Connect with her on Twitter and Instagram @RashelleBrownMN.
Read More