LISTEN: How Electricity Can Boost Your Fitness Routine
A podcast episode on electric muscle stimulation for older adults
(Editor's note: This podcast is from The Not Old – Better Show.)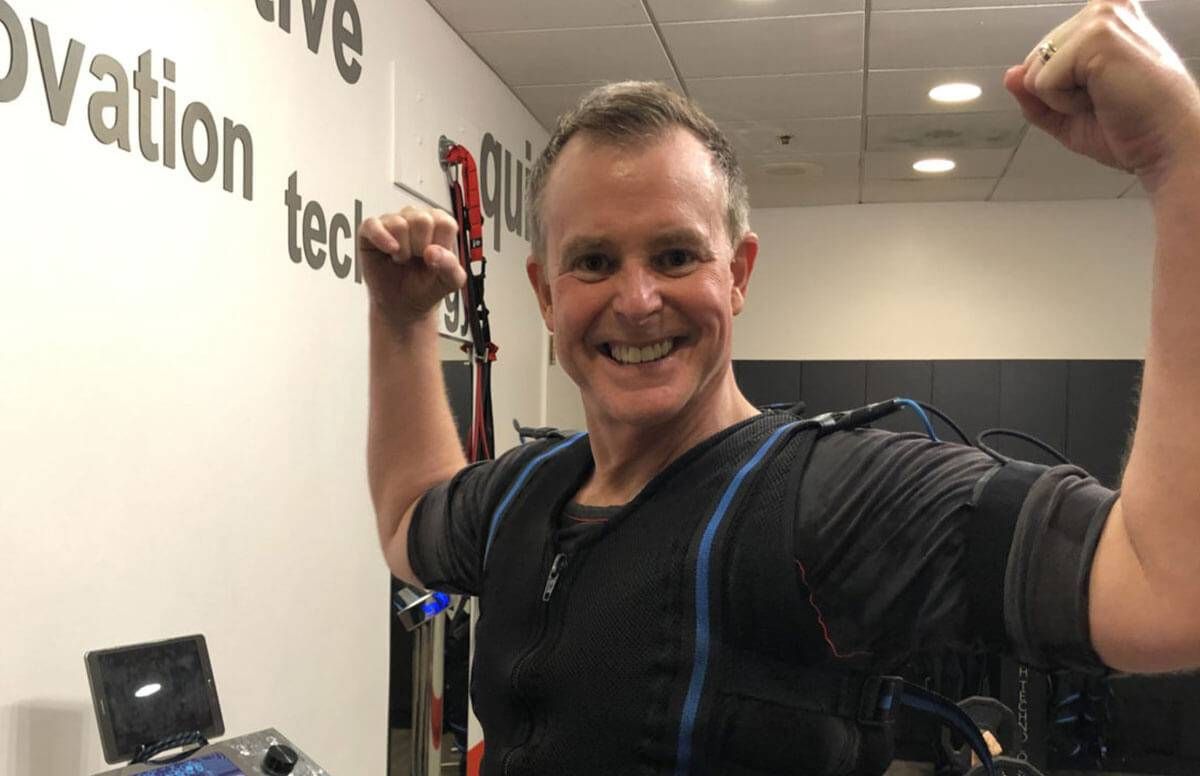 As part of our Fitness Friday series, today's interview is with Connie Ruiz, founder and executive director of Personal20, an electric muscle stimulation company based here in Northern Virginia.
Electric muscle stimulation, also known as EMS, is just what it sounds like: using electricity to stimulate muscles to contract. With EMS, over 36,000 muscle contractions occur, targeting deep muscle fibers. This happens as you do an exercise workout program with a skilled personal trainer who is approved to work with this new wearable technology.
The "you" in the last sentence is actually "me," as I recently gave EMS a try. I went to the Personal20 facility in Herndon, Va., put on the electrodes and spent 20 minutes exercising, all coordinated by Ruiz.
During today's show, Ruiz and others I spoke to during my visit tell us how and why EMS works and why it can be especially helpful and effective for older adults and people with physical limitations.
Paul Vogelzang
is an award-winning blogger, podcaster, writer, and producer, known for his down to earth accessible reporting and advice for men and women in the 50 + age community. Paul is the host of The Not Old - Better Show launched in 2014. Paul shares vibrant, focused, entertaining content on the show, and writes frequently about the subjects of fashion, grooming, entertainment, technology, fitness and relationships for those in the 50+ age community.
Read More