Embracing Home Renovations When You're Resistant to Change
How to overcome mental obstacles putting off an improvement
Embarking on a home renovation is exciting for most of the couples Adam Mandel meets as owner of JRZ Construction, a design-and-build residential construction company in Dallas. Yet, multiple times a year, Mandel comes across resisters: people who don't share their partners' enthusiasm. Some balk at the expense or the disruption. But in other cases, it's at least partly about a resistance to change.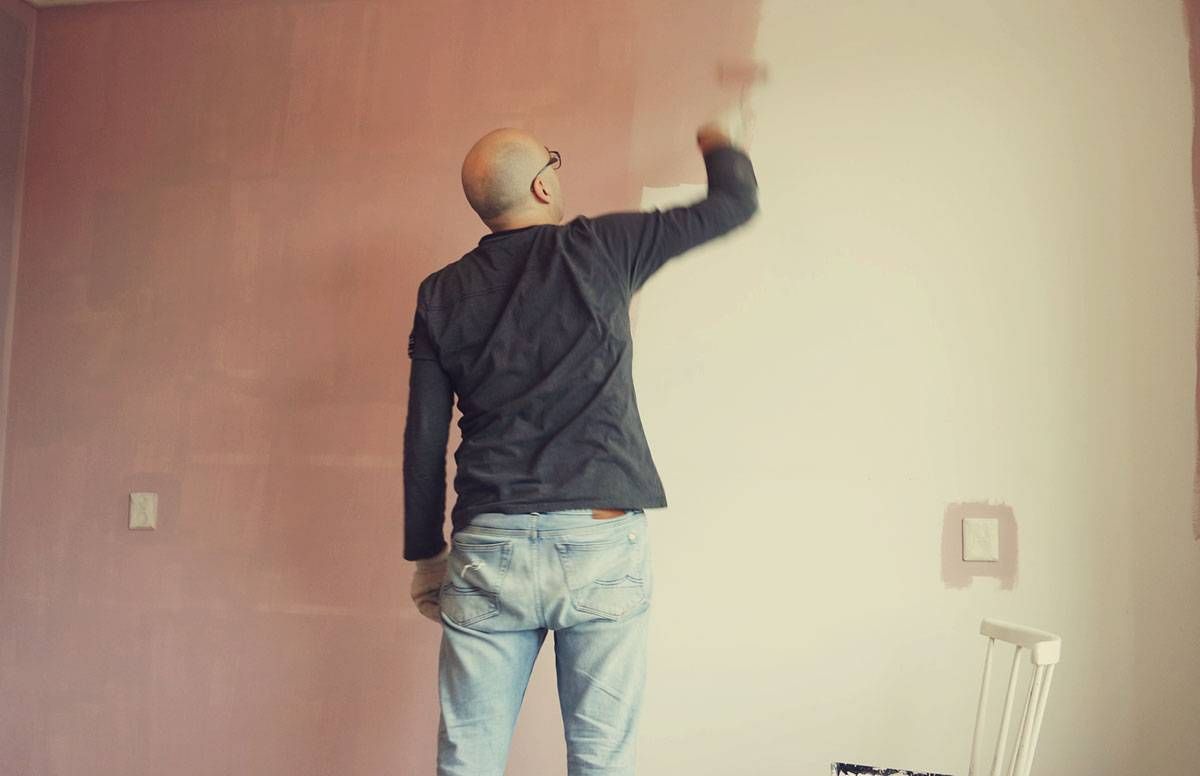 "A lot of times people will say, 'You know, I've been in this house for twenty or thirty years, and it works fine for me. So, what's the point of making the change?'" Mandel says.
Actually, if you're a reno resister, there may be good reasons to push through your opposition.
Reasons to Push Through Opposition to a Renovation
Updating your home could help increase its potential resale value. And some changes are necessary to make your home more livable. It's no good when old grout lets water get behind shower walls, for instance. "You have to take care of this," Mandel says. "It's not a safe situation."
"Change is innately anxiety producing and it's important to identify, acknowledge and talk about the worry."
If you're putting off a renovation because you're hesitant about making a home improvement, the following insights and advice might help you commit:
First off, recognize that it's normal to resist change.
"Change is innately anxiety producing and it's important to identify, acknowledge and talk about the worry," says Dana Dorfman, a New York City psychotherapist and co-host of the podcast 2 Moms on The Couch.
Dealing With Your Emotions
While you may logically know it's time for a renovation, your emotions may be getting the best of you. Acknowledge them. "Homes are symbolic representations of our life stages," Dorfman says. "A renovation may reflect an upcoming stage about which there is inherent ambivalence."
If you're having mixed feelings about retiring and relocating, for example, you may not be rushing to do improvements that can help you sell your home faster.
It can be useful to jot down your worries and resistance. Since the brain is wired to protect people from pain and discomfort, it devises excuses for scenarios that could be problematic, Dorfman says.
Undeniably, paying for home improvements and living through the upheaval of a refresh can be stressful and uncomfortable. But irrational concerns can creep in too, Dorfman says — like thinking friends will be jealous of your new space and become less close. Identifying your apprehensions and putting them on paper can help you address them.
The Biggest Hurdle
The biggest hurdle for change is the "amorphous soup of variables and possibilities" it involves, says Nick Tasler, an organizational psychologist in Ponce, Puerto Rico. Renovations, after all, require a whirlwind of urgent decisions that can feel overwhelming.
"You need to zoom out and say, 'What am I really trying to accomplish here and why?'" Tasler says.
Maybe you want to make changes to better age in place. Perhaps you want to modernize your kitchen so you're not embarrassed when guests visit.
Says Tasler: "Once you get clear on [your goal], then it becomes much easier to say, 'Now I understand the change better. I'm willing to do what I need to do to get out of my comfort zone and make it happen.'"
Help From Comforting Renovation Partners
Finding renovation partners you trust can also help get you over the hump.
Vicky Nave, principal designer at Avery Benjamin Interiors in Thousand Oaks, Calif., finds a large part of an interior designer's job is counseling clients about a change they'll create together and helping them feel confident the results will look beautiful. Nave looks with clients through design magazines, blogs and Pinterest to understand the design elements that excite them and build their comfort level about a project. She's also careful not to overload clients with too many choices.
"By talking with my clients and understanding their design goals, I can guide them in the right direction at their own pace," Nave says.
You might also want to start small. That's an approach designer Lauren Fasolo of Ellce Designs in Naperville, Ill., sometimes uses with apprehensive clients.
Rather than renovating an entire first floor at the same time, for instance, she'll concentrate on initially refreshing one area. "A lot of times, after they see it, they're like, 'Oh, now I get it,'" she says. "Then they're more willing to move on together."
Even just repainting, restaining wood floors or updating lighting can have a big impact on a room's look.
Dealing With the Disruption
The commotion of a renovation project often requires adjustments to a daily routine. So, you may want to come up with plan to make it through the process.
To avoid the disruption of a four-day flooring job, Mandel says, one reluctant client and her husband went to a local hotel for a staycation. "They ended up having a great time," he says, "and by the time she got back, the worst of it was done."
Mindy Charski
is a Dallas-based business journalist, content writer and ghostwriter. She covers personal finance, marketing, small business and photography.
Read More