Facing Loneliness and Isolation While Living With a Disability
Three people talk about how connectedness and resilience can help with isolation
For many years, Erin Loughran lived independently: she owned a home and car, worked as an adult English language learner instructor, even dabbled in online dating. She now lives with a disability.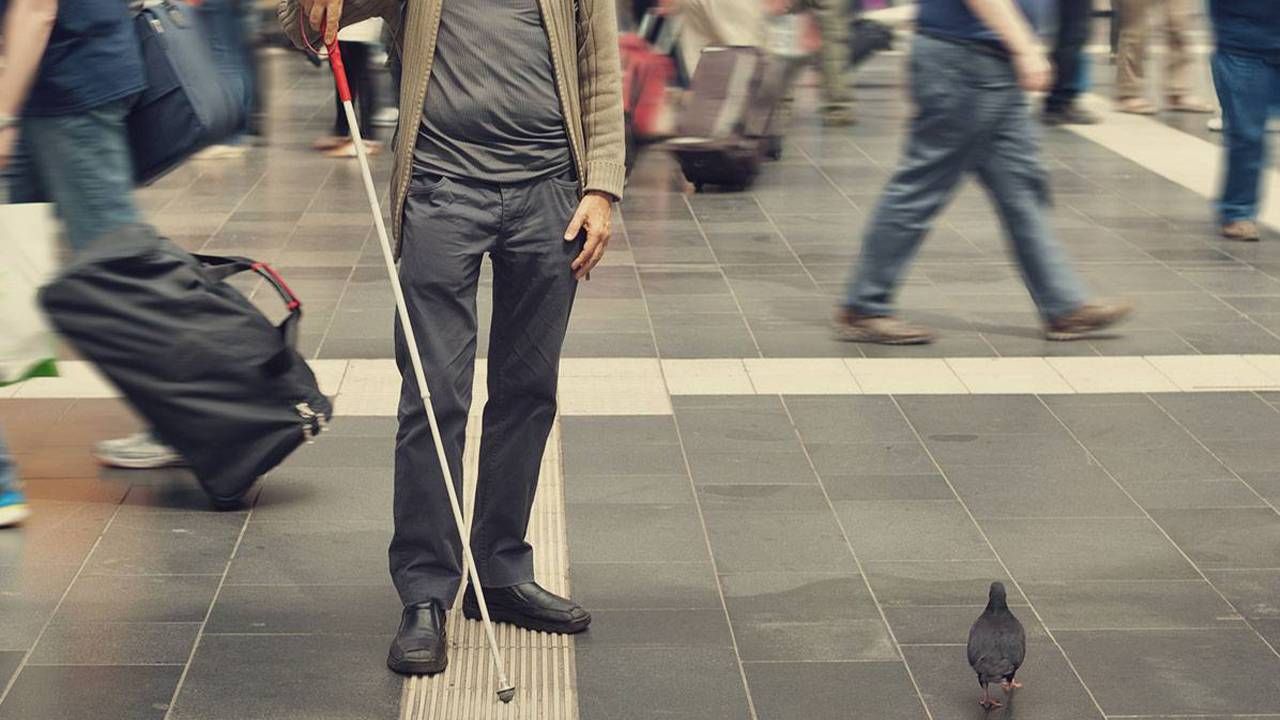 Three years ago, Loughran suffered a bleed in her brainstem caused by an inoperable cavernous angioma. She has six such angiomas in her brain. Damage from the bleed has produced symptoms including right-sided ataxia (lack of muscle control and coordination of voluntary movements) which impairs her walking and right-handed fine motor control and has left her with throat tremors; visual deficits; head and nerve pain and nausea.
"Loneliness is a subjective experience - how you feel on the inside - whereas social isolation is an objective measured of your social supports and networks - you can see it on the outside."
Craig Peterson also lives — for over 40 years, now — with a disability. In 1974, when he was 15, a diving accident resulted in an incomplete spinal cord injury at the mid-neck level, leaving him quadriplegic, with degrees of weakness and loss of sensation in all four limbs and trunk.
Hearing and vision loss influence Margaret Pols' daily life; she is also limited in physical activity like walking and climbing stairs due to compromised lung function. Pols (the author's aunt) contends that "when people talk about older adults, one of the first things you have to recognize is that a seventy-five-year-old is not the same as an eighty-five-year-old. Age, in and of itself, is the issue."
Loughran is 33, Peterson is 60, and Pols, 87. They all live with a disability. And yet, in this admittedly very small sample population, their stories are not stories of social isolation and loneliness, but of resilience, optimism, creativity and pragmatism. How is each of their lives impacted by social connectedness or its two opposites, social isolation and loneliness?
Defining the Terms

There is a clear, definitional distinction between loneliness and social isolation. Dr. Nauzley Abedini, who has worked on the ongoing AARP-sponsored University of Michigan National Poll on Healthy Aging, says: "Loneliness is a subjective experience — how you feel on the inside — whereas social isolation is an objective measured of your social supports and networks — you can see it on the outside."
While the loneliness/socially isolated distinction is widely written about in the literature, a clear definition of what it means to be disabled is a little harder to come by. In a 2015 University of Oregon study, professor Gloria Krahn (and others) align themselves with Affordable Care Act guidelines which define disability as serious difficulty with any of the following: hearing; seeing; concentrating, remembering, or making decisions; walking and/or climbing stairs; dressing or bathing; and doing errands alone. According to the study, 13% of the American population age 45 to 54 is disabled; 23% of those age 55 to 64 and 45% of those 75 to 84. By age 85 or older, 68% of people in the U.S. live with a disability.
The Krahn study also highlights different models of disability.
Krahn explains that the World Health Organization model of disability is a social model, holding "that much of the disabling aspect of having a functional limitation is due to expectations, restrictions, and discrimination that society displays toward people with disabilities — in essence, it is physical (e.g., stairs, not ramps/elevators), attitudinal (e.g., lowered expectations, discomfort with disability), and eligibility barriers (e.g., employment opportunities) that create much of the disability experience. The solution is social policies that eliminate discrimination and promote inclusion."
The American model, by contrast, is a medical one, "based on diagnoses, and holds that disability resides within the individual — that it is the way their body works or does not work that creates the disability. The solution is 'curing' the disability or ameliorating it to the extent possible."
"The Invisible Enemy"
There is little research on the relationships between disability, isolation and loneliness, though, especially in the United States.
A 2018 U.K. study, "'The invisible enemy:' disability, loneliness and isolation," by Stephen J. Macdonald and others explained the impact of disabling barriers that seem to result in disabled people being overrepresented in the population who are lonely and isolated.
[Loughran] admits to occasionally feeling lonely and speaks periodically to a therapist, but "most of the time, it's less loneliness and more frustration," she says, with her lack of independence.
When examining risk factors such as spending long periods of time alone [61% disabled, 28% nondisabled]; not cohabiting with a partner [28% of disabled were single vs. 13% nondisabled];  limited contact with family and friends [21% disabled, only 5% nondisabled] and substantial periods of unemployment, [34% unemployment among disabled vs. 6% nondisabled], the disabled group was most likely to report these experiences.
Erin Loughran: Valuing Herself for Who She Is
Loughran, who lives in Minnesota, uses social media, among other methods, to maintain connections with family and friends. She regularly contributes to her blog, "My Invisible BFF,"  because, she says, "it helps me deal."
Loughran insists on the "best friend forever" status of her illness as a guarantee she will value herself for who she is, disability and all.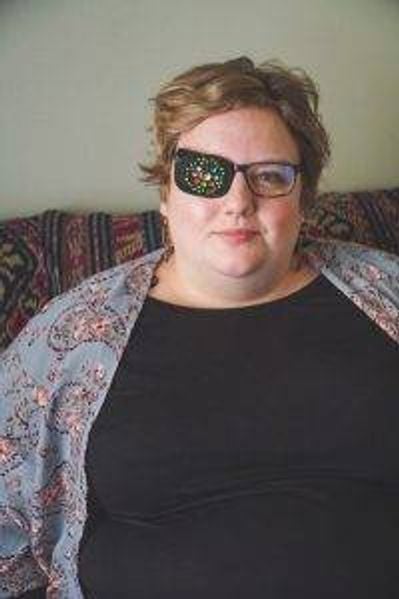 In addition to social media, Loughran has a large and close cadre of family members, personal care assistants and friends who accompany her most of the day, every day. Her biggest barrier, she says, is personal mobility. She admits to occasionally feeling lonely and speaks periodically to a therapist, but says most of the time her lack of independence is "less loneliness and more frustration."
Craig Peterson: Connected to a Core of Friends
Peterson has been married for 20+ years and has three stepchildren. He is retired from his position as an executive in financial services after selling his business a few years ago. He lives most of the year in Florida, making Minnesota his home "for Twins season." He uses an electric wheelchair for mobility and hand controls to fly planes and drive cars.
Peterson says isolation and loneliness have never been issues for him, even as a newly injured 15-year-old. What has been most valuable to him then and now, he says, is an almost hard-wired optimism and acceptance that has made it easier for him to deal with his limitations.
He also attributes his connectedness to "a large core of friends. I've always been lucky to carry friendships wherever I go." Peterson is in contact with most of these friends several times a month, he says. He is not a big fan of social media.
"I believe in giving back," Peterson tells me, and often counsels people who have recently suffered an injury like his own. "You can look at the glass as half full or half empty," he says. "I remind them they have that choice."
Margaret Pols: Joy in Creativity and Collaboration
Pols is a retired Christian educator and church executive and lives in a life-plan community in New York, where she edits the bi-monthly resident newsletter. She says: "The major change in my social connectedness occurred when I gave up my car. Depending on others, or even a bus, makes for immediate changes in your social interaction."
Pols feels it is a necessary change, however. She thinks leadership to find resources to compensate for the loss of driving is lacking, even in a living facility like hers, where "far more people are driving than should."
She says she doesn't generally consider herself disabled because she has glasses, hearing aids and places to rest along the way of the long walk from her apartment to the dining room. "My new, young pulmonologist recently told me not to forget I'm eighty-seven-years-old," she laughs.
Even so, she takes clear joy in the creative and collaborative experience of editing her community's newsletter. "Our imaginations are alive and well," she says.
Donna Pols Trump
writes for the online platforms Next Avenue and Build With Rise. She also writes fiction; her short stories have been published in Ploughshares, MidAmerican Review, and the New York Public Library subway collection. She's working on a coffee table book of wild birds in flight.
Read More