Fact Checking Obamacare Claims in the Debate
Here's the truth about what Trump and Clinton said
Most debate pundits are focusing on what Donald Trump said on the (Access Hollywood) bus and that he now won't get off the (campaign) bus. I'll focus on what Trump and Clinton said about the current state of Obamacare and their plans for it. With open enrollment starting Nov. 1, the issue is especially timely.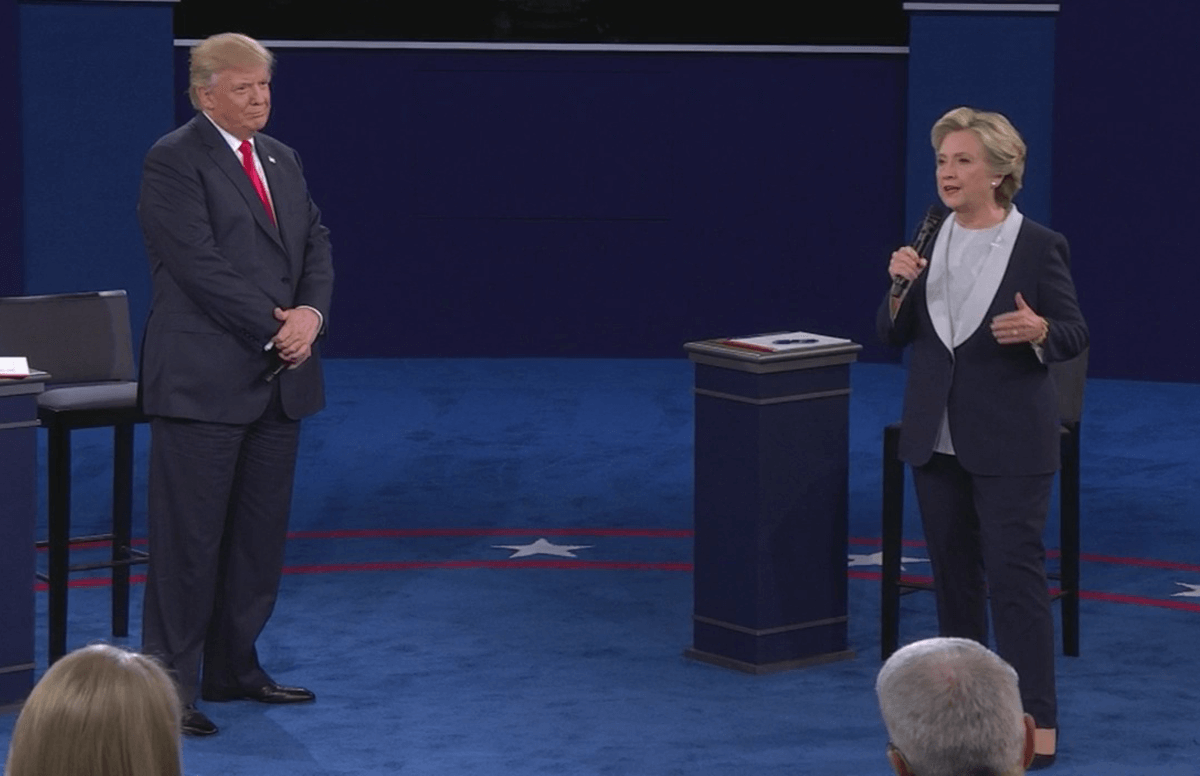 As you might suspect, some of what you heard from both candidates about the Affordable Care Act last night was either untrue or incomplete. (Next Avenue Health Editor Emily Gurnon wrote an excellent comparison of Trump and Clinton's health care views and also blogged on where The Libertarian Party's Gary Johnson and The Green Party's Jill Stein stand.)
The Rising Cost of Health Insurance
Both Clinton and Trump complained about high health insurance premiums, co-pays and deductibles.
Clinton said "premiums have gotten too high" and that she wants to "get costs down and keep quality up." Referring to health insurance costs, Trump said "health care is going up by numbers that are astronomical — 68 percent, 59 percent, 71 percent," that "it's far too expensive" and that "not only are your rates going up by numbers that nobody's ever believed, but your deductibles are going up, so that unless you get hit by a truck, you're never going to be able to use it."
The truth: Yes, health insurance premiums, deductibles and co-pays have been rising (like pretty much everything else). And they've grown faster than incomes, generally speaking. In the past five years, according to NPR health policy correspondent Alison Kodjak, "the average cost of health care to families before their insurance kicks in has risen 67 percent."
Premium increases across the country will be much higher for 2017 than in the past two years, too, as Margot Sanger-Katz of The New York Times noted. Two reasons, according to the Kaiser Family Foundation: scheduled changes in the Affordable Care Act rules and miscalculations by many insurers about how much health care the enrollees would use.
But the health cost increases Trump cited aren't typical and projected hikes for 2017 are expected to vary widely — from 1.3 percent in Rhode Island to as high as 71 percent in Oklahoma, according to The Washington Post. Premiums for the most common (Silver) plans in the Obamacare marketplaces in 17 major cities will increase by 9 percent next year, according to the Kaiser Family Foundation. In 2016, they were up by just 2 percent there.
One reason deductibles have been soaring for employees: employers have boosted them to help keep premiums down.
At a Society of Business Editors and Writers panel in New York City I attended last Friday (The Affordable Care Act Under Duress), Cindy Goff, vice president of Emblem Health, offered one reason for the premium increases. "We still haven't gotten enough young, healthy people into the risk pool," she said. "That makes it very difficult to price products." The insurance industry calls this "adverse selection."
Also, she added, a change by Congress in one of the Obamacare rules after the law was enacted helped lead some low-cost insurers to stop selling policies. The law originally allowed for what were called "risk corridors" — subsidies to insurers during the first few years of the law when they'd likely have trouble knowing how to price policies.
"It was a program where the government would collect funds from insurers and redistribute them, along with other government funding, to help carriers hit hard," said Goff. "Last year, the Republicans passed an amendment in the budget bill that prevented the government from using funds from anywhere else except from what was collected by carriers. A lot of carriers counted on that money and didn't receive it."
In other words, a rug to keep premiums down was pulled out.
Sara R. Collins, vice president of health care coverage and access for The Commonwealth Fund, a foundation supporting research on health care, said that we're "in a period of transition."
Bill Clinton: Obamacare Is the 'Craziest Thing in the World'
Debate co-moderator Anderson Cooper asked Clinton whether her husband was mistaken or was telling the truth when he recently called Obamacare "the craziest thing in the world" because, he said, small-business owners were "getting killed as premiums double, coverage is cut in half."
Clinton mostly dodged this, saying "We've got to provide additional help to small businesses so that they can afford to provide health insurance."
The truth: Collins said that Bill Clinton was referring to the Obamacare premium subsidies, which vanish when a family of four's household income hits the law's $95,500 threshold. "That's a relatively small group of people," she said. "It's around 4 million people."
Collins added that before the Affordable Care Act, small business premiums tended to be much higher than those at large companies. But the law "equalized the playing field to some degree."
Under Trump's proposal, according to The Commonwealth Fund, a family making $96,000 would get $2,800 in annual tax deductions to help pay for their individual health insurance policy. And Clinton would provide premium subsidies to roughly another 10 million Americans.
Trump's Plan to Let Insurers Sell Across State Lines
Trump repeated his proposal to repeal Obamacare and "get rid of the lines around the state, artificial lines, where we stop insurance companies from coming in and competing." He said the Affordable Care Act gives insurance companies "essentially monopolies. We want competition." (Republican platforms have called for allowing interstate insurance sales since 2005, believing that national plans would keep costs down for consumers and expand their choices.)
The truth: Some analysts who've studied the proposal to "get rid of the lines" see a few problems with it.
The Georgetown University Health Policy Institute in 2012 looked at three states that had passed laws within the past two years allowing out-of-state insurance sales (Georgia, Maine and Wyoming). The researchers discovered that no out-of-state insurer had come in to sell policies and none showed any interest in doing so.
Also, some critics think that if state barriers come down, there'd be, what Collins calls, "a race to the bottom" by insurers. They'd sell policies nationwide from states with the most lenient rules, with either thin coverage, weak consumer protections, or both, they say. Currently, Obamacare has minimum national standards for insurance policies.
Hillary Clinton and a Single-Payer Plan
Trump maintained at the debate that Clinton "wants to go to single payer, which means the government basically rules everything. Hillary Clinton has been after this for years." He said it would "be a disaster, somewhat similar to Canada." And, he added, when Canadians "need a big operation, when something happens, they come into the United States in many cases because their system is so slow. It's catastrophic in certain ways."
The truth: Clinton doesn't actually support a single-payer plan for all Americans. Spurred by Sen. Bernie Sanders, she does, however, favor the creation of a "public option" insurance plan that would let — but not require — Americans over 55 to opt in to Medicare.
As for the Canadians, in reality, not very many of them come here for health care. A survey of 18,000 Canadians found that only 20 — less than 0.1 percent — said they went to the United States expressly for health care.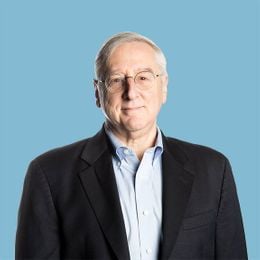 Richard Eisenberg
is the Senior Web Editor of the Money & Security and Work & Purpose channels of Next Avenue and Managing Editor for the site. He is the author of How to Avoid a Mid-Life Financial Crisis and has been a personal finance editor at Money, Yahoo, Good Housekeeping, and CBS MoneyWatch.
Read More