Delivering Healthy Options to Food Deserts
Programs help older adults overcome cost and mobility challenges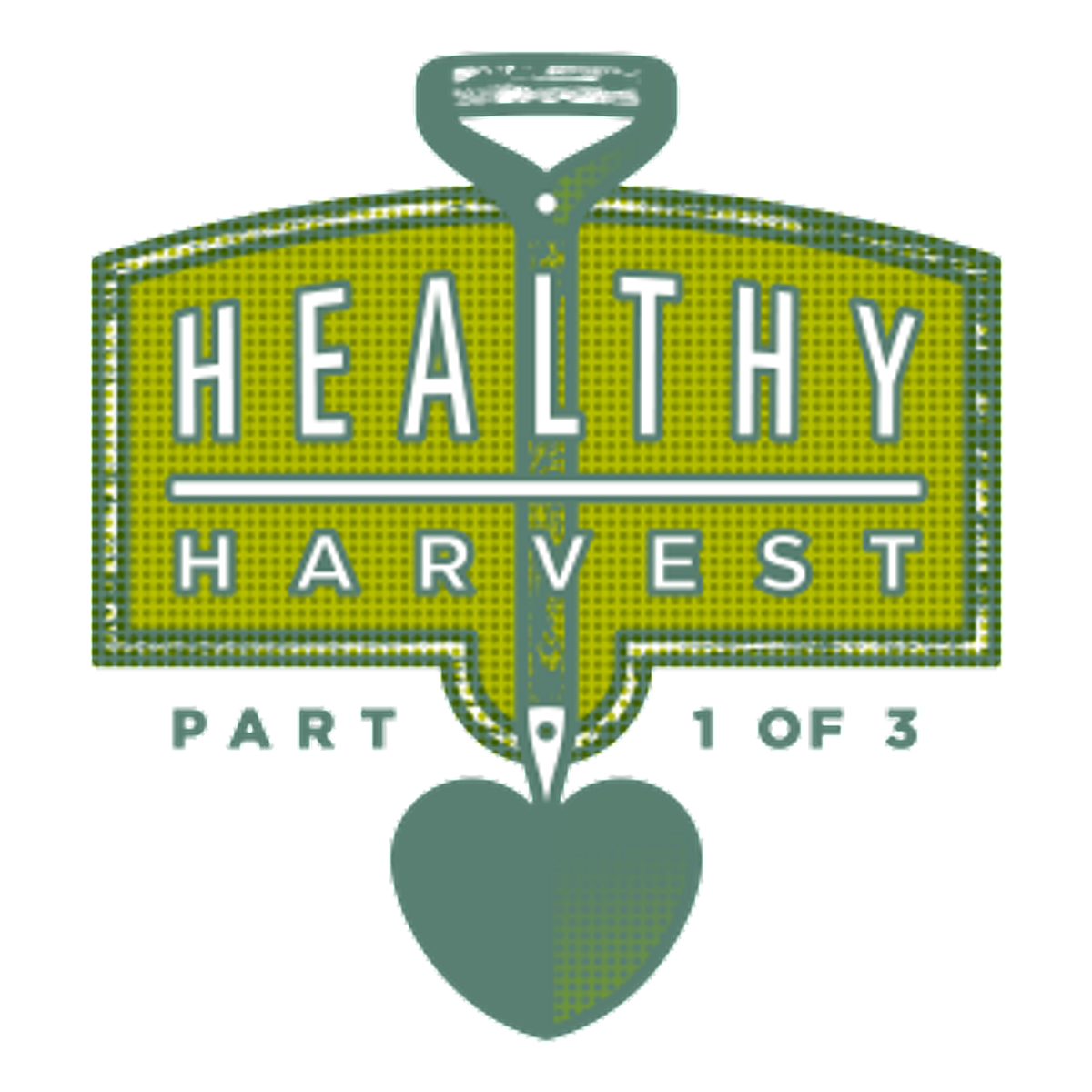 (Editor's Note: This month, Next Avenue will be focusing on healthy food options, community gardening and other topics in a series of four stories, "A Healthy Harvest." This is the first in the series.)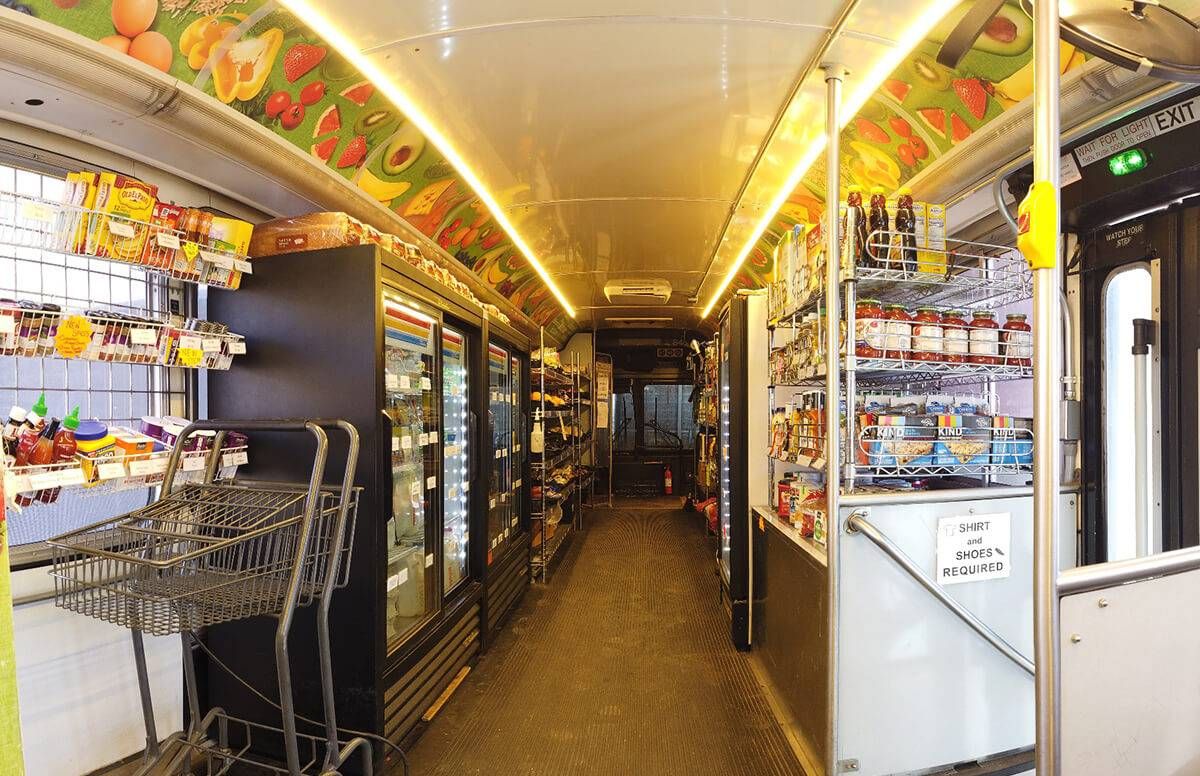 In many large cities across the country, it seems like there is a grocery store every few blocks. So it can be hard to fathom how anyone living in those communities would find it challenging to find healthy and affordable food.
However, even with this seeming abundance, there can be a prevalence of food deserts in certain places, often especially for older adults. A food desert is defined as an area in which it is difficult to purchase affordable or good quality food products such as fruits, vegetables and whole grains. Big retailers sometimes choose not to open grocery stores in neighborhoods with poor economic conditions due to lower profitability. That results in food deserts, which are found in urban and rural areas across the United States.
"Our employees get to know our customers and their food preferences. We talk to customers about what they want us to carry and set aside items that they request."
According to Amy Crumbaugh, director of population studies at Feeding America (a nonprofit network of food banks), "Accessing food in food deserts can be especially challenging for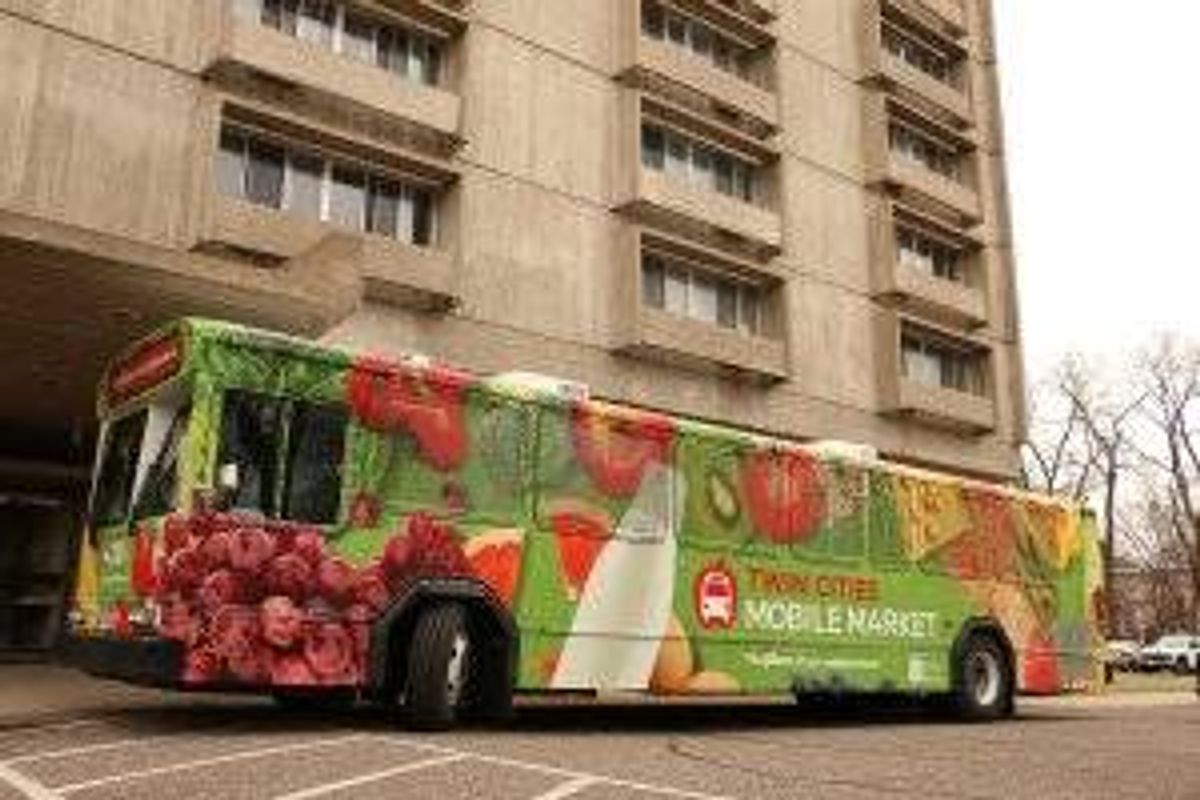 seniors who may have physical limitations, mobility issues or limited access to options for transportation. And while there are food delivery services, this can be costly, and seniors may not be comfortable ordering groceries online or have internet available."
What Can Be Done in Food Deserts
Luckily there are innovative programs throughout the country aimed at combating the food desert issue.
One example is the Twin Cities Mobile Market, a program of the Wilder Foundation, which regularly serves food deserts in Minneapolis and St. Paul and is especially helpful for older adults seeking better options there. The Mobile Market has been operating since 2014, and currently visits 26 locations on a set schedule.
"The Mobile Market is a store on wheels offering healthy food choices at below-market prices to people in need, either because they are on a fixed income or can't get to a regular grocery store," says director Leah Porter.
According to Porter, being responsive to the needs of their clients is one of the program's keys to success. "Our employees get to know our customers and their food preferences. We talk to customers about what they want us to carry and set aside items that they request," she says. "We will even break up a dozen eggs to a half-dozen if that's all they need."
Last year, the Twin Cities Mobile Market logged over 18,000 transactions, many of them from older adults. Ease and convenience are only part of the reason the market has become so popular.
"There can be a stigma associated with relying on a food pantry," says Porter. "Our Mobile Market offers high-quality items (which are not donated) from the same suppliers and local farms selling to other area grocery stores for [customers] to purchase at a lower price. Customers get to choose what they want to eat."
According to Porter, the Twin Cities Mobile Market conducted a survey last year which revealed that 87% of its customers said having more access to healthy food choices led them to eat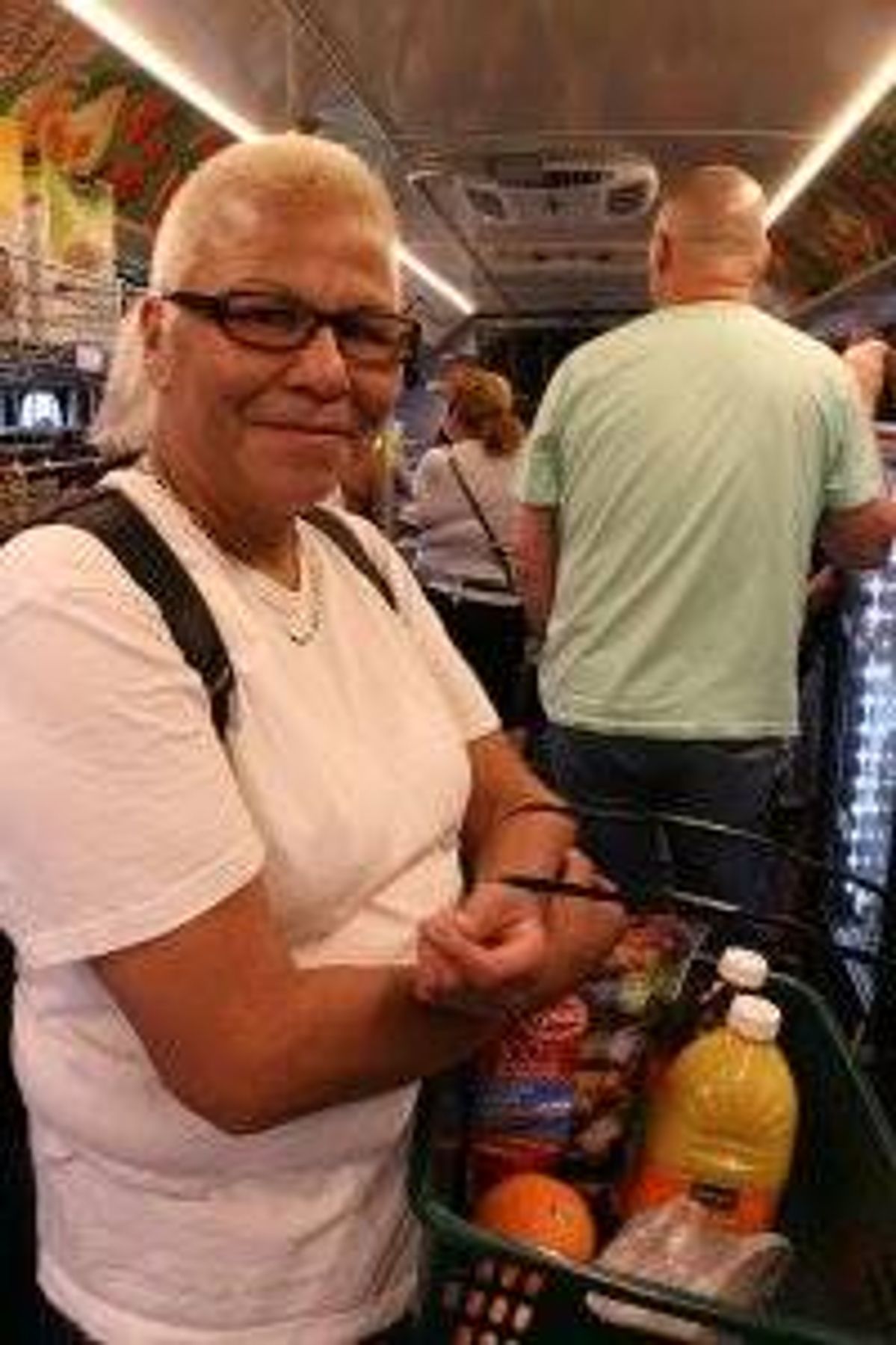 more fruits and vegetables.
The survey also found that the Mobile Market helped 76% of people feel more connected to their community. Porter explains,  "Seniors can feel isolated, but the Mobile Market provides a sense of community. Our staff makes them feel welcome and celebrated."
The Problem of Food Insecurity 
Food deserts are one of the reasons that many people, especially older adults, are faced with food insecurity. Food insecurity is a condition that causes people to worry about having enough food due to a lack of resources.
Feeding America's 3rd Annual State of Senior Hunger in America research study reveals that "as of 2017, 5.5 million seniors age 60 and older in the U.S. experience food insecurity. As the senior population grows, so will the challenge of ensuring older adults have access to enough nutritious food. Economic constraints lead some seniors to eat less or skip meals."
According to the study, roughly 8% of older adults are food insecure and about 3% are very low food secure (which means there are times during the year when they experience food insecurity). This is an increase from 2001, which is reflective of the sluggish recovery from the recession of 2007-2009 and the growing population of older adults in the country.
Dr. James P. Ziliak, who along with Dr. Craig Gundersen conducted the study for Feeding America, explains, "Despite an improving economy and financial markets, millions of seniors in the United States are going without enough food due to economic constraints."
While food insecurity is strongly associated with income, it is not limited to people living in poverty. "Many seniors live on fixed incomes. As the cost of living increases, especially out-of-pocket medical expenses, they may have less money to spend on nutritious food," says Crumbaugh.
The study found that older adults are more likely to experience food insecurity if they are racial/ethnic minorities; divorced/separated/never married; living with grandchildren; disabled; unemployed and/or female. Food insecurity is more prevalent in southern states than the rest of the country with seven of the ten top metropolises with the highest food insecurity rates located in the south. Mississippi tops the list at roughly 20%; others include Arkansas and Louisana (both about 17%).
Programs for People Facing Food Insecurity
Food insecurity complicates the ability of older adults to maintain good health while aging. They may not have enough to eat or they may be unable to eat healthily. Both of those can cause, or exacerbate, medical issues.
"Seniors have unique health challenges. Many illnesses require special diets such as low sodium, low sugar or lean proteins that they may be unable to obtain due to food insecurity, causing their health to decline further," says Ziliak.
In addition to mobile food markets, there are programs across the country specifically for older adults, working to improve access to high-quality food. Meals on Wheels America is a program that helps nearly 2.4 million older adults annually by delivering healthy meals in almost every community in the country. Nine out of 10 people receiving meals from this program say they feel more secure.
The Supplemental Nutrition Assistance Program (SNAP), formerly known as food stamps, is available for those who qualify, although fewer than half of low-income older adults eligible for this program are enrolled.
Food banks, food pantries and soup kitchens are other great resources for food-insecure older adults. Feeding America alone has 200+ food banks and 60,000 meal programs.  Some 87% of their food banks operate at least one "senior-specific" program including home-delivered meals and mobile food pantries.
How You Can Help
So, how can you help address this problem?
Participating in local food drives is always beneficial, although it can be challenging to get the right food to the right places.
Donating money may be a better way to lend a hand. It allows organizations to fund innovative programs aimed at ending food poverty.
Volunteers are always needed to prepare and deliver meals, prepare food boxes, assist at mobile markets, help with SNAP outreach and work at local food banks.
Another way to help is to reach out to older adults who might be suffering from food insecurity. They may be embarrassed to tell someone they don't have enough to eat or the resources to get quality food.
Crumbaugh says. "People feel a stigma admitting that they are unable to provide for themselves, so they choose to hide that they are struggling."
Older adults suffering from food insecurity may not want to go to local food banks or sign up for Meals on Wheels. These people may also not be visible in their neighborhoods.
Programs such as the Twin Cities Mobile Market aim to take the stigma out of food insecurity and help those in need feel empowered.
As one of its customers said in the survey, "I can have a lousy day and go down to the grocery bus…and there are so much smiles and hugs going on there that by the time I get the groceries back in the house, the rest of the day is great."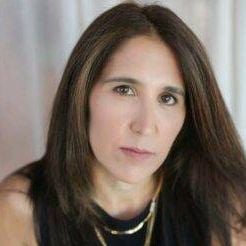 Randi Mazzella
is a freelance writer specializing in a wide range of topics from parenting to pop culture to life after 50. She is a mother of three grown children and lives in New Jersey with her husband.  Read more of her work on randimazzella.com.
Read More