4 Forecasts for Family Caregivers in a Post-Pandemic World
These are the silver linings ahead due to the coronavirus
When Harvard Business School published its 2019 Caring Companies report, finding that 3 out of 4 employees are also caregivers, the researchers couldn't have predicted that the workplace caregiving crisis was about to collide with the coronavirus crisis. Nor that the combination would accelerate a sea change in employers' attitudes and policies toward caregivers.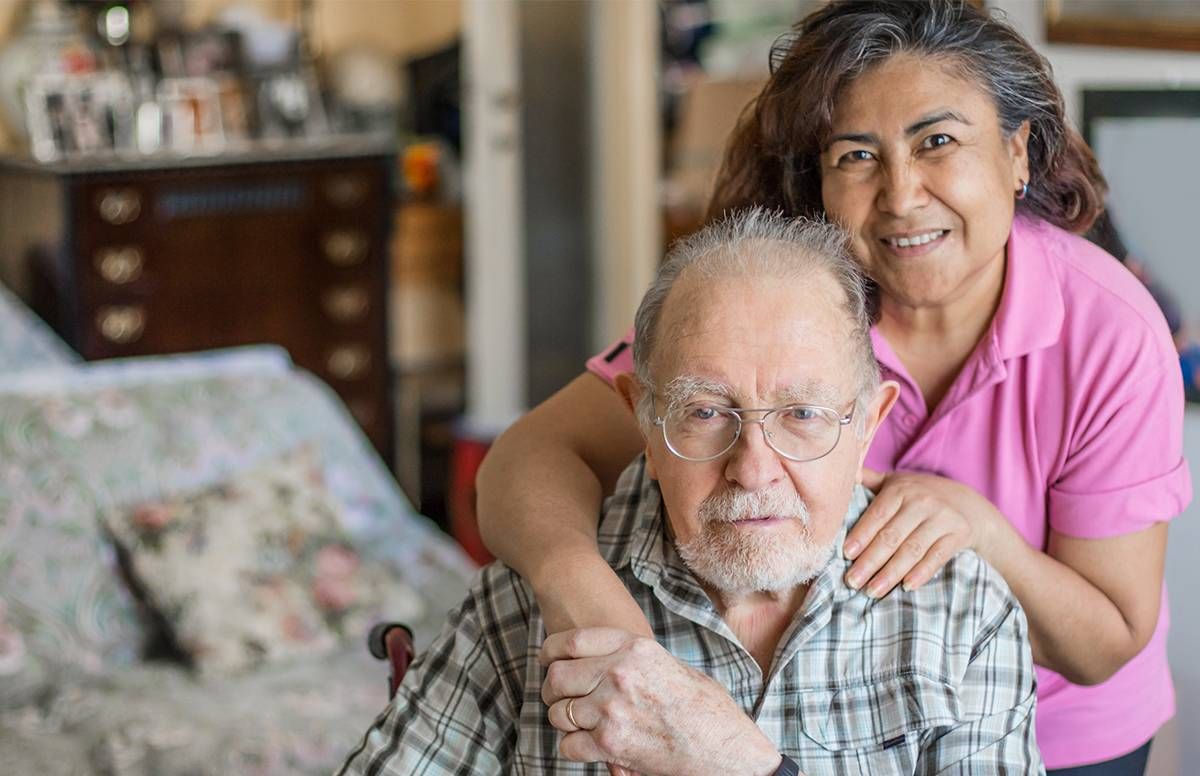 "It is — and should be — impossible to have a meaningful conversation about recovering from this pandemic without addressing an aspect of Americans' lives that is too often invisible: caregiving," wrote Melinda Gates, co-chair of the Bill & Melinda Gates Foundation, in a recent Washington Post op-ed piece. "We overlook that it will require scaling up caregiving solutions…It's [also] hard to get back to work when you're responsible for children or older adults but have nowhere to turn for safe, affordable care."
Views From 5 Family Caregiving Experts
To better understand how employers have responded to COVID-19 for their family caregiver employees and what the future looks like for those workers, I spoke to five leading authorities:
Peter Burki, chairman and CEO of LifeCare, a work-life benefits company with 61,000 employer clients serving 100 million members worldwide
Lindsay Jurist-Rosner, CEO of Wellthy, a modern geriatric care management platform for employers including Salesforce, Hearst and Voya
Brooks Kenny, a director of ReACT (Respect a Caregivers Time), an employer-focused coalition of 40 companies and nonprofits providing toolkits, research and other support
Ed Matthews, CEO of ADAPT Community Network, a nonprofit in the New York City area providing education and clinical services for 20,000 pre-school children, adults and their families living with physical and developmental disabilities
Bob Stephen, vice president of caregiving and health programs for AARP, who works with corporate HR benefit managers on workplace caregiving awareness, education and programs
COVID-19 Became a Global Caregiving Workplace Experiment
They all agree that any stigma caregivers faced as being considered less productive than their non-caregiving co-workers has been lifted due to the pandemic. That's because the black swan event (one that is wholly unexpected but very significant) became the largest pilot program for assessing flexible work environments, such as working from home.
"Caregiving went from a silent struggle to being in the spotlight overnight," said Jurist-Rosner.
Said Kenny: "Coronavirus was an unpredictable event that forced all of us into a sense of isolation which has long been something caregivers at work felt — taken by surprise in a crisis and then isolated. Now that we are all in this emotional state, I believe there is more awareness and empathy for caregivers and acknowledgment we all need help."
Our Commitment to Covering the Coronavirus
We are committed to reliable reporting on the risks of the coronavirus and steps you can take to benefit you, your loved ones and others in your community. Read Next Avenue's Coronavirus Coverage.
When the coronavirus hit, LifeCare reported a massive increase in back-up care needs — on demand emergency care for children or elders at home. "We went from sixty-three hundred requests last year to an explosion of seventy-three thousand back-up requests during the same month this year," said Burki.
"The recent pandemic has made caregiving needs click for CEOs and HR benefit managers. We're hearing from those we work with, saying 'Now I get it,'" said Stephen.
Wellthy found most caregiving employees who used its services needed help navigating insurance billing, hospital discharges and mental health support.
According to a  Kaiser Family Foundation poll, 45% of adults feel their mental health has been negatively impacted by the pandemic. This is exacerbated for caregivers who have been isolated from older loved ones.
The pandemic has also brought into focus the vulnerability of unforeseen illness and death.
Matthews noted that mental health became the top issue for his clinicians due to COVID-19. They've counseled thousands of families. Some companies have provided employees the meQuilibrium app for developing resiliency to combat anxiety and depression.
The pandemic has also brought into focus the vulnerability of unforeseen illness and death. Jurist-Rosner noted that Wellthy has even helped family caregiving employees with funeral arrangements for older loved ones.
Forecasting the Future Workplace for Family Caregivers
So, that's what's happened. Here are four forecasts from the experts on how things will change for family caregivers and their employers:
1. Work from home is here to stay, for those whose jobs allow it. The recent working-from-home experiment often showed that productivity has increased. So, experts say, many employers will take a hybrid, staggered or permanent work-from-home approach with employees.
Global Workforce Analytics predicts 25% to 30% of the U.S. workforce will work from home multiple days a week in 2021. Some companies such as Twitter and Facebook have announced permanent working from home options — sometimes working from anywhere — for their entire workforce.
"Employers are faced with a dilemma: Do you ask your caregiving employees to risk their loved one's health via exposure just to get back to the office?" said Jurist-Rosner.
That's the sacrifice that at least half of U.S. workers are making because their jobs can't be done from home. Those positions include front line health care workers, delivery personnel, retail staff and restaurant workers. For these caregiving employees, more employer support through flex time and back-up care will continue to be critical.
Starbucks, for one, already offers 10 subsidized back-up care days for child care and elder care to its 180,000 retail associates who have caregiving emergencies when they need to be at work.
2. No commute will mean more self-care time and peace of mind for family caregivers. The anxiety over contracting the coronavirus on public transportation remains a major concern for many caregivers. An IBM survey found that 1 in 5 respondents who regularly took public transportation said they no longer would for health safety reasons.
Family caregivers who now have no commutes have earned back the equivalent of nine days a year to focus on other activities including more time for self-care. Many employers now offer employees meditation and mindfulness app subscriptions such as Headspace and Calm.
LifeCare has robust education and learning for staffers including a wellness mindfulness meditation series on resiliency, stress relief and meditation. Virtual attendance for these sessions increased by 179% since the coronavirus.
3. Employers will do more to give family caregivers a break. Zappos is already taking a new approach to the traditional respite care where caregivers can some time away from their family assistance duties. It provides employees with "virtual adventures" reminding them to take 15 minutes or one hour to get away from the computer screen and explore.
Employers will do more to give family caregivers a break.
AARP is partnering with AirBnB to offer employees virtual trips and cooking excursions. These escapes for caregivers bring balance back into life.
"Work-life will take on a new and truer meaning. Employees will talk more freely with supervisors and co-workers [about caregiving]. And employers will realize caregiving is not an 'event,' but is an ongoing part of an employee's life throughout most of their career," said Burki.
4. There will be shift to a caring corporate culture. Video conferencing during the pandemic has personalized and humanized the workplace: we see each other's kitchens and living rooms, pets and kids and also learn about, or even meet, employees' older parents. That's led to more empathy for fellow workers, which experts expect to continue.
Providing a workplace offering support, empathy, open conversations and flexible work options showing that caregiving is not a one-size-fits-all solution are likely to be lessons learned from the pandemic.
But the most important element of the new workplace social contract will be trust.
Employers have learned they can trust employees to get their work done from home, even when handling caregiving responsibilities. Employees will be more apt to trust employers in understanding their caregiving challenges and will be open to partnering on solutions.
A recent Deloitte Insights report said trust will be the catalyst for successful business recovery after COVID-19. Companies that help employees build resiliency in the face of continued uncertainties will thrive.
"Employers that show their commitment to caregivers and demonstrate they understand their challenges will be rewarded with employee loyalty and will also have a powerful recruitment and retention tool," said Kenny. "The key is to communicate these employee benefits effectively and often. In fact, you cannot over-communicate when it comes to caregiving support in the workplace."