Is Working From Home the Future of Work?
Why more, but not all, of us will do it after the pandemic
One effect of the coronavirus pandemic has been a huge increase in the number of Americans working from home. The question is: How many of them will be able to do it when the COVID-19 crisis fades?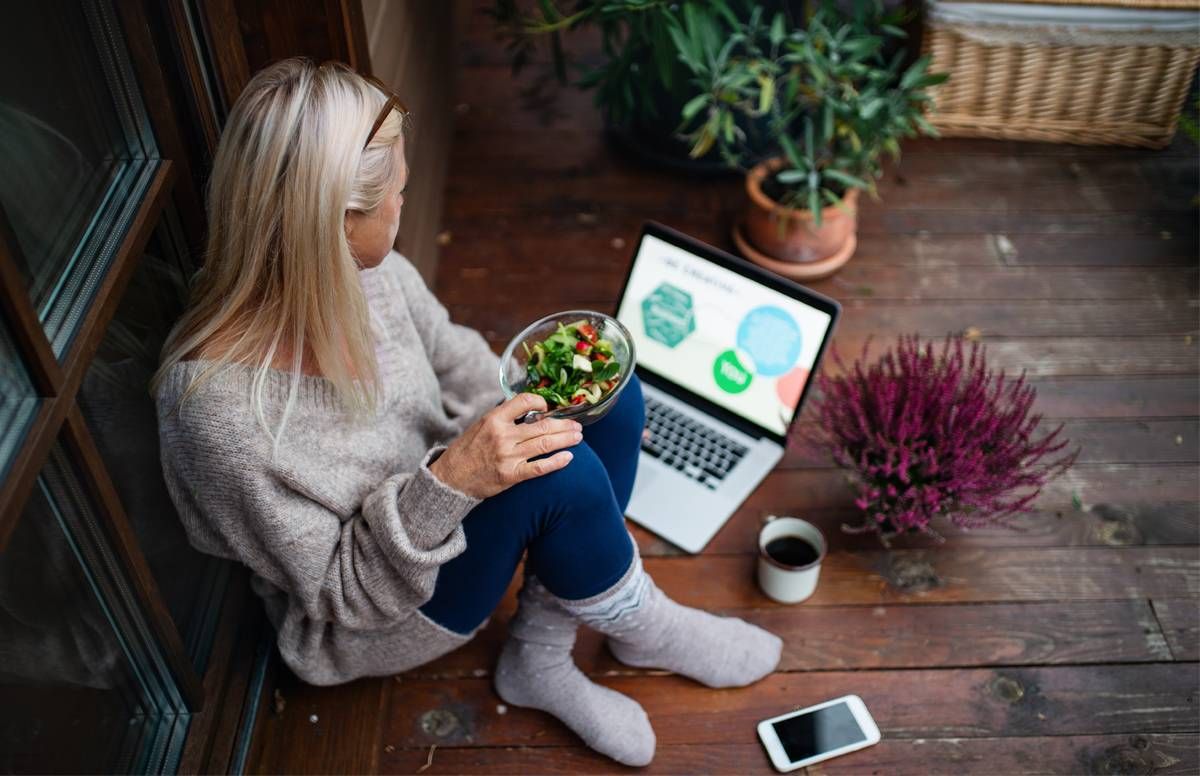 An early-April 2020 MIT survey of 25,000 American workers found that 34% of those who'd been employed four weeks earlier said they're currently working from home. Combined with the roughly 15% who said they'd been working from home pre-COVID-19, that means nearly half the U.S. workforce might now be remote workers. And that's also true, the researchers say, for workers 55 and older.
The Brookings Institution's Katherine Guyot and Isabel V. Sawhill just wrote their take on remote work and COVID-19, calling the pandemic "among other things, a massive experiment in telecommuting."
Some forward-thinking employers have taken extra steps to help their employees work remotely during the pandemic.
'Work Is Forever Changed' Due to the Pandemic
In the recent webinar, Is Self-Quarantine the Fabled Future of Work?, co-host Brigid Schulte, director of the Better Life Lab at the nonpartisan think tank New America, said: "This virus is calling into question the way we work on such a huge level."
Cali Williams Yost, a flexwork expert and founder of the Flex + Strategy Group in Madison, N.J. says that as a result of COVID-19: "Work is forever changed" because "flexible work was made for times like these."
Our Commitment to Covering the Coronavirus
We are committed to reliable reporting on the risks of the coronavirus and steps you can take to benefit you, your loved ones and others in your community. Read Next Avenue's Coronavirus Coverage.
Working from home, research has found, can boost employee productivity, improve work/life balance and foster better mental health (not to mention reduce pollution from commuters).
Some forward-thinking employers have taken extra steps to help their employees work remotely during the pandemic.
For instance, according to the SHRM trade group for human resources managers, the Utah-based tax software company Canopy is reimbursing small expenditures like paying for a yoga ball to sit on for better ergonomics. And the New York City commercial real estate company SquareFoot has given employees laptops to use at home.
Federal and state governments have offered grants and loans to businesses needing to upgrade their remote-work technology, according to the Rockefeller Institute of Government, the public policy research arm of the State University of New York.
And many employers (including mine) have started Virtual Happy Hours and Virtual Coffee Breaks, to foster a sense of community and cheer.
Not Everyone Can Work From Home
But, let's not forget that working from home is "a sign of privilege," said Schulte, author of the bestseller Overwhelmed: Work, Love & Play When No One Has the Time.
It's mostly something that knowledge workers with computer-based jobs are being told to do. Millions of Americans — from grocery clerks to ER physicians — don't have that luxury. And AARP analysts have noted that many older workers also live in places with lousy broadband access, making remote work difficult or impossible.
Also worth remembering: some people who are now working remotely aren't doing so because their employer likes it, but because it's become a necessity to get jobs done.
Neil Webb, a business development director in London, tweeted that he'd recently heard two people note that, "You are not working from home; you are at your home during a crisis trying to work."
Still, remote work experts like Michael Solomon and Rishon Blumberg, co-founders and managing partners of 10x Management, say the "future of work has arrived." Patricia Strach, interim executive director at the Rockefeller Institute recently said that "this forced work-from-home experience is showing us that work-from-home arrangements are a viable strategy for many businesses and that this is likely to be true even after the crisis is over."
Skepticism About A Post-Pandemic Work-From-Home World
I'm not so sure about that, though I do think the future of work has changed.
My skepticism comes from the fact that before the pandemic, many employers refused to let staffers work from home full-time or part-time or didn't allow it and I suspect after it, many will return to their old ways.
"When you work online, it can be harder to read people."
Some were dubious about whether jobs would get done if employees weren't in sight, onsite. That's a concern many still apparently have.
In a March survey of HR execs by the Gartner research firm, 76% said the top employee complaint during the pandemic has been "concerns from managers about the productivity or engagement of their teams when remote."
Schulte calls these concerns part of "the facetime culture" of the workplace (as opposed to a FaceTime culture), where you need to show your face in person and where unplanned "hallway moments" can lead to work assignments.
Researchers have also demonstrated that face-to-face work teams perform better than virtual ones in creative assignments. During the Future of Work webinar, co-host Henry Grabar of Slate attributed this to what's known as "psychological safety." It's about feeling comfortable expressing ideas with your co-workers.
"When you work online, it can be harder to read people," Grabar said. "So, you see a kind of self-censorship." Added Schulte: "It takes skill to communicate in a remote setting."
And, before the pandemic, some employers just didn't have the tech chops to allow remote work. For instance, According to Routefifty.com writers Katherine Barrett & Richard Greene, only 19% of local governments had any telework arrangements for their employees in 2019; fewer than half the states did.
What Employers Might Do Once COVID-19 Fades
But now that work-from-home has been shown to be possible for millions of workers, odds are that when the COVID-19 crisis is over, more employers will let some employees do it some of the time.
"Once businesses and individuals invest in the fixed costs of remote work," the MIT researchers wrote in their recent report, "they may decide to stay with the new methods."
Partly, that will be because staffers demand it after having worked remotely successfully. Partly, it'll be to reduce the cost of the employer's real estate.
But employers also know that not every worker will want to work from home, either due to tech issues or the lack of sociability. In Buffer.com's 2019 State of Remote Report, 19% of remote workers called loneliness their biggest struggle with working from home and 17% cited collaborating and/or communication.
And employers also know that managing remote workers takes work.
So, rather than having either an everybody works in the office policy or an everybody works from home one, look for a hybrid of the two.
A New York Times article on "tomorrow's workplace" just quoted RXR Realty Chief Executive and Chairman Scott Rechler as saying: "There could be A teams and B teams working [remotely] different days."
And in the post-pandemic offices, look for employees to be sitting further away from each other than in 2019 — with bottles of Purell on every floor.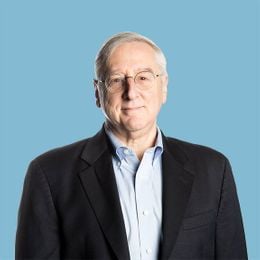 Richard Eisenberg
is the former Senior Web Editor of the Money & Security and Work & Purpose channels of Next Avenue and former Managing Editor for the site. He is the author of "How to Avoid a Mid-Life Financial Crisis" and has been a personal finance editor at Money, Yahoo, Good Housekeeping, and CBS MoneyWatch.
Read More