What Could Help 'The Forgotten Middle' Afford Retirement Housing?
Intriguing, and needed, ideas floated at a recent 'senior housing' conference
In the 1970s, many teenage boomers practically lived at the mall, trying on clothes at The Gap, eating pretzels at Hot Sam's and buying albums at Tower Records. Little did they know that by 2029, they might literally be living at the mall.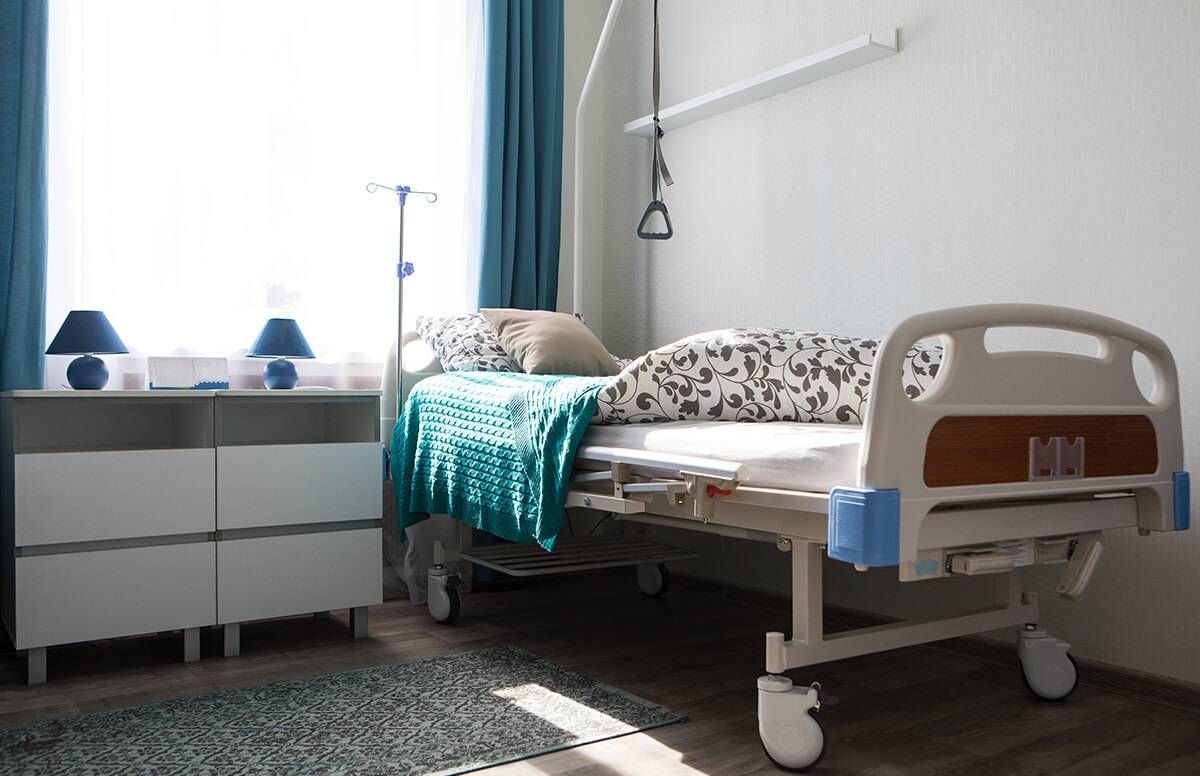 Converting shuttered malls into what's often called "senior housing" was one idea floated at the recent National Investment Center for Seniors Housing and Care (NIC) conference in Chicago. The notion may sound far-fetched, but the reasoning behind it is real.
According to The Forgotten Middle: Middle Market Seniors Housing Study that NIC commissioned, 54% of middle-income Americans age 75 or older won't be able to afford such housing (independent living, assisted living, memory care, skilled nursing and post-acute care facilities) in 2029.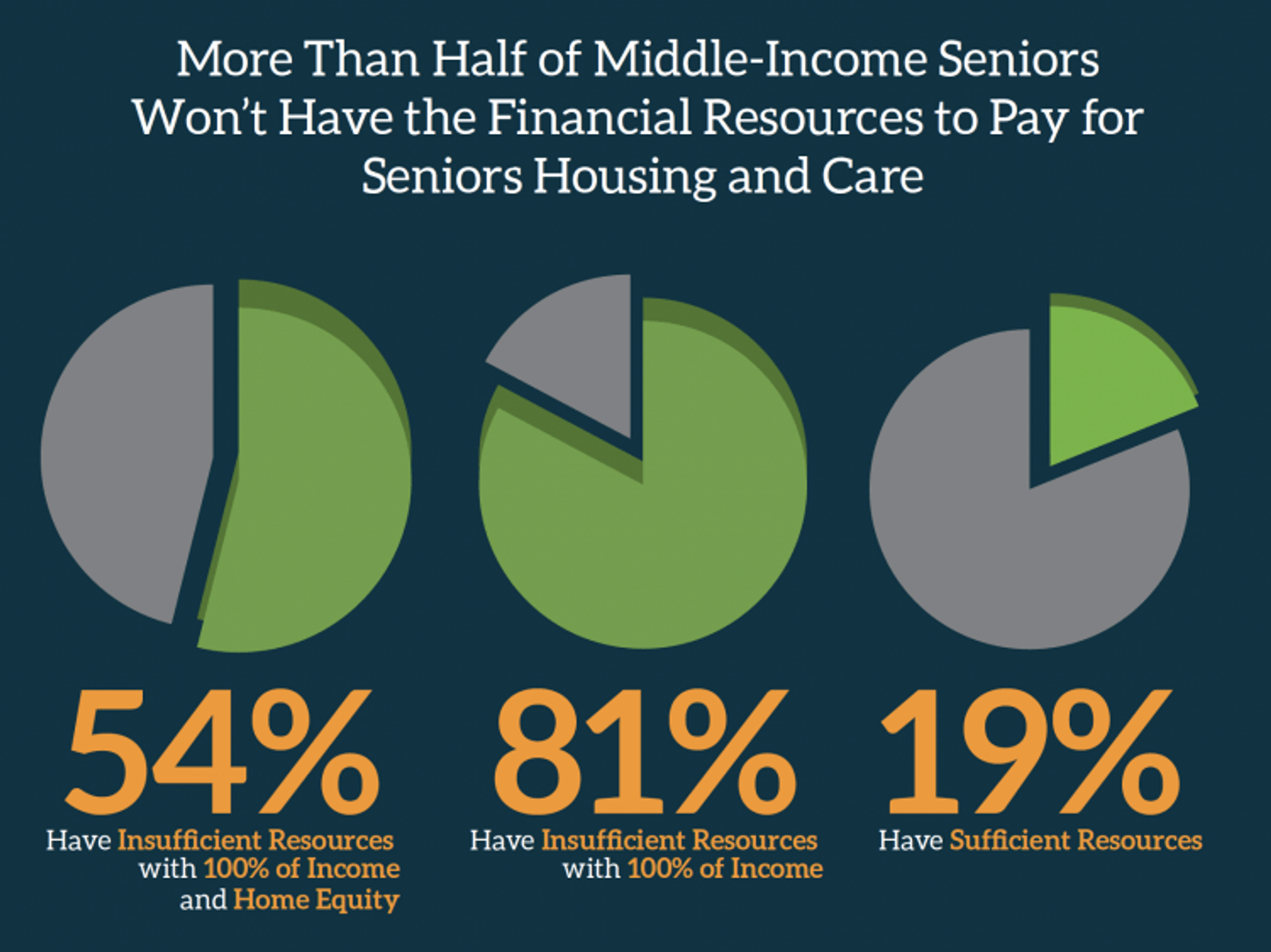 'The Forgotten Middle' of Senior Housing
They're what's known as "The Forgotten Middle" — older adults who don't have enough money to pay for the housing out-of-pocket but aren't poor enough to qualify for Medicaid, which covers some long-term care costs for lower-income Americans. By 2029, middle-income people 75+ are expected to comprise 43% of the total population of people that age, according to NIC.
In 2029, 60% of middle-income adults age 75 and older will have mobility limitations, 20% will have three or more chronic conditions and one or more functional limitations and 8% will have cognitive impairment.
The NIC study estimated that assisted living rent and other out-of-pocket medical expenses will cost $60,000 annually, on average, by 2029; independent living and medical out-of-pocket costs will be about $45,000 annually, on average.
In that year, the researchers forecast, 60% of middle-income adults age 75 and older will have mobility limitations, 20% will have three or more chronic conditions and one or more functional limitations and 8% will have cognitive impairment.
"Creating a whole residential community with medical care is an expensive proposition. It would be really interesting to see if someone is able to create that type of living arrangement on a more modest budget," said Calvin Schnure, an economist for NAREIT, an industry group representing real estate investment trusts which own and operate higher-end senior housing.
Beth Mace, an NIC economist, estimated that if assisted living costs could be lowered by $10,000 annually, an additional 2.3 million middle-income Americans age 75 and older could afford them.
Ideas From a Hackathon
Serving "The Forgotten Middle" was the challenge for the brainstorming Hackathon at the NIC conference, which attracted 3,400 people. Participants came up with innovative ideas, from ways to finance middle-income senior housing to new ways of operating the facilities.
Some suggested bringing the price down for prospective residents by paying investors a lower rate of return, while securing tax incentives and abatements.
Others talked about separating health care from hospitality, relying on third-party concierges to provide meals, housekeeping and other services. In this scenario, residents could choose the foods and services they'd like and pay the concierge company only for what they want.
Other ideas for farming out some of the services: Instead of a central kitchen, residents could get meals delivered from grocery stores or local restaurants. Ride-sharing companies like Lyft and Uber could provide transportation. Telemedicine could deliver health services remotely, rather than the facility paying for on-site medical care.
Some participants favored a mixed-use concept, where the housing would share space with commercial tenants, like a grocery store and offices, who would pay rent to the facility owner.
John Cochrane, president and CEO of HumanGood — a nonprofit that owns and operates senior communities and affordable housing in five western states — finds that concept appealing. Cochrane said HumanGood is looking for a way to scale up affordable housing to the middle market and thinks a mixed-use approach makes a lot of sense.
"It gives you different income streams to diversify and help stabilize the project," says Cochrane. "If your occupancy goes down in residential, you still have retail, you've still got office. You don't have all of your eggs in one basket."
Optimism for Serving the Middle-Income Market
The variety of ideas generated from the Hackathon made Mace optimistic about the future of middle-income senior housing. She said the idea of converting a mall into apartments is a possibility, since some former hotels and traditional apartments have already been converted into senior housing.
Mace thinks the key to making any of these projects accessible to middle- income older adults will be finding affordable labor. But she believes technology advances could help reduce those costs.
"Imagine you're brushing your teeth and standing on a mat that is taking your vital signs," said Mace. "There might be a carpet that you're walking on and it's tracking your gait. Then maybe one day someone tracking you on a monitor notices that you're dragging your foot. The carpet could pick that up."
Mace also pointed out that none of the Hackathon ideas will be affordable if boomers and the Gen Xers don't do a better job of saving over the next decade.
The Government Accountability Office estimates the average amount people age 55 to 64 have in retirement savings is around $107,000. With that amount, the average middle-income adult age 75+  may only be able to afford less than two years of senior housing, she said.
Developers and owners of assisted living, independent living and nursing homes need to step up to serve, too, said the six authors of a May 2019 Health Affairs article, "The Forgotten Middle: Many Middle-Income Seniors Will Have Insufficient Resources for Housing and Health Care."
Those writers —Mace and three experts from NORC at the University of Chicago, one from Harvard Medical School and one from University of Maryland School of Medicine — said: "Although some seniors housing operators are experimenting with options [for middle-income people] today, they are not widespread." But, they added, "As the opportunity to serve this growing cohort becomes more recognized, we expect creative entrepreneurs to pursue other yet-to-be-imagined solutions."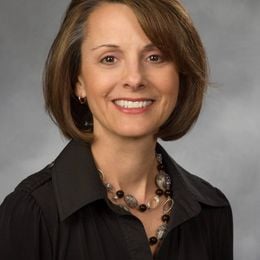 Diane Eastabrook
is a Chicago-based journalist. She has reported for Al Jazeera and the PBS Nightly Business Report.
Read More