Grandmas2Go Arrive With Love
By helping with simple tasks, volunteers make an impact on families
The ways that a grandmother shows love are often very simple: By helping to make a healthy meal, doing the laundry or the dishes, reading to older children in the family or just spending time holding and rocking a new baby so the parent can rest or recharge around the house.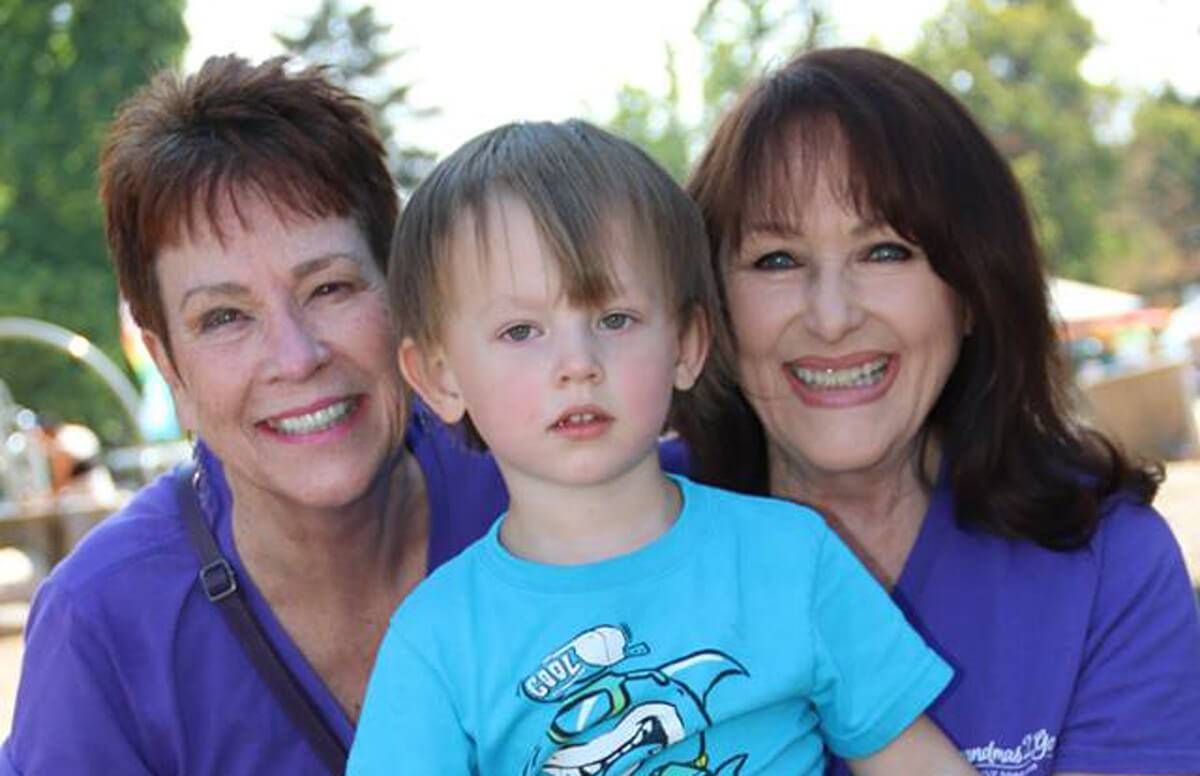 Even though volunteer family coaches with Grandmas2Go, a nonprofit based in Medford, Ore., aren't the biological grandmothers to the families they visit on a regular basis, they provide all of these welcomed tasks and more. The goal of Grandmas2Go is to provide non-medical physical, emotional and informational support, and offer help where it is most needed.
It's not surprising to learn that close bonds are easily formed among the "Grandmas" and the young families, with children ages 0-3, to whom they are matched. Before long, the relationships really do feel like family.
Joy Marshall, executive director and executive vice-president of Grandmas2Go, has just such a story to tell. While she and her husband Larry, the advisory council chairman-elect for Grandmas2Go, don't have their own grandkids (their 44-year old son has no children), through Joy's role as a Grandmas2Go volunteer, their lives have been enriched.
"One night a week, I bring dinner to a wonderful family — a single father, Steve, with two little boys, ages 2 and 3," she said. "As I walk up their front sidewalk, I can see their two adorable little faces in the window near the front door, and then I hear them screaming, 'Grandma Joy, Grandma Joy!'"
Once inside the door, Joy's heart is always warmed by "the two precious little beings" reaching for her to pick them up. Her relationship with this family has made a huge impact on the Marshalls' lives and her care for them has been extended in other ways. When Steve was recently faced with an unexpected housing issue, Joy was able to make some calls and help his family find a new place to stay within a day.
"By 11:30 that night, he put those two babies to bed in their new home," she said.
Families Separated by Distance or Dysfunction
The idea for Grandmas2Go came from Linda Otto, the founder and CEO of the organization, which just completed a two-year pilot program and is now poised to expand in Oregon and beyond.
After 16 years of infertility and three pregnancy losses, Otto never had children of her own and admitted that she "steered away from kids" throughout her life. All that changed when her niece gave birth to triplets.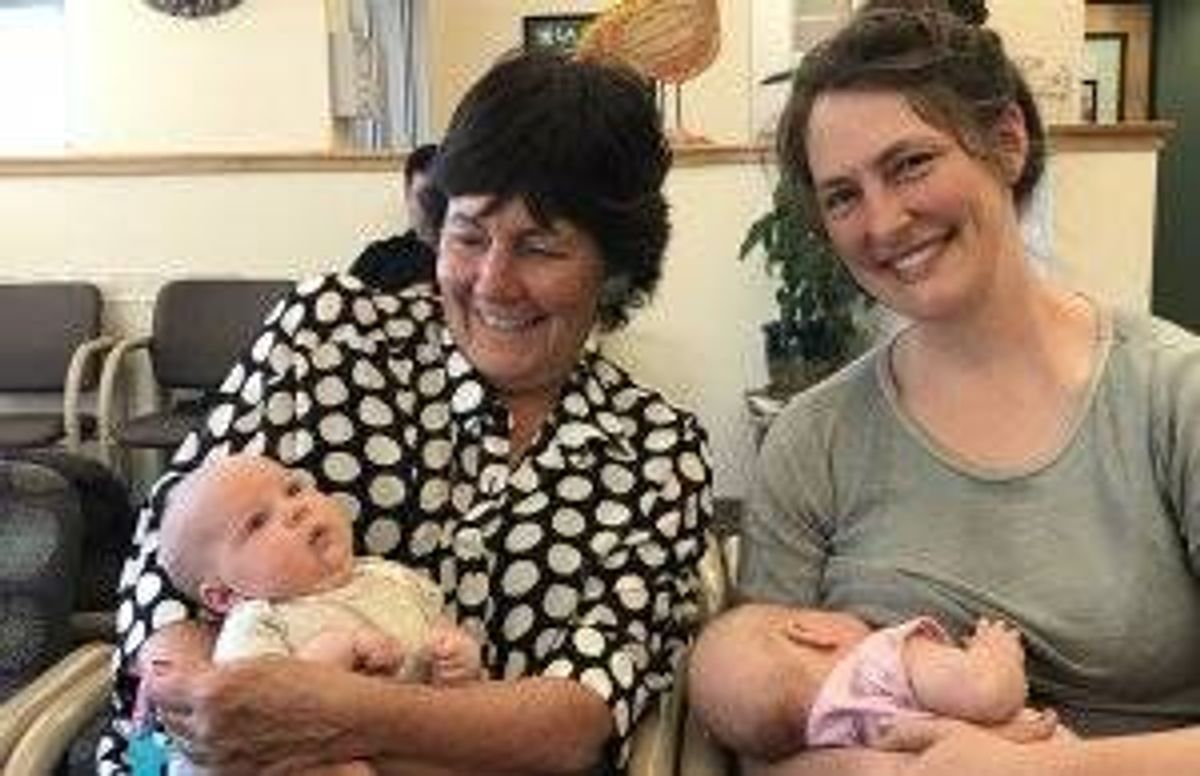 As part of the loving ways Otto bonded with the babies, she learned infant massage (eventually becoming a certified instructor). She was inspired to find other children she could help, first volunteering locally to hold drug-addicted newborns in hospitals and then becoming a postpartum doula. Otto also serves as a court-appointed special advocate for children who are neglected or abused.
"In our society, we don't support families the way we should. So many of our families are stressed and overwhelmed — many are separated by distance or dysfunction," said Otto.
As she found so much fulfillment spending time with babies and families, Otto realized she was part of a generation of other women with love and time to share.
"Our boomer generation is made up of active women who want to give back to their community, who have many talents and who could really make a difference in the lives of struggling families," she said.
'A Calm, Patient and Helpful Presence'
All the women volunteers with Grandmas2Go (mostly in their early 60s and above) must apply for the position, provide references, and once accepted, participate in a 12-hour training session. There are currently about 20 "Grandmas" actively involved in the program.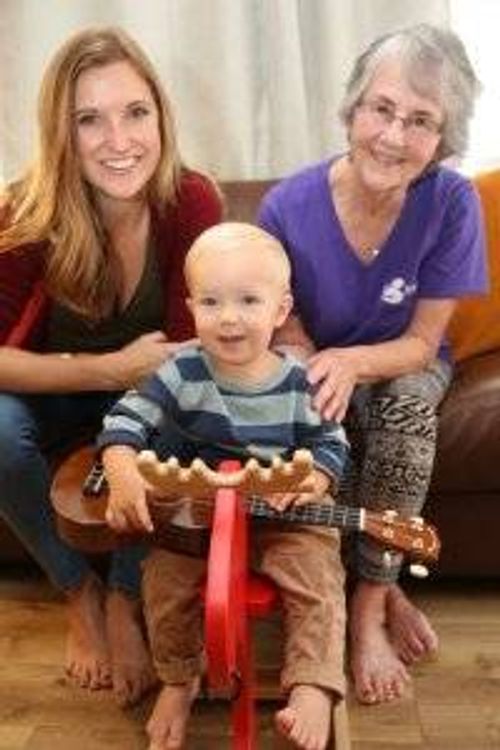 Families are referred to Grandmas2Go by local agencies in southern Oregon including Southern Oregon Early Learning Services. There is often a waiting list of families, Otto said. Depending on the schedules, occasionally Grandmas will "tag team" with one family, sharing helpful duties as they can.
The Grandmas gather twice per month for meetings and conversation. While they have the opportunity to connect and share stories about successes and challenges with their families, the meetings also feature speakers and continuing education topics to help them in their roles. As Otto points out: "infant and toddler care has changed in the past forty years."
While the Grandmas don't babysit or drive anyone, they will accompany the parent on errands or meet the family at a specific location (such as an appointment). Overall, the intention is for the Grandmas to serve as "a calm, patient and helpful" presence, said Otto.
"We bring that compassionate listening that is so valuable. We try to offer what some of these young parents are missing from their own families," she added.
'It's Going to Take the Village'
According to Larry Marshall, collaborations and continued partnerships hold the key to growth for Grandmas2Go as they pursue the next steps for their established business model.
"We're trying to build an advisory board of participants at various levels," said Marshall, who is semi-retired from his role as founder and CEO of the executive search and management consulting firm, Marshall Consultants. "We not only want to grow locally, but regionally and nationally as well." In 2017, Grandmas2Go was a finalist for The Encore Prize: Generation to Generation Challenge. 
This summer, Grandmas2Go will launch its second location in nearby Josephine County, and by 2020, with financial support from philanthropic organizations and individuals, Grandmas2Go hopes to move into other communities, ideally across the country.
The support Grandmas2Go is looking for is not just financial, according to Otto. "We want the communities to also offer emotional and intellectual support. It's going to take the village," she noted.
Positive Experiences for Grandmas
Both Joy Marshall and Otto say the monthly Grandma gatherings have been a revelation to them as they continue to grow the organization.
"We're learning firsthand how stressed out and overwhelmed some of these young families are," said Marshall.
But a surprising benefit is something they are learning from their volunteers.
"We thought we were helping families, but what we're finding out is how positive the experience is for the grandmas," said Otto.
The two women, who first met while working on a fundraising project in 2014, can attest to that experience firsthand in their roles as volunteer coaches with Grandmas2Go.
"I always say to Joy that even if I never pay you anything, I gave you grandkids," Otto said with a laugh.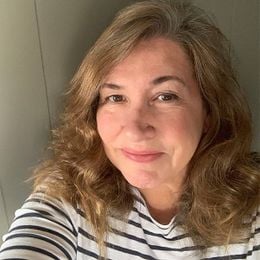 Julie Pfitzinger
is the managing editor for Next Avenue and senior editor for lifestyle coverage. Her journalism career has included feature writing for the Star-Tribune, as well as several local parenting and lifestyle publications, all in the Twin Cities area. Julie also served as managing editor for nine local community lifestyle magazines. She joined Next Avenue in October 2017. Reach her by email at [email protected].
Read More