Grandparents Glad to Be Back on the Sidelines for Youth Sports
During the pandemic, parents, grandparents and players all found ways to stay connected when youth sports took a time-out
I'm not usually one of those hockey moms who screams at the referees, second-guesses the coach or engages in heated arguments with the parents of kids on the opposing team. But I've been a fervent fan ever since my son first hit the ice with his four-year-old teammates. After all, you can't live in Canada without being devoted to our national obsession.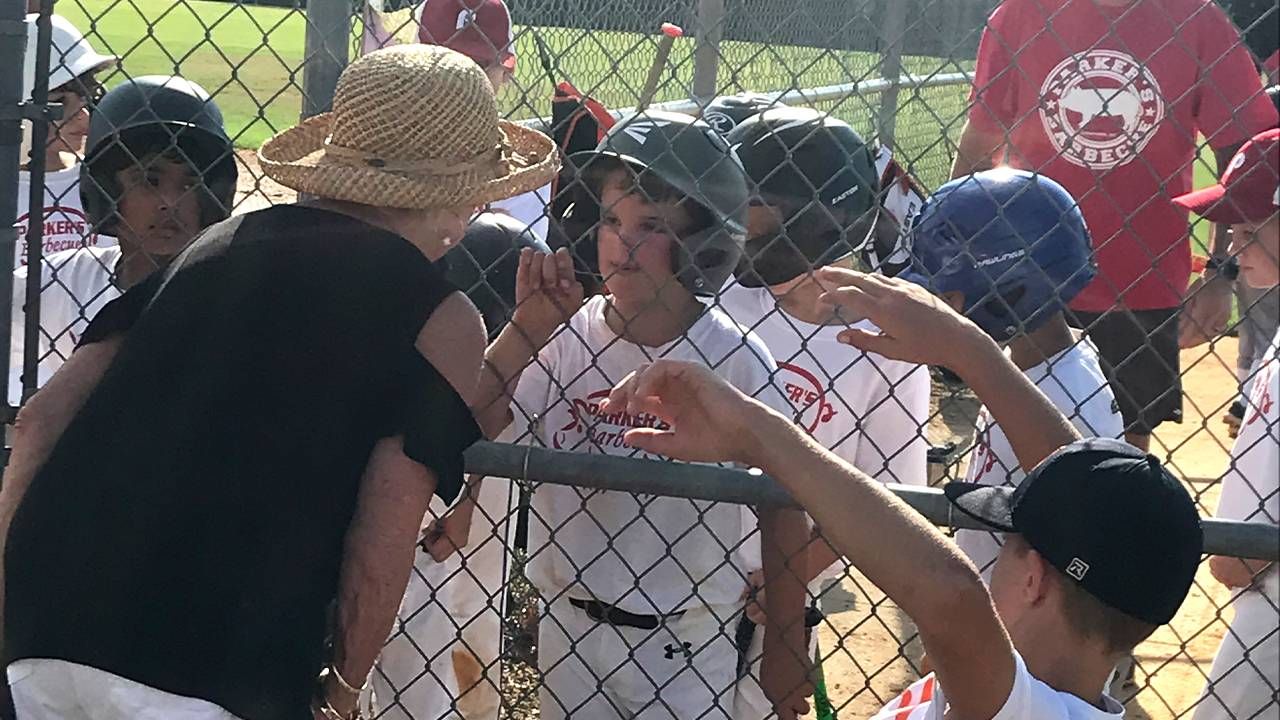 So after 11 frenetic years of spending four days a week freezing my posterior in countless dank arenas and being team manager — looking after everything from jersey distribution and out-of-town tournaments to player-in-a-slump drama and end-of-season celebrations — my first thought when the pandemic blew in was, "Whew! I'll finally get a break from hockey schlepping!"
"We are a sports family. All of our grandchildren's parents, especially our two sons, are athletic."
But that first thought turned out to be way off-net…er, base. Last fall, after confirming that my son's U16 season was cancelled, what I felt instead was a gaping hole. 
I loved the smell of the ice, the sound of the players' sticks banging against the boards when a teammate scored, the strong community we had developed over the years with other parents and grandparents perched on the edge of the arena benches, cheering on the kids. 
Instead, as I stood with my son recently at center ice of our home arena – now a mass COVID-19 vaccination site – I mourned yet another thing the pandemic took from us: Watching our kids and grandchildren play sports.
Grandparents Were Also Missing Out
For many of the 70 million or so grandparents in the U.S., it felt like a lost year. Not being able to hug grandchildren or visit indoors was very difficult.
Before the coronavirus forced most youth sports to go on hiatus, Vickie Tyndall and her husband Dorsey spent many weekday evenings and every weekend cheering on their granddaughter and four grandsons – aged nine through 15 – as they played basketball, flag football, baseball, soccer and volleyball.
"We are a sports family. All of our grandchildren's parents, especially our two sons, are athletic, so we tried to get to as many games as we could," says Tyndall, 72. "We'd drive thirty miles from our home in Kinston, North Carolina to Greenville every week to watch three of our grandsons, and we'd watch the other grandchildren's games who live here."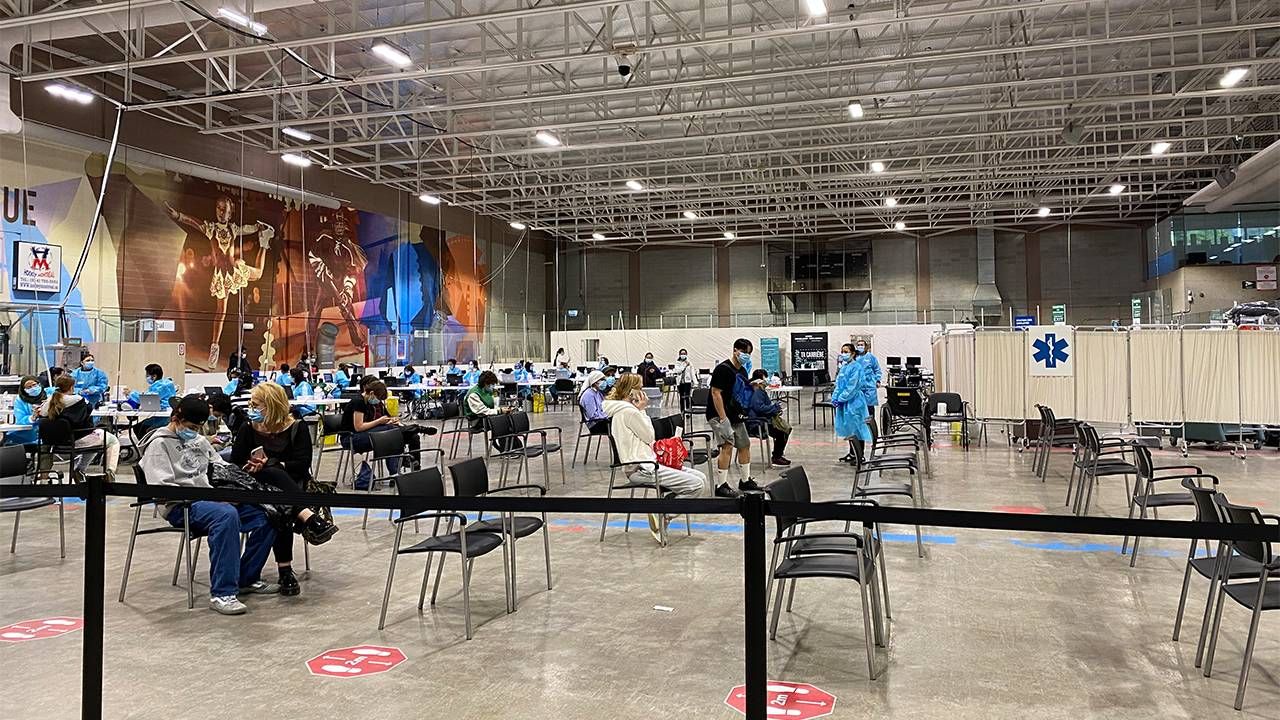 So when their favorite pastime suddenly disappeared last March, as youth sports in Kinston were cancelled, it left a huge void. The school teams that did continue sporting activities limited spectators to just parents.
"Watching our grandchildren was our life; we worked our activities around being able to see them play, and it was just heartbreaking to know we couldn't go," recalls Tyndall. "And when we did go, we'd have to sit in our car up on a hill where we couldn't see anything and nobody would see us. Basically, everything shut down for us."
The pandemic forced millions of Americans aged 60 and older to adjust to more solitary lifestyles, and for the Tyndalls, who spent so much time with their grandchildren, it was a tough transition.
"Not being able to participate with their activities took a lot out of our lives, and the kids missed it too, because they always look in the stands to see who's there," says Tyndall.
The Tyndalls were not alone. My son's three grandparents felt that same sense of loss from not being able to watch him carry the puck across the ice.
The Silver Lining of the Year Without Youth Sports
Rather than accepting a "lost year," many youth-sports lovers found other ways to stay connected. To fill all those long, Canadian-winter hours usually booked with hockey practice, games and tournaments, our family invested in season passes to our local ski hill.
"Not only has it been great just getting to see the kids play, but also re-connecting with other parents and grandparents that we weren't able to see."
We skied together about 30 times, and cleared several feet of snow off our cottage lake to create an outdoor hockey rink, resulting in lots of impromptu games between my husband and son. We ended up having a wonderful winter and spring on the slopes.
The Tyndalls took advantage of technology while being forced to stay away from their grandchildren's sporting events.
"We were lucky, because the Greenville Little Leagues at certain parks televised their games, so we could at least watch it on TV using our Fire Stick (streaming service)," says Tyndall. "We were also on the phone during the games with either mom or dad, who would let us know what was going on, and we used the GameChanger app on our phone, which showed us who was at bat or who got a base hit."
'As If We Never Left'
Now that the Tyndalls have been fully vaccinated and most teams have picked up their seasons again, they have reprised their head cheerleading roles. And they appreciate being able to see their grandchildren play sports more than ever.
"We have been going to all the games we can," says Tyndall. "Not only has it been great just getting to see the kids play, but also re-connecting with other parents and grandparents that we weren't able to see. When you go to so many games, you get to know so many other grandparents and parents, it's kind of like a family."
And as I left the ice-less arena with my son after he received his first vaccination, we both took one last look around. The empty stands and the smell of disinfectant brought forth a new wave of loss, until I noticed my son's big smile.
"Don't worry, Mom," he said. "We'll be back on the ice in September, and it'll be as if we never left."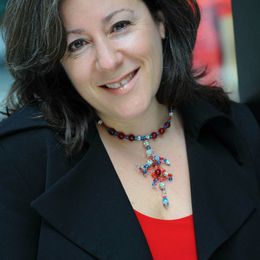 Wendy Helfenbaum
is a Montreal-based journalist and TV producer who writes about careers, travel, wellness, home and garden, and parenting. Her work has appeared in Woman's Day, Costco Connection, Canadian Living, Parenting.com and many more.
Read More