How a Spender and a Saver Found Retirement Bliss
Opposing money habits + 2 towns = 1 happy retirement
[We are contributing this piece on a couple with radically different money styles to a MoneyTips book, The Definitive Guide to Becoming the Retiree Next Door. I blogged about MoneyTips CEO Mark Diana's e-book, The Retiree Next Door: Successful Seniors' Surprising Secrets last December. — Richard Eisenberg]
Carolyn Bushong, 67, and Alan Errickson, 68, don't do things the conventional way, including — maybe especially — retirement.
Bushong, a psychotherapist/marriage counselor/author, and former financial adviser Errickson have been a committed but unmarried pair for 27 years. They didn't follow the traditional pattern of quitting work simultaneously and then relocating or aging in place. In fact, they didn't agree on what retirement means, or even where they should spend it.
Errickson, a Vietnam vet with a grown daughter in Colorado, retired full-stop from his Wells Fargo job in Denver in 2012. "I just kind of coincided my retirement with the Social Security date and said 'That's when it's going to end,'" he says.
Bushong, by contrast, is semi-retired, dealing with clients part-time. "I never, ever wanted to retire," she says. "I love what I do."
Since 2012, they have led the snowbirds' life, dividing their time between Bushong's Morrison, Colo. split-level mountain home near Denver and the Tucson, Ariz. 1 ½-acre home that Errickson bought for them. (Errickson sold his Denver townhome once he retired.)
They now spend seven months a year in Tucson and five in Colorado. While in Arizona, Bushong consults with clients by phone.
A Stressful First Winter
The first winter in Tucson was stressful for Bushong, she says, because she barely knew anyone there. "I felt very lonely," she recalls. Over time, she has grown much happier.
They say opposites attract, and the two have diametrically opposed money habits. "I guess my motto has been 'Live for Today' and his has been a lot of 'Live for Tomorrow,'" says Bushong.
After "a pretty expensive divorce" at age 40, Errickson realized he needed a financial rebound, so he diligently stashed money away to amass a retirement nest egg. "I just practiced what I preached between 401(k)s and a variety of other things," he says. "And I also had the good fortune that a couple of firms I worked for got bought out as I approached retirement, so that helped a bit, too."
He also got maniacally serious about debt.
"My mission the last five years was to make sure there was no debt on the homes or cars or credit cards or anything," Ericckson says. "I was on a debt-reduction plan for the five years prior to retirement." He has already paid off the Tucson place.
Her High-Spend, High-Debt Attitude
Bushong jokingly describes her carefree high-spend, high-debt attitude as: "I can pay for it if I have a credit card to pay for it." Also divorced, she notes: "I had something like $20,000 in debt before Alan retired. So he said to me: 'If you will close your [Denver] business and move to Tucson with me, I will pay all the bills and take care of us. But I need you to get rid of this debt before we go.'"
She did, although it wasn't easy.
"I went to a bankruptcy attorney who helped me figure out how to negotiate with the credit card companies," Bushong says. "We threatened bankruptcy so they would negotiate," she recalls.
As you might suspect, the couple's polar pecuniary perspectives has led to some iciness in their relationship. "Yeah, we had fights," says Bushong. "The day he said to me 'You need to pay yourself first,' I said, 'I do; I go to the mall.' We've kept our money completely separate until we did the retirement thing."
How They're Making It Work
These days, however, they're not only making it work; they're smashingly successful retirees in good health.
The couple lives on about two-thirds of their pre-retirement income, plus Social Security and pensions. "When you retire, a lot of your expenses go down," says Errickson. "I used to pay $3,000 a year in parking."
To fund their current lifestyle, he estimates, "you probably need at least $5,000 a month." To do that, the former financial adviser says, "If you're going to put it in T-bills, you probably need $5 million. But if you take a little risk and can get four or five percent off of it, then $1 to $2 million would do it."
I asked Ericksson and Bushong what advice they'd offer other couples to prepare for a successful retirement. They had four tips:
1. Pay yourself first.
While the maxim is trite, Errickson concedes, it works. "Be sure that you fund your 401(k) and all that. That way, the money's taken out of your hands before you get it in your paycheck, so it's kind of a forced savings account," he notes.
Adds Bushong, who has come around to Errickson's view: "I regret not doing a forced savings plan and I'm lucky I'm with someone who did."
2. Try to get debt-free and if you have a debt problem, come to grips with it.
"I never would have retired if I still had mortgages," says Errickson. Since Bushong became semi-retired, she switched her credit card usage to a card with a strict $500 limit. She stopped overspending, too. "Now that I'm semi-retired and sitting in my shorts next to the phone, I don't need all those things," she says.
3. When retiring to a new area, if you fear getting lonely, force yourself to meet people and to become active.
"I wrote out a list of 10 things I needed to do to get more involved in the community," says Bushong. Joining women's meetup groups paid off the most. "I found Ladies who Lunch and Love Happy Hours and have been a member for a couple of years. Then I joined Glitzy Girls and Girls Over 50 Who Want to Have Fun," says Bushong.
4. Embrace your different views of retirement.
"His is: 'I just want to sit here on this beautiful property we have and enjoy myself. I worked my ass off and I just want to relax,'" says Bushong. "Mine is: 'I want to do things.' But he's not bothered at all with me running out and doing tons of things, so I just do."
Adds Errickson: "I planned for this so long and it finally happened. I still wake up every day and feel like I need to kiss the ground."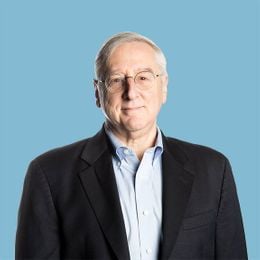 Richard Eisenberg
is the former Senior Web Editor of the Money & Security and Work & Purpose channels of Next Avenue and former Managing Editor for the site. He is the author of "How to Avoid a Mid-Life Financial Crisis" and has been a personal finance editor at Money, Yahoo, Good Housekeeping, and CBS MoneyWatch.
Read More