How to Get and Understand Your Medical Test Results
Accessing and understanding medical results is crucial to a patient's right to maximizing well-being
Few experiences are more nerve-racking than waiting for a call from your doctor telling you what your test result did or did not show. But did you know there are easy, proactive ways to get your medical test results ASAP — and get the guidance you need to understand them from your doctor much faster, too?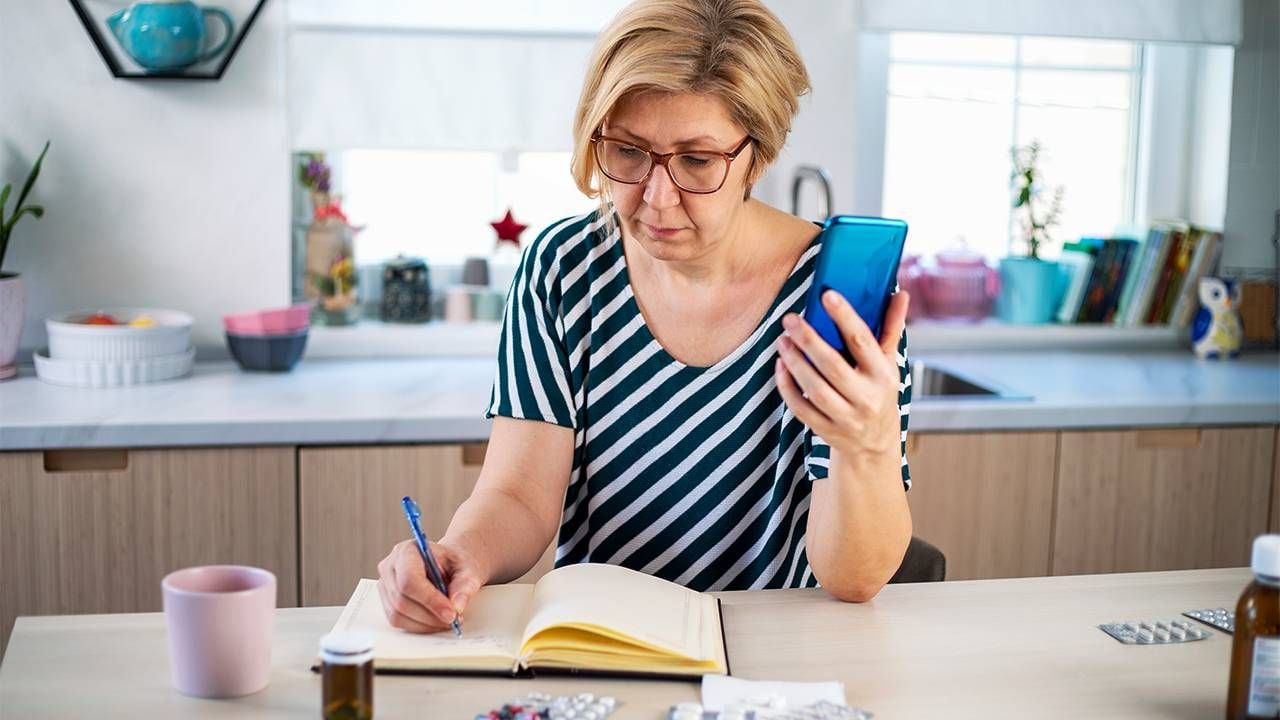 Here's something most patients don't know. At many hospitals and health care systems, test results are put into patient records the day they come back from the lab. So you, as a patient, have the right to go to the records office, get your file, and have your test results in hand quickly.
You don't want to try to interpret the test results yourself.
You also have the right to access your results through your provider's patient portal, if one is available. However, this is crucial: you don't want to try to interpret the test results yourself.
Instead, you can use your results to call your physician the same day and go through the results if your doctor is amenable. Using their guidance, you can learn more about identifying terminology in your record, making you a much more informed (and calm) patient.
Let's take a closer look at exactly how to proceed, step-by-step:
Ask Before You Act
Your first step is to directly discuss with your doctor the protocol their practice follows regarding patient record access. For example, should you make an in-person request at the practice's affiliated hospital? 
Only 53% of surveyed hospitals indicated on their forms that patients could receive their complete records.
Is a portal the preferred mode of retrieving your records? Don't worry that you look pushy — your doctor will most likely welcome your interest.
According to data from The U.S. Office of the National Coordinator for Health Information Technology (ONC), patients who track their records have the tools they need to help manage their health and become more engaged in their health care.
However, your doctor may tell you there is a policy on how results are discussed. "In our practice, we do not allow the immediate release of patient test results to them until we have reviewed those results," says Dr. June M. McKoy professor of medicine at Northwestern University Feinberg School of Medicine in Chicago. 
"If there are significantly abnormal results, we can choose to release those with either an explanation of the abnormalities and the next steps to be taken or schedule the patient to come in for a clinic visit or a telehealth consultation where appropriate." 
This is understandable; if your doctor has a similar policy, you can ask to schedule an appointment on the day results are expected.
Access Your Info The Right Way
After you determine the procedure you need to follow, get prepared. Check your physician's website and portal first, even if you know you'll need to physically go to a records office. You may find some of the info you want already loaded into your file.
If you intend to get your records in person, call the records office and double-check what is required of you. You will probably have to fill out a form, either online or in person, that covers the dates of the records you want, what information you specifically wish, the reason you need it, and whether you want to receive paper copies in a PDF. 
Proactive patients are important in achieving the goal most seek: maximizing patient health and wellbeing.
You may be able to get your records immediately; you may need to wait to have them mailed to you for up to 30 days.
Additionally, if you go to the physical records office, bring a photo I.D. You may have to pay a small fee for photocopies of the pages of your record. 
It is untrue if you're told you don't have the right to receive your records because of The Health Insurance Portability and Accountability Act of 1996 (HIPAA). The HIPAA is a federal law that prevents disclosing your medical information without consent to others, but it gives you the right to your records under all circumstances.
This is important: a 2018 study by Yale University found that only 53% of surveyed hospitals indicated on their forms that patients could receive their complete records.
Getting more than one set of records is a great idea. Johns Hopkins Medicine suggests keeping one set in a safe place at home, and putting the other in your bag, so you always have it ready when you go to your doctor's appointments.
Read What You See Correctly
What does a positive test result mean? It means that a disease or a substance was found. You also may see a result of inconclusive, which means you'll probably need more tests to determine a diagnosis.
To learn more basic terminology, "there are online test portals like Lab Tests Online that can assist patients in understanding their lab results before the patients have their visit with their physician," says McCoy. 
You can learn more about standard tests like a complete blood count, but again, it's essential not to panic over your results, or assume anything specific about your health, until you talk with your doctor.
Key Questions
Write down a list of critical questions before you speak with your physician. "Doctors are there to help patients understand any health concerns they have," says Dr. Adewole Adamson, assistant professor in the division of dermatology at Dell Medical School at the University of Texas, Austin. 
"Writing questions down can help patients communicate their concerns. If any terminology feels intimidating, don't feel bad about admitting it and asking your doctor to provide clarity."
A few basic queries you can ask your doctor might include:
Do my test results fall into the normal range?
What treatment do my results indicate?
Do my results indicate improvement in my existing condition?
If you find anything that looks like a mistake in your results, speak up. It's never annoying to politely ask for help regarding something as important as your health.
Use What You've Learned For Better Health
Amy DeGroot Hammer, an educator in Sioux City, Iowa, has done this wisely. "After being placed on a variety of medications that were not helping me, I decided to learn about my medical records and bloodwork," she says. 
"Accessing my records and looking them over before my visit helps me guide the questions and get results and answers in the short time I have with the doctor. It also helps keep me accountable to myself — I'm no longer in the dark. I have access to the blueprint of my body at any given moment."
Obtaining and understanding your medical records can significantly improve your health and provide help from your doctor. "The doctor-patient relationship is a vital partnership," Adamson says. "Proactive patients are important in achieving the goal most seek: maximizing patient health and wellbeing."
Lisa Mulcahy
is an internationally established health writer whose credits include Oprah Daily, Good Housekeeping, Prevention, Elle, Cosmopolitan, WebMD, Glamour, Men's Health, Marie Claire, The Los Angeles Times, Harper's Bazaar, Woman's Day, Health, Family Circle, Self, Redbook, Parade and Seventeen.  She is the author of eight best-selling books, including the Amazon #1 new release, The Essentials of Theater.
Read More