Jason Resendez Unites Latinos Against Alzheimer's
He leads a national coalition that advocates for this high-risk population
Growing up in small-town south Texas, Jason Resendez didn't often think of his Latino identity.
"When you grow up in a minority/majority town where everyone has a similar lived experience — working class, a lot of first-generation students — you don't really think of yourself as a Latino," he says.
Then Resendez moved to Washington, D.C. to attend Georgetown University, where being Latino absolutely meant being a minority. He got plugged into activism there — and he never stopped, working for two of the largest Latino advocacy organizations before landing at nonprofit UsAgainstAlzheimer's to help it address the devastating impact of Alzheimer's disease on Latino communities.
"When you are worried about putting food on the table, you're not necessarily going to prioritize memory issues."
Resendez is now head of the organization's LatinosAgainstAlzheimer's Coalition and the executive director of its new Center for Brain Health Equity, where he uses his policy, research and community-building expertise to make national-level change in how Latinos are equipped to navigate Alzheimer's.
Next Avenue: You have a mission to build a more inclusive Alzheimer's movement. How has the Alzheimer's movement historically left out Latinos?

Jason Resendez: It goes across the life cycle of the disease. We know that Latinos are at greater risk of Alzheimer's. They're about one and a half times more likely to develop Alzheimer's than non-Hispanic whites. Despite this, they're less likely to receive a diagnosis from a physician as compared to white Americans.
They're less likely to be asked or to be enrolled in research. They're less likely to utilize care services or have access to care resources.

Why are Alzheimer's and dementia so often undiagnosed or misdiagnosed in communities of color?

I think there's just not enough general knowledge about Alzheimer's as a progressive brain disease in the same way that there's knowledge about diabetes and cancer.
Another reason is stigma. Stigma certainly is an issue when there's something wrong with your memory. There is an automatic reaction to ignore it or not to bring it up.
And then there's just an order of priorities. When you are worried about putting food on the table, you're not necessarily going to prioritize memory issues that you might be seeing in your mother or your grandmother.
There's a number of competing priorities related to resources that also contribute particularly for lower-income individuals. We're also talking about a serious lack of health care infrastructure in underserved communities — particularly a lack of specialist care. Growing up in south Texas, for example, if I needed to get an MRI or a PET scan, that was a three-hour drive.

Let's talk about another one of your focuses — improving research.

When you think about how vital research is to developing new treatments, and when you think about the amount of money we're spending to treat Alzheimer's and related dementia — it's in the billions of dollars. When you think about what research looks like in this country, it is extremely exclusive and exclusionary of underrepresented communities, particularly in Alzheimer's.
We're talking about Alzheimer's affecting Latinos one and a half times more, yet when you look at research, these communities make up less than eight percent of federally-funded Alzheimer's clinical trials. When it comes to private-sector trials, there's not even good data. These individuals, their tax dollars are going into Alzheimer's research to develop a treatment that might not work for them once it's developed because they were not included in the research.
"This is a health crisis, but it's also an economic crisis that places a huge hardship on individuals and families."
Where we conduct Alzheimer's research in this country is primarily in your traditional academic medical center that doesn't reach into under-resourced communities. There's a major selection bias with the research that happens in those centers, and we're not investing in improving outreach and community infrastructure to address that selection bias at the rate that we see the numbers of Alzheimer's cases growing and the demographic shifts within those cases shift.
We've been mapping where Alzheimer's trial sites are compared to the patient population. There are no federally-funded Alzheimer's disease centers in all of Texas, where we see some of the highest rates of Alzheimer's among Latinos.
The other aspect of this is what we call inclusion/exclusion criteria for clinical trials. In Alzheimer's, they're extremely tight. We're talking about excluding individuals with a lot of co-morbidities, primarily diabetes and heart disease, which are higher in communities of color and under-resourced communities.

What are some of the biggest accomplishments you've made with LatinosAgainstAlzheimer's?

We're not going to make progress on what we don't measure. We released a report that, for the first time, put economic numbers behind the prevalence rate of Alzheimer's and underrepresented communities. That's really helped to shift how we can have conversations on the Hill [Capitol Hill] with not just Democrats, but also with Republicans talking about the high cost of Alzheimer's and inequities within Alzheimer's.
One of the things that we realized in doing economics research was that, yes, this is a health crisis, but it's also an economic crisis that places a huge hardship on individuals and on families. And we're not going to be able to address that just through clinical research. We're going to have to address that through social policy. So we've become big champions for paid family and medical leave because that is a huge issue for caregivers.
Another thing we're really focused on as part of this new Center for Brain Health Equity is helping communities, researchers and public health departments better leverage Alzheimer's data to understand and address disparities. So we've launched something called the National Alzheimer's Disease Index, which is a really cool platform that helps us to visualize health disparities by using Medicare data.
I can look at and develop maps and understand where Alzheimer's is costing African American women with diabetes the most, and I'll generate a map to see where that's manifesting. Unless we're coming to partners with the data, it's a lot easier to put it under the rug.
When I'm able to go to a congressional member's office and say, 'Did you know that seven percent of your district has Alzheimer's or related dementia?' Oh, that doesn't seem so high. Except that they represent sixty percent of your Medicare costs. It changes the conversation that we're able to tap in the sense of urgency.
Two Questions for Our Influencers
If you could change one thing about aging in America, what would it be? 
I would make the promise of healthy aging equitable for all communities. Getting older should be part of the American Dream, but too many families of color and low-income families are being shortchanged by our collective failure to address systemic racism and health inequities. Combined, these factors contribute to Alzheimer's being the last chapter in too many of our stories.
How has the COVID-19 pandemic changed your perspective on aging?
COVID-19 has deepened my understanding of how interconnected our economic and health struggles are. From paid family leave to stronger community health centers, there's an urgent need to drive economic and health equity together.
(Correction, Nov. 18, 2020: An earlier version of this article misstated the percent of Latinos in federally-funded Alzheimer's clinical trials. It's less than 8%, not 20%.)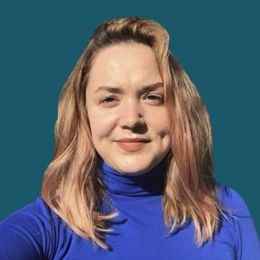 Grace Birnstengel
was an editor, reporter and writer for Next Avenue. She focused on in-depth storytelling and the intersections of identity and aging.
Read More