Jessica Fletcher's Cabot Cove
The author's father wrote many 'Murder, She Wrote' tie-in novels and knew the importance of place to storytelling. Even a fictional place like Cabot Cove.
My dad loved to spend his days and nights pretending he was Jessica Fletcher. For nearly 30 years, he was consumed with thought: "What would Jessica do? What would Jessica eat? What would Jessica wear? Would Jessica make a blueberry pie or blueberry muffins this morning? What flowers would Jessica plant in her garden? Will Jessica take a bike ride to the docks today? Is tonight a good night for Jessica to invite friends over for a lobster dinner?" 
My dad, Donald Bain, wrote 46 of the bestselling "Murder, She Wrote" tie-in mystery novels with "Jessica Fletcher." His name is on the cover of the books — along with Jessica Fletcher's.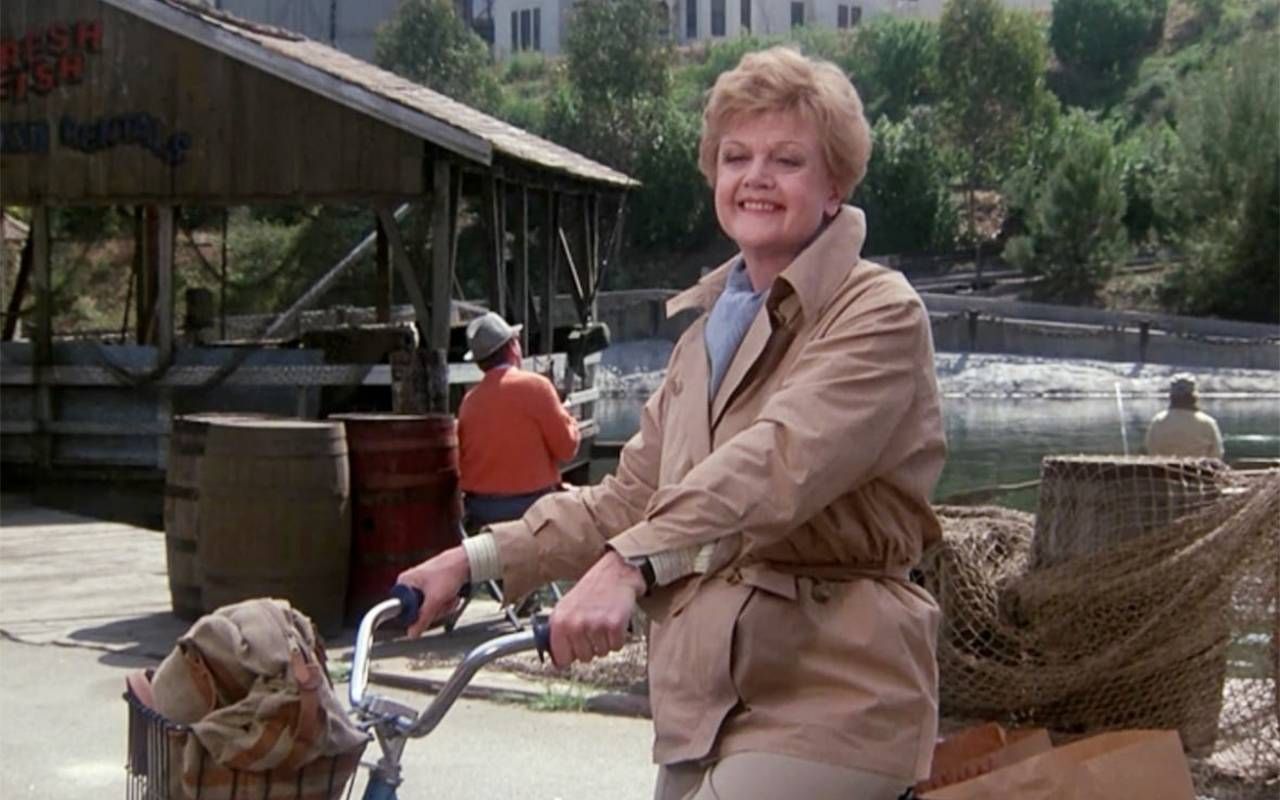 Of course, Jessica Fletcher is fictitious. Angela Lansbury, who sadly passed away in October 2022, brought her to life in the TV show. 
Sadly, my father passed away, in 2017. He was a prolific writer — he penned 150-plus books, fiction and nonfiction. Along with the "Murder, She Wrote" series, which continue to sell well, he also authored all of Margaret Truman's Capitol Crimes mysteries, as well as many other bestsellers including "Coffee, Tea or Me?" I was lucky enough to work on several of the "Murder, She Wrote" books with him — he taught me so much about writing and he was a great editor, too.
Location, Location, Location
My dad knew that the setting of "Murder, She Wrote" was as important as the mystery plots he created. As novelist John Gardner once famously said, "To establish powerful characters, a writer needs a landscape to help define them; so setting becomes important." 
I was lucky enough to work on several of the "Murder, She Wrote" books with him — he taught me so much about writing
Cabot Cove, Maine, is the setting for Jessica Fletcher's beloved hometown, and where many of the "Murder, She Wrote" books and television shows take place. Fans of my dad's books often wrote to tell him how much they loved his meticulously-researched settings whether it be Cabot Cove — or Scotland, New York City, Mexico or any of the other destinations where he took Jessica to visit and to solve a mystery. 
But many also wrote to tell him they preferred the novels that take place in Jessica's Cabot Cove. Ask any "Murder, She Wrote" fan — of the TV show or books — they'll tell you that Cabot Cove is more than a location, it's practically a character in itself.
This suited my father just fine. He grew up on Long Island and lived there most of his life, but loved Maine, especially the moody weather and rocky coastlines, thanks to his Scottish Highlands roots. He'd especially enjoyed a fly-fishing trip he once took with some buddies to Grand Stream Lake, in northern Maine near the Canadian border. Like many readers, he, too, loved Cabot Cove and writing about it.
Cabot Cove: Only Real in Fiction
The plot thickens: Cabot Cove does not exist. 
Intrigued readers have tried to solve the mystery behind the inspiration for the fictitious Cabot Cove — there are several contenders like Maine's Boothbay Harbor and Castine.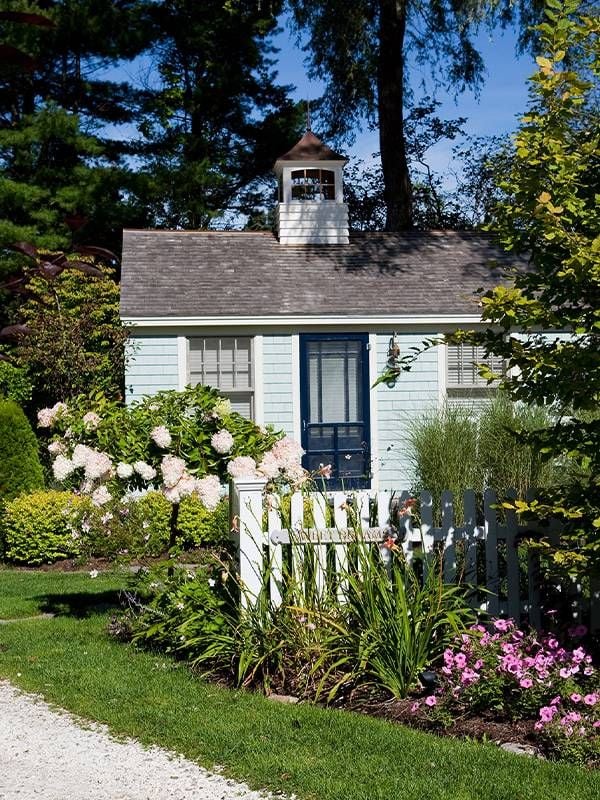 But Kennebunkport, about an hour-and-a-half drive from Boston, is one of the most favored coastal towns, and why not? It has all the feels of Cabot Cove. Kennebunkport's year-round population is small, about 3,500, much like Cabot Cove's 3,560; in the summer the number grows considerably thanks to the tourists.
There are many restored Victorian mansions, like Cabot Cove. There is also a cove in Kennebunkport named Cabot Cove — a tidal cove fed by the Kennebunk River, and also thought to have inspired the name of Jessica's beloved hometown. It should be noted that the TV show was actually filmed in Mendocino, California and at Universal Studios.
Cozy mysteries are comfort food for the soul, and Cabot Cove is the epitome of comfort — lobster rolls with warm butter, sun-kissed lazy Sunday afternoons, wood-burning fireplaces. Life is slower in Cabot Cove, Maine, it is a place for pause. Of course, there's murder, but it's a cozy murder.
Channeling Jessica Fletcher in Kennebunkport
Summer is celebrated in Maine. It's the season of warmer weather, ripe wild Maine blueberries, lush wildflower gardens, lobster dinners, fishing excursions, hanging out on the docks, biking and jogging along the beach or town — all favorites of Jessica Fletcher.
Here is a sampling of some spots in Kennebunkport and Kennebunk (aka the Kennebunks) to channel Jessica's summer pastimes:
Eat
Mabel's Lobster Claw Restaurant: Okay, this cozy restaurant has Jessica Fletcher's name all over it. Mabel's is a small, friendly restaurant and has been serving "steamed lobstah" as well as "baked stuffed lobstah" and shore dinners (steamers, chowder, lobster) since 1953. Mabel's World Famous Blueberry Pie (those wild Maine blueberries) is an exclamation mark. There's also a front porch for dining. It's really popular but if you can't snag a table, go to Mabel's Shack next door for lobster rolls and ice cream.
Alisson's: Get a table on the second floor at this locals-favorite restaurant on Dock Square for all the waterfront action, killer lobster rolls and Maine Root Blueberry Soda.
This is where Jessica would dine if her Scotland Yard detective friend, George Sutherland, came to visit (by the way, George was named for my grandfather, my dad's father and my dad's middle name is Sutherland).
The Clam Shack: Dating to 1968, this really is a clam shack and if you need a clue where to find it, it's on the bridge. Grab a lobster roll or boiled lobster dinner to go, and sit by the dock.
The Pilot House's slogan is "respect the locals." An unpretentious watering hole, with no fuss, on the harbor in Kennebunk, is a page out of Cabot Cove. Expect fresh fish sandwiches and lobster rolls. You can also take a lobster cruise and whale watching excursions from here.
White Barn Inn Restaurant: This is where Jessica would dine if her Scotland Yard detective friend, George Sutherland, came to visit (by the way, George was named for my grandfather, my dad's father and my dad's middle name is Sutherland). The restaurant is celebrating the 50th anniversary of its Forbes 5 Star and AAA 5 Diamond fine dining this year. The inn has actually been around for 150-plus years. The celebrations include special menus and lobster bakes. Jessica loved to cook, so the cooking classes also have appeal.
H.B. Provisions: If J.B. Fletcher opened a place where everyone could gather in Cabot Cove, it might be this spot and renamed J.B. Provisions (Beatrice is Jessica's middle name.) It's a lively general store with the requisite wooden floors and sells a little bit of everything. It is Kennebunkport's "Cheers" — everybody knows your name here if you're a local who gathers early in the morning for coffee and town talk and for the famous sandwiches at lunch, too. No doubt, Jessica's pals Seth and Mort would be regulars.
Play
Goose Rocks Beach: A popular three-mile stretch of sand and surf for sunning and water sports, and a bike ride. The crescent-shaped beach is unique for Maine — the sand is soft, not rocky. Gooch's Beach in Kennebunk is larger and also popular.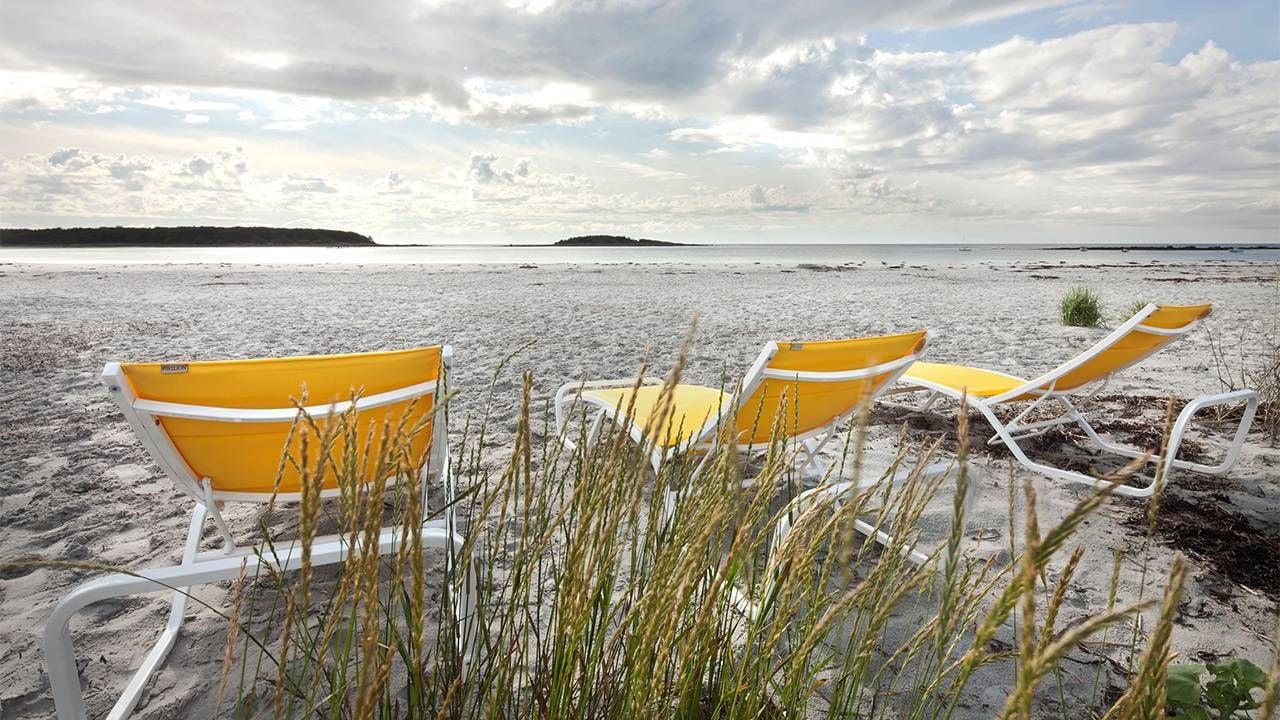 Walker's Point Estate: You can drive or walk or, you can do what Jessica would do — bike or jog along Ocean Avenue to Walker's Point Estate, home of the Bush Compound, aka their Summer White House. The compound is off limits to visitors but there is an area across the way with benches.
Dock Square
Dock Square sits prominently in the middle of town. It's the hubbub of Kennebunkport and there are docks that are flanked by restaurants and shops. The Lanigan Bridge crosses over the Kennebunk River connecting the Lower Village of Kennebunk to Dock Square.
Cape Porpoise
Just two miles from Dock Square (yes, you can bike) is this darling lobster fishing village, a scene right out of "Murder, She Wrote." It's on the map for its pier — to watch the fishing boat action, to photograph the Goat Island Lighthouse in the distance and it is also home to the seasonal, no-frills, family-owned Nunans's Lobster Hut, celebrating its 70th birthday this summer. Expect lots of lobster — lobster stew, lobster roll, lobster salad, boiled lobster dinners and, of course, blueberry pie and blueberry cobbler.
Rachel Carson National Wildlife Refuge
Located in neighboring Wells, there are several trails for hiking, biking and also opportunities for fishing —Jessica would love it.
Stay
Cottages at Cabot Cove
The obvious spot for "Murder, She Wrote" fans to curl up for the night in Kennebunkport is the Cottages at Cabot Cove, a collection of 16 seasonal cottages (open early May to end of October).
"A great number of guests inquire about the connection between the Cottages at Cabot Cove and "Murder, She Wrote" at one point during their stay."
The property gets its name from the tidal cove that runs through it, and definitely piques the curiosity of passersby.
"In one day, I saw four vehicles stop to take a picture of our Cottages at Cabot Cove sign out front, and one had the book in her hand," says Karin Wittet, general manager of Cottages at Cabot Cove. "Others will park and explore the grounds, asking many Jessica Fletcher questions and enjoying the magic of Cabot."
Guests, too, are intrigued. "A great number of guests inquire about the connection between the Cottages at Cabot Cove and "Murder, She Wrote" at one point during their stay," says Wittet. "People generally love to discuss their fondness for all things "Murder, She Wrote," including the twists and turns in the books."
Formerly known as the Sleepy Hollow Motor Lodge, cozy mystery lovers will especially appreciate the coziness — the one- and two-bedroom cottages are on the small side. But they're outfitted with all the things you'd expect from a high-end property, including kitchens. There are patios with Adirondack chairs and also fire pits to meet other Jessica fans. Complimentary bicycles are available and row boats, kayaks, stand-up paddleboards are, too.
There is also a "Murder, She Wrote" stay package, including a Cabot Cove tote bag with Jessica Fletcher recipe cards, a book and other goodies, available throughout the season.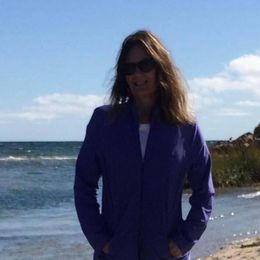 Laurie Bain Wilson
's work has appeared in Real Simple, Working Mother, OpenTable, Travel Channel, CNNTravel, Eat This, Chowhound, Parents, Salon, Wine Enthusiast, VinePair, New York Times and longtime correspondent at The Boston Globe. https://muckrack.com/laurieheather
Read More