'Tis the Season to Show Kindness to Lonely Adults
Ways to make the holidays less sad and isolating for older friends and neighbors
Four years ago, Galina Zuckerman and her family were looking for a volunteer activity they could do together over the holidays when visiting their daughter at college. They ended up volunteering with HANDS, an organization that provides meals and gift bags for Christmas to older adults in Burlington, Vt.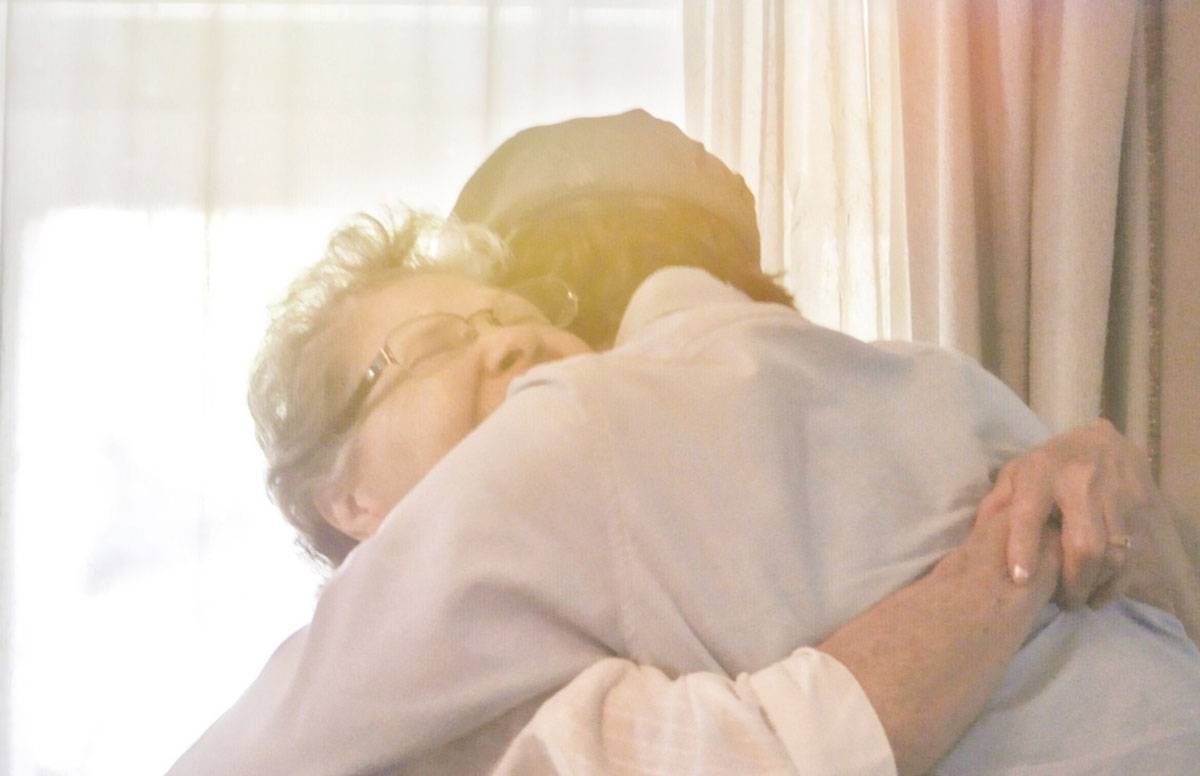 Zuckerman was impressed with how the organization was run, saying the attention to the elder neighbors was given with "so much care, thought and respect." The Zuckermans found the experience so rewarding that year they've continued to make volunteering a part of their family's yearly holiday traditions.
Why Holidays Can Be Difficult
If you have a holiday calendar filled to the brim with preparation and socialization, it's easy to forget that for some people, especially older adults, the season can provoke feelings of sadness, loneliness and isolation.
There are several reasons why the holidays can be stressful for older adults. Mark Silverman, CEO and founder of Amava, a social engagement website for empty nesters and retirees, says, "Images of group gatherings, so common in ads and television shows during the holidays, tend to reinforce feelings of loneliness. These feelings are exacerbated in a season when we all want to connect."
"Even 20 minutes over a cup of tea can make the day or week of someone who has become isolated."
The holidays can make people nostalgic for the past and invoke memories of a spouse, family or friends who are no longer alive. Ken Druck, a healthy aging expert and author of the new book, Raising an Aging Parent, explains, "In addition to missing loved ones who have died, older adults may also experience 'living loss' around the holidays. They may be grieving for children that grew up, friends that moved away, family estrangements or other situations that have caused them to feel left out this time of year."
Also, "families may come into town for the holidays and then disappear, resulting in a mood slump for the senior who is now all alone again," says Steve Barlam, president of the Aging Life Care Association in Washington, D.C.
In addition, older adults may have other issues that make them feel isolated during the holidays. Emma Dickison, CEO of Home Helpers, an in-home caregiving service, explains, "They may not be able to fully participate in the festivities due to limited mobility, sight issues or hearing loss, which makes them feel socially isolated. Older adults may also face financial stressors that make it hard to travel to family gatherings or participate in gift exchanging."
Volunteering Can Make a Difference

For people that want to spread cheer during the holidays, opportunities are abundant.
"Most communities have organizations devoted to the needs of older people who need help. It's just a matter of reaching out via email, helpline or through local social networks," says Silverman. Local community centers, religious institutions and senior living centers are always in need of volunteers, as are national organizations such as the United Way or Meals On Wheels America.
Jenny Young, vice president of communication at Meals on Wheels America, says, "The holidays can be especially isolating for the one in four seniors who live alone in America. Our organization has five thousand unique programs in communities across the country and our services range from home delivery of meals to serving group meals to friendly visitor programs."
Meals on Wheels volunteers do more than just deliver a nutritious meal to those in need. "Volunteers let seniors know they have not been forgotten," says Young. "Many volunteers form strong connections with the people they provide meals to by simply interacting with them and engaging in conversation."
While volunteers are needed year-round, a short-term commitment at the holidays is fine, too.
According to Silverman, "Most nonprofit organizations find the holidays a challenging time of year to recruit volunteers given people's competing priorities. Organizations are exceptionally thankful for the help and are often willing to go out of their way to provide additional training and mentorship for new volunteers."
Volunteering can be done at any age; there are frequently opportunities for kids. "It's a fun way to teach younger children the value of giving back to their community," says Young.
Zuckerman's son was 12 when the family started volunteering together. She says the experience taught him a lot and made him appreciate all the things he may have taken for granted.
"Burlington is so cold, people were so happy to come for a hot meal. And they appreciated the small presents," she says. "We spent hours packing useful things, each wrapped separately, so that these elder, and often lonely, people would have a full bag of presents to unwrap and uncover."
When older adults volunteer, they are not only helping others, they are also helping themselves. Studies have shown that volunteering can be a great tool in fighting depression. Silverman says, "Volunteering is a great way to socially engage while reminding older adults that they have something to give and that they have value."
According to Druck, older adults can find ways to contribute and repurpose their knowledge by tutoring or teaching kids to sew or play chess.
Little Ways to Spread Kindness and Cheer
When it comes to spreading holiday cheer, sometimes it's the simple things that are most appreciated.
Zuckerman says, "The best part is that all the volunteers sit with people and talk to them so that guests really feel they have others to celebrate with."
People don't need to work with an organization to spread holiday cheer, though. For example, if you are baking, consider bringing over some cookies to an older neighbor. Or if you are buying a wreath or poinsettia, why not buy an extra for an older friend?
Barlam says, "I know two sisters in their hundreds who live together. A volunteer offered to put up a small table Christmas tree and lights in their home. It was a small gesture, but it helped them mark the holiday in a meaningful way." Adds Silverman: "Even twenty minutes over a cup of tea can make the day or week of someone who has become isolated."
Older adults may be reluctant to say they are lonely or in need of assistance. Lori La Bey, CEO and founder of Alzheimer's Speaks, says, "This generation has a lot of pride. Maybe they want to go to a party but are afraid to drive in the dark or in bad weather. Offer to drive them, suggesting they would be doing you a favor because you don't want to go alone."
Don't forget to check on older neighbors from time to time, especially if the weather gets colder where they live. Young says, "Make sure their heat is working, the walk shoveled and that they have shelf-stabilized meals in case bad weather prohibits meal delivery service."
Finally, one of the best ways to help older adults is to slow down.
"Everyone is in a rush during the holidays, but if you see an older person at the cash register fumbling with their coins, don't roll your eyes or mumble under your breath," says LaBey. "Same thing if an older person is walking slowly in the crosswalk when you are driving. Be sensitive to the fact that they are older and may need a little more time. A little patience and kindness can make all the difference."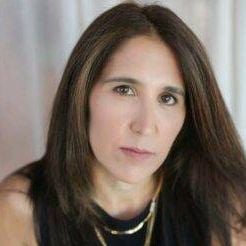 Randi Mazzella
is a freelance writer specializing in a wide range of topics from parenting to pop culture to life after 50. She is a mother of three grown children and lives in New Jersey with her husband.  Read more of her work on randimazzella.com.
Read More