Luis Guzmán on Playing Gomez in 'Wednesday' and What He Does the Rest of the Week
Actor Luis Guzmán talks about his iconic Netflix role as well as his overall career, and the time he found his son talking to Jack Nicholson
Imagine what it would be like to step into the shoes of a famous actor in an iconic role.
Could you see "Dirty Harry" with someone other than Clint Eastwood? "Breakfast at Tiffany's" without Audrey Hepburn? What about "The Godfather" without Marlon Brando?
You may just have an inkling of what it's like for actor Luis Guzmán, 66, to take on the iconic role of Gomez Addams in the Netflix series "Wednesday."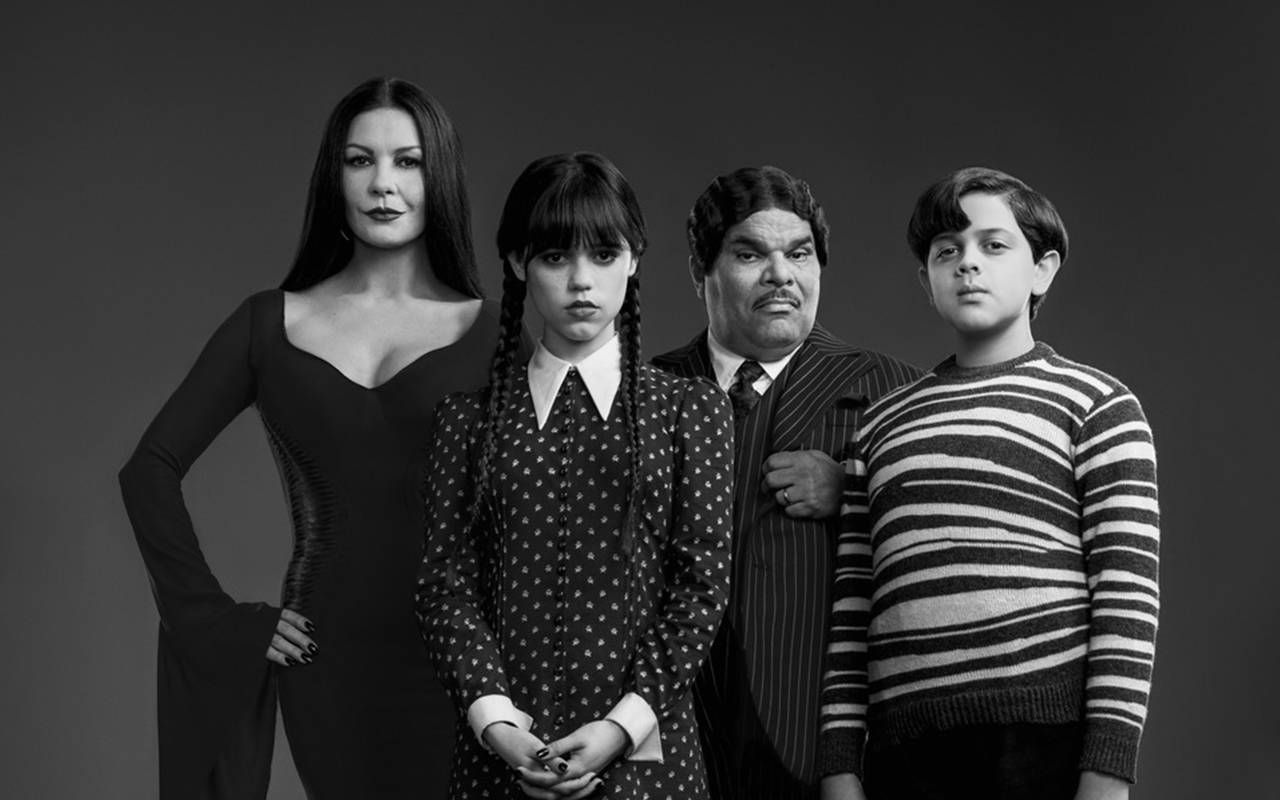 But before we get into what it's been like for him, let's start with how he got into acting — because he almost didn't.
What follows is our interview, edited for length and clarity.
Next Avenue: How and why did you get started in acting?
Luis Guzmán: Well, I used to do street theater on the Lower Eastside (in New York City). It was a hobby. I was more of a social worker than I was an actor.  
One day, I ran into a friend of mine, and he told me he was writing for a TV show. They were coming to New York, he could set me up an audition, and I kind of reluctantly went. Three weeks later, I found myself co-starring in the season premiere of "Miami Vice." And that was my first, what I call, 'Major League' gig.
"It is one of the most iconic roles out there. I grew up watching 'The Addams Family.'"
And all I wanted to get out of it was a used car. I got [the car] and my friend totaled it the next day.
Oh no! Well, luckily, you've been in tons of movies and TV shows since then. But you're still a regular guy. A friend of mine used to see you at the grocery store in Vermont. How do you remain so grounded?
I just like being honest, man. I think it is the simplest form of my heart and being humble and looking into people's eyes that I work with and making that connection. You know, just being real.
In "Wednesday," you're playing such an iconic character because everyone knows Gomez. Did you approach this role in a different way than you have approached other roles?
It is one of the most iconic roles out there. I grew up watching "The Addams Family." I saw the movie "The Addams Family." It's always something that I've always gravitated to as a kid; it was one of my favorite shows to watch.
I guess my thing was, I wasn't really looking to duplicate what had been done before. Tim Burton had a hand in explaining to me — this is not about the comedy. I give a lot of credit to the writing of the show because the writing itself is phenomenal and that in itself makes it all comical. Tim pretty much wanted me to play Gomez straight. And that, in its own way, some of the comedy does come out.
"I guess my thing was, I wasn't really looking to duplicate what had been done before."
So that was that was my approach to it. Really. You know, just make it simple. Make it honest. Make it loving. Make it passionate. Being a husband, being a dad. Those were the elements to the formula of me playing Gomez.
I was stunned when I heard people complaining that you don't look like Gomez. If they knew the actual cartoon that started it all from the New Yorker, they would know that — with no disrespect intended to John Astin or Raul Julia — you look more like the original Gomez than anyone who has done the role before. Did that bug you at all?
It bugged me a little bit — not because of what people were saying, but more because of the ignorance and not understanding the artistry of what we as actors do. You could never duplicate the TV show. You can never duplicate Raul Julia as Gomez. I mean, for that matter, they should have also complained about the cartoons of the Addams Family.
I just approach that as, this is my dream happening on another level. So, I was not going to allow the haters to take anything away from that, because, like I said, to me, they just didn't understand.
And more than anything, I got so much love and so much support from so many people out there. That was a feel-good thing for me. Listen, man, it just really humbled me, and I say it a lot because it's true.
This is my first time doing something that has been done before a few times. I'm just all giddy and happy and a kid in a candy store about it. I'm totally blown away. I'm honored. This is what dreams are made of. It's like you can go through a career for thirty, forty years and all of a sudden you come to this juncture in your career, and you say, wow, this is amazing. Like I said, it's humbling.
Tim Burton is known as one of the masters of all things creepy. What was it like working with him?
I found Tim Burton to be one of the most grounded people I've ever worked with — like a cool cat. I watched him a lot. I listened to him. Even when he wasn't talking to me, I would listen. He understands that universe because it's part of the universe that he created, so to speak, in that art form of creepiness, if you want to call it. So, it just made me really feel proud of being part of such a project with him. We had a great relationship. We really hit it off well. It was a great collaboration.
"I found Tim Burton to be one of the most grounded people I've ever worked with — like a cool cat. I watched him a lot."
Do you have any role models, or have you had role models in acting? Are there any people you particularly admired?
I admire people like Marlon Brando. Another one was most definitely Raul Julia. One of the roles that really stood out was watching Raul in "Kiss of the Spider Woman." With Marlon Brando, I mean even before I got into acting, I used to watch "On the Waterfront" because I was trying to figure out how the hell did this guy do this and it was so effortless.
Believe it or not, I enjoy watching people like Rita Moreno because there was just something about her that stood out to me. When I saw her documentary ["Rita Moreno: Just a Girl Who Decided to Go for It"], I said, okay, she's a homegirl. Because she played all these beautiful roles and stuff like that, and when you just follow certain people, and you watch a documentary, then it all comes full circle. So, I just absolutely admire her work, and she's still doing it.
As you've gotten older, has your career changed? Has it gone the way you thought it would go?
It never goes the way I thought it would go. Only because it's like peaks and valleys. You find yourself doing all these really cool things, and then you also find yourself doing these little things. I'll do independent films because I want to, but I also think that I position myself in a place now that I could be called a producer. I could begin to create things with other people. I could be a creative force in this industry, but also that I've become a voice, too. I'm a social activist. I'm proud of that. I have my opinions. I love promoting humanity. I love promoting actors, directors, producers, all different kind of causes. So, I'm really happy with those opportunities because they give a voice to the voiceless.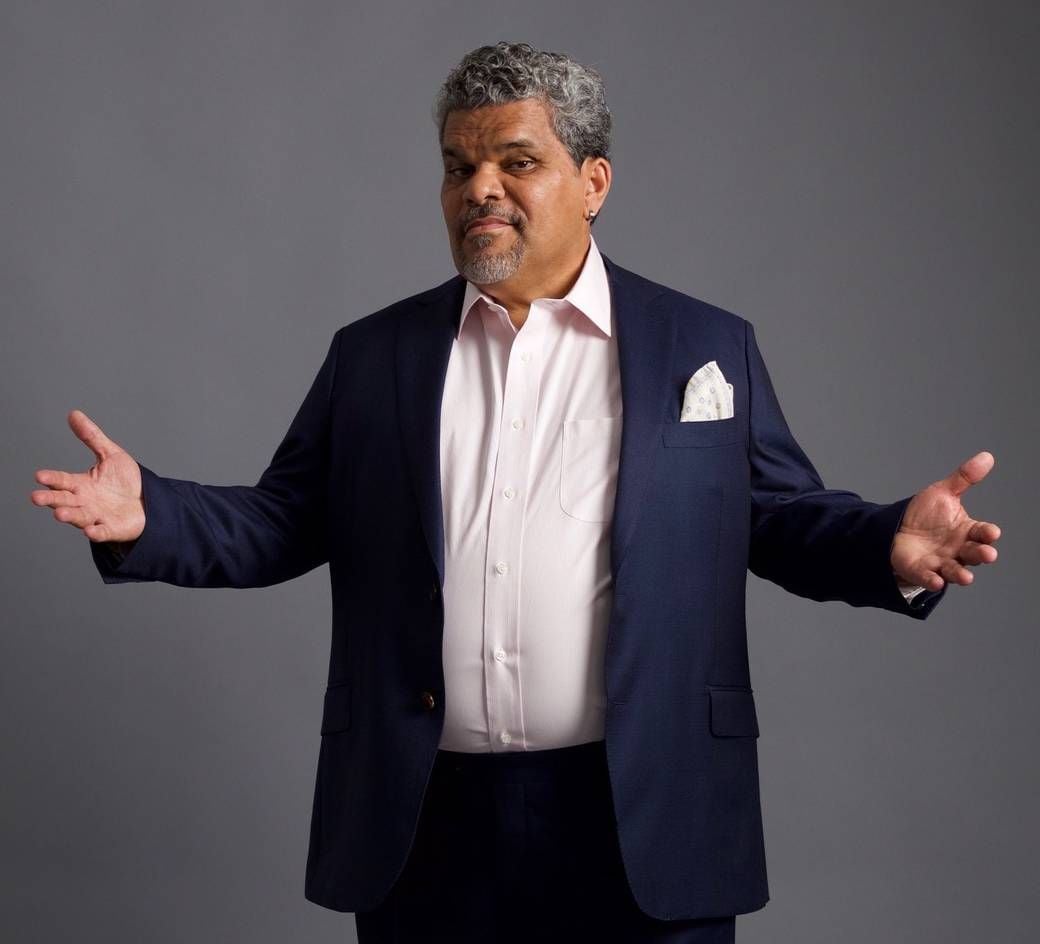 Absolutely. You've played such the gamut of roles over the years — everything from scary guys in shows like "Oz" and then yourself, where you were hilarious, in "Community." What are some of your favorite roles that you've gotten to play over the years?
Oh, wow. Well, I would say Pachanga [in "Carlito's Way"] was one of them. When I did "Journey to the Mysterious Island," that was another one because now my fan base was six- and seven-year-olds. Definitely all of Paul Thomas Anderson's movies, all of Steve Soderbergh's movies. Working with Adam Sandler on "Anger Management" was fun. "The Count of Monte Cristo" was great. This little film that I did in Puerto Rico called "Maldeamores" ("Lovesickness"), which I think is one of the best films that I've ever done.
Of course, playing Gomez, but also doing stuff like playing a trauma nurse on a TV show for three years [in "Code Black"]. And it wasn't so much playing a trauma nurse, but it was all the things that I've learned — and a role that took you into a space where you really cared about someone being able to go home.
I loved doing "How to Make It in America" because that was all about the hustle. There's little movie that I produced called "Puerto Ricans in Paris," and I was really proud of that because that was like a budding film, and I got to work with a bunch of my friends, and we all put it together. We shot this movie in 16 days in Prague, Paris and New York.
Most recently, I did this incredible independent film called "Story Ave." That's going to premiere at Sundance. My son, Cemí Guzmán, was part of the producing team. Asante Blackk and I, we play opposite each other. That young man is such a phenomenal talent. 
What was it like working with your son?
Oh, great! He's an up-and-coming producer. I think that kid's going to run the studio someday. He's a very well-organized young man. He knows a lot. He puts in the work. He understands it, and I say that he still has some things to learn, but he's on the right path, and I'm really proud of that.
"Then I go up to Jack Nicholson's bus, and I knock on the door. Who opens the door with the lever? My son!"
He was my assistant when we did "Anger Management." I think he was like ten years old at the time. I told him I was paying him five dollars a day. Every time we would show up to set, he would go and get me my breakfast and coffee. One day, he left, and twenty minutes go by. I said, where's this kid? He usually comes back, and it's like half hour. I'm telling all the PAs (production assistants), where's my son? Nobody knows where he is.
I start looking around base camp. Then I go up to Jack Nicholson's bus, and I knock on the door. Who opens the door with the lever? My son! I asked, "What are you doing in Jack's bus? I want to see Jack." He says, "We're having a conversation, Pop. Is that okay?" A ten-year-old! Well, I took him back to my trailer, sat him down, and said, "Son, today's your last day." Then I gave him a pay raise. I paid him ten dollars a day, and he stood with me all the time.
I think he's going to make some wonderful films and documentaries.
How many kids do you have?
Five. I adopted four of my children. Three girls, two boys. I love them to death.
Is there anything in the entertainment world that you haven't yet done that you'd like to? You mentioned getting into producing more, but is there anything you haven't done?
Man, you know what, I would love to be that real underdog dude that just flips a whole neighborhood upside down, like a real hero. Something with a true social message to it. Those heroes fascinate me.
One of my heroes when I was a teenager, I saw this movie called "Billy Jack." I always wanted to be Billy Jack. It was such a great movie, and it had such a powerful message, a social message about just being a good guy and playing that underdog and coming out on top, kicking ass.
What would people be surprised to know about you?
That I am just multifaceted, man. I'm a badass cook. I'm an incredible dancer. I live in Vermont. I ride around on a lawn tractor.