Spring Cleaning Can Make Your Home Environment Safer
Clearing out medicine cabinets, organizing papers and making a home fall-proof are ways to start
Spring cleaning is a tradition deeply rooted in cultures around the world as a way to transition between seasons and clear away the soot, dust and clutter of a long winter indoors. For people of all ages, this practice comes with health benefits.
A cleaner house is better for the immune system, and can help in the removal of allergens, bacteria and even foodborne pathogens. It can also be a form of stress relief, and a way to stay active after being cooped up inside.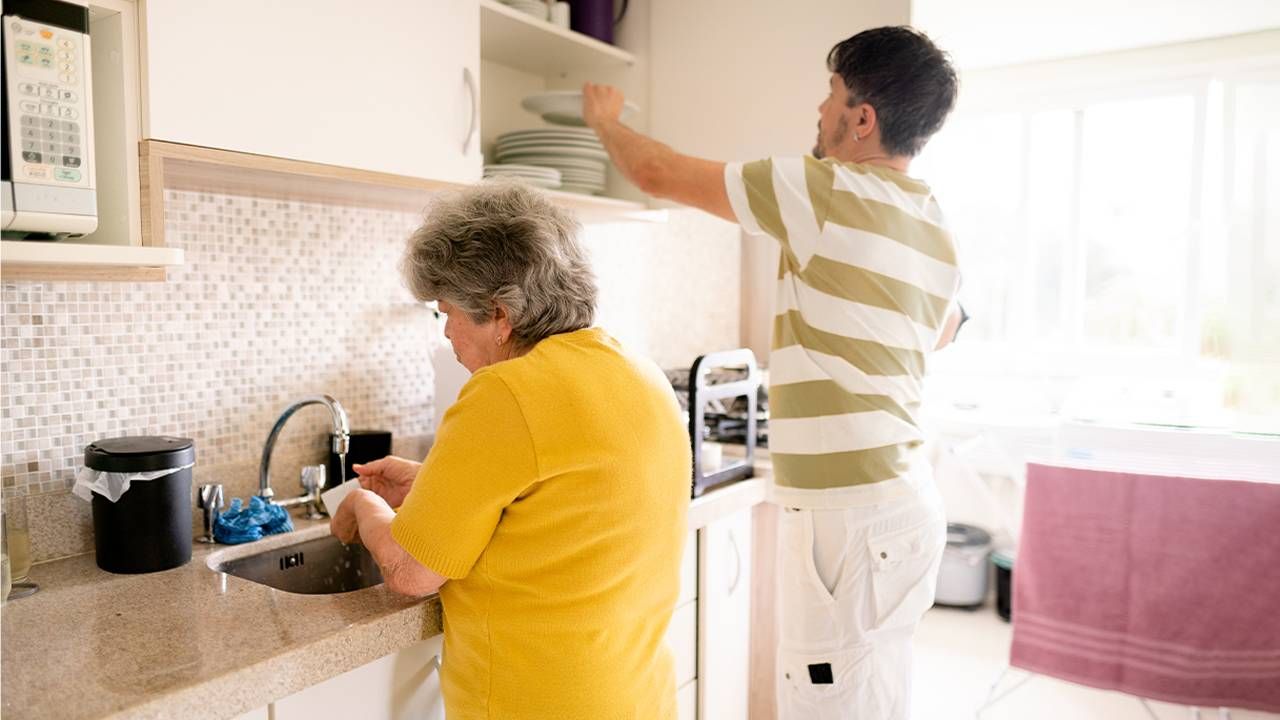 According to Sonya Edwards, the executive director of ESOP Realty, Inc., the nonprofit real estate arm of Cleveland-based Benjamin Rose Institute on Aging, for older adults, spring cleaning is also a great time to start fresh in checking any safety issues that have presented themselves since last spring.
"Spring cleaning and organizing has several benefits that go beyond having a clean, decluttered home, including preventing falls and injuries, avoiding illnesses and reducing your loved one's stress and anxiety," says Edwards. "There is no better gift for your loved one than a healthy, happy home."
Here are just a few ways Edwards recommends getting started:
Safely Clear Out the Medicine Cabinet
These days, prescriptions can be so pricey that throwing them out may seem wasteful. But what many people don't know is that some medications lose their effectiveness as time goes by, and some can even change in chemical composition.
This may not seem like a big deal when it comes to headaches or slight coughs. But the risk posed by expired life-saving medications like insulin and antidepressants can be greater, which is one of the reasons the FDA began to require use-by dates for prescription medicines in 1979.
A cleaner house is better for the immune system, and can help in the removal of allergens, bacteria and even foodborne pathogens.
Proper disposal of medicine is a key part of home safety.
"You don't want to give easy access [to medications] to people who come into your house," says Carol O'Brien, chief counsel to Ohio Attorney General Dave Yost. "Unfortunately, even a relative who can get into your medicine cabinet may take medications that you may or may not be using."
According to O'Brien, drugs can be disposed of in your local community on annual National Prescription Drug Takeback Day, a nationwide spring event that not only supports home safety, but also works to stem the ongoing opioid crisis by keeping dangerous drugs out of the wrong hands.
The event, "gives people the opportunity to clean out their medicine cabinets of any drugs, pills, liquids, hypodermic needles or anything they have in there that they're not using," says O'Brien.
This year's event takes place on April 30.
But what can you do to dispose of medication at other times?
The U.S Food and Drug Administration recommends bringing expired medications to an approved take-back location found through the Drug Enforcement Administration's online locator.
If there is no location nearby, the FDA keeps a regularly updated list of medications that can be flushed at home using a toilet. Medication not on this list can be thrown out in the trash mixed together with unappealing items like cat litter, coffee grounds or dirt to discourage anyone from swallowing them.
Edwards adds, "Pill containers often have your full name, address, phone number, and other identifiable information. You should remove the label or black out the information to protect yourself. Scammers can use the personal information found on pill bottles to steal your identity or potentially fill fraudulent prescriptions in your name."
Organize and Shred Old Documents
Even young adults can easily wind up swamped with receipts, tax documents and bank slips. For older adults who were managing finances long before many of these became digitized, financial records may amount to stacks of papers in their houses dating back decades.
What can be challenging is knowing what should be kept and what should be thrown away.
"Generally, taxpayers should keep their tax records for at least three years after the due date of the return, as they can be useful to verify income for certain purposes, and/or to verify identity," says Tiffany Taylor, the assistant director of Housing and Financial Counseling with Benjamin Rose subsidiary ESOP. The IRS is also limited to auditing tax returns within the first three years after filing.
According to Taylor, paperwork for current policies and deeds, as well as any permanent documents such as birth certificates, last wills and testaments, Social Security cards and marriage licenses should always be kept.
"A safe deposit box is recommended for storing these important documents," Taylor says. "If a safe deposit box is not used, they should be kept in a fireproof safe with back-up copies made."
According to Edwards, "Scammers are all around us, on our phones, computers and even going through our trash to find private information. It is important to shred or destroy mail or papers that contain personal information, including medical records, to keep you safe from people who could use your discarded documents to take advantage of you."
To destroy these documents, Edwards and Taylor recommend:
Using a paper shredder. Shredded paper can then be disposed of in separate trash bags for added safety.
In lieu of a paper shredder, soaking documents in water until they are unreadable.
Cutting up or punching holes in old credit cards.
Hiring a disposal company. These services can be especially useful for older adults who cannot manage the volume of paperwork they may have on their own.  
Fall-Proof and Maximize the Home for Safety
Spring cleaning season is the perfect time to assess how safe the home is to physically navigate, and if any changes need to be made. Checking for the presence of fall risks should be first on the list.
"Installing grab bars, removing rugs and clutter, and ensuring good lighting doesn't just make your home safer, it could save your life."
"Even though anyone can fall, when an older adult falls the injuries are much more severe and can lead to death," says Edwards. "Installing grab bars, removing rugs and clutter, and ensuring good lighting doesn't just make your home safer, it could save your life."
Making changes to the home doesn't just help to prevent falls; it also helps older adults age in place, rather than needing to relocate to a new home or assisted living facility.
"One of the keys to maintaining independence and staying safe at home is to modify the home to make it more accessible and safer," says Edwards. "Being able to access all the areas of your home that you need will improve your quality of life and help you stay in your home for as long as possible. As a real estate agent, when buying my own home I recognized the importance of finding one that would meet the needs of me and my own family as we aged, including one we could make wheelchair-friendly."
Edwards recommends fall-proofing the home by:
Removing clutter from the floor, stairs and anywhere with high foot traffic.
Avoiding using throw rugs, and replacing them with non-slip mats, especially in areas that can get slippery like the kitchen and bathroom.
Taping down any loose carpet, and replacing worn carpeting as soon as possible.
Scheduling repairs for or replacing loose or uneven floorboards.
Improving visibility with better lighting.
Important home modifications to consider include:
Installing grab bars near the bath, toilet and stairs.
Replacing doorknobs with easier pull handles.
Replacing tubs with walk-in showers.
Widening doorways for easier use of walkers and wheelchairs.
Installing ramps in place of stairs.
When assessing the safety of the home, be sure to also:
Inspect home for signs of leaks, damage or pests.
Check and clean appliances, especially filters, fans and vents
Make sure the home is well insulated.
Replace the batteries in smoke detectors.
Both national and local organizations offer thorough and comprehensive home safety assessments to help older adults and caregivers pinpoint areas in the home that are potential safety risks. You can also do a self-evaluation using the AARP's Home Safety Checklist along with the Home Maintenance Checklist from the National Center for Healthy Housing.
Concludes Edwards, "Implementing these home cleaning and maintenance strategies each spring allow older adults and those who care for them to rest more easily all year knowing that they have made the home a safer place."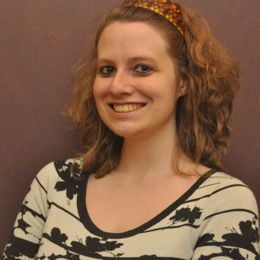 Julie Hayes
, MS, is a Content Manager with Benjamin Rose Institute on Aging. In her role, she oversees the development of content for the organization's website, benrose.org. She also serves as a lead writer, editor and coordinator for the organization's editorial partnerships with Guideposts and Active Daily Living.
Read More