Menopause in the Workplace: How Women Can Cope
How experts say employers could help menopausal women
Each day, an estimated 6,000 women reach menopause. It begins with a significant transition around age 45 called perimenopause, which can last upwards of 14 years. And with a growing number of women 45+ in today's labor markets, that translates to possibly millions of symptomatic women struggling in their working environment. Up to 75% of them have troublesome vasomotor symptoms, according to Johns Hopkins Medicine, and others have insomnia, mood swings, brain fog and more.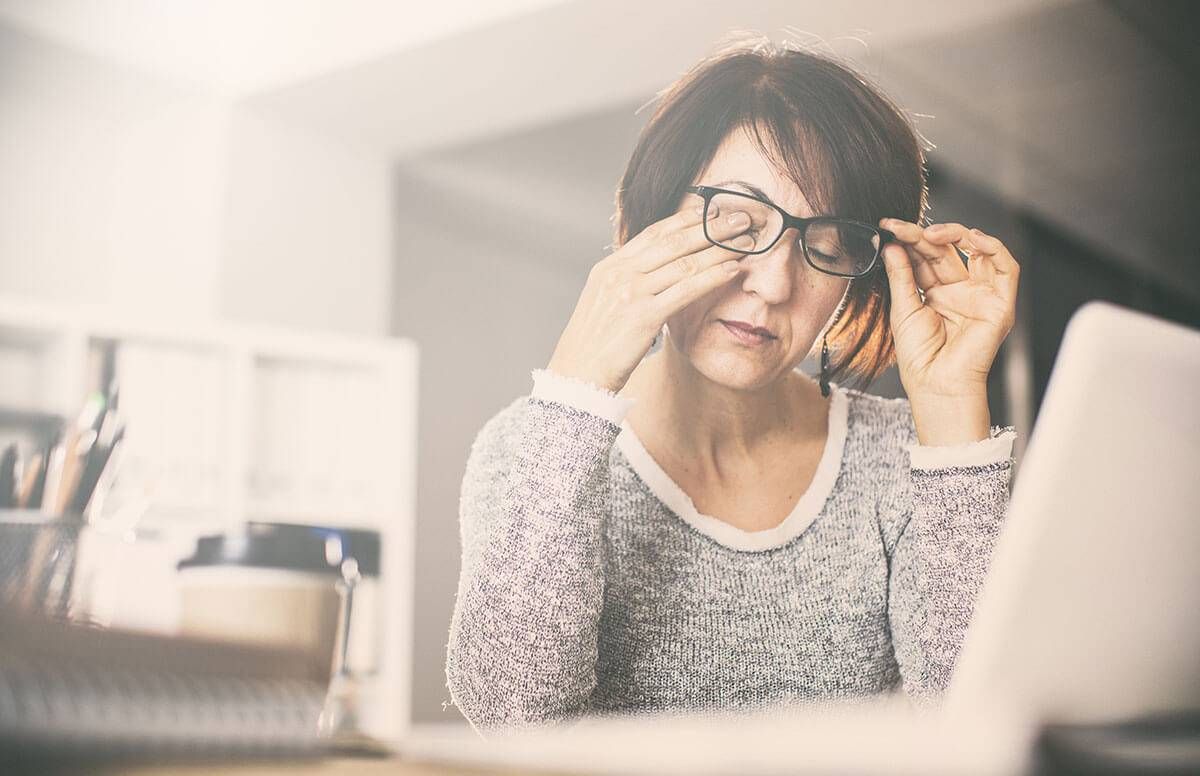 Women are spending a significant amount of their time in the workplace, and much of that time during their menopausal years. The U.S. Bureau of Labor Statistics estimates there will be more than 55.1 million women 55 and older in the U.S. labor force by 2024.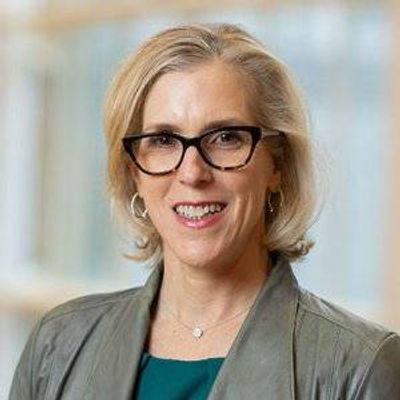 "Untreated menopausal symptoms have an enormous economic impact, directly affecting health care costs and work performance," says Dr. Stephanie Faubion, executive director of the North American Menopause Society and the director of the Mayo Clinic Center for Women's Health in Rochester, Minn. After all, it's hard to imagine that it's possible for women with serious symptoms to function at 100% capacity.
When I was going through menopause, I was fortunate enough to spend most of my time alone. That's because as a freelance writer, I work in my home office. So, when those unbearable hot flashes hit, I could strip down to practically nothing, throw open every available window and even walk downstairs to the kitchen and shove my head into the freezer if I wanted to do so.
But menopausal women in offices, where they're spending a significant amount of their time during their menopausal years, are not so lucky.
Taking Menopause Seriously in the U.K.
Except, that is, if they live in the U.K. In their quest to end the stigma around menopause, members of parliament (MPs) are pushing for legislation to recognize and protect working women going through the challenges of menopause by requiring employers to make accommodations for them, such as through flexible working policies. Leaders in Briton are taking menopause seriously — as seriously as pregnancy or any other health condition that affects a woman's everyday well-being.
A 2016 study of menopause in the workplace published in the international journal Maturitas underscored the need for employers to help by making adjustments to women's physical working environment, providing health promotion programs and raising managers' awareness and sensitivity about generating a more positive cultural environment for menopausal women at work.
"Untreated menopausal symptoms have an enormous economic impact, directly affecting health care costs and work performance."
Yet, there's still work to be done. "Employees [dealing with menopause] don't get the support they need. It is very difficult for women at work … it's ageism, it's sexism all rolled into one," said Conservative MP Rachel Maclean in an August 2019 article in The Guardian.
While less than 5% of U.K. businesses offer a dedicated menopause policy to the 59% of women dealing with symptoms, it's a start.
Initiatives include modifying the dress code, allowing employees a flexible schedule, allowing them to work at home during extremely hot weather and providing a workspace with separate temperature controls.
In her quest to "normalize an often taboo subject," Alex Mahon, chief executive of the British public-service television network Channel 4, is supporting her midlife female employees by offering the station's first-ever dedicated menopause policy with flexible working arrangements and even paid leave.
If a hot flash hits or anxiety takes over, women at Channel 4 can escape into a cool, quiet place to wait it out and catch their breath. Recognizing that menopause not only affects the woman who experience it but those around them, the network provides guidance on how to be supportive to colleagues.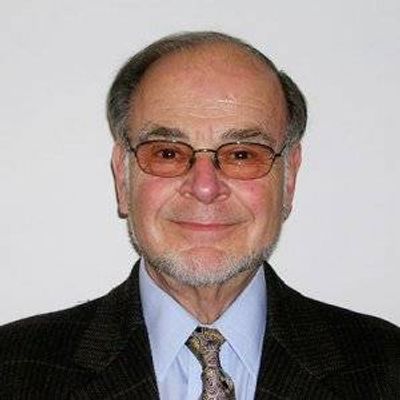 Meanwhile, Back in the U.S.
Many U.S. companies offer a variety of employee benefits, from fertility treatment benefits to paid pet bereavement leave. But what about addressing and allowing for the complex issues around menopause? If that existed, experts say, it might be the golden ticket to boost productivity, reduce health care costs and prevent women from dropping out of the workforce altogether.
Though the female workforce is growing, there's one segment that has declined: women between ages 45 and 55, says Dr. Philip Sarrel, an emeritus professor in the departments of Psychiatry and Obstetrics, Gynecology and Reproductive Sciences at Yale University.
"Obviously, these are the menopausal years," Sarrel says. "Of course, there could be multiple reasons for them leaving, but one of the overlooked reasons is menopause and its impact on how women cope at work. And it's sad, because this is often the time when their careers are at the peak."
Sarrel's interest in menopause and the workplace first began in 1975 as a visiting professor at Oxford University when he worked in a menopause program clinic in London. There, he encountered many women whose work productivity was suffering due to their menopausal symptoms.
Sarrel's 2015 study, published in the journal Menopause, examined thousands of health insurance claims in the U.S. over a 12-year period and found not only a significant rise in health care costs for untreated hot flashes, but also in work productivity among these women.
"We need to raise awareness," Sarrel says. This could include companies providing some sort of menopause education, including for managers. "It's easy enough to have an expert come in and hold a half-day workshop. And, of course, it helps if the CEO of the company is a woman," he adds.
When Menopausal Symptoms Lead to Workplace Trouble
Many menopausal women are loath to complain this to their employers, fearing they'll be seen as old, incapacitated or lazy. They don't want to be singled out as having "women's issues."
Determined to not let their gender health differences adversely interfere with their work performance, they power through, despite symptoms.
But they're not always successful. One example: Jeanne Andrus, a former database administrator in the New Orleans area, who had a run-in with her male colleagues.
"After three weeks of trying to complete a project, they still couldn't get it right," she says. "I flipped out and asked why they couldn't learn it. I was just so tired of the whole thing."
Soon after, she was handed a letter of suspension. She tore it up and abruptly quit, stomping off to pack up her office.
"That's when I lost it and started dumping everything out of binders and shoving things off of bookcases," she says. "I'm not proud of it, of course. And it wasn't until several years later that I really understood why I was so emotional and irrational: I was forty-five and in perimenopause."
Now 63, Andrus runs a blog called The Menopause Guru to help women create personalized "menopause survival plans."
Where Is the Help in the U.S.?
"You'd think that if the symptoms were so severe, all policies that would apply to illness in the workplace would apply for menopause as well," says Cherie Adami, a Connecticut-based human resources professional.
But that's not the case. Employers must follow federal and state employee leave laws, which call for employees to be granted sick leave when they have a serious health condition that makes them unable to perform the essential functions of their job. "But menopause? That's not considered a serious health condition nor a disability," Adami says.
The Job Accommodation Network (JAN), an expert group on workplace accommodations and disability employment issues, states: "Because menopause is an entirely normal consequence of human aging, it is not an impairment and therefore is not considered to be a disability under the ADA (Americans with Disabilities Act)."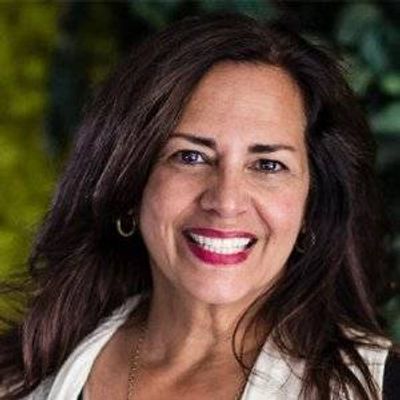 However, there is a caveat: Not all women undergo natural menopause; it can occur prematurely, induced by surgery or chemotherapy. Under these circumstances, JAN says, menopause may qualify as an impairment and, therefore, may be a disability under the ADA.
JAN suggests U.S. employers consider accommodations for women similar to the ones in the U.K. — such as a modified dress code and workspaces with separate temperature controls.
Other experts, like the Society for Human Resource Management, encourage supervisors and managers to be informed on the many issues of menopause, stressing that the work culture needs to acknowledge it is a normal part of aging.
Self-Advocacy in the Workplace
Women can take things into their own hands by following some of these suggestions from Kathy Caprino, a career success coach and leadership trainer in Stamford, Conn.
Communicate with your supervisor. Explain what you're experiencing, and give him or her an idea of some of the shifts you'd like to make for the foreseeable future that will help you perform at your best while accommodating your physical situation. Discuss the possibility of more flexibility in your schedule or potentially working remotely to a greater degree.
Share with your supervisor that there might be times when you need a break to step away from your desk or the office, and that you will let him or her know when you're taking those breaks. Reinforce your commitment to doing your job at the highest level, but with some slight changes in how you operate in the workplace.
Take care of you. During menopause, you need to be in close connection with your body and your mental and emotional wellness, and take the necessary steps to nurture yourself. Rest when needed, eat a healthy diet, get regular exercise, get adequate sleep and explore other ways to benefit your physical and mental health.
Don't feel embarrassed. Menopause is a normal condition that all women experience as they age, and it's an opportunity to embrace changes. Do your best to let go of feelings of humiliation or shame.
Sheryl Kraft
is a freelance journalist, essayist and writer of non-fiction based in Fairfield County, Conn. Her writing covers all areas, with a concentration in health, wellness and fitness.
Read More