Mo Rocca Has a Few Obituaries for You
The television correspondent and host talks about his new book 'Mobituaries'
You could say that an obituary is the definitive "origin story." Short or long, it's a commemorative piece of writing that offers a story of a life from beginning to end. For Mo Rocca, it's the details, which he says can be "either mundane or prophetic," that truly tell the tale of a life well-lived. Or not.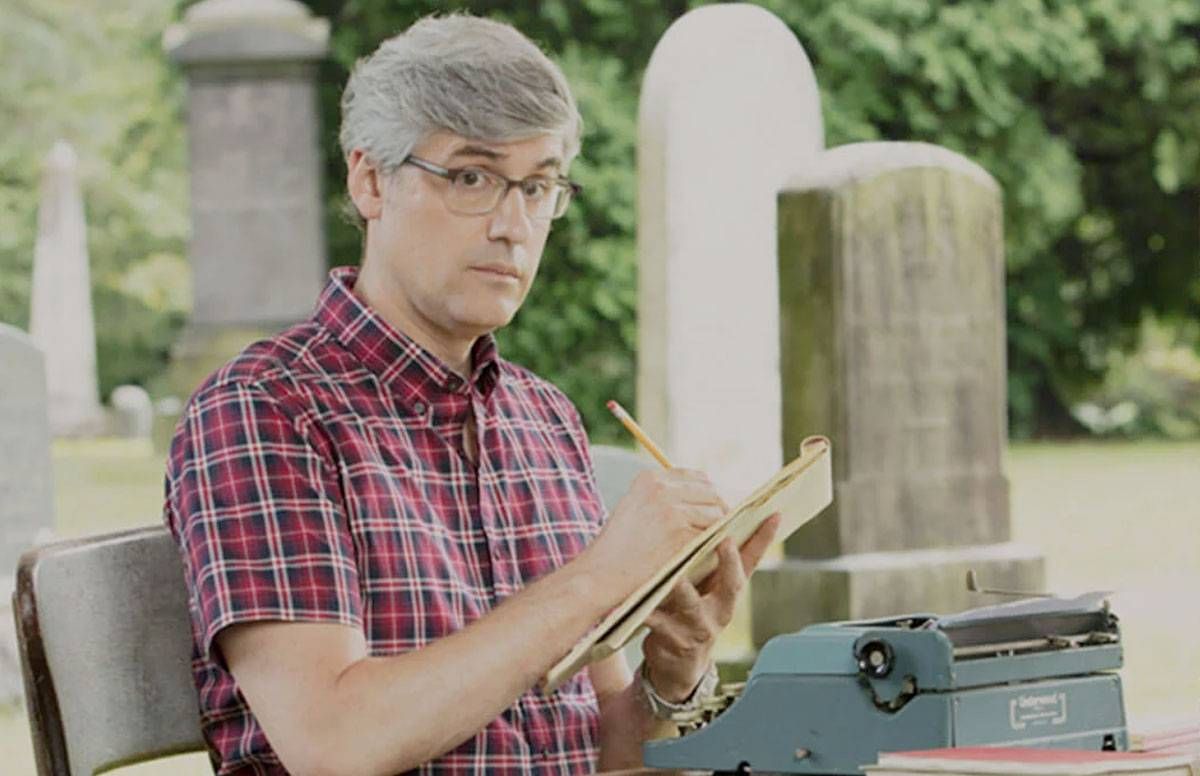 Rocca, a frequent, funny panelist on NPR's Wait Wait … Don't Tell Me, a correspondent for CBS Sunday Morning and the host of The Henry Ford's Innovation Nation on CBS, has lately turned his attention to the fascinating subject of obituaries, or "Mobituaries," as he has dubbed his curated collection.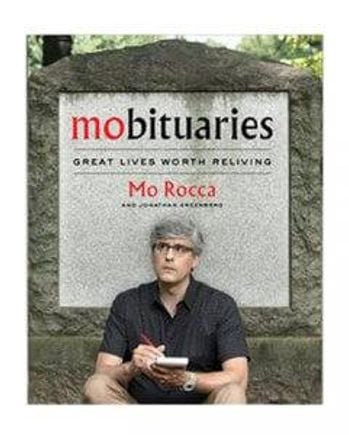 "Mobituaries" began as a hit podcast, which recently launched its second season. Now, those informative, often humorous stories — along with others — are featured in Rocca's new book, Mobituaries: Great Lives Worth Reliving (Simon & Schuster).
Recently, Next Avenue talked with Mo Rocca. Here are some highlights from that interview:
Next Avenue: What makes a good obituary?
Mo Rocca: The best word to describe how you should feel after reading a good one is 'breathless.' A good obituary should be like a trailer for an Oscar-winning movie — there should be highs, lows, triumphs and tragedies.
In October, I was at ObitCon 2019 in Washington, D.C., sponsored by the Society of Professional Obituary Writers. I was talking to two longtime obituary writers about the old-fashioned 'code words' that used to be common in obituaries. For example, if someone was called a 'raconteur,' that meant he was a really boring storyteller who wouldn't stop talking. And if the word 'vivacious' was used, the writer was describing a real drunk.
You did extensive research for this project; there's a thirty-five-page source list. Can you talk about the process of selecting the stories you wanted to tell and about writing the book?
I'm a glutton for research; I like to dive as deeply as I can into a topic. In my office at CBS, I have lots of binders filled with lots of information; binders clutter my home. I know how to work a three-hole punch.
My co-author Jonathan Greenberg is an academic with a wonderful talent for research. Together, we nerded out on all the different people we decided to write about. For this book, I wanted to feel a personal connection in some way to all the subjects, with both my head and my heart.
When I turned fifty, I realized that I wanted to embrace what interested me. Throughout my career, I've learned that if I'm enthusiastic enough about a subject, it can be contagious. Then, hopefully, other people will be interested. That was really my North Star as I started working on this project.
With some of your subjects, you had the opportunity to speak with people who knew them personally, and those conversations revealed some interesting gems.
Elizabeth Taylor is an example. She had a lot of money, and really put herself out there as an activist on behalf of AIDS and did so much charitable work. But her friend, the songwriter Carole Bayer Sager, talked to me about how they would go to Los Angeles Dodgers games together. Elizabeth would always get a hot dog with chili, relish and onions, and when she took a bite, she took a bite. She was someone who lived life a hundred and ten percent.
With 'Mobituaries' covering a random selection of notables from politics to pop culture — from Founding Father Thomas Paine, to the country of Prussia, to 70s icon Farrah Fawcett, here is a sample of the people (and things) Rocca selected, including a few of his thoughts on why they matter:

Beau Brummell (Death of an Influencer, 1778-1840)
Brummell, a member of London society circa 1799 and a friend of Lord Byron, was "all about elegance achieved through simplicity. Instead of satins, silks, and velvets, embroidered with expensive gold and silver threads, he favored simple fabrics like wool and buckskin that suggested a rustic naturalness," Rocca writes.
"My friend [fashion designer] Isaac Mizrahi claims that Beau Brummell is the reason people don't have to dress up like characters in the movie Dangerous Liaisons," Rocca says. "He was about taste over excess."
The Station Wagon (Death of a Leviathan, 1949-2011)
Rocca writes: "Anytime I was lucky enough to ride in one (and I'm sure I befriended some kids because their families had station wagons), I headed straight for the way back."
"The way back was really a death chamber," Rocca admits. "We'd sit in the back of the car, and be buffeted against each other every time the car would turn."
His own family had a station wagon for a short while during the early 1970s, which offered the quintessential experience: "It made us like the Brady Bunch," Rocca says. However, not long after an incident when the car began to roll backward in a parking lot — with Rocca's brother inside — his father traded the vehicle for an Impala sedan.
Lawrence Welk (Death of a Square, 1903-1992)
 "[Welk] called his genre 'champagne music' because early in his career a dancer had said that it was light and bubbly. The show was sponsored by the vitamin supplement Geritol, which tells you all you need to know about the demographics of its audience," Rocca writes.
"Lawrence Welk seemed to exist in a parallel universe. He knew what he liked and he knew what people liked," says Rocca. "He'd use the word 'pleasant' to describe the show and its music and there is value to that."
Rocca also recalled his own family history with Welk. During visits to his Italian grandmother's house, she'd often have the program on in the background while preparing a meal, but "her eyes weren't glued to the television. It was just ... pleasant."
Rocca says that in a sense, Lawrence Welk was "countercultural" because he didn't get on television until he was 50. So, while fame didn't arrive in Welk's youth, Rocca says "he spent decades on the road, and after his show was cancelled by ABC, it went into syndication for eleven years."
"Lawrence Welk became the second richest person in show biz, next to Bob Hope," Rocca adds.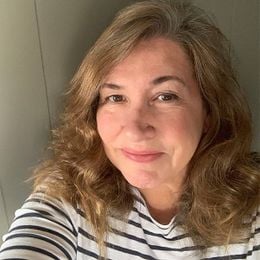 Julie Pfitzinger
is the managing editor for Next Avenue and senior editor for lifestyle coverage. Her journalism career has included feature writing for the Star-Tribune, as well as several local parenting and lifestyle publications, all in the Twin Cities area. Julie also served as managing editor for nine local community lifestyle magazines. She joined Next Avenue in October 2017. Reach her by email at [email protected].
Read More