When the Care Is as Burdensome as the Condition
Some doctors are rethinking the treatment of chronic conditions
(Editor's note: This story is part of a series for The John A. Hartford Foundation.)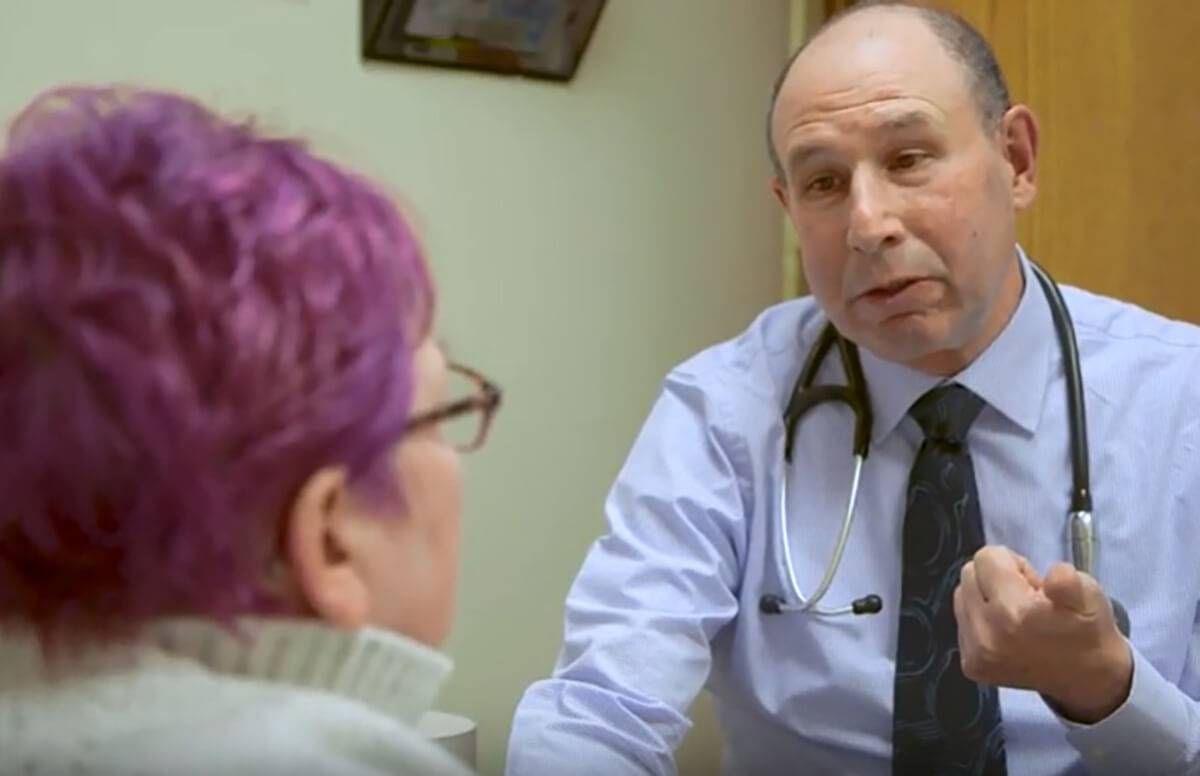 Harold Peterson's* cardiologist prescribes medications for his heart disease. His primary care physician prescribes medications for his high blood pressure and also determined that his hip pain needed to be addressed. He referred Peterson to an orthopedist, who recommended surgery.
Peterson, who is in his 80s, lives with a variety of chronic conditions, and he's far from alone. One in four Americans has multiple chronic conditions — ones that last at least a year and require ongoing medical attention, limit activities or both. The already high ratio of Americans with more than one chronic condition jumps to three out of four people ages 65 and older. Some of the most common chronic conditions: high blood pressure, arthritis and diabetes.
Someone who deals with chronic conditions is typically treated by a variety of specialists, as Peterson is. Each doctor runs tests and prescribes different medications and self-care homework. It's not long before a person can feel overwhelmed and overburdened by his or her long list of appointments and care routines, says Dr. Mary Tinetti, an internist and chief of geriatrics at Yale School of Medicine.
"People with multiple chronic conditions will often begin to skip some of their health tasks due to what's called 'burden of treatment.'"
"Once you get three, four or five and six diseases, several things happen: Number one, almost guaranteed, trying to get one of those diseases under control is going to make one of the other diseases worse," Tinetti says. "Number two: The more we ask people to do, the more overwhelmed they get and the less they are likely to do."
People with multiple chronic conditions will often begin to skip some of their health tasks due to what's called "burden of treatment," says Dr. Victor Montori, an endocrinologist and professor of medicine at the Mayo Clinic in Rochester, Minn.
Lessening Burden of Treatment
In an attempt to lessen that burden, Tinetti leads an initiative called Patient Priorities Care. This model empowers people to express their health care priorities — things like function, longevity, social activities or symptom relief — and work with their physicians to develop treatment plans that focus on those goals and let them live the lives they desire.
Patient Priorities Care complements a health care approach introduced by Montori and his colleagues about a decade ago called Minimally Disruptive Medicine. The basis for the approach is the same as Patient Priorities Care: to lessen the burden of treatment by asking patients about their health care goals.
But Montori says Minimally Disruptive Medicine lacked an effective process for identifying what really mattered to patients in their present-day lives.
"It's very much like when you get hired for a job and somebody asks you, 'How do you see yourself in the next five years?' And then you make stuff up, because five years later you're doing something completely different from what you thought you'd be doing," Montori says, adding that the same thing happens when you ask patients a general question like, "What are your goals for care?"
"Either they respond with quite generic statements that are not very helpful like, 'Oh, I would like to live longer and feel better,' or they become exercises in fiction: 'I would like to be able to play the piano,'" Montori says.
Patient Priorities Care's questions are designed to identify what patients want to be able to do in their everyday lives. For example: "What brings you the most enjoyment or pleasure in your life?" and "When taking care of yourself, what is most important to you now?"
Identifying What Really Matters
The Patient Priorities Care approach worked well for Peterson as a patient at ProHealth Physicians Group in Bristol, Conn., where a two-year pilot of the initiative wrapped up last year.
Peterson enrolled in that study and shared his feelings about his health and treatment. During the process, his doctors learned that he didn't actually want surgery for his hip, despite the pain he suffered and the difficulty he had walking.
Much more troubling to him were the dizziness and fatigue he experienced every day because of his heart and blood pressure pills. Those side effects prevented him from playing poker with his friends — something he loves to do once or twice a week.
Peterson's primary care doctor and cardiologist worked with him to adjust his medication regimen so he'd no longer feel dizzy and tired. Once again, he was able to enjoy the social time with his friends playing poker.
Patient Priorities Care doesn't come without trade-offs, though. For example, because Peterson has cut down on some of his medications, there's a chance he might not live as long as he would if he had kept taking them. But today, he feels well enough to enjoy the things he wants to do in life — and that's what matters to him.
Less Unwanted Care
The pilot project at ProHealth (which was funded in part by The John A. Hartford Foundation, a Next Avenue funder) involved about 350 patients. It compared the Patient Priorities Care group with ProHealth patients receiving standard primary care.
It found that those involved in the study felt less burdened by their treatment because there was less "unwanted care," including medications, diagnostic testing, procedures and self-management tasks that patients either didn't believe helped them or thought was just too much.
"And that's really important to know," Tinetti says, "because one of the things we're learning more and more is that people with multiple chronic conditions are feeling almost as burdened by their care as they are by the chronic conditions they have."
Pushback From Physicians
Tinetti and her colleagues are realizing it's rare to find a physician or clinic that works this way. So, they're working on ways to spread the concept to more health care providers and organizations. The team also is developing self-directed materials that help patients and their family caregivers work through the process of identifying health care priorities so they can communicate these to their physicians.
Tinetti has run into some pushback against Patient Priorities Care from physicians who say they already are stretched too far in terms of the number of patients they are expected to see per day and the documentation tasks they are expected to perform.
In response, she refers to the pilot study at ProHealth, which found that Patient Priorities Care doesn't add much time to doctor visits. After patients discussed their priorities with a nurse or case manager, their first couple of visits with physicians were usually about 10 minutes longer than a regular visit. Their subsequent visits returned to the normal length of time.
The Patient Priorities Care process simplifies caring for people with multiple chronic conditions because it narrows the focus to what is troubling them the most, Tinetti says.
Physicians point out that they are required to follow specific disease treatment guidelines that the Centers for Medicare & Medicaid Services requires health care organizations to meet for reimbursement. Many physicians' performance reviews also are based, in part, on their patients' adherence to treatment guidelines.
Many of these guidelines have age limits and don't apply to people over the age of 75 or 80. However, if a guideline does apply but a physician feels it is not in the best interest of a patient, the physician only needs to document his or her reason for not following it and that the patient was involved in the decision-making, Tinetti says.
Montori says many guidelines, meant to ensure high-quality and efficient care based on the results of clinical trials, often interfere with what actually is best for an individual patient. He says the guidelines recommend care for "patients like this" rather than "this patient."
He's written a book that addresses the idea and has spoken on it at health care conferences, including the 2018 Lown Institute Conference in Washington, D.C. and the 2019 Cleveland Clinic's Patient Experience Summit.
With regard to setting personal health goals, as Patient Priorities Care and Minimally Disruptive Medicine try to do, Montori says the discussion about health care in the U.S. needs to move away from treating people like they are all the same to "treating each person and responding to each person's situation in a careful and kind way that is maximally supportive and minimally disruptive."
It's an approach that's good for all patients, not only those with multiple chronic conditions, Montori says.
*Name changed for privacy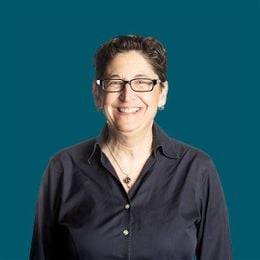 Edie Grossfield
is the former health and caregiving editor at Next Avenue, where she reported on the information people need to make sound decisions about caregiving, their health and the health of their loved ones.
Read More

By

The John A. Hartford Foundation
The John A. Hartford Foundation is a private, nonpartisan, national philanthropy dedicated to improving the care of older adults. The leader in the field of aging and health, the Foundation has three priority areas: creating age-friendly health systems, supporting family caregivers, and improving serious illness and end-of-life care.