My Father-in-Law, the Barefooter
Nothing can stop him from pursuing his waterskiing passion, certainly not age
I found the joy of exercise at 26 years old. Before then, the idea of running, working out, feeling exhausted and becoming increasingly sweaty was nothing I was interested in. When I finally discovered that I loved running (of all things!), I couldn't get enough. Almost five years later, I've run a 5k, 10k, 10-miler and a half marathon, and I don't have any intention on quitting anytime soon. I have found a true passion in this form of exercise.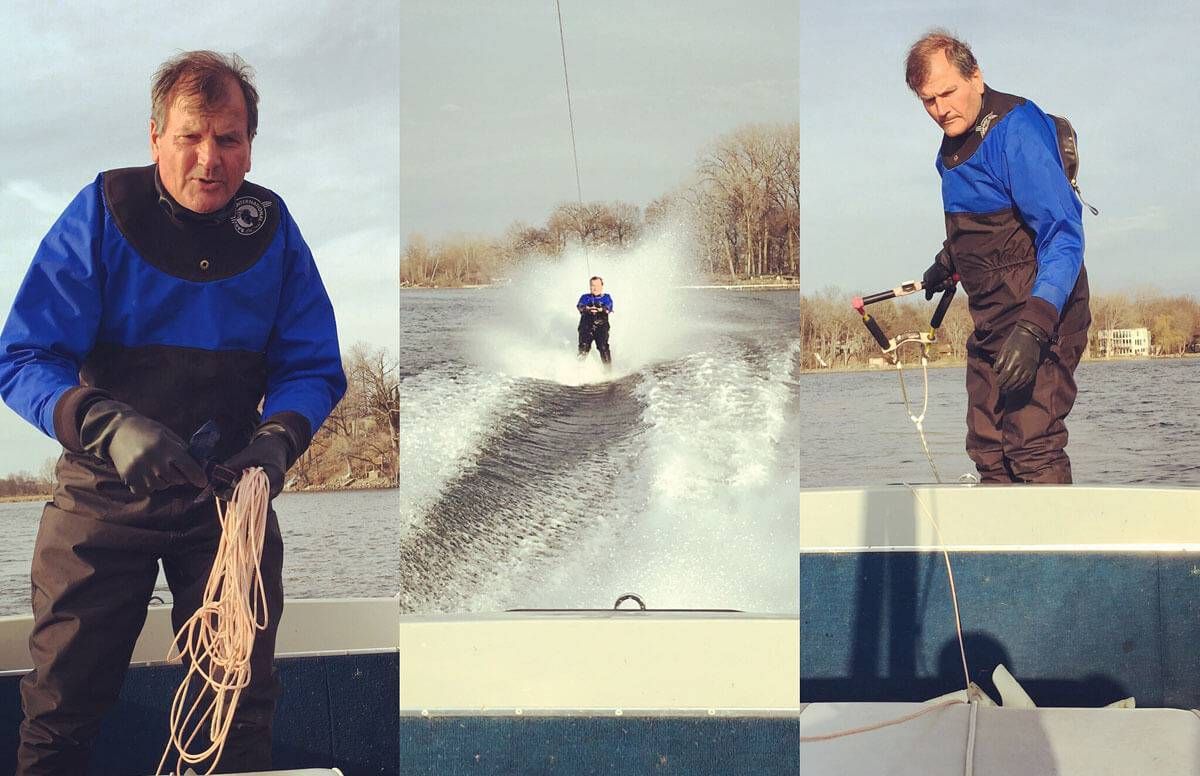 But when I look at the accomplishments I've made during this time — the training, the playlists created, the effort I've put in — I can't help but consider my 62-year-old, retired father-in-law Joe Knapp and his achievements in staying fit and healthy. His exercise of choice is somewhat more unusual than running: Barefoot waterskiing.
This year marks the 40th year of the Barefoot Nationals. He has attended every one and is president of the Minnesota Barefooters Association. With no plan to slow down, he's actually increased his frequency of barefooting and added extra fitness routines. And it's nothing less than inspiring to me.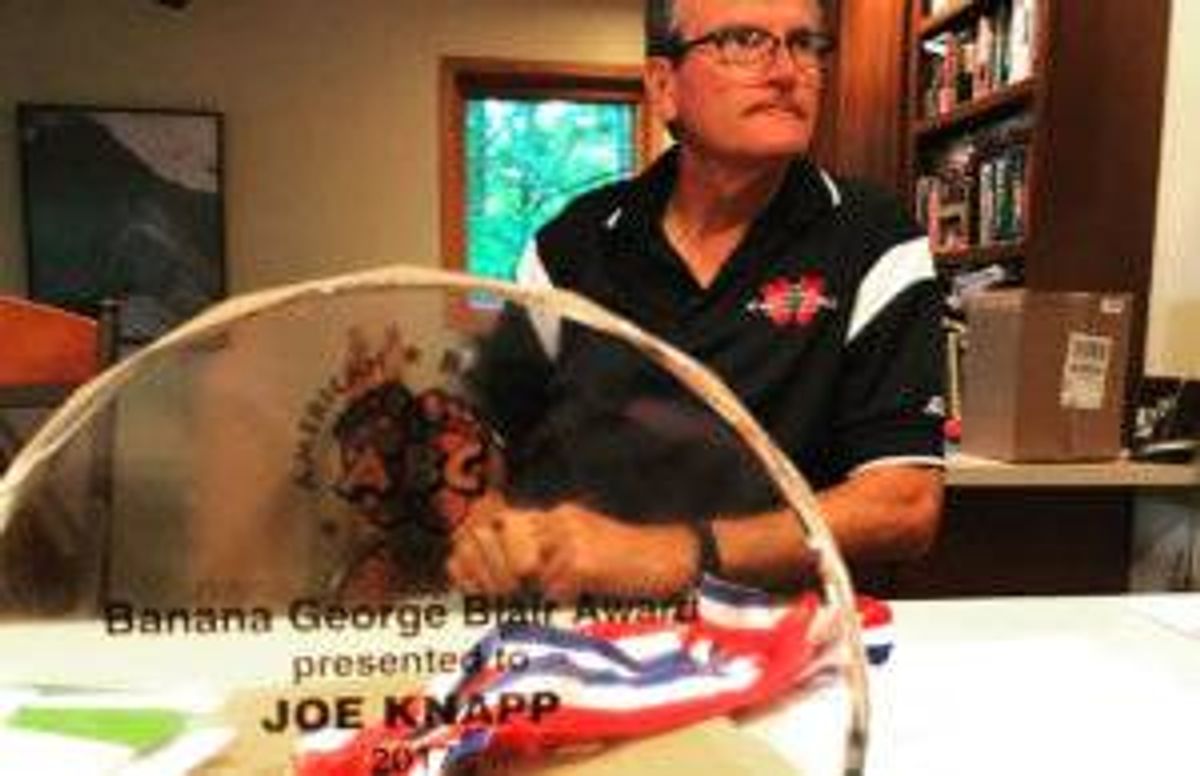 The Art of Barefooting
Imagine being pulled on skis behind a boat going about 25 mph, holding tightly to a rope, on a nice day. The water is calm and there's no other boat on the lake. Now, remove the skis. That's barefooting. Also, you'll need to crank up the boat speed to about 45 mph if you don't want your feet to break through. To me, it's terrifying. To him, it's invigorating.
"I've got the bug. I almost feel like I get a little jittery if I don't barefoot. It's sort of in my blood, its in my DNA," he tells me. "Every time I do it, even on the simplest of terms, it's still really exciting. Now it's just trying to fit it into whatever life I have and trying to make that work."
My father-in-law fell in love with the sport when he was 13. "Wow, I gotta learn how to do that," he said when he saw someone barefooting on Lake Minnetonka in Excelsior, Minn. in 1968. He finally learned eight years later on June 6, 1976, 9:30 p.m, on that same lake, with his future wife Debbie behind the wheel. (Fun fact: 40 years later, she decided to give him another pull to celebrate the anniversary of that date.)
Barefooting is not a well-known sport, even if it is a world event. You won't see it at the Olympics (though Joe coached the Junior World team for barefooting in 2005) and you certainly won't catch it on your local sports bar's television. However, passionate barefooters aren't in it for the fame or the publicity. They're participating in a sport that they've cherished for more than 40 years.
This year, my father-in-law was awarded the Banana George Blair Award Barefooter of the Year award, given to those who go above and beyond the call of duty for the sport. "I did not expect it. Pretty emotional. And it's one of the few times that anybody can remember that I was speechless," he said after winning the award.
A New Season, A Surge of Passion
From the moment the ice is off the water at their Minnesota lake home to the time the frost tips the blades of grass, Joe can be found on the lake.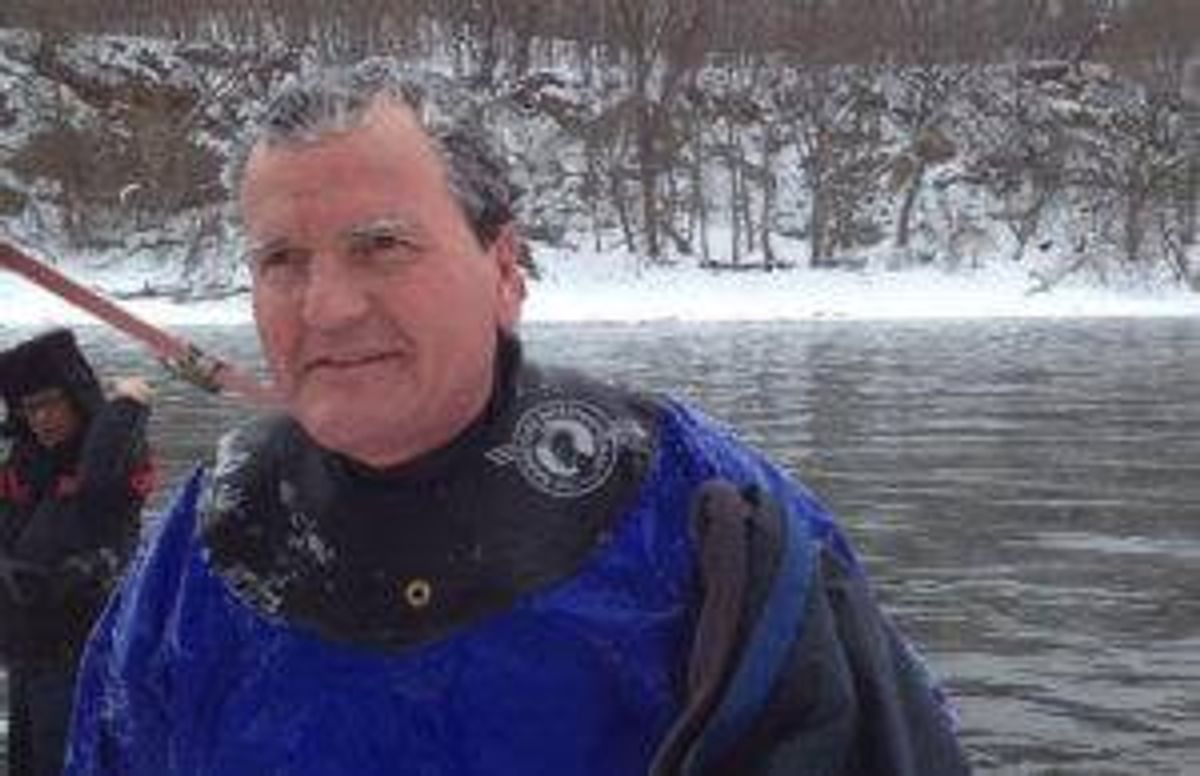 "Every year that I start out, the feeling of being on your bare feet and not having to have skis has always, and still does, excite me that there's nothing else like it that I've ever done," he says.
And it's true. Just last year, the family made its way out on the lake in March so he could barefoot on his birthday. It had been an unusually warm spring, making it the perfect — and only — opportunity to ski this early. But the cold doesn't keep him away. Every New Year's Day, he goes barefooting on the Mississippi River with a bunch of other skiers who seem to not be phased by the sub-zero temps.
Like Father-in-Law, Like Daughter-in-Law
More recently, I have learned that my father-in-law enjoys running. His waterski partner suggested that he run a 5K this past Fourth of July, and I helped him train a few days before. He hadn't run in years, but was able to keep up with my steady pace. You can tell he's spent time trying to get in shape. He's even continued to run 5Ks on a daily basis.
"The reason I've really focused on losing weight, I really want to be in really good shape and part of it is to barefoot. But my lifetime goal is to barefoot in every national until I die. And I hope to live to 102. So that's my goal," he said. Why 102? It was the age his grandfather lived to be.
"Now that I got my 40 in, I want 40 more and see if I can accomplish that goal. And to be able to ski in every national until I die and ski in every event until I die."
As for me, I hope I can continue doing what I love as I get older, just like my father-in-law. I hope my knees don't give way to aging joints, I hope my passion holds strong, I hope I can take care of myself just enough to run a race every year. While nothing is forever and I'm sure time may take its toll, our passions keep us alive. And the time I've spent watching my father-in-law do all he can to continue participating in his passions gives me the motivation to keep myself in shape and continue doing the things I love.
Check out the video below to see Joe Knapp in his tricks run at the 2016 Midwest regional barefoot championship: