My Father: The Mensch
A daughter lovingly recalls her late father, including the 'Moishisms' he shared that were his life lessons
"How're you doin,' Doll Baby?" Nearly 14 years since his passing, I can still hear my father's South Philly accented gravelly voice coming through the ethers. That was his signature sweet name for all of the women in his life, including, as I was growing up, my friends. The only exception was my BFF Barb whom he called "Barbie Doll."  
When he was in hospice, my father would use that term of endearment with his caregivers, and they smiled with delight and flirted back with him.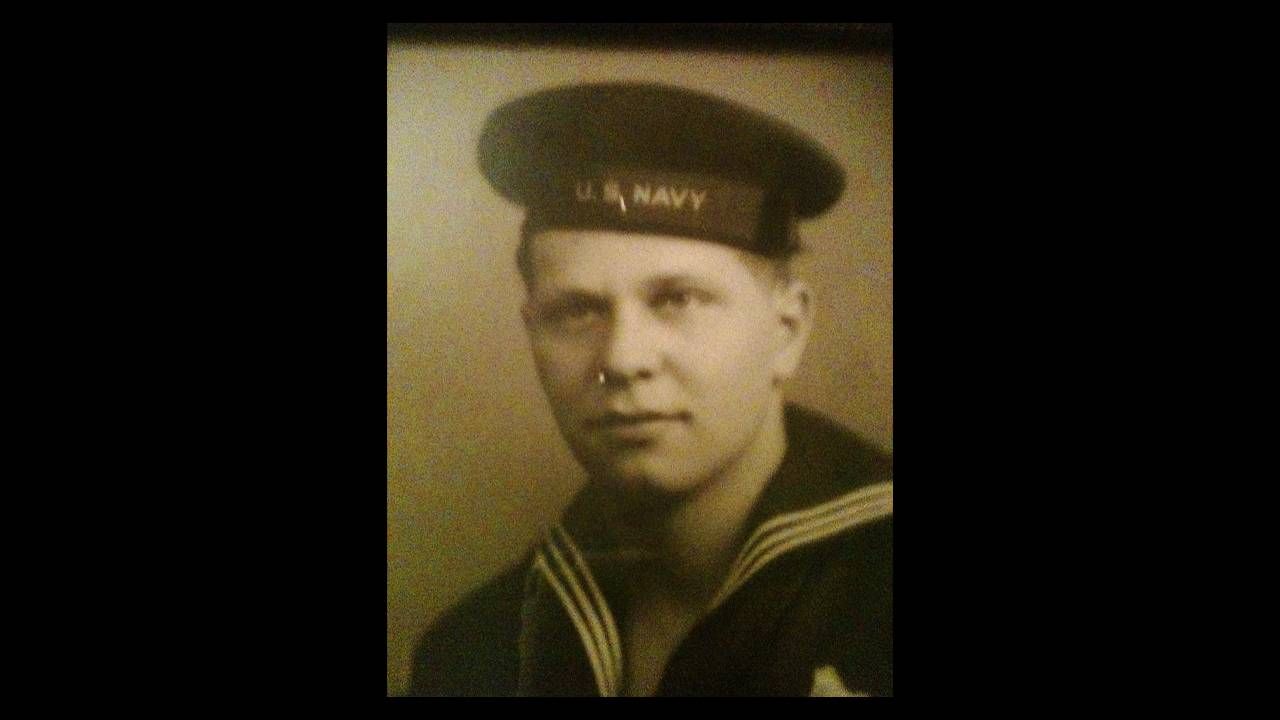 Morris Weinstein was born to Russian Jewish immigrant parents whose families fled the pogrom (think "Fiddler on the Roof") to escape persecution and travel across the seas to a land reputed to have streets paved with gold. His name was "Yiddishized" to Moish or anglicized to Moe.
His name was "Yiddishized" to Moish or anglicized to Moe.
They made their way in a foreign country where they didn't speak the native language. My paternal grandfather Jacob died somewhere between the time my parents were married and when I was born. That left my grandmother Rebecca, whom he had wed in an arranged marriage, widowed likely in her 50s or 60s.
The Languages of My Family
In every photo I ever saw of my grandfather, he wasn't smiling, looking quite reserved. My father told me that his father did smile, but had a hard life, as I could only imagine. The suspicion was that my grandfather had developed dementia and he wandered off and was found in a nearby river. He died shortly afterward of pneumonia.
My paternal grandparents spoke Yiddish in the home but learned English well enough to communicate and assimilate, which was crucial for them since they wanted to fit in and do their best to dodge anti-Semitism in their adopted country.
My father told me that the expectation was that they speak only English in the larger world. It's fascinating to me that none of my uncles, father, or aunt had a Yiddish accent. As a young adult, I tapped my father's knowledge of the language to get a better sense of my heritage.
My grandfather was a presser in a clothing factory and my grandmother was a stay-at-home mom who raised four children with likely the same "smother love" she gave my sister, Jan, and me.
A classic "helicopter parent," she worried incessantly. When she would babysit, Bubbe (Yiddish for grandmother) wouldn't let us ride our bikes, answer the phone, or be outside after dinner. She became a U.S. citizen and signed her name only once and never again, according to my mom. When we were sorting through my father's belongings after he died in 2008, we found her naturalization papers.
This is the matzah ball soup in which my father's values simmered.
My father died in 2008 after a life well lived as a husband, father and grandfather — now, after his passing, a great-grandfather, too. He was a "mensch," which is Yiddish for "good person." He worked a full-time job and had multiple volunteer positions, including as a firefighter; in our synagogue, as a mentor for young people; and offering physical therapy for a child in our neighborhood. After his retirement at 65, he volunteered at the town center in the community in Florida where he and my mother moved, from New Jersey.
Even though he didn't have advance education beyond high school, he was a wise man. He would offer one piece of advice in particular that remains with me to this day — "They put their pants on one leg at a time, just like you do" — so I wouldn't be intimidated by anyone. It has served me well, as part of my work has been interviewing movers and shakers, including Shirley MacLaine, Ben & Jerry, Deepak Chopra, Marianne Williamson, Olympia Dukakis, Dennis Weaver, Mariel Hemingway and His Holiness the Dalai Lama
The 'Moishisms' I Learned
His other "Moishisms" include "Your life is in the hands of any fool who makes you lose your temper." "You never know what tomorrow brings." "If that's the worst thing that ever happens to you, you'll be okay." "What hurts you hurts me."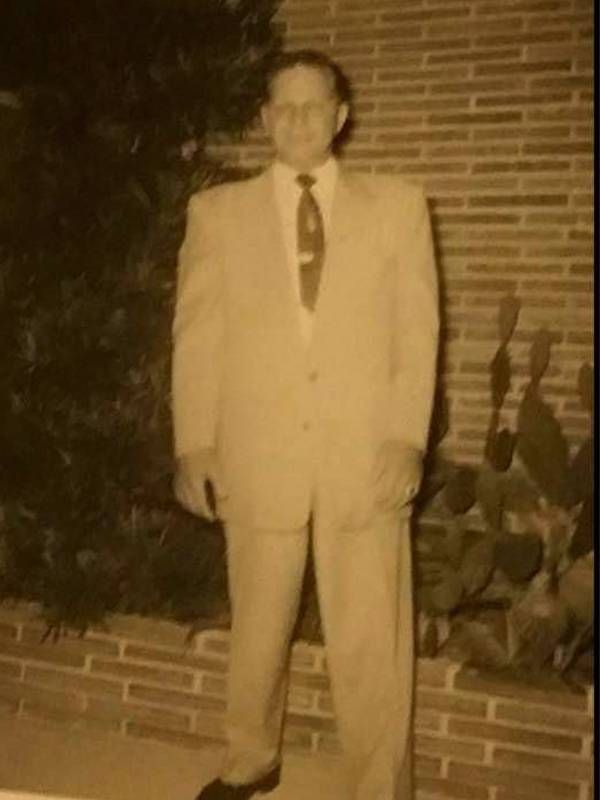 That last one contributed to my growing co-dependency since I didn't want him to be sad. As a result, I would stuff my emotions, to placate and people please. It played out in nearly every romantic relationship I found myself in, or perhaps, lost myself in.
The first quote rendered me anger and conflict avoidant since I didn't want to relinquish control of my emotions. He would also, during adolescent angst over breakups, advise me not to let boys see me cry since they would "know that you are vulnerable and take advantage of your feelings." I know he was attempting to protect me, but that "tough it out" mindset remained with me.
In my relationships, including my marriage that ended more than 23 years ago when my husband died, I sometimes put my feelings aside in the service of keeping the peace. Paradoxically, my father wore his heart on his sleeve and cried easily. He laughed and smiled just as readily and only rarely did I hear him raise his voice. I'm sure he was mightily tested at times on the job, as milkman and then later a SEPTA (Southeastern Pennsylvania Transit Authority) bus driver, since he would swig Maalox and say at times, "That burns me up," when describing stressors.
Slowed Down by Parkinson's
My dad was a gym rat whose training as a Golden Gloves boxer in the Navy influenced his fitness habits. He was the one who taught my sister and me how to box, with gloves, head gear and mouth guards donned so we could safely duke it out when we would argue. If memory serves, it only happened twice, with we two tweens hitting each other's gloves and not actually landing a punch. I say that it's a good thing I am a pacifist, or I would have developed a mean right hook. He would jump rope with us and jog every day at the track of the junior high school across the street, with our dog Hukki racing around with him, ears flying behind her, panting with excitement, to come home and crash out on the living room floor together.
He was the Daddy who played, sang, acted goofy, read to us, gardened with us and anchored the love with massive hugs.
Like most dads, he wasn't napping, he was "resting his eyes."  When my parents retired to Florida, he worked another 18 years in a gym, until Parkinson's put a halt to that. Even afterward, he still worked out there for as long as he could and then around the condo on his walker. Losing his mobility and strength was a knock out punch for him. One time, when I called him and asked how he was doing, he told me he was "disgusted, because your mother has to do everything for me."
My parents had a 53-year love affair; my mom, Selma, was the love of my father's life. It gives me comfort to know that they are together, perhaps still dancing in the kitchen. They were a model for a healthy, happy, long-term marriage. They "spoke" the Five Love Languages fluently. He was a hands-on and present parent, not the "babysitter who helped my mom with raising us," as was more common when I was growing up. He was the Daddy who played, sang, acted goofy, read to us, gardened with us and anchored the love with massive hugs.
He and my mom are among the ancestors I commune with daily and ask to watch over their children, grandchildren and great grandchildren. What a loving legacy he has left.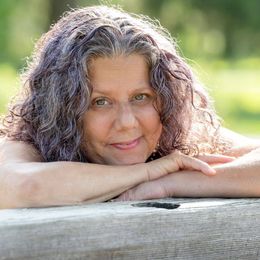 Edie Weinstein
, MSW, LSW is a licensed social worker, psychotherapist, interfaith minister, author, speaker, editor and PR and marketing professional. She is also the founder of Hugmobsters Armed With Love. www.opti-mystical.com  


Read More