A Bounty of New Books Just in Time for Holiday Gift-Giving
Choose from celebrity memoirs, mysteries, joyful essays, histories, volumes on the natural world or self-help from Oprah
Attention book lovers: Just as you're finishing Ann Patchett's "Tom Lake," Colson Whitehead's "Crook Manifesto," "Tania James' "Loot: A Novel" and other delights previously recommended here for summer reading, booksellers across the country are stocking display tables and shelves with tantalizing new titles for you to read — and then drop into sparkly gift bags, ready to distribute at the holidays.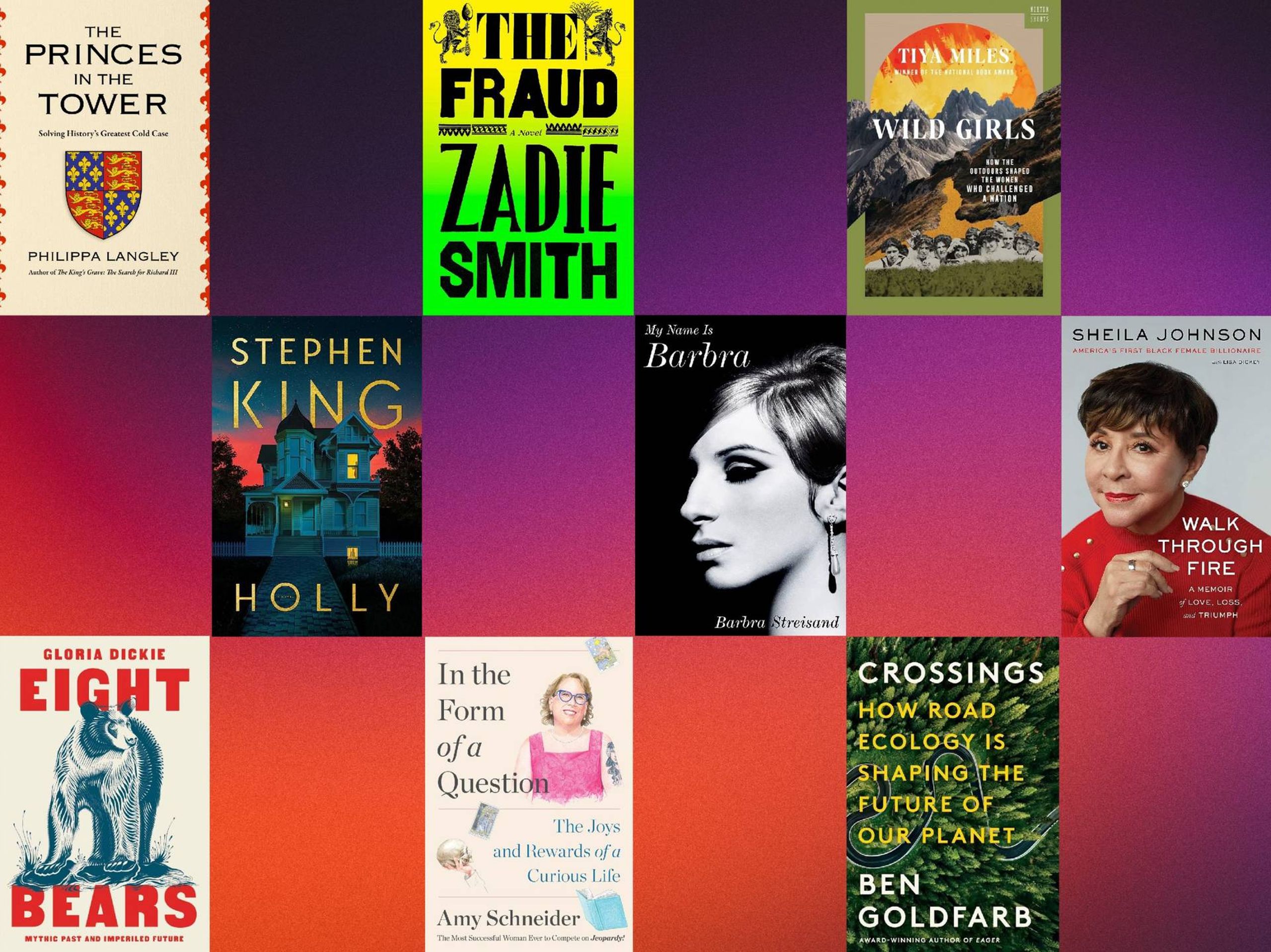 Books by and about famous people are strong contenders. Barbra Streisand tells her story in  "My Name is Barbra." Sheila Johnson, the co-founder of BET and the first African American billionaire, shares her journey in "Walk Through Fire: A Memoir of Love, Loss, and Triumph." In "If You Would Have Told Me: A Memoir," actor John Stamos reveals his path to success, dropping names along the way. In the pages of "Elon Musk," biographer Walter Isaacson wonders whether Musk's "demons" are needed "to drive innovation and progress."
For a more recent mystery, this one rendered in fiction, consider "Holly" by Stephen King, which features a private detective King wrote about in three previous books.
A good choice for "Jeopardy" fans might be "In the Form of a Question: The Joys and Rewards of a Curious Life" by Amy Schneider. Film buffs may enjoy Scott Eyman's "Charlie Chaplin vs. America: When Art, Sex, and Politics Collided." Regarding politics, in "The Fraud: A Novel," Zaidi Smith examines a trial that divided Victorian England, and former Trump White House insider Cassidy Hutchinson reveals plenty in "Enough." 
Second-wave feminists can relive their experiences in Katherine Turk's "The Women of NOW: How Feminists Built an Organization That Transformed America." Up for an untold story? "The Princes in the Tower: Solving History's Greatest Cold Case" by Philippa Langley (an expert on King Richard III) posits that what we thought we knew may not be true. For a more recent mystery, this one rendered in fiction, consider "Holly" by Stephen King, which features a private detective King wrote about in three previous books.
From Cartoons to Climate Awareness
Oprah Winfrey and social scientist Arthur C. Brooks explore "four pillars of happiness" in "Build the Life You Want: The Art and Science of Getting Happier." Looking for actual laughs? In her new graphic narrative "I Must Be Dreaming," droll cartoonist Roz Chast ponders the meaning of dreams. Speaking of which, at Source Booksellers in Detroit, Michigan, founder Janet Webster Jones and her daughter Alyson Turner dream of a world where readers choose to inform themselves about the human impact on the climate and our natural world.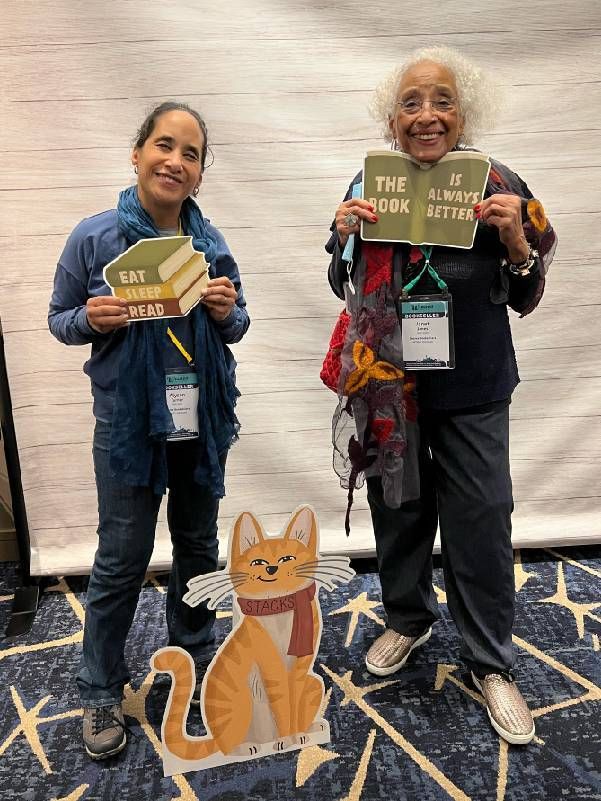 "We have this huge issue we're all facing, and our push here is to let people know what can be done to ameliorate conditions," Jones said. Accordingly, they recommend Elizabeth Rush's latest book "The Quickening: Creation and Community at the Ends of the Earth," about Antarctica. They also like Tiya Miles' book "Wild Girls: How the Outdoors Shaped the Women Who Challenged a Nation." Jones noted, "That one is about many women's contributions to the larger world throughout history." 
 "Autumn Peltier: Water Warrior" is a good choice for children and grandchildren, Jones said. By bestselling picture book author Carole Lindstrom and illustrator Bridget George, the book is about Indigenous Rights activists Josephine Mandamin and Autumn Peltier.
Speaking up for the animals, Turner likes "Crossings: How Road Ecology Is Shaping the Future of Our Planet" by Ben Goldfarb, and also "Eight Bears: Mythic Past and Imperiled Future," in which author Gloria Dickie touches on the climate crisis in the lives of eight different bear species. For something completely different, Jones and Turner speak highly of "The Secret of Cooking: Recipes for an Easier Life in the Kitchen" by Bee Wilson.
Everyday Joys, the Book Biz and (Swoon) Captain Picard
Lane Jacobson, owner at Paulina Springs Books in Sisters, Oregon, offers this recipe for joy: "The Book of (More) Delights," the sequel to Ross Gay's "Book of Delights." Jacobson noted, "In his essays, Ross Gay finds the wonder in the mundane, and much of what he writes is very funny." Switching themes, Jacobson also is a fan of Paulette Jiles' "Chenneville: A Novel of Murder, Loss and Vengeance," her third Civil War-era novel. "Like Gay, Jiles is foremost a poet, and that shows in her prose, which is beautiful," he said. "The book is the classic western revenge story, the kind I'm a sucker for."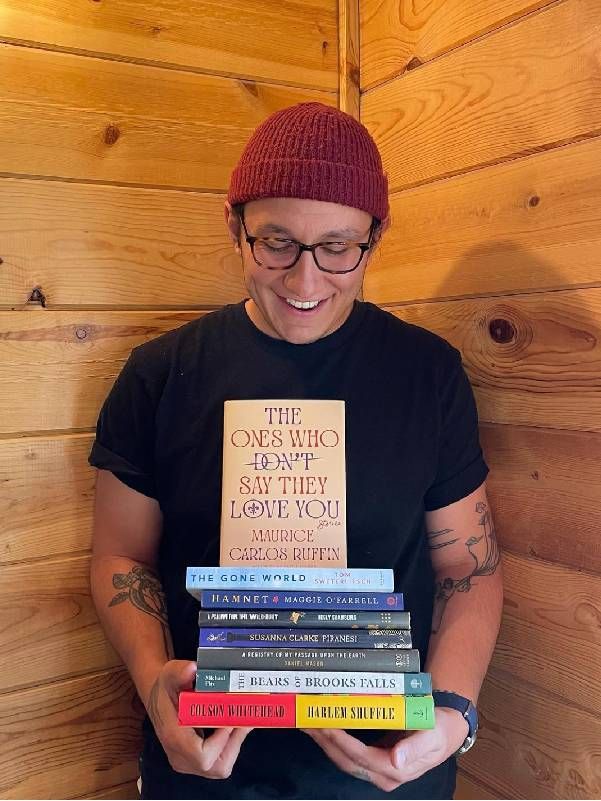 Jacobson also recommends "America Fantastica" by Tim O'Brien. "This author has a real talent for investigating American culture at a single point in time," Jacobson said. "Set in 2019, the book is about a disillusioned guy who for the fun of it robs a bank where all the tellers know him. While he's on the run on a cross-country road trip, we read weird snippets of American culture, many with a tinge of absurdism."
The different aspects of the book business are explained in "The Art of Libromancy: On Selling Books and Reading Books in the Twenty-First Century" by Josh Cook, an author and co-owner at Porter Square Books, with branches in Boston and Cambridge, Massachusetts. "This book revitalizes the magic of holding a book in your hand, and also explores the thought and care that went into each step of the process," Jacobson said. "I've got one more title: 'Making It So: A Memoir,' by Sir Patrick Stewart. My dad, who is 75, is as excited as I am."
'Glittering Gems,' a 'Biomythography' and the Natural World
"A Man of Two Faces," a memoir by Viet Thanh Nguyen, impresses Johanna Hynes, a part-time booksellerat Carmichael's in Louisville, Kentucky. "He won a Pulitzer Prize for his novel "The Sympathizer," and in this memoir he plays with identity, what is interior and what is exterior," she said. Hynes also recommends "The Comfort of Crows" by Margaret Renkl. "It's an extraordinary book, a chronicle of the natural world and the writer's own life over a year, with a theme of community."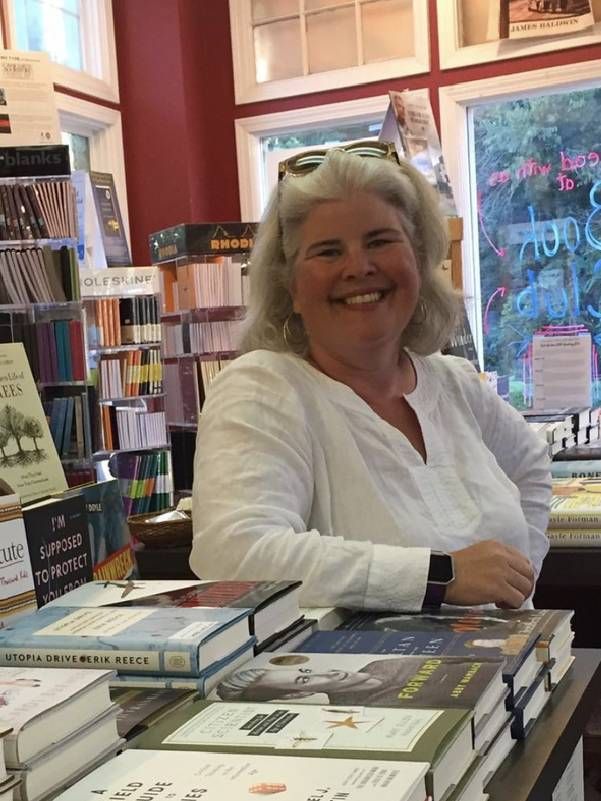 Hynes spoke enthusiastically about "Coleman Hill," by Kim Coleman Foote, a "biomythography" (a term coined by poet and activist Audre Lorde) about three generations of two families who left the South for New Jersey during the Great Migration. "Another book I would love for everyone to read is Claire Keegan's 'So Late in the Day: Stories of Women and Men.' Keegan is the queen of short stories and novellas, and this book is an examination of gender dynamics and a chronicle of contemporary life in Ireland," Hynes said. "Every sentence is a glittering gem."
Personally, I'm already handing out copies of Dave Eggers' "The Eyes and The Impossible." (The paperback is due out next spring.) Yes, this is a book that features a wild dog and his closest friends (a seagull, a pelican, a squirrel and other denizens of a city park) and the caged bison there they decide to free. Yes, the book — which often is laugh-out-loud funny— is advertised for middle schoolers. That said, readers of all ages will delight in this heartwarming story that emphasizes friendship, kindness and the courage to make big changes when opportunities arise.
Can't decide among the 34 books suggested here? Head to a bookshop and look around! And remember, you can always buy gift cards, which are sure to please the readers among your friends and family.
Patricia Corrigan
is a professional journalist, with decades of experience as a reporter and columnist at a metropolitan daily newspaper, and also a book author. She has written for Next Avenue since February 2015. Read more from Patricia at latetothehaight.blogspot.com.
Read More