Summertime Reading: No Passport Required
No need to pack and no airport delays when you take these literary trips around the world
The neighbors just left on a cruise. My cousin is basking on a beach in Hawaii. A friend is in the south of France. Me? I'm going to the mall. Those of us staying home this summer can easily explore places near and far through 28 new fiction, nonfiction and science fiction books recommended by independent bookstores in five states.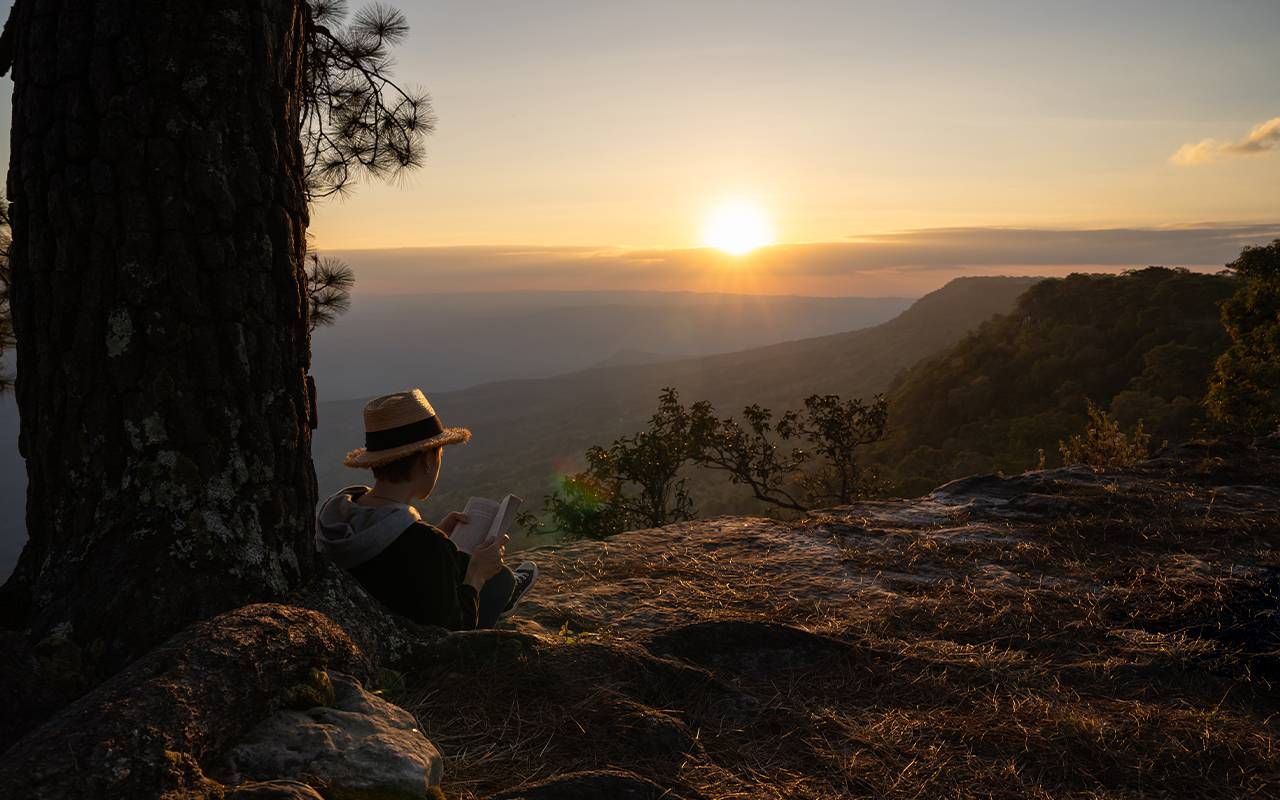 So stretch out on a chaise in the yard, curl up on the couch or settle in under a tree in a nearby park and let gifted writers serve as your guides to India, Northern Michigan, Greece, Harlem, France, Boston, Spain, the American South, China or Florida. (If you are heading out this summer, consider taking along one of the following titles, all meatier than your basic beach read.)
Almost all of the booksellers praised Abraham Verghese's "The Covenant of Water," which transports readers to southern India to spend quality time with three generations and the neighborhood elephant.
Almost all the booksellers praised Abraham Verghese's "The Covenant of Water," which transports readers to southern India to spend quality time with three generations and the neighborhood elephant. Isabel Allende's new novel, "The Wind Knows My Name," traces immigrants' journeys as they flee foreign wars. Feisty furniture store owner Ray Carney from Colson Whitehead's "Harlem Shuffle" is back in "Crook Manifesto: A Novel." And "The Perfumist of Paris" completes Alka Joshi's Jaipur Trilogy.
At New South Bookstore (formerly Read Herring) in Montgomery, Alabama, assistant manager Jessala White reported she was quite taken with Andrew McCarthy's "Walking with Sam: A Father, a Son, and Five Hundred Miles Across Spain," about the author's trek along the Camino de Santiago. "It's about spending quality time with a teenage son before he leaves the nest," White said. "I have three teens, so this book meant a lot."
"Driving the Green Book: A Road Trip Through the Living History of Black Resistance" by Alvin Hall is a big seller in the shop. With a friend, Hall traveled from New York to Detroit to New Orleans, where they stopped at locations in the original guide for Black Americans from 1936, by Victor Hugo Green.
Explore Arles, Mississippi River Towns and Florence
White also recommended "Vincent's Arles: As It Is and as It Was" by Linda Seidel. The author guides readers to places in the French town where van Gogh lived and painted. A fan of memoirs, White also spoke highly of  "Oh My Mother! A Memoir in Nine Adventures" by Connie Wang. "The essays are about trips the mother and daughter made, everywhere from Las Vegas to Versailles to Amsterdam," she said.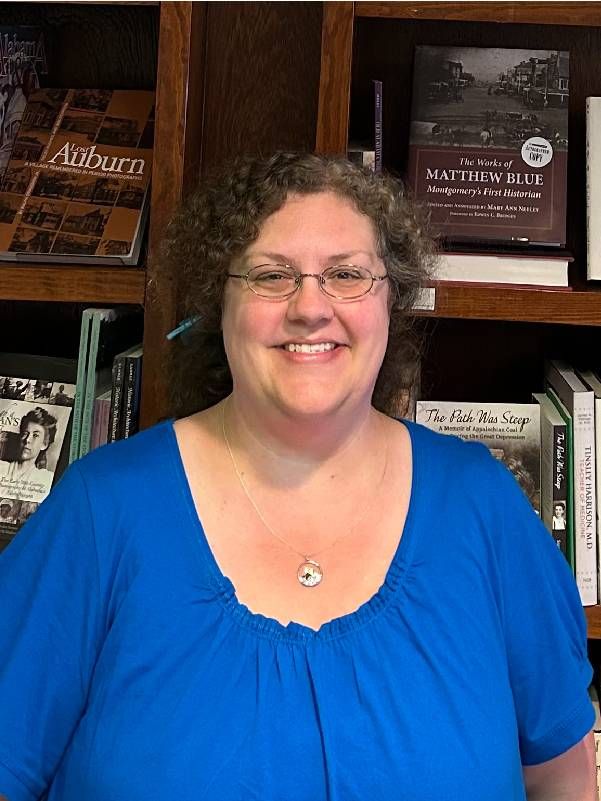 The main buyer for Copperfield's Books, which boasts nine branches in Northern California, raved about Ann Patchett's "Tom Lake: A Novel." "It's the best thing she's written in years," said Sheryl Cotleur. The book is set in an orchard in northern Michigan, where a family picks cherries for market. "It's about how people love each other, and how marriages work."
Cotleur liked "Still Life" by Sarah Winman, much of which takes place in Florence. "The characters are great, the writing is great and you learn about the history of the city," she said. Another favorite is Tania James' "Loot: A Novel," inspired by Tippoo's Tiger, an automaton crafted in the 18th century as the British colonized India.
Cotleur also suggested "The Glass Chateau" by Stephen P. Kiernan, about a former Resistance fighter working at a factory in France that makes colored glass intended to restore cathedral windows after World War II.
Janet Weissmiller, owner of Prairie Lights Books & Café in Iowa City, is a fan of Rinker Buck's new book "Life on the Mississippi: An Epic American Adventure."
"The author built a wooden flatboat and headed south on the river," Weissmiller said, "and Buck talks about things no longer discussed about the American frontier in the 19th century." One reviewer described the book as a "rich mix of history, reporting and personal introspection."
We're Off to Find the Headwaters of the Nile
Another nonfiction book Weissmiller endorsed is "The Best Strangers in the World: Stories from a Life Spent Listening" by Ari Shapiro. The host of National Public Radio's "All Things Considered" has compiled "a lot of fairly short stories about many places he's traveled," she said. "This is a book you can pick up, put down and come back to later."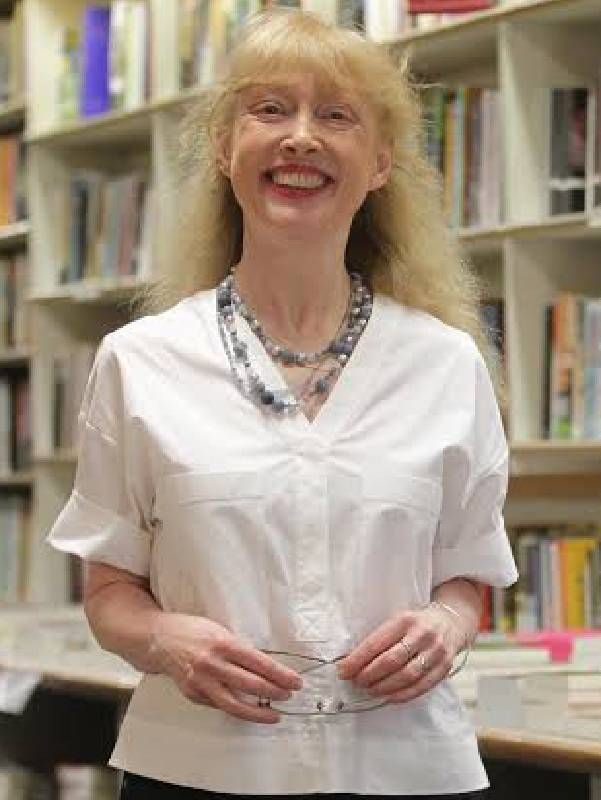 If island life appeals, Weissmiller liked "In Sardinia: An Unexpected Journey Inside Italy" by Jeff Biggers. The travel book reminded her of Bruce Chatwin's "In Patagonia."
One more nonfiction title was on Weissmiller's list: Candice Millard's "River of the Gods: Genius, Courage, and Betrayal in the Search for the Source of the Nile," which was just published in paperback. The book traces the journey of explorers Richard Burton and John Hanning Speke and the formerly enslaved Sidi Mubarak Bombay as they searched for the headwaters of the Nile. The Washington Post named it a "Best Book of the Year." 
Want to head out of this world? Best-selling author Justin Cronin's new fantasy novel "The Ferryman" caught Weissmiller's attention. She described it as "utopian with a dark side — and transcendent." (Stephen King is a fan, too.) Also, she liked 'Pas de Don't' by Chloe Angyal, a native of Australia who now lives in Iowa City. "It's a smart, sweet romance about dancers in Sydney," Weissmiller said.
At Books & Books in Miami, Cristina Nosti promoted three locally based authors with international reputations. The director of events and marketing for all six locations, Nosti hailed "The Apartment: A Novel" by Pushcart Prize winner Ana Menéndez, about people living in South Miami Beach; "Dulcinea: A Novel," by former Miami Herald reporter Ana Veciana-Suarez, which takes place in Spain; and "When the Hibiscus Falls" by M. Evelina Galang, about Filipino women in a future Florida. 
Next Stops: China, Venice and Boston
Two additional novels, one set in China and one in Italy, appealed to Nosti. "Lisa See's latest historical novel is "Lady Tan's Circle of Women," which was inspired by the true story of a female physician in 15th century China," Nosti said. The second book, "Maddalena and the Dark" by Julia Fine, takes place in Venice.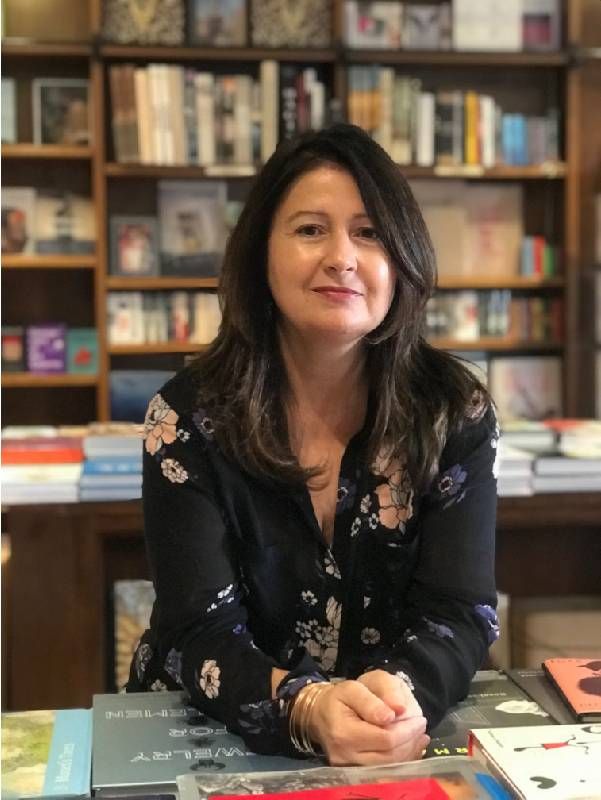 A shipwreck off the coast of Argentina in 1742 is the focus of David Grann's "The Wager: A Tale of Shipwreck, Mutiny and Murder." Laurie Sutherland, owner of Island Books in Middletown, Rhode Island, noted that Grann tells both sides of this true story. Sutherland and her staff also were impressed with Donal Ryan's book "The Queen of Dirt Island," a tale of a matriarchal family in Ireland.
Sutherland endorsed three books that take place in Boston: Emily Franklin's "The Lioness of Boston," a novel about museum founder Isabella Stuart Gardner's early life; Dennis Lehane's novel "Small Mercies," a thriller about the city in the 1970s; and Tracy Kidder's "Rough Sleepers: Dr. Jim O'Connell's Urgent Mission to Bring Healing to Homeless People," about the program O'Connell created to help Boston's unhoused individuals.
Verghese, the esteemed author of "The Covenant of Water," has said this about Kidder's book: "I couldn't put 'Rough Sleepers' down. I am left in awe of the human spirit and inspired to do better."
A worthy goal. Summer is here — read on! 
Patricia Corrigan
is a professional journalist, with decades of experience as a reporter and columnist at a metropolitan daily newspaper, and also a book author. She has written for Next Avenue since February 2015. Read more from Patricia at latetothehaight.blogspot.com.
Read More