Something Good: The Elephant Sanctuary in Tennessee
Learn more about this peaceful, one-of-a-kind haven for retired elephants
You may be forgiven for thinking that characters named Flora and Minnie are cast members from "Downton Abbey." However, they are elephants, both now living in a facility created just for them in Hohenwald, Tennessee.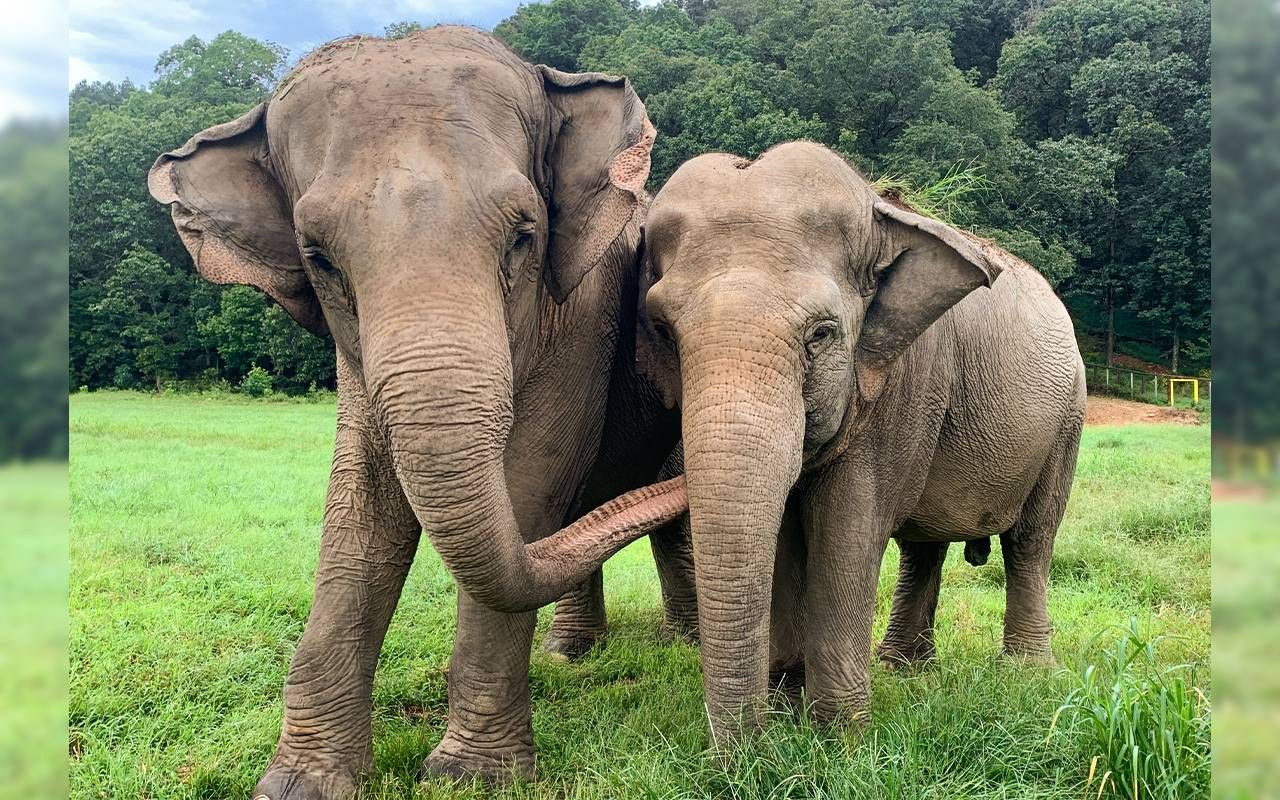 The Elephant Sanctuary is a safe and peaceful haven for "retired" elephants and is completely closed to the public: no elephant rides, no visiting and no performances. Instead, the elephants – both Asian and African in their habitats – enjoy over 3,060 acres of lush, varied terrain and freshwater lakes and streams. 
Since 1995, 28 elephants have found solace in the gentle climate of Tennessee
They also have access to heated barns and personalized care for the rest of their days, all funded by public support at this non-profit facility. Life expectancy varies, but Shirley, an Asian elephant who passed away peacefully at the sanctuary in 2020, was 72 years old.
Since 1995, 28 elephants have found solace in the gentle climate of Tennessee, and currently, there are nine residents, with more expected to join this year. Although some were previously in a zoo setting, many more had suffered at the hands of the entertainment industry. 
Sadly, an all too familiar profile involves capture and separation from family at a young age, only to be shipped overseas and cast into a life of callous training and performing that often culminated in neglect and poor treatment.
Freedom of Choice
"At the Sanctuary, our goal is to give elephants freedom of choice. It is their choice when they participate, when they want to engage with staff and when they do not," said Kristy Eaker, senior manager for elephant care, in an email interview.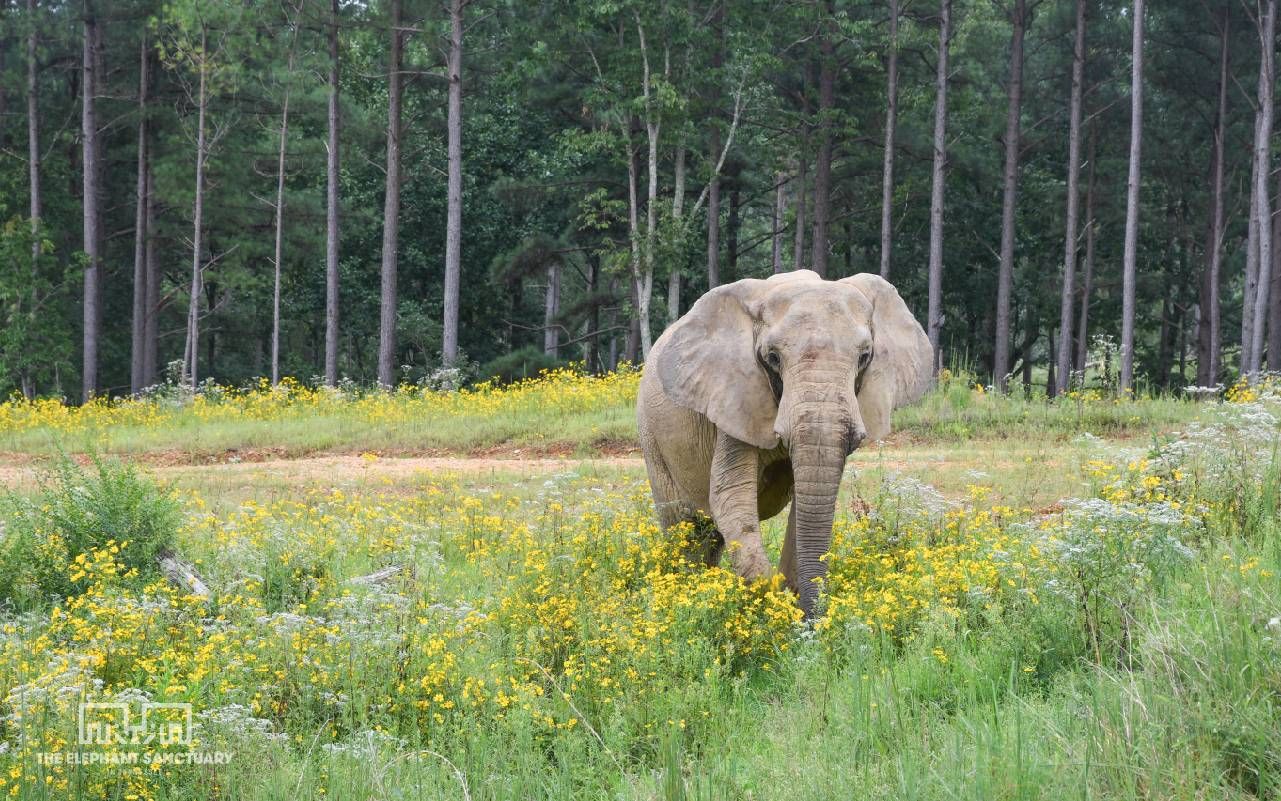 "Some need constant attention and strategy to help them adjust to their new surroundings while others need a slower, more hands-off approach," Eaker explained. "Our goal is individualized care and we will adjust our approaches based on what that elephant needs."
The needs of an elephant – both social and physical – are complex and require much attention to detail. "Foot care is a crucial aspect of husbandry at the Sanctuary," said Madeline McWhorter, lead caregiver of the Africa Habitat and Barn. 
Physical Care and Time for Fun
"Caregivers go through extensive training to learn about elephant foot anatomy, foot problems in captive elephants, management techniques, and preventative care," she explained. "We check each elephant's feet several times a week and conduct twice-weekly foot scrubs on each individual elephant, checking for rocks, cracks, abscesses and any other issues."
"Our goal is to give elephants freedom of choice."
In addition to physical care, much attention is devoted to cognitive enrichment, which seems especially important to such brilliant animals who have spent years performing menial tricks.
According to McWhorter, there are several winter enrichment opportunities. In December, the Sanctuary receives donated Christmas trees for the elephants to snack on and spar with. The nearby Amber Falls Winery donates grape vines in February which encourage the elephants to use their trunk muscles and cognitive skills to obtain their food.
The Asian elephants are "grazers" and eat impressive amounts of bamboo and plants, while the African elephants tend to "browse," enjoying grasses, leaves and even bark. The elephants also receive supplementary foods such as Mazuri grain, hay, fruit and vegetables. Minnie is the sanctuary's heaviest elephant, despite her somewhat misleading name, and weighs approximately 11,000 pounds. Not a typo! 
Billie's Story
Billie, an Asian elephant, began her captivity in a zoo but was soon recruited for circus life, which she endured for 20 years. Towards the end of her career, she showed signs of aggression towards trainers and was deemed no longer suitable for the circus.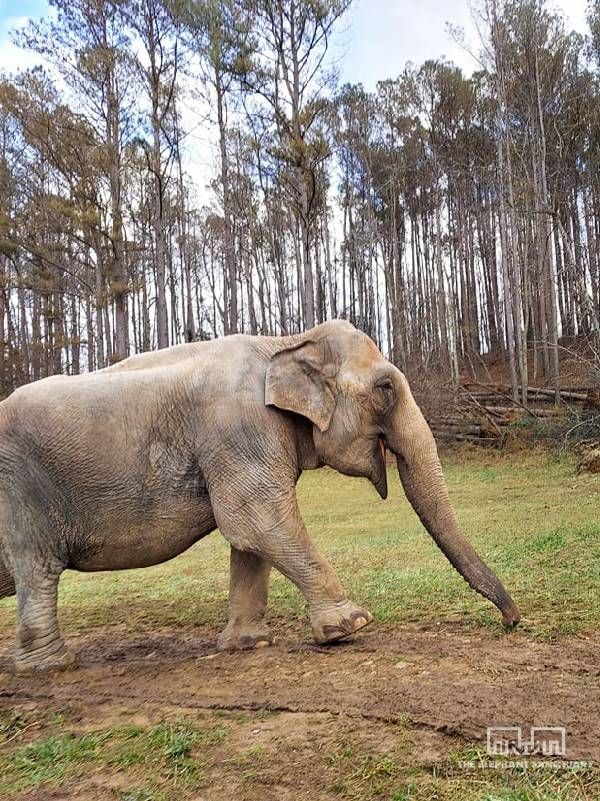 However, Billie would be kept in the dark 20' x 20' stall for 13 more years until her neglect was discovered. In 2006, Billie joined the Sanctuary, but she was frightened and wary. 
Investigative reporter Carol Bradley and the author of the book, "Last Chain On Billie; How One Extraordinary Elephant Escaped The Big Top," recalled the elephant's obvious distress.
"Billie's refusal to let anyone remove the chain from her leg was a sad reminder of the distrust and anxiety she suffered from her many years with the circus," said Bradley.
The ankle chain that Billie wore when she arrived at the Sanctuary would remain in place for nearly five more years. "The moment she finally consented to having it removed was an emotional one for everyone who witnessed it," Bradley writes.
Today, at 61 years of age, Billie is content. She now enjoys regular social time with her friend Ronnie and looks forward to snack time and swimming. After years of anguish, life is sweet once more.
"On average, we see elephants take one to three months to adjust to their new surroundings and caregivers, but I have also seen some take years," Eaker noted. 
"Since 2014, the Sanctuary overhauled the elephant management program and through protected contact and positive reinforcement, we have seen 100% success in all of the elephants gaining trust with staff and being willing participants in their own health care," said Eaker.
It's hard to imagine a better retirement story.
More Ele-Information
The Elephant Sanctuary website offers a series of excellent "ele-cams" so that the elephants may be viewed in various habitats from the comfort of home. Also, check out some elephant antics to make you smile here. 
A brick-and-mortar Discovery Center is open to the public, and staff is on hand to answer questions about The Elephant Sanctuary and its residents. An excellent virtual distance learning program is also available for teachers and anyone who wants to learn more about elephants and connect with others who feel the same.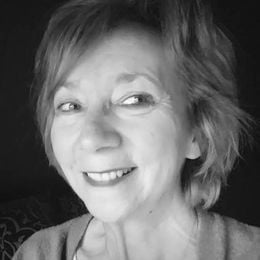 Sue Sutherland-Wood
has contributed to many publications, both in print and online, and her short fiction has won awards. Read more of Sue's work on her blog.
Read More