Now Showing: Dementia in Films
From "Elizabeth Is Missing" to "The Father" and more, movies are spotlighting people with Alzheimer's and those who care for them
A large sign affixed to a kitchen cupboard reads "Coffee Helps Memory." Behind this cupboard door are tall stacks of canned peaches – and only canned peaches. Other signs are dotted on the walls in the kitchen and in the entryway, including "Don't Forget to Lock Up." Next to the front door, along the top of a radiator shelf, sits a line of coffee cups.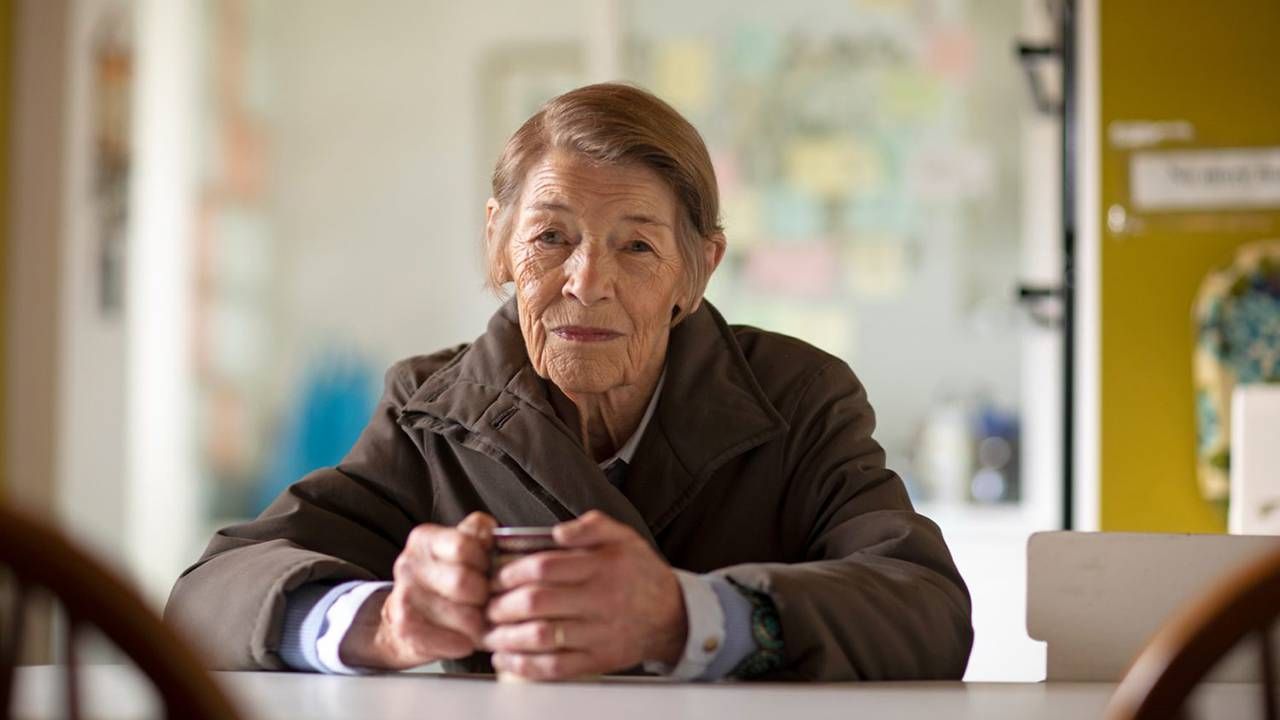 This is the home of Maud, a woman in her 80s struggling to keep afloat, whose life is slowly being taken over by Alzheimer's, relying on a pocketful of notes she writes to herself to remember the important details and people in her life.
Both of Viggo Mortensen's parents had dementia before they died — he began writing the screenplay for "Falling" after the death of his mother, Grace, in 2015.
As played onscreen by the fierce Glenda Jackson, "Elizabeth Is Missing" does not focus on the story of Elizabeth (Maud's friend) as much as it reveals Maud's story, including a tragic incident from her past which, in her mind, is becoming conflated with the present.
This British television film, which premiered on PBS as part of the Masterpiece series, and for which Jackson won both international and British acting awards, is just one of a new crop of films featuring people with dementia or Alzheimer's as main characters, while also shining a light on the people who are caring for them.
Other films include (all available on streaming services now, with "The Father" streaming in late March):
"The Father" starring Anthony Hopkins, playing "Anthony," a man with Alzheimer's struggling to separate reality from his confusion, and Olivia Colman as Anne, his weary daughter and caregiver. The film received several Golden Globe nominations and is considered an Oscar front runner.
"Falling," a film written, directed by and starring Viggo Mortensen, is about John, a gay man who returns to his upper New York State home to bring his difficult and spiteful father Willis (played by Lance Henriksen), living with dementia, to California. Both of Mortensen's parents had dementia before they died – he began writing the screenplay for "Falling" after the death of his mother, Grace, in 2015.
"Supernova" features Colin Firth as Sam and Stanley Tucci as Tusker, a gay couple who take a road trip through the English countryside to see family, friends and places they'd visited together over the years. Tusker has been diagnosed with early-onset dementia. In one of the more poignant lines of the trailer, Tucci as Tusker says, "I want to be remembered for who I was, not for whom I'm about to become."
Dr. Tia Powell, a Next Avenue Influencer in Aging, director of the Montefiore-Einstein Center for Bioethics in New York and author of "Dementia Reimagined," says the vast majority of the more than five million people living with dementia and Alzheimer's are in the early stages of the disease, and not at the end of their lives.
The Importance of Realistic Portrayals
Powell believes seeing the illness realistically portrayed on screen reflects a growing awareness about what it means to live with dementia.
"People know it's not the same as aging, or as mental illness," she says. "It's a separate thing that has its own story."
While Powell hasn't seen the four new films (she did see the play of "The Father" on Broadway), she finds it encouraging that the portrayals of the individuals with dementia and Alzheimer's don't fall back on stereotypes or simply serve to illuminate some aspect of the life of someone else in the film.
By way of example, she cites "Friends with Benefits," a 2011 romantic comedy starring Justin Timberlake, whose shallow character has a father with dementia, which Powell says, is intended to "establish the sweetness of the character, because he's so nice to his dad."
The person with dementia shouldn't be portrayed as "an object, or moved around as a prop," says Powell, "[The goal of the film should be] to offer respectful stories about them."
This includes the depiction of real life, and challenging, situations.
In "Elizabeth Is Missing," it is Maud's daughter Helen who bears the brunt of her mother's anger at her own confusion and frustration. In one particularly moving scene (after Maud has escaped from Helen's home and flees to a bus stop), it is evident Maud does not realize who Helen is (as she sits next to her mother, crying), asking her if she's having trouble with a man. In the next moment, Maud's face crumples, now recognizing Helen, which drives the older woman to tears as well.
There are moments of sweetness in "Elizabeth Is Missing," especially in a scene between Maud and her granddaughter Katie, Helen's daughter, who sneaks some fish and chips over to her grandmother's house. But later in the film, when Maud lashes out at Katie, calling her "lazy," the hurt on the young girl's face is palpable.
The Story of the Caregiver
"Telling the stories of people with dementia also gives the opportunity to show the stories of caregivers," says Powell. "We often hear from caregivers that 'no one asks about me' and only ask about the person with dementia. Caregivers can feel just as invisible."
Rosanne Corcoran, host and creator of the Daughterhood podcast, has been caring for her 92-year-old mother in the family home in Collegeville, Pa. for more than five years; she wrote about the experience for Next Avenue in an essay entitled "Dear Dementia."
While she hasn't seen these four films yet, Corcoran says she's "oddly interested" in watching them to see how dementia, and caregiving, is depicted.
"The only way to change the lack of awareness that many people have is to shine a light on it," she says. "But at the same time, when I watch movies about dementia, I'm always thinking, 'don't mess this up.'"
The trailer for "The Father" caught Corcoran's attention for what she felt was its accurate depiction of living with Alzheimer's.
For many, watching stories unfold on screen that mirror their own, could be difficult.
"It actually made my blood run cold…Olivia Colman's face throughout that trailer, my goodness," she says. "[You can see] what the loneliness is like for the person living with dementia and for the caregiver who is surrounded by what they are seeing and feeling, but have no place for it."  
For many, watching stories unfold on screen that mirror their own, could be difficult, however.
Fearful of the Future
"I study dementia, so I know films like these are sad," says Powell. "Some people will run the other way."
Is it for fear of seeing their future?
"Everyone wants to get older, but there is not one person who isn't worried about getting dementia," Powell says.
However, for every moviegoer who will turn away from films with a dementia plotline, there are others who will watch them as a means of educating themselves.
"To see a character who is thoughtful, and puzzling things through, could be comforting," Powell says.
As an expert in the field of dementia, one of Powell's goals is to soften people's view of the illness and show that there can be a pathway.
"How can you make the days you have better?" she says. "A good film can show that a character with dementia does have a life."
If Hollywood continues to portray authentic representations of dementia onscreen, which Corcoran hopes is the case, she has a suggestion.
"Talk to the caregivers. They know the real stories," she says.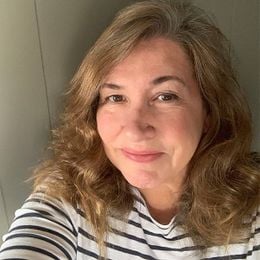 Julie Pfitzinger
is the managing editor for Next Avenue and senior editor for lifestyle coverage. Her journalism career has included feature writing for the Star-Tribune, as well as several local parenting and lifestyle publications, all in the Twin Cities area. Julie also served as managing editor for nine local community lifestyle magazines. She joined Next Avenue in October 2017. Reach her by email at [email protected].
Read More