Your Professional Decline Is Coming (Much) Sooner Than You Think? Bunk!
A rebuttal to the provocative Atlantic article people are talking about
Maybe you read, or heard about, the buzzy, 6,000+-word article Arthur Brooks just wrote in The Atlantic with the incendiary headline: "Your Professional Decline Is Coming (Much) Sooner Than You Think." It certainly caught my attention. I write about older workers often as a Next Avenue blogger and have a few thoughts about Brooks' piece.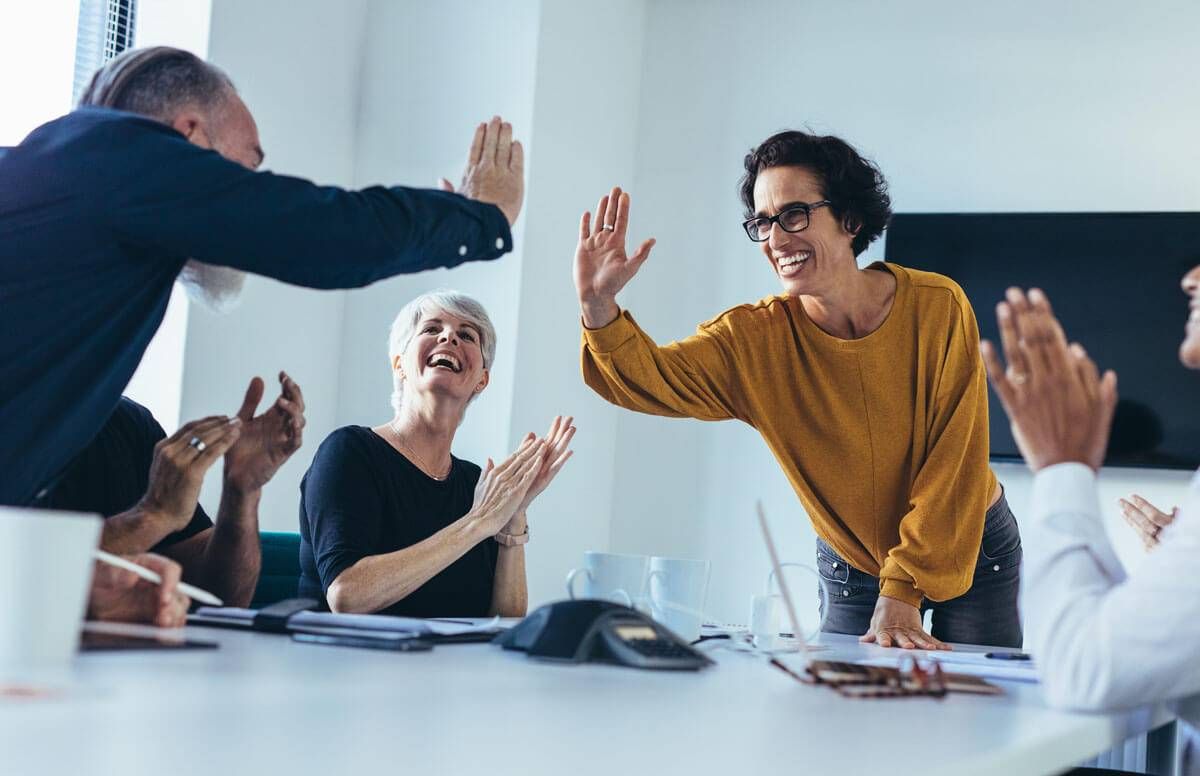 To be clear, Brooks, who is 55, has had a remarkable career. No, make that careers.
As he says in The Atlantic, Brooks dropped out of college at 19 to pursue his ambition to be the "world's greatest French-horn player." Twelve years later, despite managing to eke out a living, he abandoned his music career. He went on to earn an undergraduate degree in economics, followed by a master's and a doctorate in public policy. Brooks taught economics and social entrepreneurship at Syracuse University; joined the American Enterprise Institute (AEI is a conservative Washington D.C. think tank); authored opinion pieces for The New York Times, The Wall Street Journal and The Washington Post and published 11 books. He has run AEI since 2009.
"Noticeable decline is probably going to set in earlier than you imagine. Sorry," says Brooks.
A Big Thinker Wonders 'What Comes Next'
Now, he's retiring as AEI president. And like millions of Americans in the second half of life leaving their careers behind, he's wondering "what comes next."
The Atlantic article reveals Brooks' thoughts about his coming transition. His quest has taken him to research the life trajectory of highly accomplished individuals (think Olympic athletes and major inventors), as well as to travel to South India for insights from guru Sri Nochur Venkataraman, known to his followers as Acharya ("Teacher"). He's about to become a professor of public leadership at Harvard.
Brooks' blunt message is aimed at college-educated professionals at a similar stage of life: You've peaked. Your best years are behind you. He wrote: "In sum, if your profession requires mental processing speed or significant analytic capabilities — the kind of profession most college graduates occupy — noticeable decline is probably going to set in earlier than you imagine. Sorry."
The only question that now matters for people like himself, Brooks added, is how to make the most of the remaining time in the second half of life. And here, he's much less bleak.
Brooks' View: Decline Is Inevitable, But Not Misery
"Decline is inevitable, and it occurs earlier than almost any of us wants to believe," he wrote. "But misery is not inevitable. Accepting the natural cadence of our abilities sets up the possibility of transcendence, because it allows the shifting of attention to higher spiritual and life priorities."
Brooks' essay is a thoughtful read. But I strongly disagree with how he based his perspective on associating age with inevitable decline.
To be sure, the theme of age and decline runs deep in America and has for quite some time. An earlier generation of thinkers encouraged successful people to retire to the golf course, enjoy their grandchildren, learn a hobby and hang out with people of a similar age to limit awareness of their failing faculties.
More recently, popular advice on how to age well has shifted to a more engaged set of practices that Brooks embraces. These include prioritizing the quest for self-realization and spiritual identity; finding mentorship opportunities and nurturing relationships with friends and family.
A False Link Between Aging and Decline
But the tight link Brooks makes between aging and decline is a false one.
Research by noted economists, sociologists, neuroscientists, scholars of creativity, students of innovation and other disciplines is inclined towards a very different narrative about the second half of life than Brooks' declinist view.
The new, engaging narrative about aging derives from broad, mutually reinforcing changes in America — from the rise of an information economy to better levels of health and education to increased longevity. Taken altogether, they highlight the enticing possibilities for creativity to flourish with age.
This view, which I share, recognizes the productivity of experienced workers and celebrates the swelling ranks of second-life entrepreneurs and social entrepreneurs.
A New Narrative of Aging
The new narrative of aging calls for a very different set of recommendations than what Brooks advocates for managing "decline." Instead, it suggests business, government and nonprofits develop policies so people can accomplish more in the second half of life.
Society should embrace the economic and social promise that lies at the core of more vigorous aging. (Are you listening, Presidential candidates?)
I like the way Linda Fried, dean of the Mailman School of Public Health at Columbia University, puts it. She's written: "Perhaps the greatest opportunity of the twenty-first century is to envision and create a society that nurtures longer lives not only for the sake of the older generation, but also for the benefit of all age groups — what I call the Third Demographic Dividend. To get there requires a collective grand act of imagination to create a vision for the potential of longer lives."
What a vision!
Age: A Data Point
Age is nothing but a data point. Chronological aging tells us little about an individual, let alone society. As the poet Samuel Ullman eloquently observed:
Nobody grows old merely by a number of years.
We grow old by deserting our ideals.
Years may wrinkle the skin,
But to give up enthusiasm wrinkles the soul.
Take Henri Matisse. We know him as the giant of modern art, but less well known is that he barely survived colon surgery at 71 in 1941. Matisse was a semi-invalid after the surgery until his death at 84 in 1954. Yet in those post-surgery years, he created a new art form: the famous cut-outs. He made them from his wheelchair and bed.
Laura Ingalls Wilder didn't start writing in earnest until she was 57. Her first manuscript, a memoir, was rejected by editors. She reworked it into a fictional story about 19-century life on the Great Plains aimed at young readers. Little House in the Big Woods was published when Wilder was 65.
The late Leonard Cohen released his last studio album at 82: the bleak, yet powerful You Want It Darker. (At the Rolling Stones concert  that I was fortunate to attend earlier this week in Chicago, the legendary foursome — all seventysomethings —put on an engaged and spirited concert.)
What Older, Creative Artists Tell Us
What does the flourishing of famous artists in their 60s, 70s and 80s and older tell us about the prospects for the typical American worker and entrepreneur in the second half of life? Everything.
Like Matisse, we now know that the creative impulse often improves with time and experience. Thanks to their accumulated memories, older adults are often good at connecting the dots. The ability to connect the dots (some call it wisdom) often leads to innovation.
"This wisdom includes good judgment in difficult situations, understanding of the way in which the events of life go together to form a consistent context, the ability to place events into perspective, a grasp of the fact that life is full of uncertainty and imponderability and that all planning must take this into account, and similar knowledge and skills," wrote Arthur Cropley, a prolific scholar of creativity and professor emeritus at the University of Hamburg, in Creative Performance in Older Adults.
The Midlife Entrepreneurship Boom
Entrepreneurship is certainly creative. And, as my friend and fellow Next Avenue blogger Kerry Hannon just showed in her new book about midlife entrepreneurs (Never Too Old to Get Rich), people in the second half of life are increasingly firing up their imaginations to become entrepreneurs. Adults between ages of 55 and 64 made up 26% of new entrepreneurs in 2017, a significant increase from 19%  in 2007, according to the Kauffman Foundation.
The community of second-life creative individuals will expand in coming years, feed on itself and grow in scale, scope, and impact. The more society recognizes the capacity of older workers to be creative, the more that experienced workers will be creative.
Neuroscientists have moved away from characterizing aging as an inevitable process of physical and mental decay. Their focus is now on the brain's ability to develop and adapt.
For instance, scientists have long known that cognitive processing speed declines with age. But some mental functions improve with age, including language and speech.  "The bottom line is that older people do things differently, but they don't do them worse," says Johannes Koettl, economist at the World Bank.
Brooks' point of view is wedded to the traditional division of the life course into three distinct stages — school, work and retirement (with an accompanying decline). Yet these silos are crumbling. Not as fast as I'd like, but they're still coming down.
Multiple, successive, successful careers are becoming more common. Shifts from full-time work to part-time work, entrepreneurship, volunteering, schooling and leisure will, I expect, blend more throughout a lifetime.
A Wish List
How can this become even more common?
Policymakers can devote more resources to worker training, retraining and lifelong learning. Crushing ageism and age discrimination needs to be a national priority. Health and pension systems could be redesigned to support a mobile workforce and to encourage experienced workers to stay in the job market.
Employers eager to spur creativity and innovation could fling open doors of opportunity to experienced workers, welcoming them into high-tech endeavors, social enterprises, brainstorming sessions, co-sharing workspaces and factory teams. Solicit their insights. Challenge them. See what solutions they have to offer.
In his essay, "Notes on Aging," the late economist John Kenneth Galbraith had a name for the stereotypes that hold back older Americans: The Still Syndrome. "The Still Syndrome is the design by which the young or the less old daily assail the old. 'Are you still well?' 'Are you still working?'" Worst of all, Galbraith said, was what he heard from a friend he hadn't seen in years: "I can hardly believe you're still alive!"
Galbraith wrote the essay when he was 90. He stayed active and engaged until he died seven years later.
To hell with decline.
Think opportunity.
As a society, we have barely scratched the surface of economic and cultural possibilities for creativity and innovation in the second half of life. To bring the promise of the new narrative about aging into reality is a vision well worth pursuing and fighting for.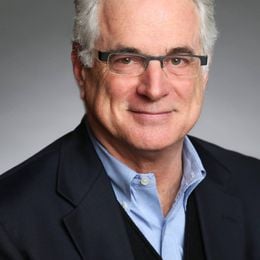 Chris Farrell
is senior economics contributor for American Public Media's Marketplace. An award-winning journalist, he is author of the books "Purpose and a Paycheck:  Finding Meaning, Money and Happiness in the Second Half of Life" and "Unretirement: How Baby Boomers Are Changing the Way We Think About Work, Community and the Good Life."
Read More