For Rosanne Cash, 'The Wheel' Still Spins
To mark the 30th anniversary of her seminal album, the singer-songwriter is looking back while remaining very much in the present
Rosanne Cash is celebrating the 30th anniversary of "The Wheel" — an album that help changed the direction of her career — by starting yet another chapter.
The four-time Grammy winner has released a remastered version of "The Wheel," on RumbleStrip Records, a new label she co-founded earlier this year with John Leventhal, her longtime collaborator and husband of 28 years.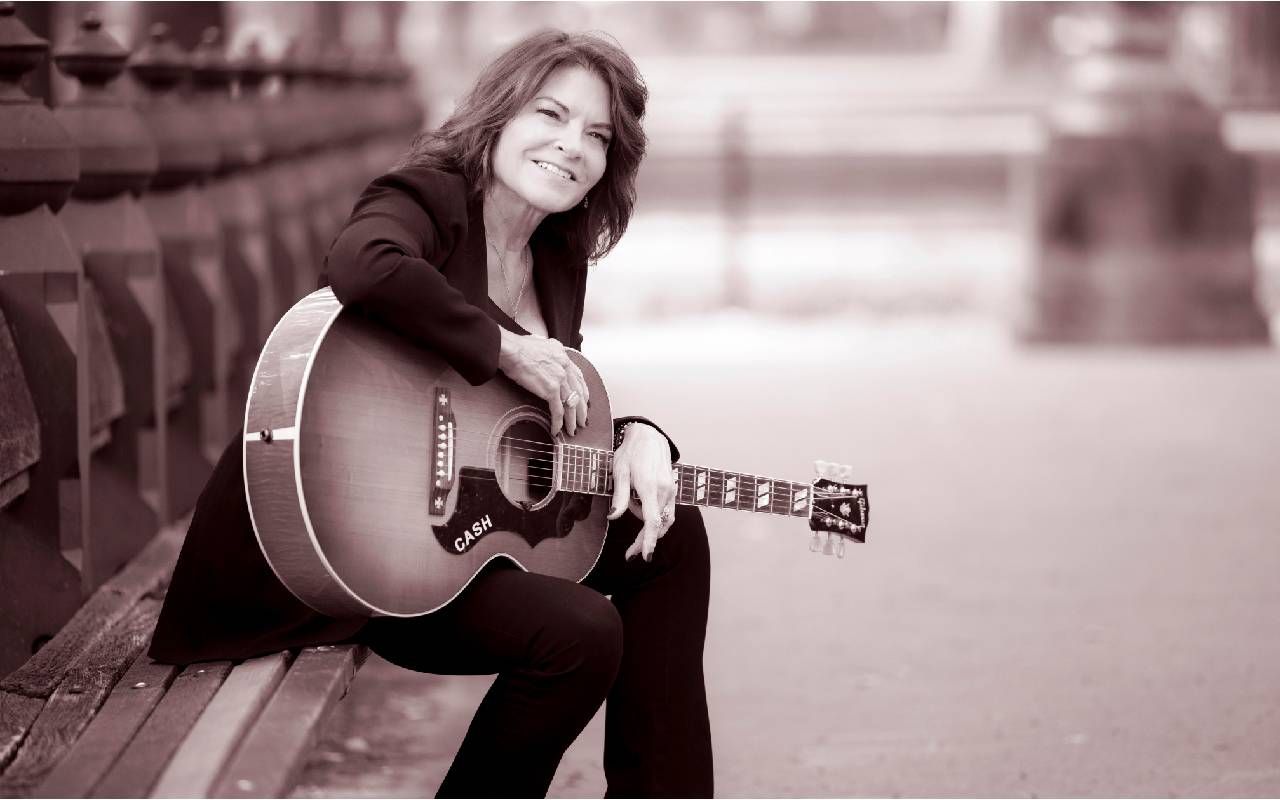 Reflecting on making "The Wheel" with Leventhal, Cash says it's hard to "separate the music from love."
The anniversary edition of "The Wheel" includes both the remastered version of the original album, as well as 11 tracks from Cash's 1993 "Live from Austin City Limits" and "Live from The Columbia Records Radio Hour" performances. It's also the first time the album has been released on vinyl.
"I'm proud of it," Cash says by phone from her New York City home, where she was recovering from knee surgery. "I got the masters back from Sony after all this time, and I don't usually like looking back, but I felt a lot of pride that I owned this master."
A Time of Personal and Professional Change
Revisiting "The Wheel" hearkens back to a period of major transition for her career and personal life.
The oldest daughter of country music icon Johnny Cash, she charted her own success in the 1980s in Nashville, scoring 10 No. 1 country hits and winning her first Grammy for "I Don't Know Why You Don't Want Me."
Despite these accomplishments, which included being the first female country artist to have four No. 1 singles from the same album (1987's "King's Record Shop"), Cash says "something felt fraudulent because I wasn't writing enough — that's how I saw myself as a writer and how I still see myself."
The material she penned for "The Wheel" continued her move away from country music that started with the darker tone of her 1991 album, "Interiors." During this time, Cash also divorced her first husband, singer-songwriter Rodney Crowell, who produced five of her albums, and relocated to New York City.
"During that period between making those records, everything fell apart and then everything put itself back together, but it took years," Cash says.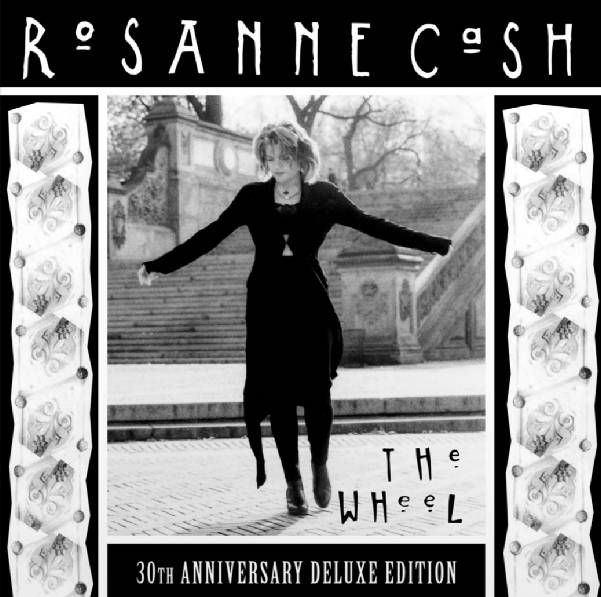 Reflecting on making "The Wheel" with Leventhal, Cash says it's hard to "separate the music from love."
"It's an accurate recording of that time in our lives," she says. "It's the first record we made together, the first songs we wrote together, and we fell in love making the record. It's kind of dripping with longing and desire — and transformation."
Longtime Creative Partnership
The project also helped set the template for their longtime creative partnership. Cash has recalled playing the first seven songs she wrote for "The Wheel" for Leventhal and describing them to him as "elemental — full of references to the natural world: wind, fire, rain, moon, snow," to which Leventhal asked her if the songs were "good."
According to Cash, that exchange neatly sums up their relationship. "It's a little embarrassing but it actually is true — he's very grounded and very practical," she says. "It's a beautiful combination because he's also a deep artist and musician. I was a little bit of a kite in a hurricane when we met, and he's helped me a lot."
Over the next several decades, Cash and Leventhal, who have a son together, would continue collaborating on some of her most acclaimed work: "Black Cadillac," dedicated to her late father and mother, Vivian Liberto Distin; "The List," a collection of covers inspired by a list provided by her father of the 100 greatest country songs; and "The River and the Thread," which won three Grammys, including "Best Americana Album."
"I really like working with John, and I think we've gotten better at it," she says.
Controlling Their Musical Destiny
With the acquisition of Cash's masters and the launch of RumbleStrip, the two are further asserting control over their music. On January 26, the label will release the solo debut record from Leventhal, who himself is a six-time Grammy winner. They also plan to re-release other albums from Cash's catalog and may even produce other artists.
"Whenever I think of the fear of being irrelevant, I think of Leonard Cohen and how great that last record of his was."
"We had talked about getting the masters back for a while — should we go independent or find a new label," she says. "But I own them and want to see where this goes as time goes on. If we start bleeding a ton of money, we'll see. But right now, it's fun."
Having reached the point in a long career when many artists might be content to rest on their laurels, Cash still wants to challenge herself.
Among her current projects is a long-gestating musical production of the Oscar-winning film, "Norma Rae," for which Cash is the lyricist and Leventhal has penned the music. She's also contributed guest vocals to "Crumble," a new track from The Nationals, and has written a song with the band's lead singer, Matt Berninger; she will be heard on British artist's Lola Kirke's upcoming EP "Country Curious," and she has recorded the Lou Reed track "Magician" for a tribute album to the late Rock and Roll Hall of Famer.
"It's a strange dichotomy of things," she says of her current stage. "I feel a level of mastery of what I do. I know how things work and how the process works and am more willing to take chances and not people please. At the same time, there's a danger of feeling irrelevant because the marketplace is not set up for my demographic. Whenever I think of the fear of being irrelevant, I think of Leonard Cohen and how great that last record of his was.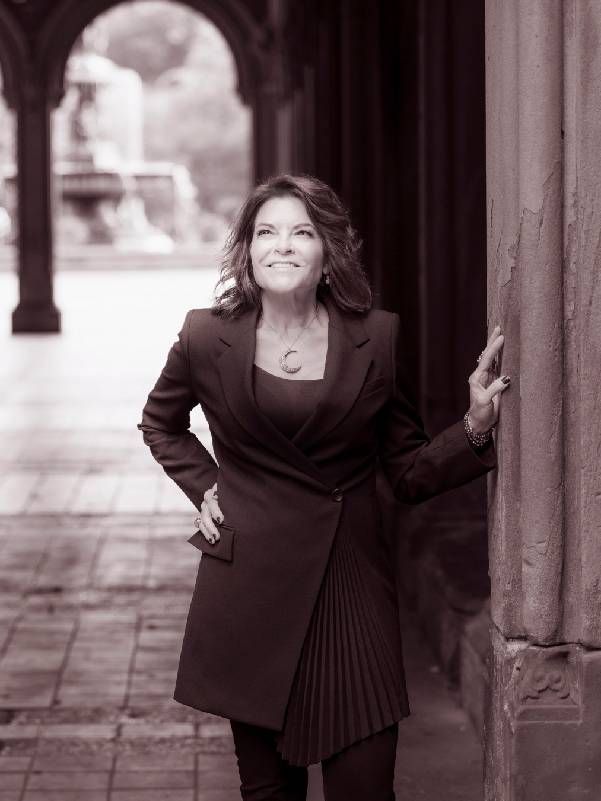 "I've never lost my love for what I do — I'm not burned out, but there is a sense of urgency. I have a lot to say and less time to say it."
The musical, which has been in development for six years, marks another first for Cash, as she won't be performing in the eventual production.
"I loved being part of a collaborative team where it wasn't about me," she says. "The songs are not about me, and they drive the narrative — they're kind of site-specific. There are a couple of songs John and I have done live that work, but for the most part they're driving the narrative."
Her Family Legacy
Another passion project for Cash is the Johnny Cash Boyhood Home in Mississippi County, Arkansas. The five-room farmhouse, which was built as part of a New Deal program to support farmers, is listed on the National Register of Historic Places.
"I love knowing where my family's roots are in this cotton field of Arkansas," she says. "It's mind-blowing — I'm a modern woman living in New York City but two generations back my grandmother was raising seven children without electricity."
As for her personal legacy, Cash, who also has three grown daughters and raised Crowell's daughter from his first marriage, is mainly thinking about the practical question of what to do with a lifetime of papers and "all the ephemera."
"I'm a natural archivist — it's all here and organized and in boxes," she says. "I don't want my kids to have to deal with it."
Otherwise, she's remaining focused on the now.
"I don't think about my legacy," she says. "If it comes to my mind, I don't like to think about it. It takes me out of the moment."
Robert DiGiacomo
is a veteran Philadelphia, Pa.-based journalist who covers food and travel, arts and entertainment and personal finance. He has written for The Washington Post, USA TODAY,  The Penn Gazette and Fodor's.
Read More