'RuPaul's Drag Race' and the First 10 Years of Fabulousness
A new book goes behind the glamour of the groundbreaking show to highlight its real sparkle: self-acceptance
For 15 seasons, "RuPaul's Drag Race" has taken audiences to a higher, more sequined place — bringing drag into the mainstream without dumbing it down.
Hosted by RuPaul, the four-time Emmy-winning reality TV competition combines elements of "American Idol," "Project Runway" and "The Real World." Contestants create and choreograph original production numbers, design their own fabulous looks and divulge their personal back stories, before one is told to "Sashay Away" at the end of each episode.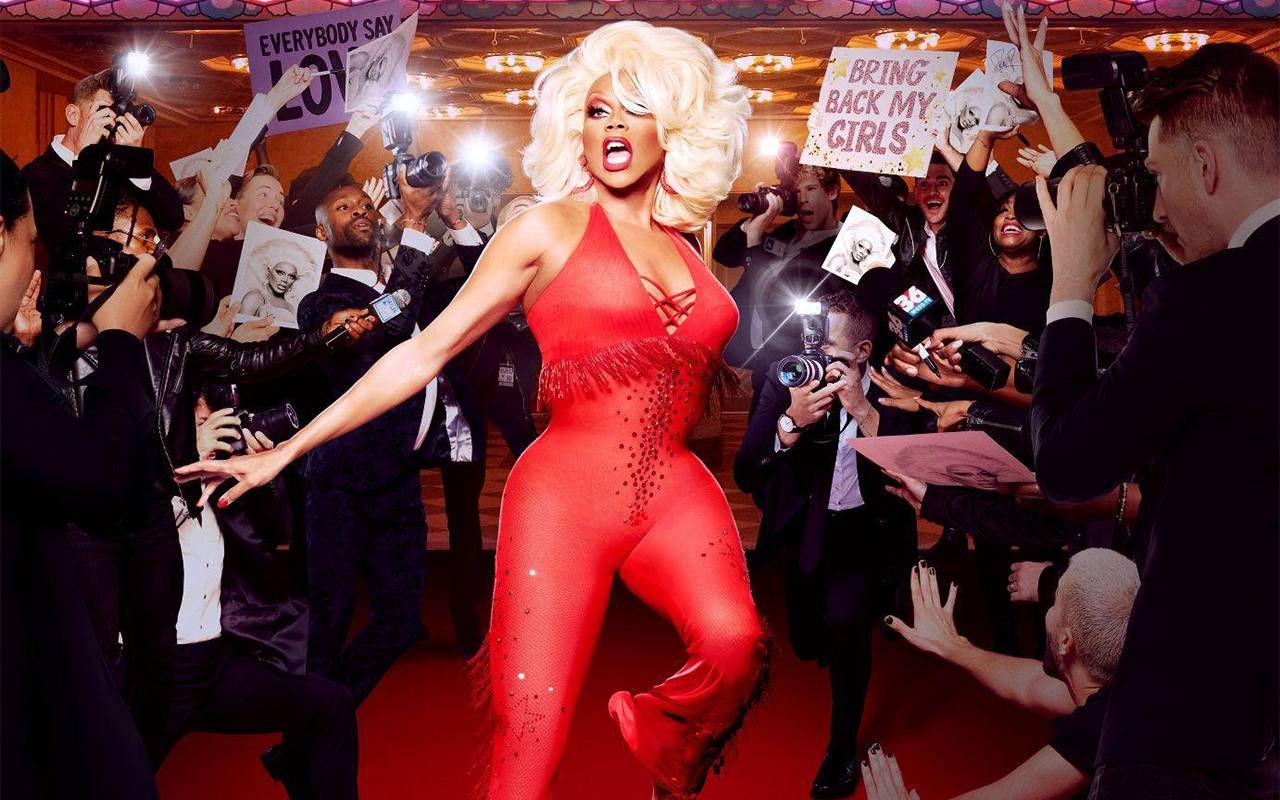 In the new book, "And Don't F&%k It Up! An Oral History of RuPaul's Drag Race (The First Ten Years)," entertainment journalist Maria Elena Fernandez goes beyond the extreme costumes, mile-high wigs and towering heels to reveal what's at the heart of the show — self-acceptance.
"Our show exemplifies the movement of a bigger consciousness arising."
As RuPaul, who is 62, reminds everyone at the end of each episode, "If you can't love yourself, how in the hell are you going to love somebody else?"
"Our show exemplifies the movement of a bigger consciousness arising," RuPaul says in the book. "Drag is part of that. It's having fun and understanding who you really are. I think the audience relates to that without even knowing specifically that that's the thing. Watching a drag queen who was bullied as a kid becoming a star on her own terms is a rush for a lot of people because they, too, have longed for something but didn't know what."
Fernandez, who has written for the Los Angeles Times, Daily Beast and Vulture, talks to Next Avenue about the trajectory of "Drag Race" from niche series to international hit and its impact on pop culture and the larger world.
This interview has been edited for clarity and length.
Next Avenue: You've watched the show from its 2009 debut on Logo through its longtime stint on VH1 to its current home on MTV. Did you think it would last?
Maria Elena Fernandez: Not at all. For a very long time, it was a niche show on Logo. You knew that it was bigger than the Nielsen ratings showed because of all the Monday night parties. I lived in LA at the time. There were lots of parties all over West Hollywood and in New York and on college campuses.
Once Netflix grabbed the early seasons, you could see on social media that the audience had expanded. After Viacom moved the show over to VH1, it became a whole different animal. Then the Emmys started rolling in. That's where you could see it in the culture.
At 450-plus pages, this book is quite the authoritative 'Drag Race' source. How did you research it?
It was a massive undertaking. I had to rewatch everything. I had seen it all, but years ago. Everybody that's in the book was interviewed anywhere between an hour and a half to five hours, depending on who it was. Some people have been on two or three season of the show. That took about a year. I didn't talk to every single contestant, but I talked to over 100 people.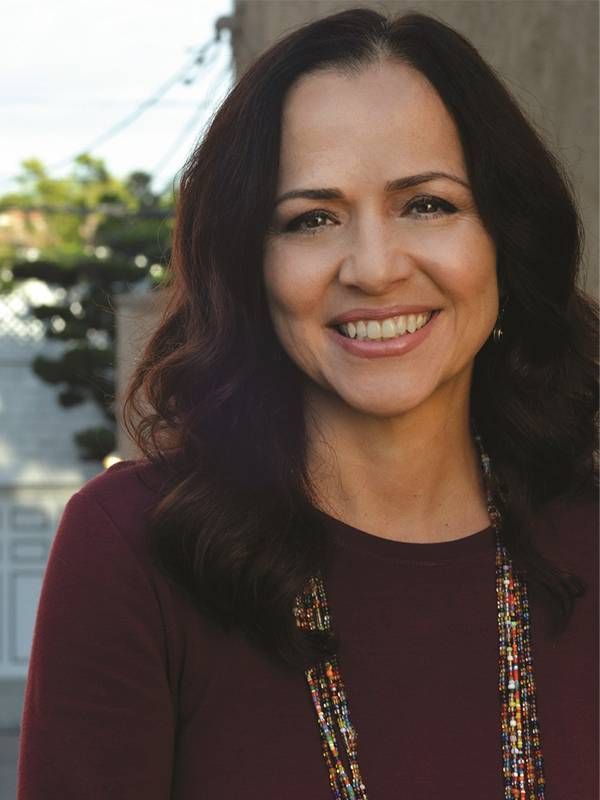 What impact has the show had on the perception of drag?
Drag for sure has always been around – what's different is that people now talk about it as an art. Drag queens for the longest time were just there or the joke. You could appreciate the entertainment but not really understand everything it takes to put together one of those performances.
Now there's a whole group of drag stars to emerge from the show, too. The original series has spawned international 'All Stars' and other special editions, RuPaul's DragCon fan event is now an annual happening and contestants have gone on to headline national and international tours and appear in TV series and movies.
It has elevated the community and given them a livelihood that they never had before. Being a drag queen before meant working in a club at night and making a few hundred dollars in tips, if you were lucky. You might be the popular queen in your community, but that was the extent of it. Now drag is people selling out Wembley Stadium, selling their own merchandise and being in Oscar-nominated movies.
There's a whole part of the economy for people who sell make-up and make wigs and costumes; it's opened up this whole new business side. As Katya says in the book — the notion of a rich drag queen didn't exist until five years ago. Now some of them are buying houses in Palm Springs.
Did RuPaul, who has claimed seven Emmys as outstanding host of a reality or competition program, have any sense that the show would become this big?
In the legacy chapter, there's a crazy quote from the TV press tour in 2009 from RuPaul about how this is going to be the biggest show on earth. RuPaul had been quiet for about a decade, but he had a sense that his life was going to change, and that he was going to turn a different corner, but never to the extent of having DragCon and a new drag economy.
"He had a sense that his life was going to change, and that he was going to turn a different corner, but never to the extent of having DragCon and a new drag economy."
Even the people who don't win the show are going to have mega success. I would say he had an instinct that this was special, but the phenomenon happened much later. He never would have expected to win all the Emmys he won for host because there wasn't that level of acceptance in Hollywood.
This is a fraught time for drag performers and the trans community with various states trying to ban or restrict their performances. What do you hope the impact of the book will be?
Having this book out at this time, especially during Pride Month in June, highlights the humanity behind the artists, the fact that this does not negatively impact anyone. They're adding beauty and art and entertainment to the world, and there's nothing negative about it. They're actually contributing so much love and beauty to the culture. I hope the book will be an important reminder and will be an effective counterpoint to all of this.
The show also has addressed and navigated issues of diversity, inclusion and representation throughout its first decade.
The show didn't launch when everyone was talking about diversity. But it was something that was important to the producers, not just in terms of ethnicity or geography, but even in the type of drag they did.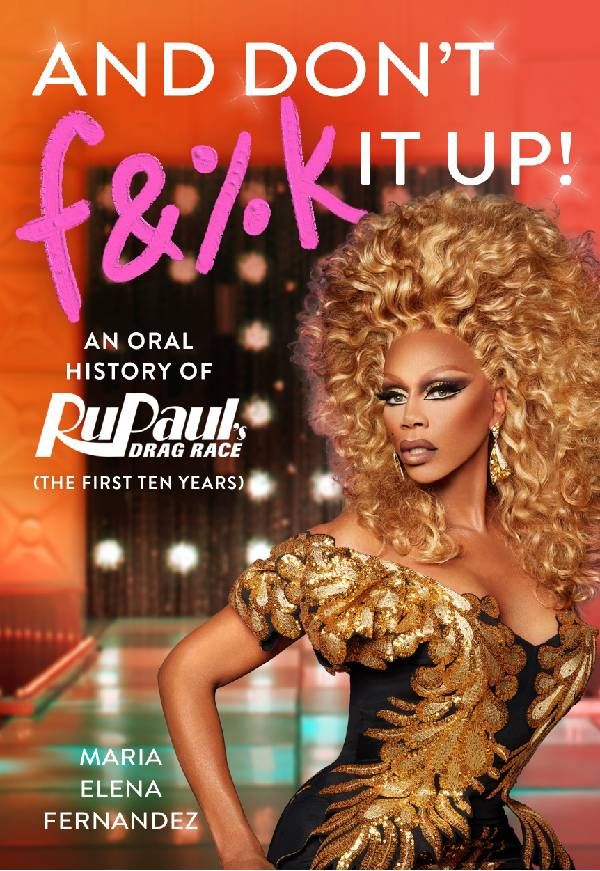 In Season 1, you had Nina vs. Ongina vs. Shannel — they have very different styles of drag and very distinct styles of performance. Right off the bat, you saw there were drag performers from all over the country that came from all walks of life that performed in different ways. They all had in common that they grew up knowing there was this other side of them that they were bursting at the seams to explore, and the show was giving them the opportunity to explore that.
Behind the glamour, there's often a poignancy to the back stories.
It's super complicated; a lot of these artists had to basically leave family behind because they did not find support. A lot of them were performing in drag, and nobody in their lives really knew about it. The one thing that really resonated in all the interviews was the journey of discovery they went on before 'Drag Race' and how 'Drag Race' fortified them and helped them find their tribe and really gain the confidence to say, 'all sides of me are valid and I went to explore them with the world.'
Even from Season 1, that's why I really loved it as a viewer. You went into it for the fun, then you sat through an episode and heard Ongina tell their story about having HIV and having to hide it form their family — it wasn't even something they planned to share at all. Then the show becomes something else — the show is showing you the real person behind this wig and make-up and you see them for who they are.
It's something that changed me as a person. I've always been drawn to the entertainment, but I never considered what the person behind all that had been through to get there before 'RuPaul's Drag Race.'
Robert DiGiacomo
is a veteran Philadelphia, Pa.-based journalist who covers food and travel, arts and entertainment and personal finance. He has written for The Washington Post, USA TODAY,  The Penn Gazette and Fodor's.
Read More