Shopping Made Easier for Family Caregivers
A recent AARP study shows the problem is all too real
When it comes to shopping, Southern California e-commerce marketplace senior executive Mary Hannon is an expert. But when Hannon became a caregiver in her 50s for her 80-year-old mom with mid-stage Alzheimer's disease, she realized she needed to look at shopping in a whole new way.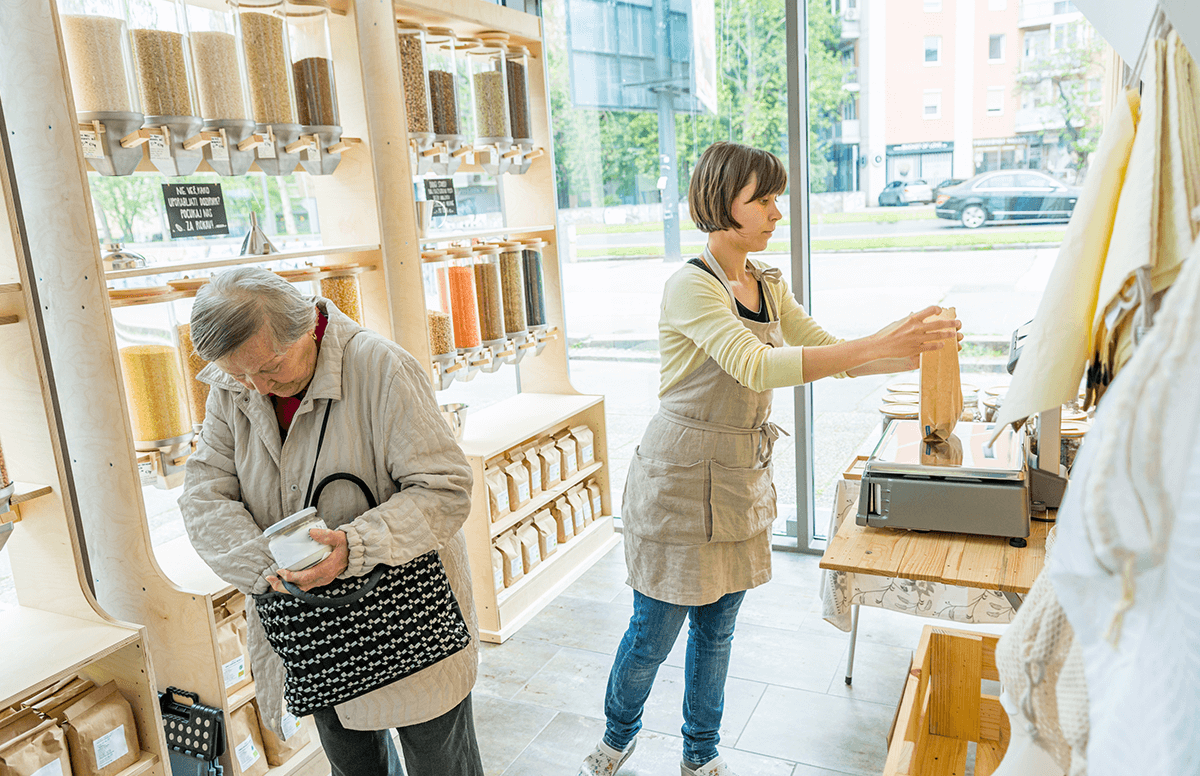 "My mom has been a widow living alone for twenty-five years, so she has a fierce independence streak," said Hannon. "But Alzheimer's wreaks havoc on independence in a lot of ways, such as my mom not driving anymore. And that has been my challenge as a caregiver."
One big issue for Hannon: shopping in stores with, and for, her mom. Sometimes, Hannon's mom gets fatigued. Or the shopping experience proves fruitless. Hannon recalls spending about three hours with her mother unsuccessfully going from store to store to find her mom's favorite makeup. Ultimately, Hannon gave up and ordered it on Amazon.
Although 82% of caregivers who shop for their loved ones prefer to do it in stores, 84% end up shopping online because it is so much easier.
And, said Hannon, "it's not the shopping time that has been a challenge, lately it's the process of just getting to the store." Recently, her mother has been hiding her purse out of paranoia that people are stealing from her. "My mom insists on paying for her own groceries and other items, but when it takes me thirty to forty minutes to find her purse, that puts an emotional toll on me," noted Hannon.
AARP Study on Caregiving Shopping Challenges
A new AARP study on the caregiver shopping dilemma, conducted by NORC at the University of Chicago (a social research organization), found that nine in 10 family caregivers shop for the person they're assisting, but it often isn't easy for them. And, the survey of 1,127 unpaid caregivers discovered, the time commitment, in-store experiences and other inconveniences pose a challenge for 31% of family caregivers.
According to AARP, although 82% of caregivers who shop for their loved ones prefer to do it in stores, 84% end up shopping online because it is so much easier. AARP experts and others spoke about these challenges last week at The Price of Caring AARP Executive Summit in Washington, D.C., last week.
As for Hannon, she wants to take her mom shopping because, she believes, it's good for her mother and good for their relationship. By getting her mother out and moving, the physical activity helps manage her mom's anxiety and agitation, two hallmarks of Alzheimer's disease. It also works to combat her mom's social isolation — a worry of Hannon's, due to her bouts of depression from realizing the limitations the disease has placed on her once-full social life.
"Having me there for safety and comfort in case she gets confused is essential," Hannon said. "At the same time, I get a lot of my important tasks done, and I get to share that quality time with my mom."
The AARP study also found other dilemmas for caregiver shoppers who want the bricks-and-mortar store experience, like limited seating and narrow aisles.
The Parking Problem
Parking can be a real struggle, too. Having to park far away means forcing an older loved one to either walk with you long distances or dropping him or her off to wait alone until you find a spot and meet up.
To solve this problem when shopping with her grandmother who has Type 2 diabetes and heart disease, Arizona caregiver Lisa González, has turned to on-demand rideshare services.
González's grandmother raised her since age 10 when her single mother died from cancer. To González, providing caregiving for her grandmother is a blessing, not a burden. "Keeping up traditions for my Lita is important, so we still go to Target every Sunday after church, which we've been doing since I was a little girl," said González. "When I was younger, we took the bus. But now I use Lyft or Uber."
One Sunday excursion to Target when Gonzalez drove helped convince her not to try that again. "As I was loading the groceries into the car's trunk, my grandmother fell getting into the car by herself. Uber just became an easier alternative because I can focus on her and not the driving."
While González said the $20 to $30 roundtrip rideshare cost is a consideration, she sees it as an investment in her grandmother's happiness.
How Retailers Are Trying to Help
Fortunately for family caregivers, some large national retailers are trying to help. Said AARP Chief Advocacy and Engagement Officer Nancy LeaMond: "We are starting to see momentum across a range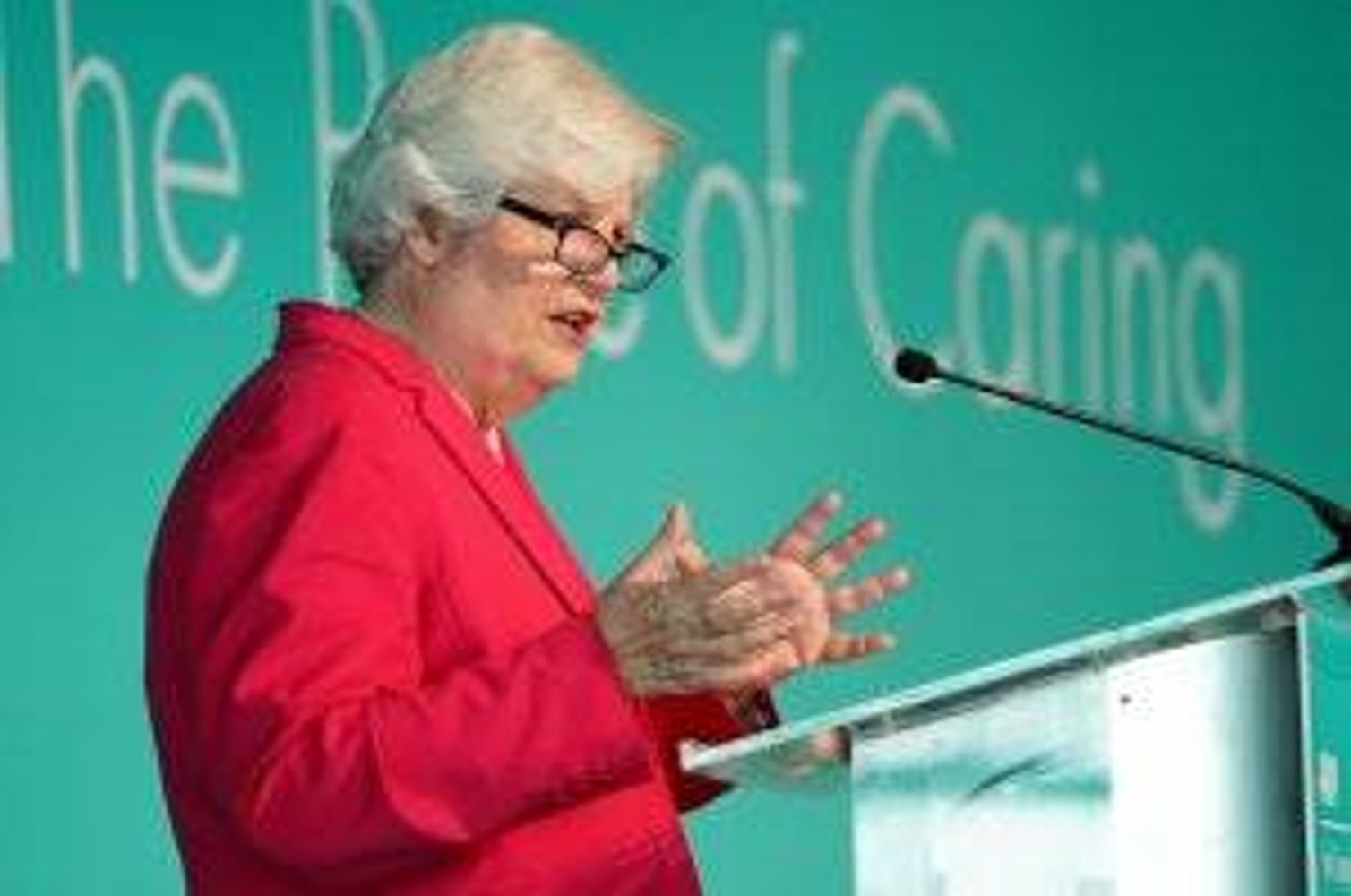 of stakeholders — policymakers, employers, consumer-facing businesses, academia and nonprofits — working on solutions to better support caregivers."
Walmart, Target, Sam's Club and Kroger's, are addressing caregiver shopping challenges with a "bricks and clicks" solution. Customers use a smartphone app to shop, and then pick up items curbside when it's convenient for them.
Other retailers, like Best Buy, come to the shoppers.
"We're offering curated health care technology which helps caregivers make decisions easier," said Sarah Jones, vice president of commercial product at Best Buy/GreatCall, speaking on a Caregivers As Consumers panel at the AARP event.
The consumer electronics retailer offers customers an in-store aisle with expert guidance on home safety remote monitoring, video doorbells, smart locks, voice assist devices and other items. If customers buy any of these types of products through Best Buy's Assured Living program, the store's Geek Squad technicians come to the home to install them and then provide ongoing technical support by phone.
Last year, Best Buy bought Great Call, whose customers own that company's Jitterbug phones as well as its wearable and home-safety remote monitoring devices. Live operators are trained on challenges faced by older adults and family caregivers.
5 Tips to Help Family Caregivers Shop
Here are five ideas to help family caregivers shop more easily:
Online: Family caregivers can find medical equipment, such as walkers and grab bars for showers, at online retailers like Amazon, firstSTREET, Active Forever and CaregiverProducts.com.
Delivery Services: Many dry cleaners now pick up and deliver. Meal delivery services can help reduce trips to the grocery store, although they charge premium prices. González uses a service called Mom's Meals, because it has diabetic-specific meals. Apps such as Postmates deliver from restaurants and other retail shops.
Pharmacies: CVS has daily delivery of medications and its in-store Minute Clinics provide health services. Most CVS stores have a Higi Station — a wheelchair-accessible booth where caregivers and their loved ones can sit and receive health readings such as blood pressure, pulse, weight and BMI.
Since acquiring Aetna last year, CVS has also piloted HealthHUB in Houston and is expanding this year to several places around the country including Atlanta, Philadelphia, southern New Jersey and Tampa. An in-store and digital program, it offers: a learning tablet to help customers find out about wearables and other health items, as well as an in-store care concierge, dietician and other health care experts for weight loss programs, sleep apnea tests and diabetes care. CVS plans to have HealthHUB in 1,500 stores by 2021.
"Retail isn't dead, bad retail is dead," said Christopher Cox, senior vice president for CVS Health, at the AARP event.
Tech-enabled and Human Personal Assistants: Ordering home-delivery items through a voice assist device such as Amazon Alexa or Google Home can be a time saver. And human-based ones like Takl, Task Rabbit or Free Hands, can take care of chores, so caregivers find time for in-store shopping.
Discounts and Coupons: Some employers offer their workers access to online marketplaces for discounted goods and services, such as LifeMart. Caregivers can also use apps like Fetch to scan in grocery receipts and receive reward points for cash gift cards. Unlike some other coupon and rebate apps, you don't necessarily have to take surveys or watch videos to unlock rewards.