'Something for Me': The National Strategy to Support Family Caregivers
This first-of-its-kind effort elevates the plight of caregiving families and calls for all of us to take action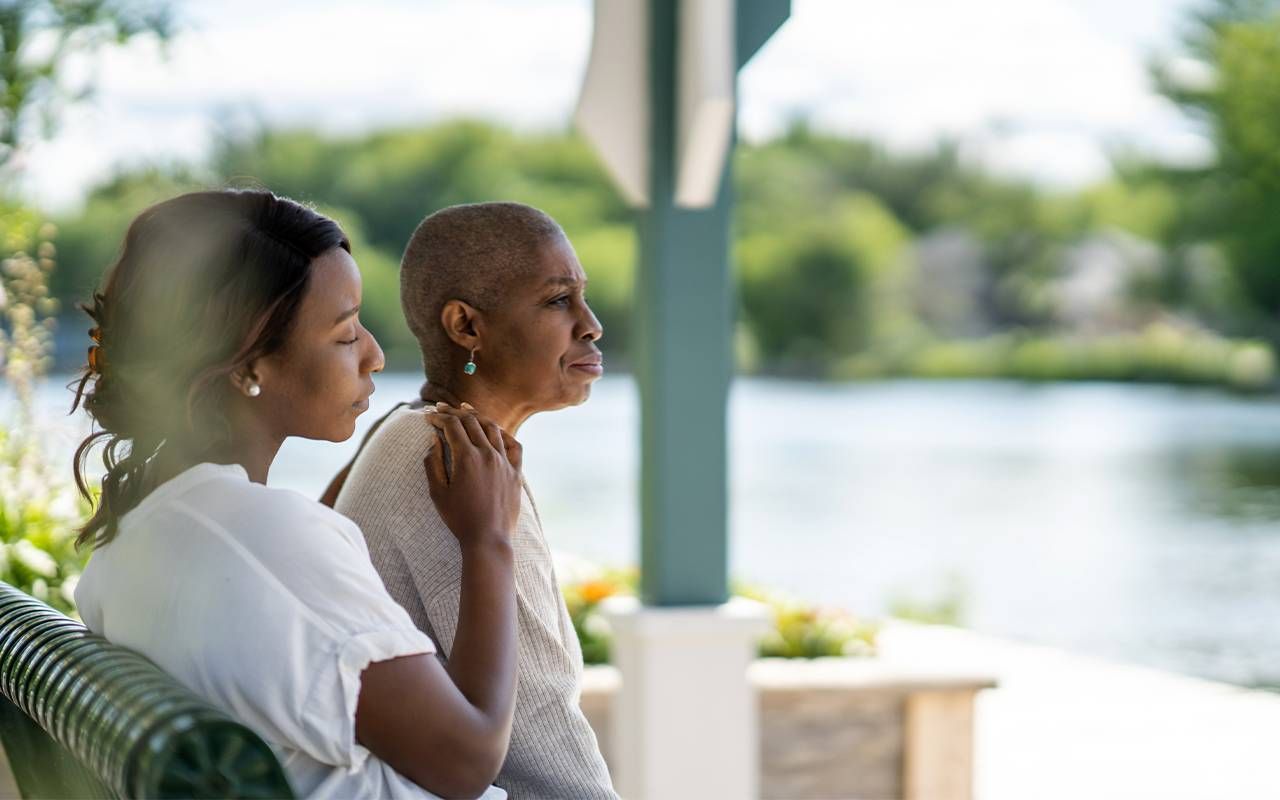 "Sometimes I have trouble worrying," admits Nayma, a young caregiver from Los Angeles who looks after her two younger siblings with autism. "I worry more about them [than myself]." The constant pressure, she says, caused her first anxiety attack.
"That was new for me," she explains. "I've never experienced that before."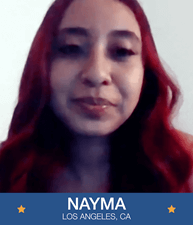 Autumn describes caregiving as "a bit like being on a hamster wheel." At 32, the Washington, D.C., resident became the primary caregiver for her 59-year-old mother, who was diagnosed with a neurodegenerative disorder. Autumn says she tried desperately to secure the appropriate level of services, but whenever she thought she had, her mother's needs would exceed them. "It took a real toll emotionally," she confesses.
Nayma, Autumn and over 20 other individuals who represent America's 53 million caregivers appear in the initial report to Congress by the RAISE Family Caregiver Advisory Council. The 2021 report depicts the state of caregiving in the U.S. — "family caregiving as a public health issue has been largely overlooked until recently in many public policy areas," it observes — and lists 26 recommendations the federal government, states and communities can take to recognize, assist, include, support and engage (RAISE) family caregivers.
In a separate report to Congress that same year, the Advisory Council to Support Grandparents Raising Grandchildren (SGRG) presented the highlights and challenges of being a kin and/or grandparent caregiver, as well as recommendations on how to better support these millions of Americans.
"The need for loving support of children is growing," states the report. "The number of children who cannot live with their parents continues to increase across the nation."
Comments from caregivers also appear throughout. A 49-year-old divorcee raising her grandchildren "with zero parental support" reveals, "I am … suffering alone, in silence, and I am but one of many others."
Another grandparent explains, "My son was murdered in 2010, and with the children in my care, we all were completely devastated. No specialized staff member [at their school] knew how to approach children of homicide."
Last September, based on what they'd gleaned from these reports, and with the help of over 15 federal agencies and 150 organizations, the two councils released a milestone document, the first National Strategy to Support Family Caregivers.
Why Now?
It may seem surprising that, according to Greg Link of the Administration for Community Living (ACL), it was "only within the past five years that real momentum coalesced around the idea of developing a national caregiving strategy." After all, he acknowledges, family caregiving is as old as humanity itself. 
Though a unified effort of this kind "has been right for a very long time," Link, who serves as director of the Office of Supportive and Caregiver Services at ACL, part of the Department of Health and Human Services, points to a few recent factors that necessitated it:
"I am … suffering alone, in silence, and I am but one of many others."
In 2016, the National Academies of Science, Engineering and Medicine released "Families Caring for an Aging America," which set the vision for a national strategy: "Our older adult and caregiver population is becoming increasingly diverse, a trend that will continue for decades to come," the report notes.
"Specific steps are needed to ensure that [a] national strategy is developed and implemented so that it addresses the needs and values of diverse family caregivers." 
That recommendation, Link states, led to advocates pushing for the creation and passage of the RAISE Family Caregivers Act.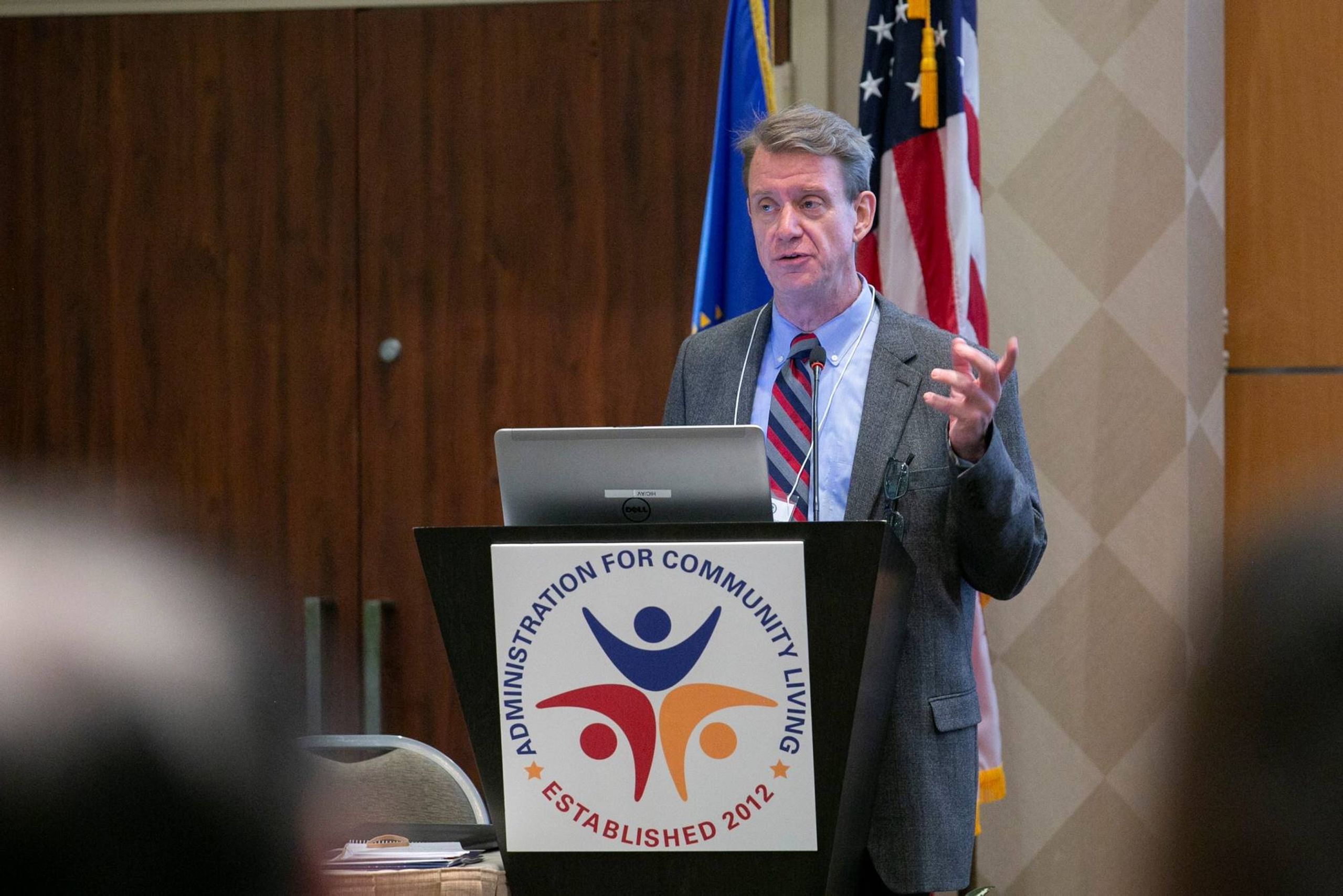 The pandemic was another factor. "COVID really laid bare the situations that family caregivers face on a daily basis," Link explains. As adult aid programs, senior centers and other types of support for people with disabilities abruptly shut down, families had to step up in ways they never had. "Overnight," says Link, "they were just thrown into caregiving situations."
The U.S. is also experiencing a shortage of direct care workers and professionals, which Link describes as "chronic, acute and long-term." He views family caregivers and direct support professionals as essentially being on two sides of the same coin because caregivers often rely on professionals and workers for help.
"And we don't have enough direct care workers to do the tasks that are out there," he explains, "so it takes families." 
Furthermore, in the past 20 years, there's been a significant increase in data gathering around family caregivers. "We know their needs and situations better than ever before," says Link, "so I think the strategy will just help us set a course for developing that as we move forward."
Navigating the Strategy
Caregiving will likely impact each of us at some point, whether as the caregiver, the person being cared for or both. "Because family caregiving is such a diverse activity that affects different people at various stages of life and requires a wide range of skills and competencies," the strategy explains, "the best way to holistically support all family caregivers would be through a unified effort."
But this effort should only be considered a first step. The strategy encourages its intended users to approach it as a living document, which will be updated every two years to incorporate public input and better reflect the caregiving landscape. 
"Caregiving will likely impact each of us at some point, whether as the caregiver, person being cared for or both."
In the strategy's overview, the term caregiver refers to the expanded definition created by the RAISE Act, which includes an unpaid individual of any age (not just an adult) who has a meaningful relationship with and provides a range of services to an individual with a health condition, disability, or "functional limitation." 

Meanwhile, a kin and/or grandparent caregiver refers to any grandparent or adult relative who is primarily responsible for grandchildren or other children who can't remain with their parents.
The narrative consists of five key goals, the same ones included in both of the councils' initial reports to Congress. Each goal includes a list of intended outcomes, as well as input from caregivers themselves and representatives from public and private organizations, some of whom participated in listening sessions. 
The first goal, Improved awareness of and outreach to family caregivers, describes caregivers as the "hidden heroes" of the U.S. health care system and maintains that caregiving fails to be sufficiently understood by the public and typically requires firsthand experience: "Too often, caregivers report only learning exactly how complex it is after finding themselves unexpectedly plunged into the role." 
As Link notes, improved awareness doesn't just include elevating awareness about caregiving in our society at large but among caregivers themselves. "We know that family caregivers themselves often don't recognize that what they're doing is caregiving and is worthy of being supported," he says. "In many cases it's cultural — tribal communities, African American communities, Latino communities, all view family caregiving very, very differently."
Thus, one of the outcomes of this goal is Caregiver self-identification and knowledge of services is enhanced. " … Until the word 'caregiver' resonates like the word 'parent', it's really hard to enforce things because not everybody's talking about the same thing," says a participant from a listening session.
One unique aspect of the strategy, Link observes, is that "the advisory councils were very clear-eyed in that not everything can [currently] be handled by the state, by federal government or by the other sectors that play a role in supporting family caregivers." Some things, he says, will require legislative action and policy change.
In the narrative's introduction, readers can find a table of family caregiver needs that will require such efforts. These include creating incentives for health care systems to acknowledge caregivers and incorporate them into decision-making processes and encouraging providers to assess caregivers' needs formally.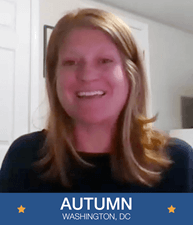 This section also calls for increased funding of caregiver support services, motivating employers to adopt caregiver-friendly practices and passing federal paid family leave. Though the costs incurred by family caregivers are ultimately unknowable and not simply financial, Link says that financial support is the most requested. In fact, caregivers in the U.S. collectively lose up to $522 billion in wages each year.
In her testimony for the RAISE report, Autumn states that D.C. now offers paid leave for family caregivers, something that wasn't available when she was caring for her mother.
"I could've really benefited from [that]," she said. "It certainly would've made things easier." Just as important as normalizing the experience of caregivers, she explains, is normalizing the services and supports they require to be effective.
Other Components
Acknowledging that "no two family caregivers will have exactly the same needs" and that an "almost limitless number of family caregiving configurations" exist, the strategy includes four primary principles that affect caregiving regardless of circumstance.
Issues like Addressing Trauma and Advancing Equity, Accessibility and Inclusion for Family Caregivers in Underserved Communities, the strategy explains, need to be incorporated into every effort aimed at supporting caregivers in order to be effective. "... Caregivers are people first and caregivers second," this section concludes. "They must be recognized as such if this strategy is to be successful."
The strategy also includes a list of nearly 350 actions that 15 federal agencies agreed to take to further its goals. The Indian Health Service, for example, will add fields in its electronic health record to identify patients' kin and grandparent caregivers. The Department of Labor's Women's Bureau plans to fund educational opportunities for low-paid and marginalized women workers, among them working family caregivers.
The last component of the strategy proposes 150 Actions for States, Communities and Others. This part encourages businesses, for instance, to implement caregiver-friendly policies, like offering caregiver discounts or special caregiving shopping hours.
What We Can Do
Ultimately, Greg Link sees the national strategy as a roadmap. "It's not a list of musts or shalls," he says. "It's really meant to be a guide for our nation to work together." 
He notes that the strategy doesn't address any specific disease or condition, and that's intentional. With a deliberately broad effort, advocates from all areas of society (business leaders and employers, health care systems, members of the public) can identify something on which to take action. Link says that he is already beginning to see key stakeholder groups and entire industries come together and ask, "'What are the actions that we can take a lead in promoting?'" and, "'I think there's something in there for me.'" 
"It's really meant to be a guide for our nation to work together."
He is particularly pleased with the National Academy for State Health Policy (NASHP)'s role in creating roadmaps for the implementation of the strategy for different sectors. "They're working with the Society for Human Resource Management, for example, on what's in it for HR professionals and how businesses and employers can really look at the strategy and select things that they can take responsibility for and implement."
NASHP created digital roadmaps for counties and states as well. "[The strategy] really does involve a whole-society approach," Link reiterates. "It takes a village to really do this and do it well." 
With its multiple components and hundreds of pages containing hundreds of actions, the strategy is nevertheless concise in articulating its vision for caregivers. The narrative uses clear and compassionate language to describe what family caregivers will be able to do once the strategy's goals are realized, regardless of their circumstances. 
This includes, but is not limited to, the ability to "access emotional and financial support without judgment," "access the right support at the right time," and — simply and perhaps most compellingly — for caregivers like Nayma, beset with worry, to "breathe again."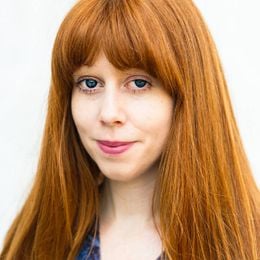 Sabrina Crews

Sabrina Crews is a digital editor for Next Avenue and a reporting fellow with the Robert N. Butler Columbia Aging Center and Columbia Journalism School.
Read More