Ways to Spend Money to Make the World a Better Place
Smart advice from the author of 'Buy the Change You Want to See'
Making the planet better is a heartfelt goal for most of us. But it's difficult to know how one person can do that and truly make a difference. Jane Mosbacher Morris has some ideas.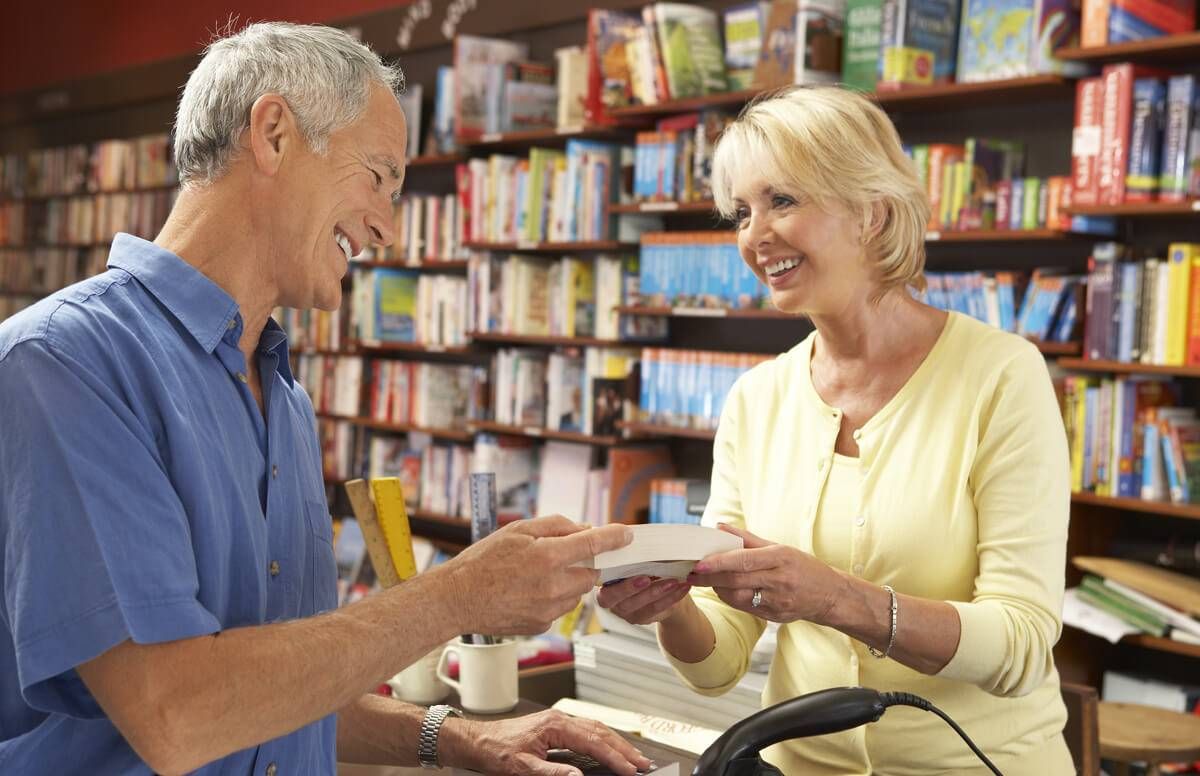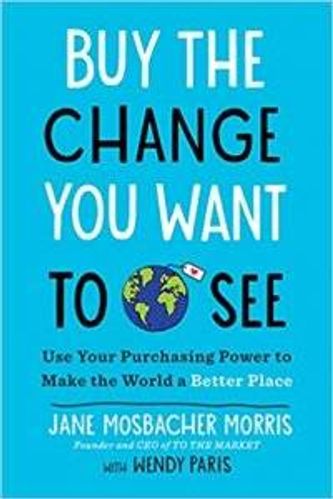 In her practical new book, Buy the Change You Want to See: Use Your Purchasing Power to Make the World a Better Place, Mosbacher Morris — along with co-writer Wendy Paris — explores how consumers can use their purchasing power to do good. As she told me in an interview, "The energy behind impacting others on the planet is unprecedented. I wanted to remind people that regardless of your budget, you can be a part of driving that movement."
After I finished reading the book, I immediately began to review some of my daily expenditures with a new lens, starting with my morning coffee. You'll see why shortly.
Here are highlights from my conversation with Mosbacher Morris, founder of To the Market, a company that connects ethical product suppliers with retailers, corporations and consumers:
Next Avenue: What are the best ways to get started spending our money to do good in the world?
Jane Mosbacher Morris: Becoming a conscious consumer in some ways is like becoming a healthy eater. What I mean by that, is that making changes that are sustainable takes a more effective and lasting approach than trying to do the equivalent of a highly restrictive diet that you might not be able to keep up and sustain.
What I recommend, like becoming a healthy eater, is to do it by not giving it all up at once.
Start by picking one category that you care about and spend money on. That could be groceries. That could be your morning cup of coffee, or gifts. By narrowing down to one category to start, changing your shopping habit becomes attainable and realistic.
Then, research that category. Let's say you pick clothing as your category. Act like Sherlock Holmes and begin researching companies that are operating in a way you feel you could be proud of.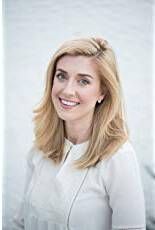 You could say 'I'm somebody who really cares about American jobs, and I want to see more of jobs from manufacturing come back, so I am going to look at brands made in the USA.'
It could be that you feel really strongly about environmentally-friendly companies and want to start looking for products using organic cotton or recycled material or interesting new materials like Tencel, a rayon-like fabric made from the pulp of eucalyptus trees. You can find Tencel in pants, shirts, dresses, and more at The Gap.
If you tend to send cards, I suggest you buy cards made from 100 percent post-consumer waste paper. Or choose thank-you cards made from Forest Stewardship Council-certified wood that comes from a responsibly managed forest and can be recycled.
For gifts, the sock company, The Conscious Step, sells organic cotton socks that support different causes. The men's tidal wave pattern includes a donation to the nonprofit Oceana, which protects oceans.
And there are big companies focusing on zero waste like Hilton, Subaru and Target.
How is this more empowering than writing a check to an organization?
It is a different way of going about it. In some respect, it's a much bigger way of going about it because the amount of money that we spend on certain categories sometimes is a lot more than the money we are able to afford to donate.
For example, if I have the ability to donate $500 a year to charity, when I look at the amount of money I am probably spending on coffee, even if I am brewing it at home, it can easily come to at least $1,000 a year on coffee products.
Look at the amount you're spending on certain categories each year, and you'll find it tends to outstrip the amount you can donate. You should still donate, too.
Should you set a budget for your conscious buying?
Start with one category at a time. Everybody has a different budget. Try to be realistic.
I encourage people to have the mindset that this is about you having a superpower. And that superpower is your wallet. This isn't about shaming you into saying no to companies that may or may not be doing the best for the environment or treating other people right. This us about you deciding that you want to make change to the best of your ability in how you spend your money.
Are there any categories that are easiest to tackle first?
I think coffee is probably the easiest place to start because it is the most universally shared commodity that almost all of us drink. What is great about coffee is that it is very transparent in its supply chain — probably more than any product I can think of.
We really can get super specific about what's important to us through where we buy our coffee and what types of coffee we are buying. Whether the environment is a primary focus for you, or wages or a country you feel strongly about supporting. I can pick up a bag of coffee, or read on the web site, and quickly research if it is fair trade certified, so wages are considered, or it is from Guatemala.
There is so much storytelling associated with coffee. It's a really great product if you want to make a small change. And it is all about the micro-changes.
Any others?
Chocolate is another one. It is the universal love food. Chocolate is starting to mimic some of the transparency we see in coffee. There more and more certifications shown on different chocolate bars, and more and more variety.
Chocolatiers are going heavy on storytelling, and we as consumers are developing more sophisticated palates in chocolate. We can pick up a bar and begin to read, and that's a fun place to start changing our buying habits.
What has changed that's making it easier to be a conscious consumer?
Technology is a big part of it. It is harder for us to ignore the plight of others when we are reading about labor exploitation, and the poverty some of the farmers are experiencing.
Contemporary media and technology bring home the world's struggles in a new and vivid way. When we are able to read about and picture the challenges of earning enough money to send a daughter to school, for instance, it becomes hard to ignore. The connectedness we are able to experience makes us more empathetic to the experience that other people are having, and these are the people who are making our products.
What are the stumbling blocks to changing our buying habits?
One is there is an assumption that to buy ethically means you have to spend more money. That's not always the case.
I use lots of tricks to save money when I buy ethically, like buying in bulk, which reduces the cost of the goods I'm buying and reduces the packaging that ends up in the trash.
I take a reusable coffee cup everywhere I go. When I'm giving the coffee store my cup, they are usually giving me a discount for not using one of their cups.
I have learned to say no to things I don't need, like the bags a store might give me when I buy a product. I just take it and put it in my purse. I don't need the tissue and pieces that might come along when we purchase things. Say no thank you. That doesn't cost you a thing.
What are the rewards?
One is knowing that you are a part of a bigger movement and that bigger movement is harnessing the market to have an impact on the lives of others.
Being a part of either buy-cott or boycott. With a buy-cott, you are choosing to spend money with a company because of the way they are operating. Boycott, of course, is the traditional 'I won't spend money with you because of the way you are operating.'
Business exist to serve. If we as consumers are exercising our power to shop, or not shop, with them, it does have an impact, and that's gratifying.
You are changing the way business operates.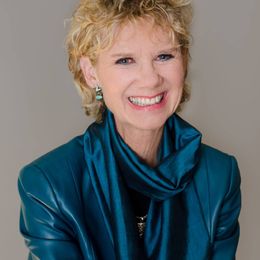 Kerry Hannon
is the author of Great Pajama Jobs: Your Complete Guide to Working From Home. She has covered personal finance, retirement and careers for The New York Times, Forbes, Money, U.S. News & World Report and USA Today, among others. She is the author of more than a dozen books including Never Too Old to Get Rich: The Entrepreneur's Guide to Starting a Business Mid-Life, Money Confidence: Really Smart Financial Moves for Newly Single Women and What's Next? Finding Your Passion and Your Dream Job in Your Forties, Fifties and Beyond. Her website is kerryhannon.com. Follow her on Twitter @kerryhannon.
Read More